Marine Biology Camp Staff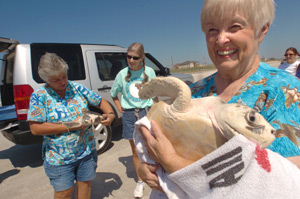 The Sea Turtle Camp team is comprised of expert Marine Science educators and an administrative staff who bring with them professional experience, in-depth knowledge and a broad range of skill sets. Sea Turtle Camp counselors are passionate about marine biology and the study of coastal ecosystems, and they are excited to share this passion with curious teenagers who have also discovered the importance and wonder of this field.
Employment at Sea Turtle Camp is extremely competitive. We examine hundreds of applications before selecting members of our elite team. All applicants must go through our intense three-part interview process and comprehensive background check. We take only the top candidates and are extremely proud to provide one of the greatest employment opportunities available among summer camps. Upon hiring, all counselors must attend our mandatory four day training and certification program prior to the start of each season. Required qualifications include American Red Cross certification in CPR for the Professional Rescuer and First Aid. Our founder, Jen Civelli, plays a fundamental role in the hiring and training of each team member. Jen is a chemistry instructor at Cape Fear Community College and UNC-Wilmington. She has spent many years working with Jean Beasley at the Sea Turtle Hospital, and she and her family continue to play a huge role in raising awareness and funds for this amazing organization. You can learn more about her on our Founders page…
Our mission statement of environmental conservation and philanthropy is deeply shared by our team. We are conscious of the fact that without the ocean there is no life on earth. We have dedicated our lives to educating teenagers about environmental conservation, living a lifestyle that is harmonious with this purpose and exploring new ways of sharing our mission.
We are currently in the process of hiring for our 2015 season but feel free to read below the quality of educators that join us every summer. We will update this page once our hiring process is completed so you can get to know you awesome educators!
Rebecca McWhorter, Director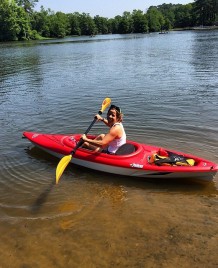 Rebecca's experience working with youth and camps combined with her love for the ocean sparked her interest in working at Sea Turtle Camp. Growing up in Georgia, she developed a love for all things outdoors. When she first moved to coastal Georgia, she decided it was time to get certified to SCUBA dive! She graduated with a Bachelor's in Biology and Master's degree from the University of Georgia. Over the last few years, she has spent time working with a marine science camp in Florida and has had opportunities to integrate her passion for travel and volunteer service by leading youth on life enriching service learning trips both domestically and internationally. During her free time, she may be found enjoying her bicycle or kayak or just spending some relaxing time at the beach.
Liz Shirley, Program Coordinator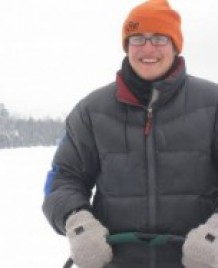 Liz has eleven years of experience in youth development and outdoor education. Her journey to a career as a camp professional began as a teen, when she participated in a 5-day canoe trip in the Boundary Waters Canoe Area, MN. During this backcountry wilderness trip, Liz developed a love for wild, open spaces, which are often in need of protection. This passion has only continued to grow through experiences which include working with residential summer camps, environmental education centers, and guiding canoe, kayak, and backpacking trips throughout the country. These opportunities instilled an enthusiasm for using intentional, experiential outdoor programming to create life-changing experiences for youth and adults. Prior to joining the Sea Turtle Camp team, Liz worked as a Camp Director for the Girl Scouts of the Colonial Coast and worked as Assistant Director for the AnBryce Foundation, where she led Camp Dogwood's trip & travel program and coordinated their mentoring program.  She holds a Bachelor of Arts degree in English, with a minor in Leisure Services from Oklahoma State University. When not planning summer camp, Liz can be found cooking, reading, trail running, and exploring Eastern NC by foot, pack, and paddle.
Genaye Domenico, Camp Director Team Loggerheads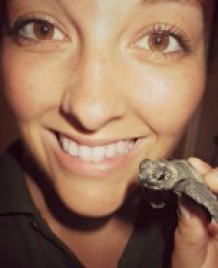 Genaye Domenico grew up in a small farming town located in Kansas, landlocked and hundreds of miles away from any coastline. However, when introduced to the ocean during a family vacation it was love at first sight. This love grew into a passion which led her to a double degree in Biology and Marine Biology. After graduation, Genaye spent as much time as possible traveling to different marine ecosystems, gaining firsthand knowledge and experience. Over the years Genaye has studied the intertidal ecosystem of the Pacific North West, worked as a PADI Scuba Dive Master in Honduras where she conducted coral reef surveys on the Meso-American Reef, and participated in fin ID studies and the tagging and tracking of Great White sharks as an intern in South Africa. Most recently Genaye has worked with a non-profit sea turtle conservation group in Cabo Verde, which concentrated on the protection of the Loggerhead sea turtles. Genaye is really looking forward to her next marine adventure: a fantastic summer spent working with young aspiring marine biologists on Topsail Island, sharing the love of the ocean and all it has to teach us.
Eric Carlson, Camp Director Team Leatherbacks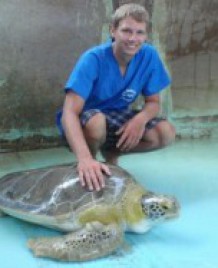 Although he grew up in Ohio, Eric's love for marine life started at a young age when he vacationed in Hawaii and in the Caribbean. Following his passion, he graduated from Bowling Green State University with a B.S. in Biology with a specialization in marine and aquatic sciences and a minor in psychology. While there he worked in a marine laboratory for four years that housed many species of fresh and saltwater animals. This is also where he started his first summer internship in South Padre Island, TX working with sea turtles for the first time. Here is worked both on the beaches and in a sea turtle hospital and quickly fell in love with the sea turtle life. His work did not stop there, the following winter break Eric worked in Western Australia with the flatback sea turtles in a tagging internship. He continued his passion for sea turtle conservation in Southern Florida, where he received his M.S. in Marine Biology from NOVA Southeastern University. He spent time working with the Broward County Sea Turtle Conservation Program in education and conservation and performed research for his capstone on sea turtle nesting seasons as affected by large-scale climatic changes. Eric Currently works as a Protected Species Observer on seismic vessels in the Gulf of Mexico.
Charlton Simmons, Assistant Director Team Loggerheads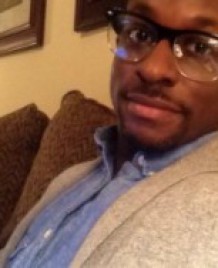 All it took was watching The Little Mermaid once, and Charlton knew his passion for the ocean. Charlton was born in Charleston, South Carolina but moved all over the country a total of 7 times. During each move, Charlton participated in several science and marine science camps, most notable MarineQuest located in Wilmington, North Carolina. By the Fall of 2011, Charlton was ready to begin his journey studying Marine Biology at the University of North Carolina Wilmington. During his time there, he had the opportunity to study abroad in Manchester, England. Charlton also was the Public Relations Officer for the UNCW Surfrider Foundation. He also had the great privilege to intern at the Karen Beasley Sea Turtle Hospital in the Spring of 2014. In May of 2015, Charlton graduated with his B.S degree in Marine Biology. He hopes to continue his studies in graduate school in the Fall. Charlton is thrilled to be working with young kids over the summer and hopes to lay a foundation for each camper's future.
Kendra Brooks, Assistant Director Team Leatherbacks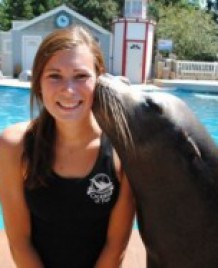 From swimming to competitive water-skiing to scuba diving in strange places, you can usually find Kendra where you find water. Her love for the water is only rivaled by her passion for wildlife and the great outdoors. Kendra decided to pursue these interests in college by attending Iowa State University and studying Animal Ecology/Wildlife Care. After her freshman year, Kendra obtained an internship at Oceans of Fun, Inc. in Milwaukee, WI as a Marine Mammal Care Intern. There she worked hands on with seals and sea lions and hosted public marine education shows and interactive programs. Through this experience she fell in love with everything relating to the ocean and decided to make conserving ocean life and educating others about marine ecosystems her career. Living in Iowa proved challenging to incorporate the study of the ocean, so she focused on other wildlife and natural resources through her work and volunteer positions during her time in college. Kendra was an Undergraduate Lab Assistant working voluntarily on a PhD research project involving bison and their role in seed dispersal which led to conducting her own research project. Her summers have been spent working as a wildlife educator with a baby red kangaroo and as a camp counselor and coach at a water-sports camp where she taught children to waterski, paddle board and wake surf. Kendra is extremely excited to have the opportunity to share her passion for wildlife and the outdoors with other young adults and spend the summer on Topsail Island. She hopes to continue to learn more about the ocean each day and share it with anyone who will listen.
Lauren Barkley, Marine Education Specialist Team Loggerheads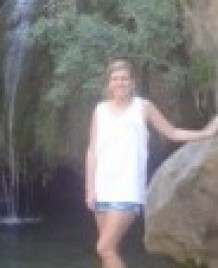 Lauren grew up in Charlotte, NC and she spent all of her summers as a child on different beaches on the south east coast. What sparked her interest about marine biology was when she went to Sea World and was splashed by Shamu the killer whale. She attended The University of North Carolina Wilmington where she got her B.S in Marine Biology with a concentration in Marine Conversation and a minor in Spanish. During her time in college she interned at The Karen Beasley Sea Turtle Rescue and Rehabilitation Center. This internship inspired her to make the conservation of sea turtles a passion in her life. She has also volunteered with the Wrightsville Beach Sea Turtle Project walking along Wrightsville beach and looking for sea turtle nests. Along with that she volunteered with the Wrightsville beach Keep It Clean program where she walked along the beach and picked up trash. Everyone should understand the importance of keeping the beaches clean for marine animals especially sea turtles. She is excited to gain more knowledge about marine conservation and teach other inspiring marine biologist.
Lauren Schaale, Marine Education Specialist Team Leatherbacks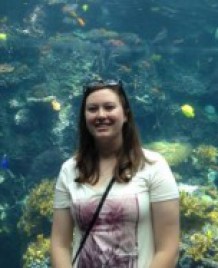 Lauren grew up in Cary, NC. Growing up close to the beach she has spent much of her life around the ocean. In 2010, she attended Sea Turtle Camp and it was one of the best experiences of her life. It helped her make decisions about what she wanted to further study once she got to college. She is so happy that she can come back and be a part of Sea Turtle Camp again! In 2015, she graduated from UNCW with a B.S. in Biology and a minor in Neuroscience. She has always loved marine life conservation and education. During college, she interned at the Karen Beasley Sea Turtle Rescue and Rehabilitation Center as well as volunteered at the NC Aquarium at Fort Fisher. Both were unforgettable experiences. At the Karen Beasley Sea Turtle Rescue and Rehabilitation Center, she helped out at the facility and gained a lot of knowledge about sea turtles. She helped feed and clean the tanks of the sea turtles. She enjoyed speaking and educating the public about sea turtles and marine life conservation during tour hours. She is eager to share her knowledge with the campers this summer.
Aimy Thorsen, Trip Leader Hawaii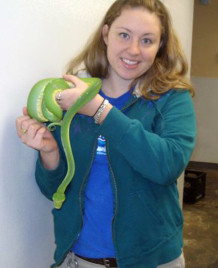 Aimy graduated with her marine biology degree from Texas A&M at Galveston in 2008. She has been a Biologist and the Education Coordinator of the Kemah Aquarium for over the past 3 years where she gets to both teach and dive in their exhibits. Other experiences Aimy has had include volunteering at the NOAA Sea Turtle Barn, Texas Marine Mammal Stranding Network, and interning at the Dolphin Research Center in the Florida Keys. She loves the ocean and could spend any given day at the beach, scuba diving, or surfing. Aimy has her teaching certificate in science for grades 4-8, and has begun teaching middle school science. She challenges her students to make a positive impact in the worl around them. Although she adores all animals she is especially drawn to reptiles. Working with others who are passionate about our marine resources, the environment ,and animals is a must.
Joshua Cassell, Trip Leader Hawaii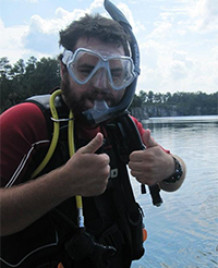 Josh returns to us from last summer as a marine education specialist and scuba camp trip leader. He is currently finishing his degree at the University of North Carolina at Greensboro, pursuing a B.S. in Biology. Growing up Josh always loved wildlife and enjoyed it through maintaining aquariums. He loves spending time outdoors searching for wildlife and has even had an opportunity to apply this passion with a project through the state of North Carolina. He participated in a bog turtle study and got to spend days tromping around in bogs collecting data on the great animals in the Appalachian Mountains. He's also kept many reptile species throughout the years and his favorite native reptile is the common snapping turtle. Other pursuits he enjoys are hiking, rock climbing, fishing, and the occasional carpentry project.
Rachel Miller, Trip Leader Costa Rica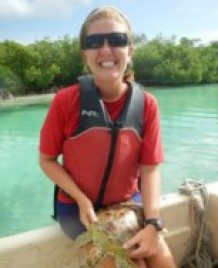 Rachel is a excited to be returning to Sea Turtle Camp for her fourth summer; this will be her third time visiting Costa Rica with Sea Turtle Camp and fourth time overall. Originally from Midlothian, IL, Rachel has had a love and passion for the marine environment since she was a little girl. She has a B.S. in Marine Science, with minors in Biology and Spanish, from Coastal Carolina University and an M.S. in Environmental Education from Florida Institute of Technology. Rachel has experience with nesting sea turtles in SC, NC and Costa Rica. She is currently working as a Research Assistant for the Sea Turtle Research and Conservation Program at Cape Eleuthera Institute in the Bahamas. Here the sea turtle team works closely with juvenile green sea turtles, monitoring their distribution, body condition and growth rates in intertidal mangrove creeks. Rachel cannot wait to return to Costa Rica and has high hopes of seeing leatherback hatchlings!
Matt Zeboor, Trip Leader Costa Rica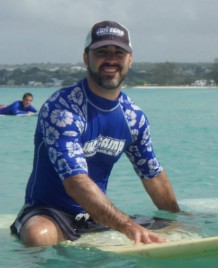 Matt is originally from Grand Rapids, Michigan, where he grew up enjoying all of the many outdoor activities that the Great Lakes State have to offer. Water skiing, hunting, fishing, camping and body surfing were a few of his favorite activities. Matt completed his undergraduate and graduate work at Western Michigan University and currently teaches Math at Hoggard High School in Wilmington, NC. Since moving to NC in 2004, Matt has developed a true love for the ocean and surfing. He has been teaching surf lessons and camps for WB Surf Camp for over 7 years, and has also lead teen trips to Hawaii, Barbados and Costa Rica. Getting Scuba certified for the Barbados trip was another exciting addition to Matt's love for the ocean and all the animals in it. He was able to take advantage of another great scuba trip in Key Largo this year during spring break.
Matt is very excited to be a part of the Sea Turtle Camp this summer, and he is looking forward to working with campers to develop a great respect and love for the ocean and all its inhabitants.
Karina Monroe, Marine Biology Educator – SCUBA camps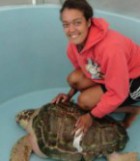 Karina returns to the Sea Turtle Camp staff in 2015. Prior to her work with Sea Turtle Camp, she worked as an intern at the Karen Beasley Rescue and Rehabilitation Center. After working as a Marine Educator with our Marine Biology Adventure and Marine Biology Immersion camps in 2014, Karina is excited to combine her passion for SCUBA diving with her Marine Science experience as an educator with our Marine Biology SCUBA camps this summer.
Richard Huse, Marine Biology Educator – SCUBA camps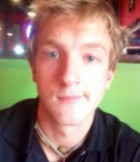 Richard is very excited to return for his second year working with our Marine Biology SCUBA camps. He is graduating with a degree in Marine Biology from UNC Wilmington and has an extensive marine science background. He is excited to combine his background in Marine Biology with his love for the ocean and SCUBA diving as a member of the Sea Turtle Camp team in 2015.