Florida Keys Spring Break
Enrollment Open!
The Florida Keys are a string of beautiful tropical islands stretching about 120 miles off the southern tip of the U.S. state of Florida, between the Atlantic Ocean and the Gulf of Mexico. They're known as a destination for fishing, boating, snorkeling, and scuba diving. The crystal clear waters and abundance of marine life made this destination at the top of Sea Turtle Camp's travel list! We're excited to offer this trip again for Spring Break 2023.
This exclusive adventure will immerse high school students in the biodiverse tropical paradise for 6 days and 5 nights. After flying into MIA, we will travel down to Key Largo to spend our week at the beautiful Marine Lab education center. Here we will get tons of hands-on experience in the marine science field and even be a part of citizen science efforts to collect data for scientific research. Students will explore the many habitats of the Florida Keys by boat and learn from marine science instructors about real scientific techniques used to discover the marine world. Marine Lab provides unmatched marine science programs in the Florida Keys. In true Sea Turtle Camp fashion, we will get a behind-the-scenes tour of the Sea Turtle Hospital in Marathon. We will then spend some time at the Reef Environmental Education Foundation in Key Largo, learning about invasive lionfish and even participating in a lionfish dissection.
This program is designed for 10th – 12th graders that are passionate about marine science and looking for a tropical adventure. Join us on our next trip as we:
Receive 10 hours of community service through citizen science
Learn about invasive species and participate in a lionfish dissection
Snorkel and collect data on the world's 3rd largest barrier reef ecosystem
Conduct a marine debris sweep and determine amounts in local waterways
See live sea turtles and learn about local conservation efforts – and feed a sea turtle!
Stay at a waterfront STEM education facility
**Please note that all activities are subject to change without notice**
Camp tuition includes all lodging, all meals, Sea Turtle Camp t-shirt, 24-hour same-gender adult supervision (4:1 camper to staff ratio), shuttle to and from Miami International Airport (MIA), snorkel equipment, daily transportation,  all activity and admission fees, community service certificate, and group photo. For this program, campers are required to arrive at Miami International Airport (MIA) between 8-11 am Saturday, 4/8 for pick up. Flights must take off on the final day of the program between 12-3 pm Thursday, 4/13. 
Not included: Air travel to Miami, airport food or snacks (please note: the first meal served is dinner (6 pm) on the first day and the last meal we cover is breakfast (8 am) on the last day ), souvenirs, and baggage fees at the airport.
2023 Spring Break Camp Dates:
Open
04/08 - 04/13
Ages 14-17
$3,495.00
Activities
The Florida Keys supports rich marine ecosystems ranging from the everglades, barrier reefs, the Gulf Stream, and the Atlantic Ocean. We will get a chance to experience and explore the upper and middle Keys on this tropical adventure. Campers get the extraordinary opportunity to work with live native animals as well as participate in some amazing daily activities designed to teach them through experience instead of out of a textbook. This spring break adventure offers something new to Sea Turtle Camp – Citizen Science! Citizen science, also known as community science, or volunteer monitoring is scientific research conducted and submitted by the public. Citizen science is sometimes described as public participation in scientific research and participatory monitoring, whose outcomes are often advancements in scientific research. This, along with marine debris removals, will count towards the 10 hours of community service earned.
Activities involved with this 6-day, 5-night adventure:
Sea Turtle Hospital tour and feeding
Snorkel in seagrass and mangrove ecosystems
Learning how to identify and report bleached corals
Work at the Reef Environmental Education Foundation for an invasive species class and workshop
Stay at Environmental Education Center- MarineLab
Collecting and identifying diverse invertebrates of the Keys
Marine debris cleanup and submitting numbers into an international database
Collect, filter, and count microplastics from local waterways
Organizations our data collected will be dispersed to:
Microplastics data collected will be submitted to SeaGrant's Florida Microplastics Awareness Project.
Coral bleaching identification will be submitted to Bleachwatch.
All marine debris data collected will be submitted to Mote Marine Lab and entered into MarineLab's in-house database for teacher use.
Seagrass surveys and mangrove sediment cores will be submitted to MarineLab for in-house studying and use.
**Please note that all activities are subject to change without notice**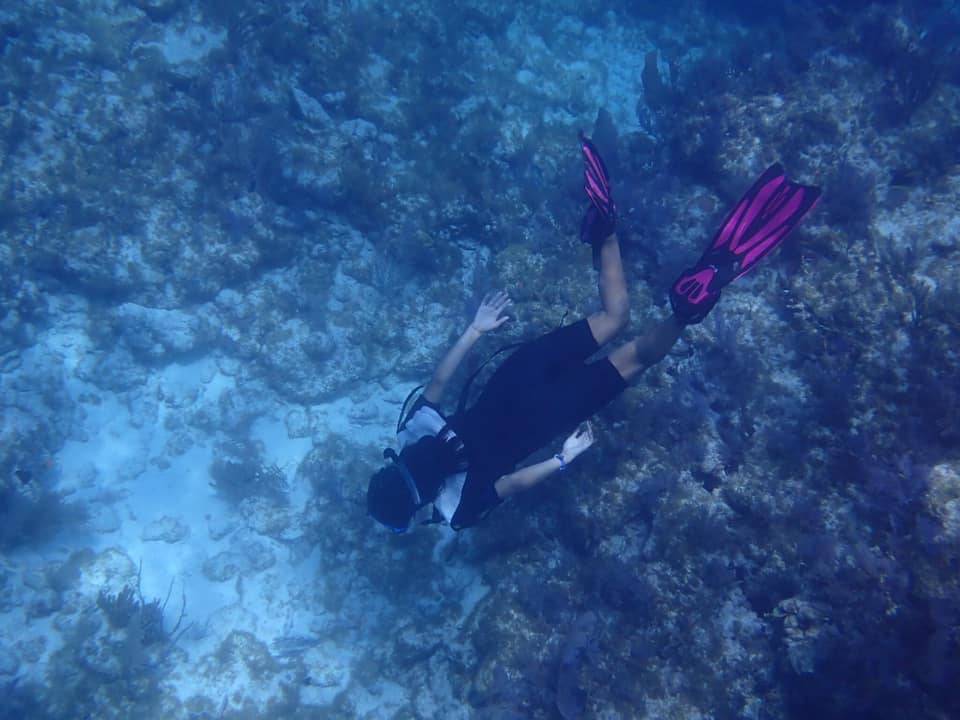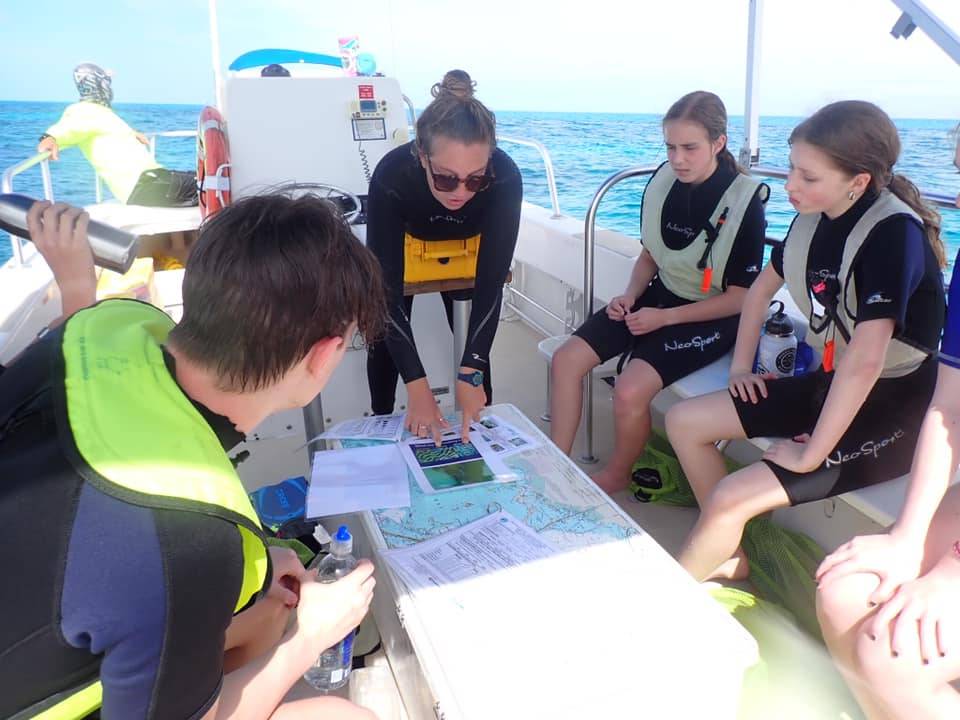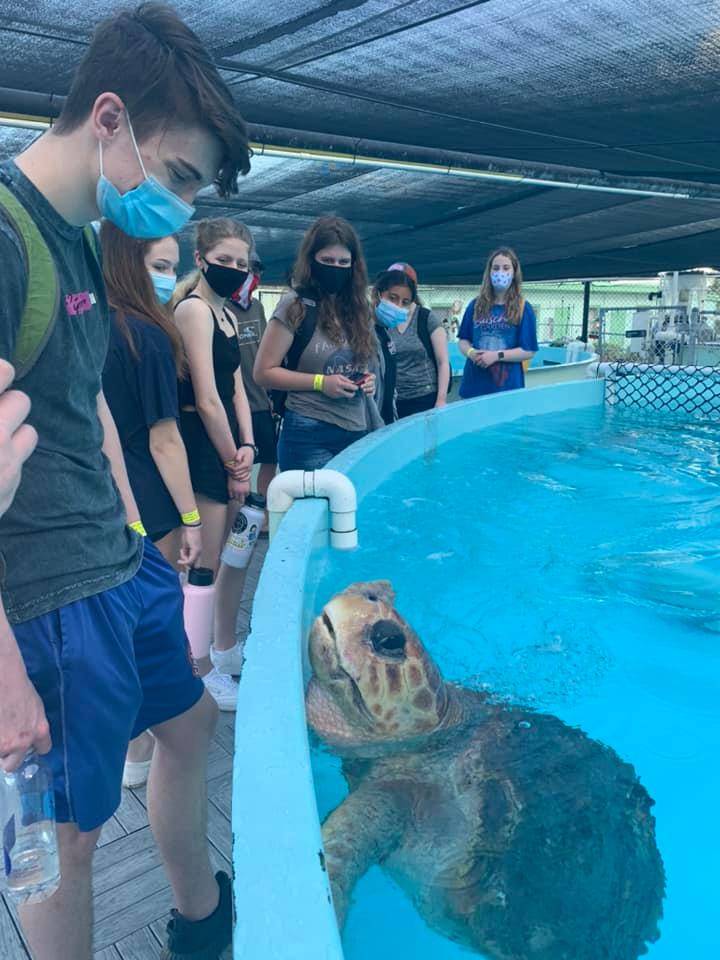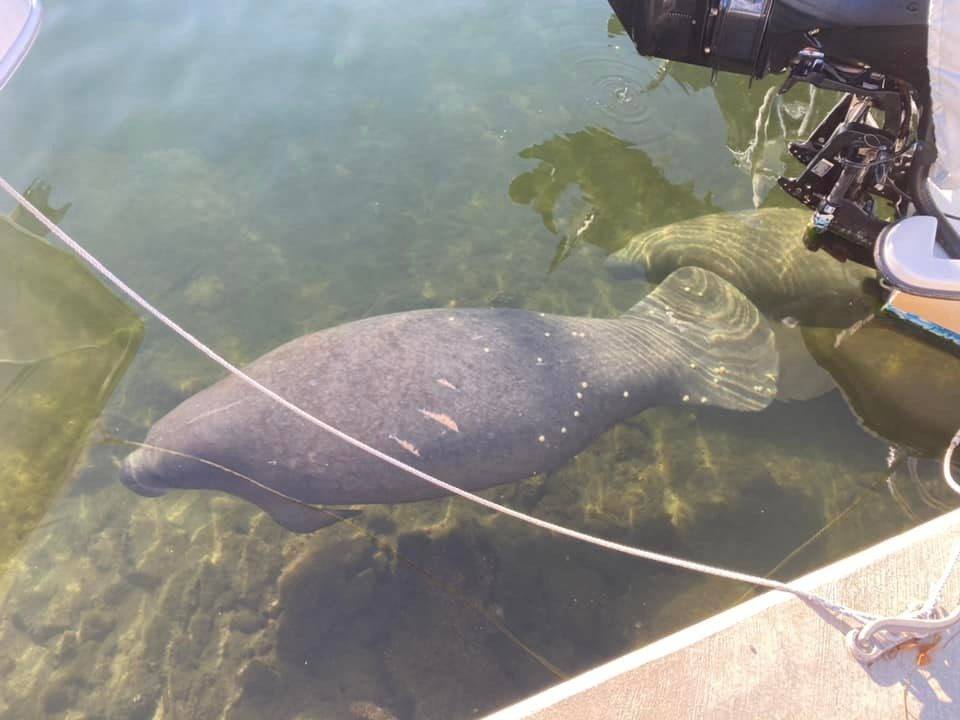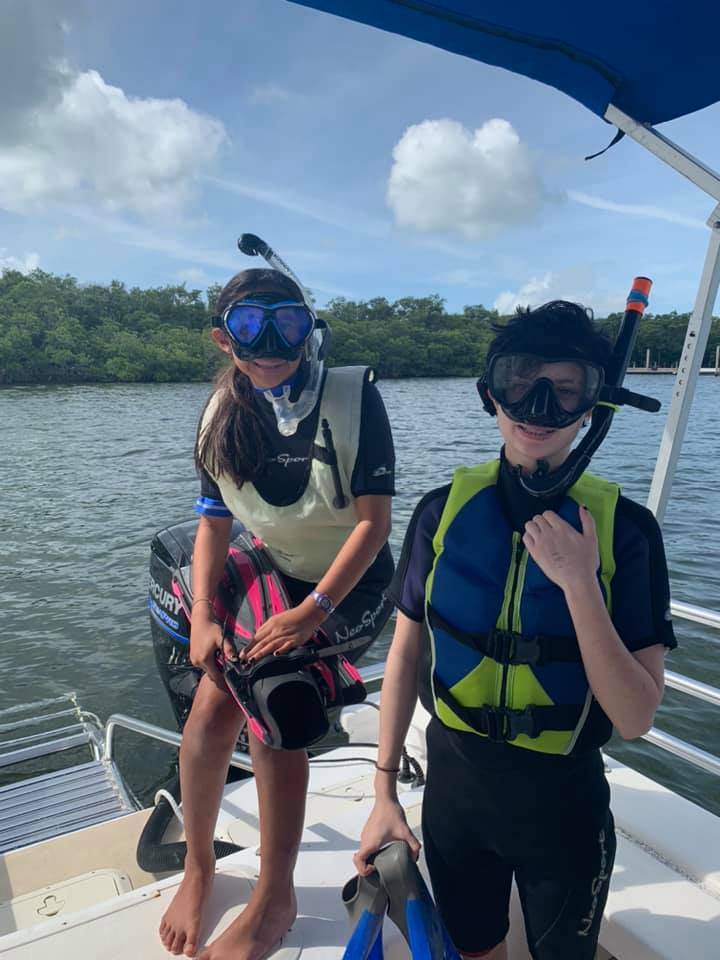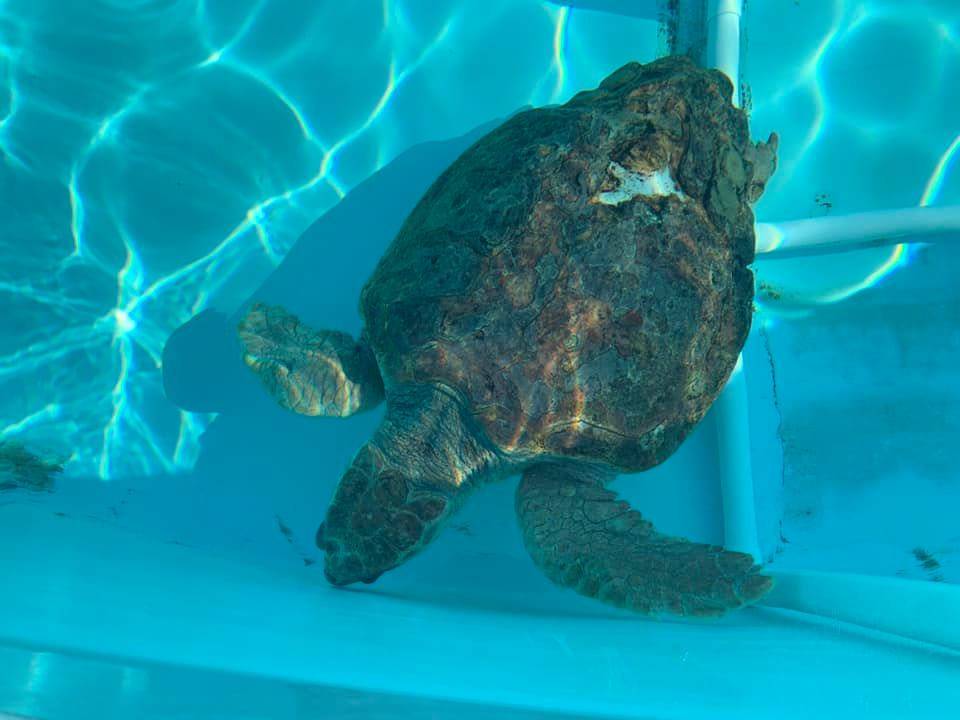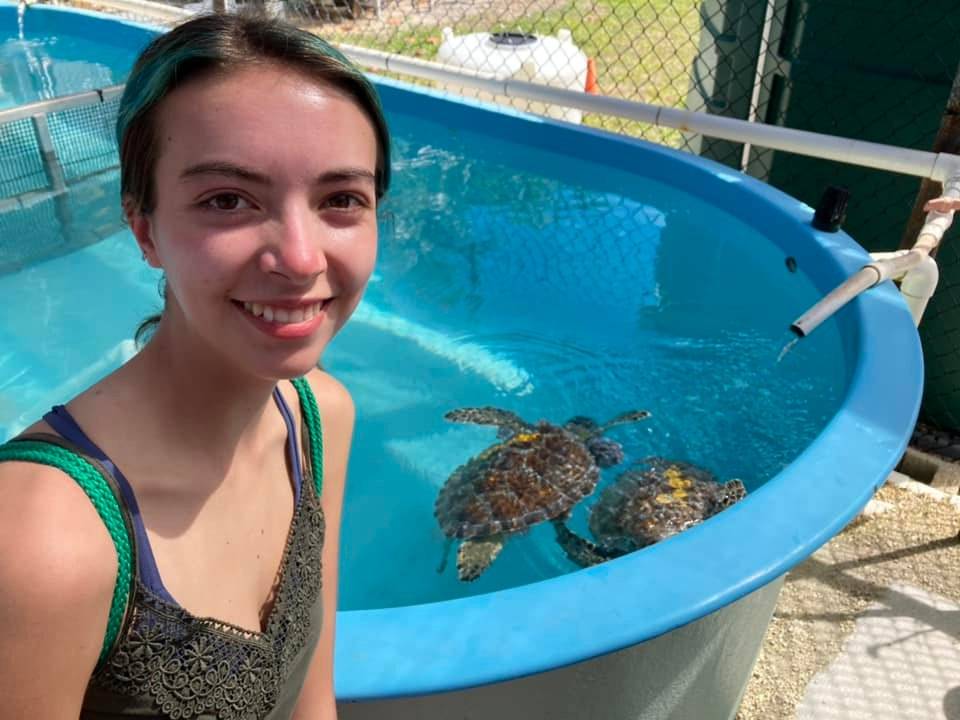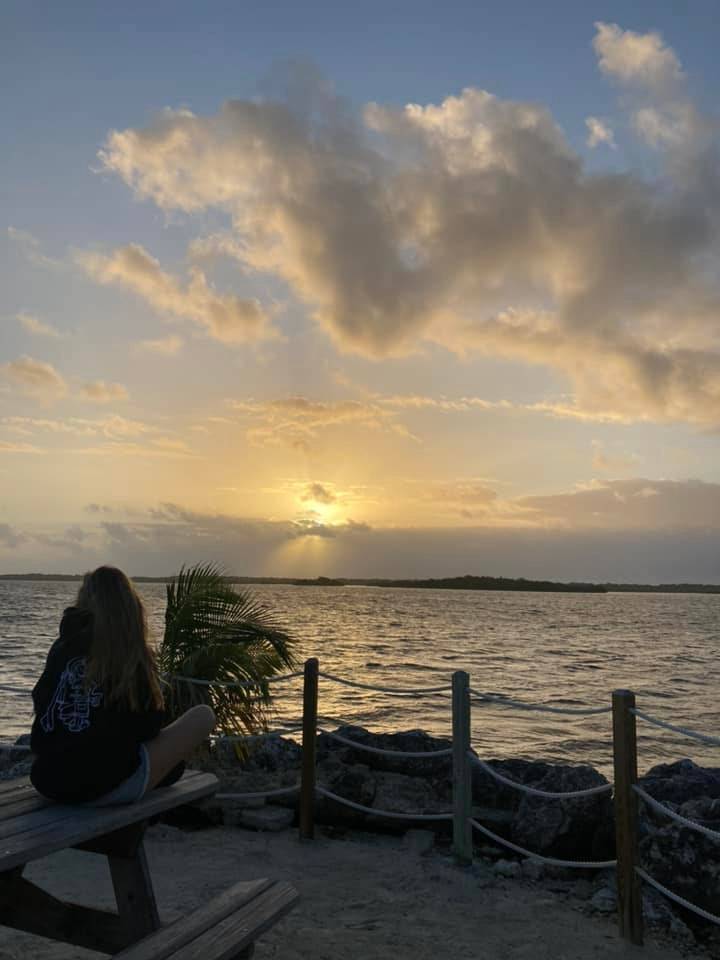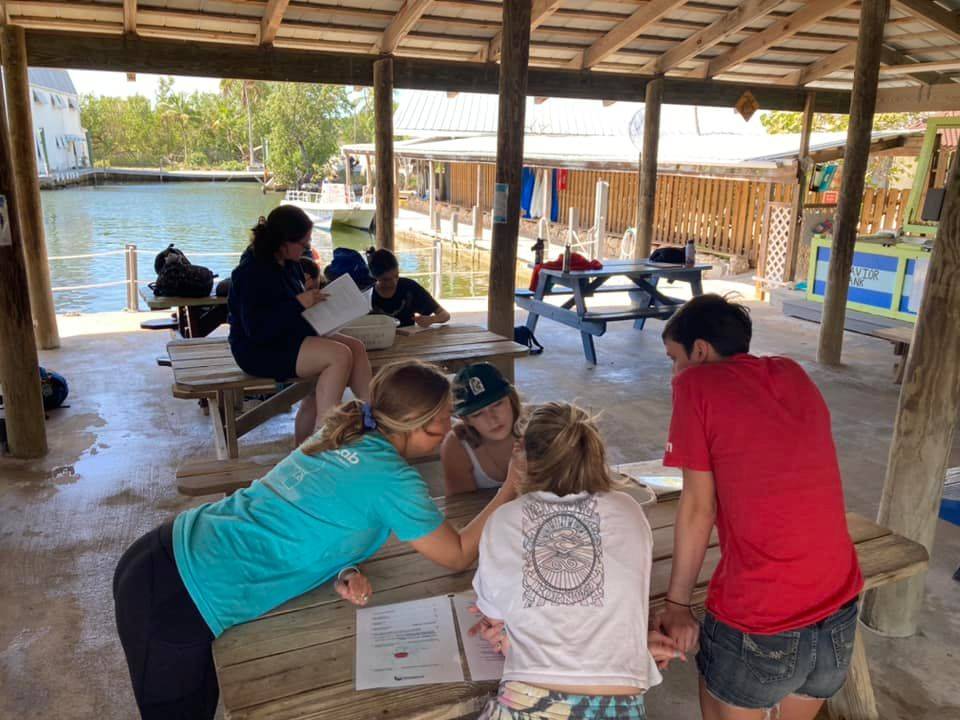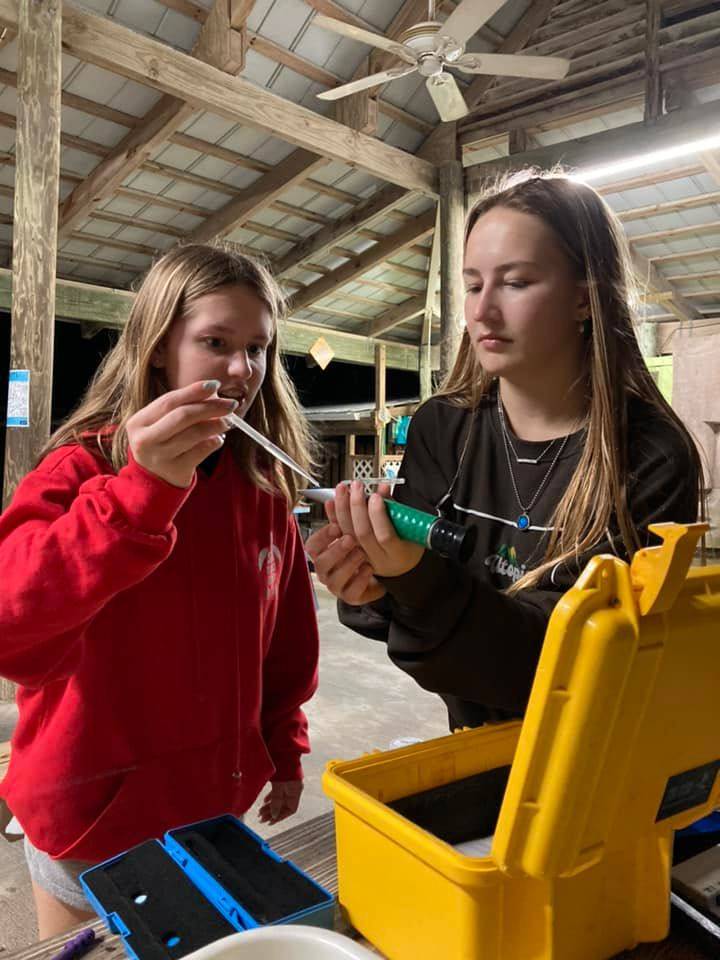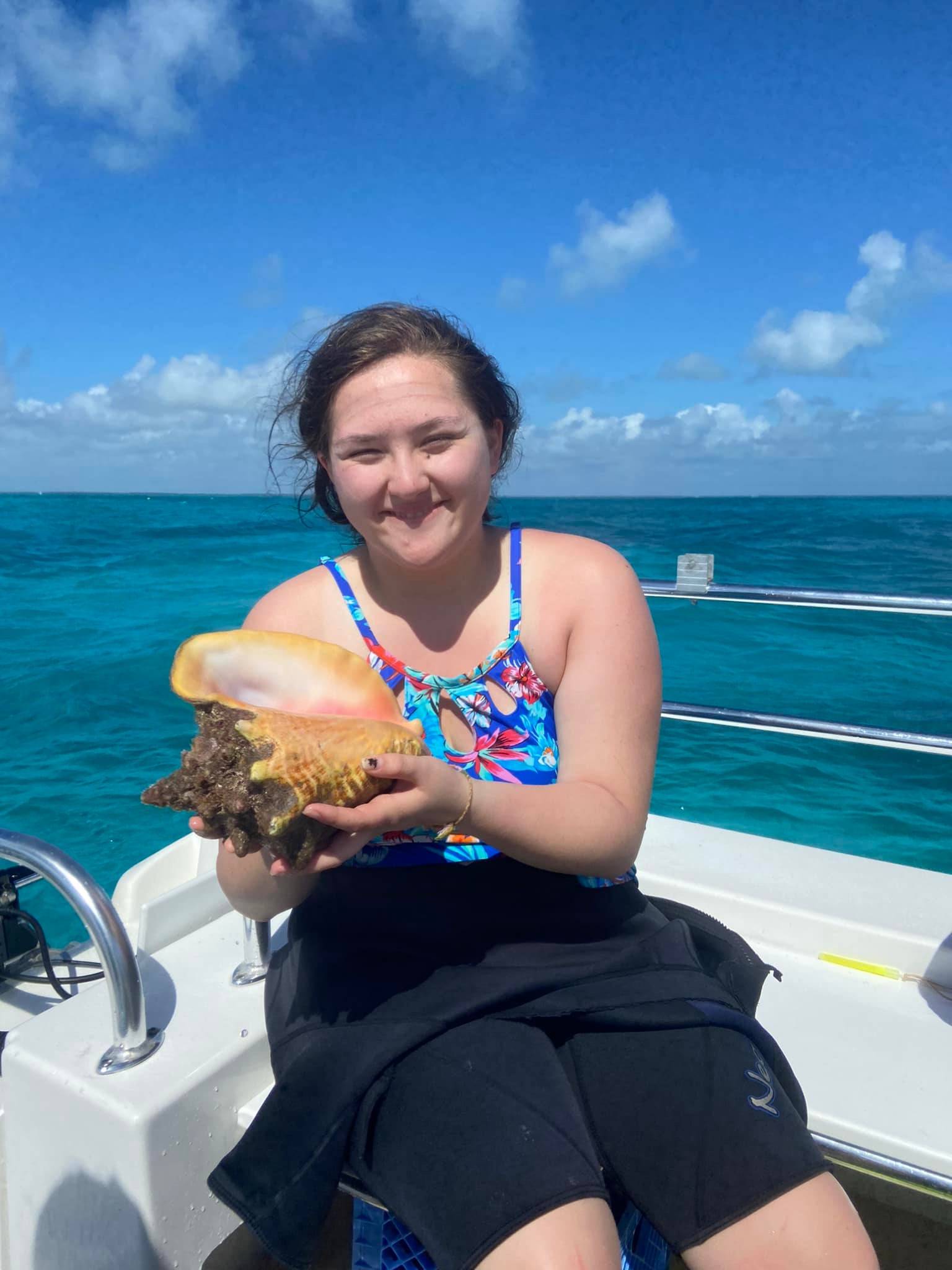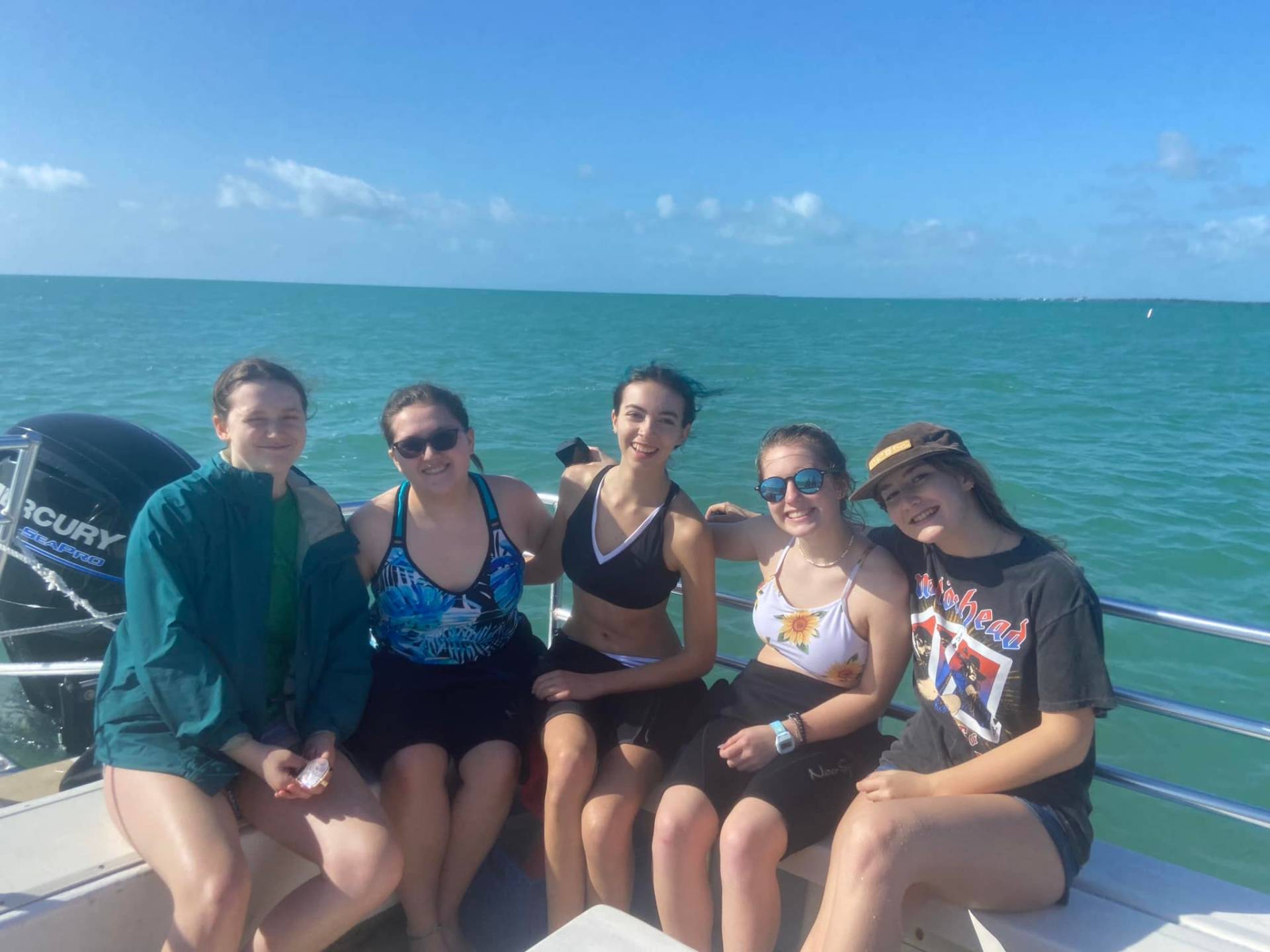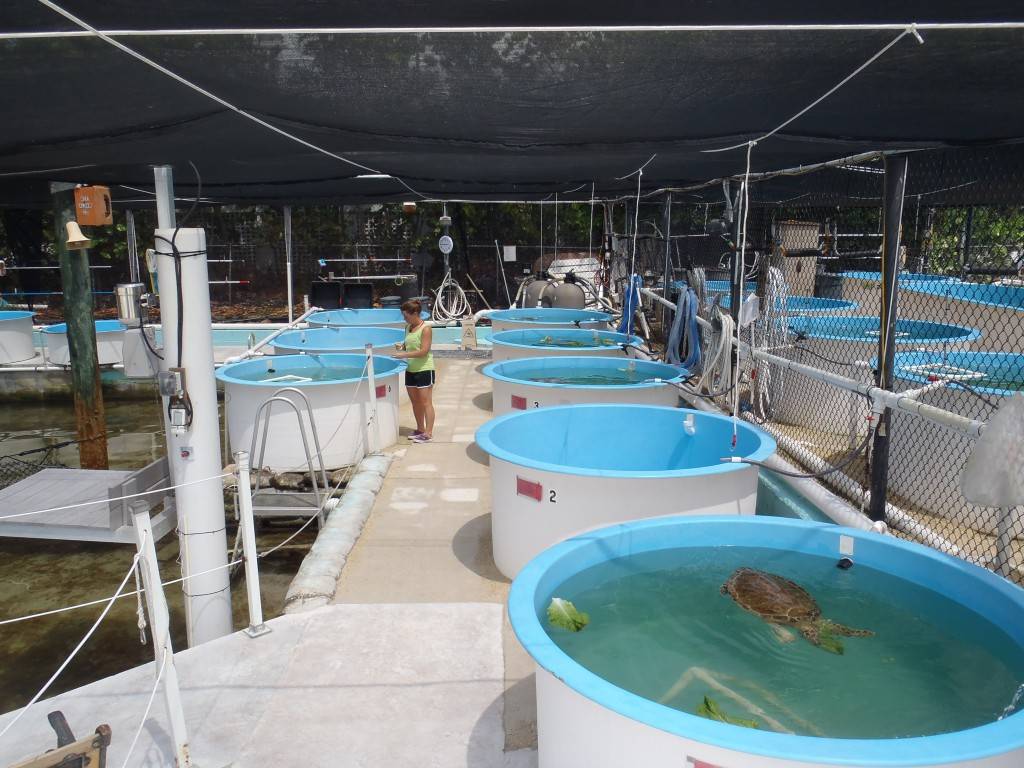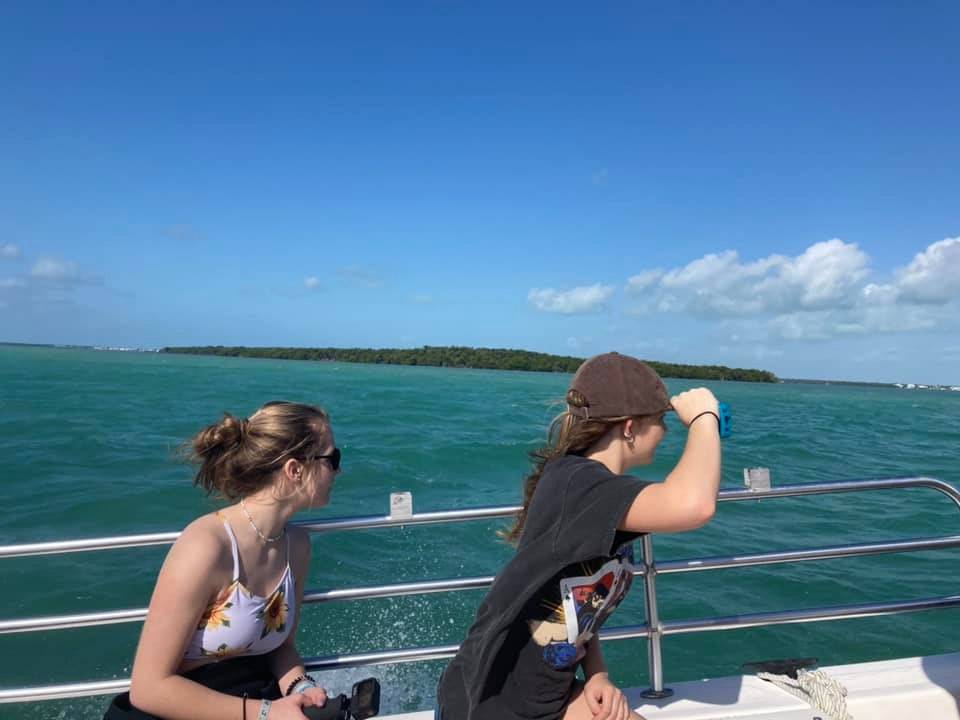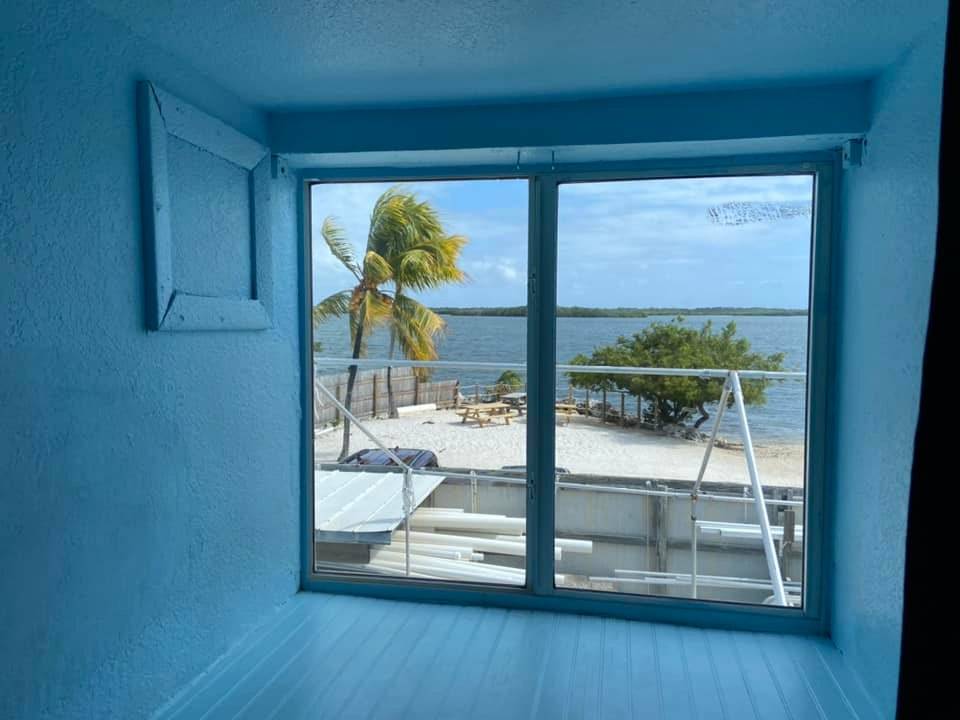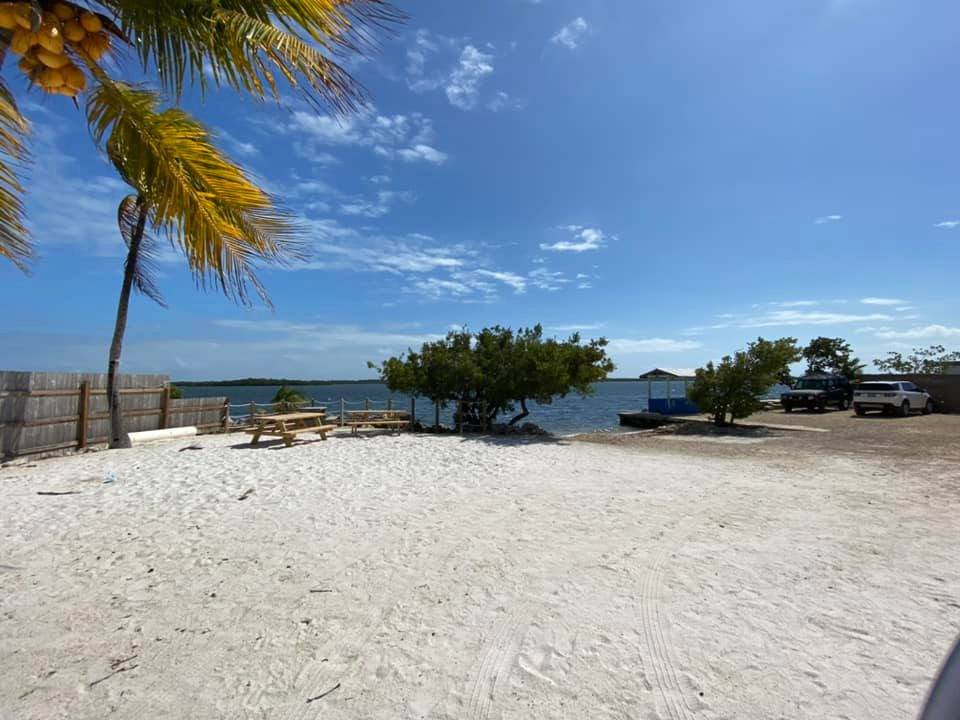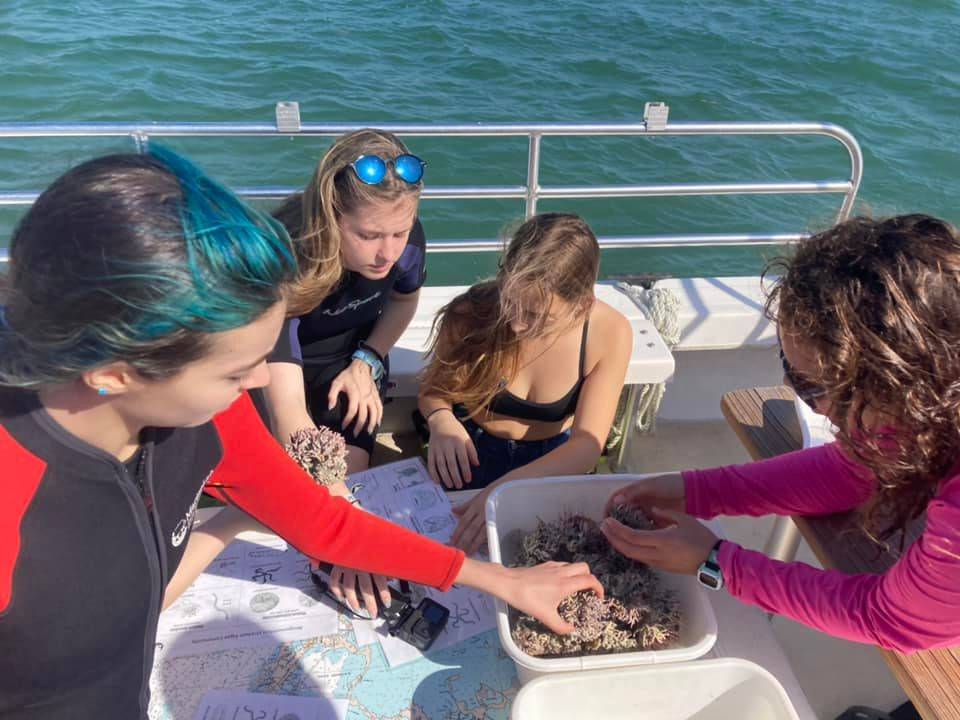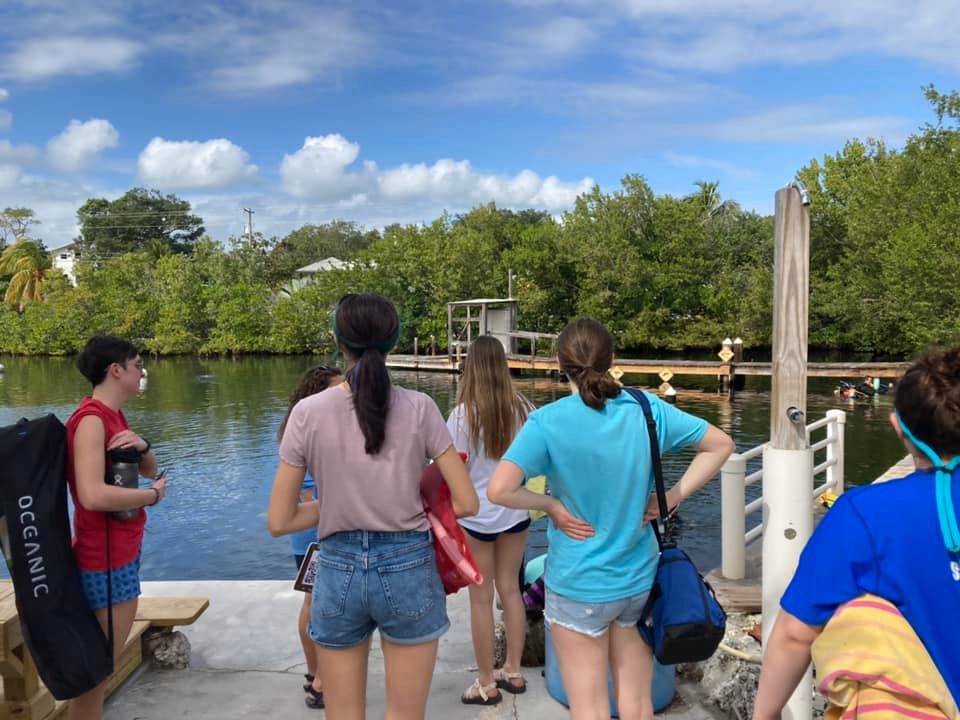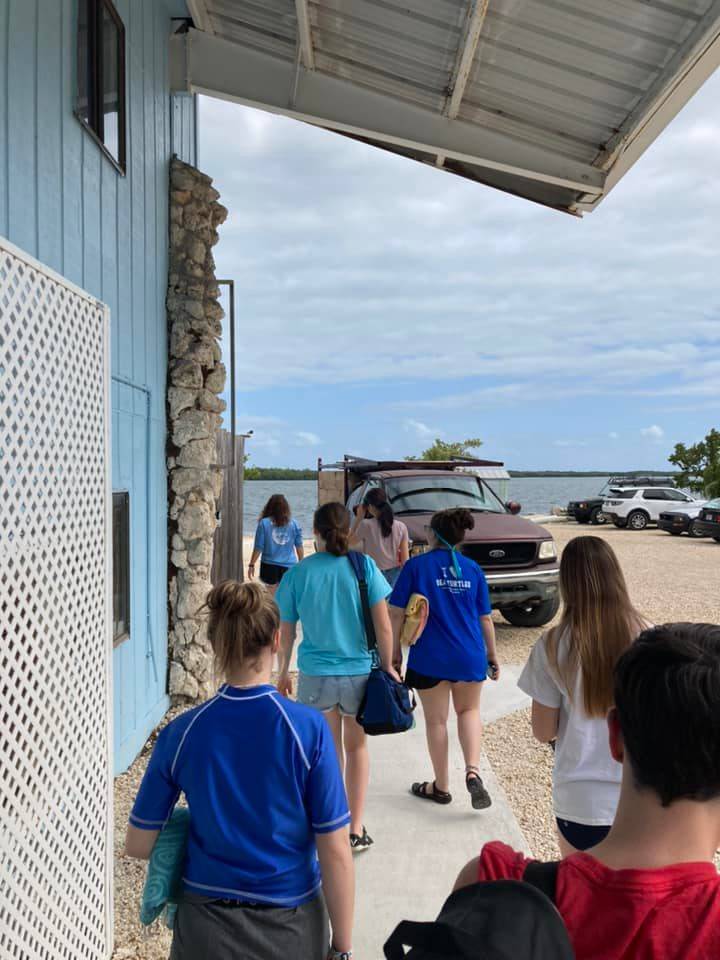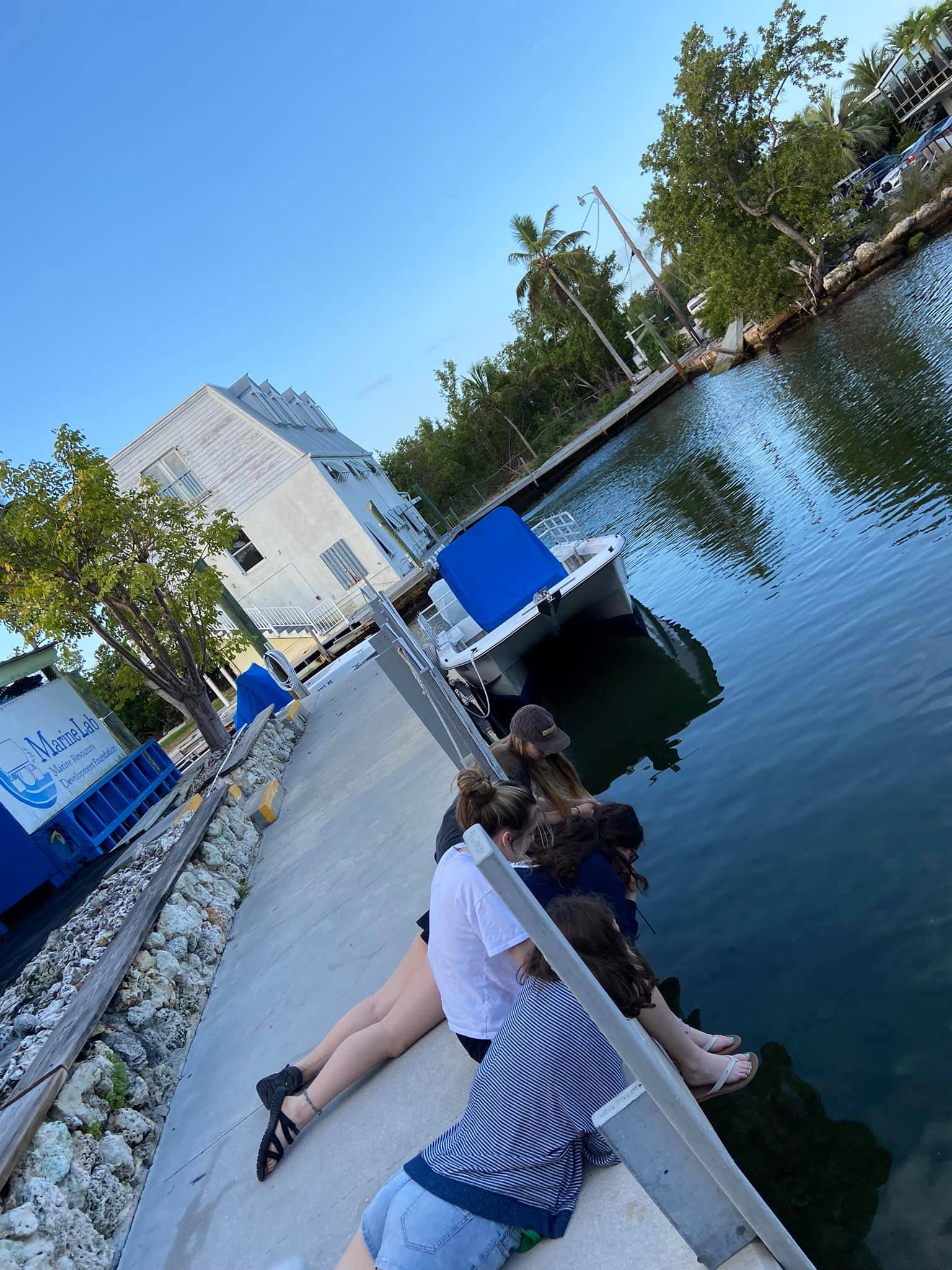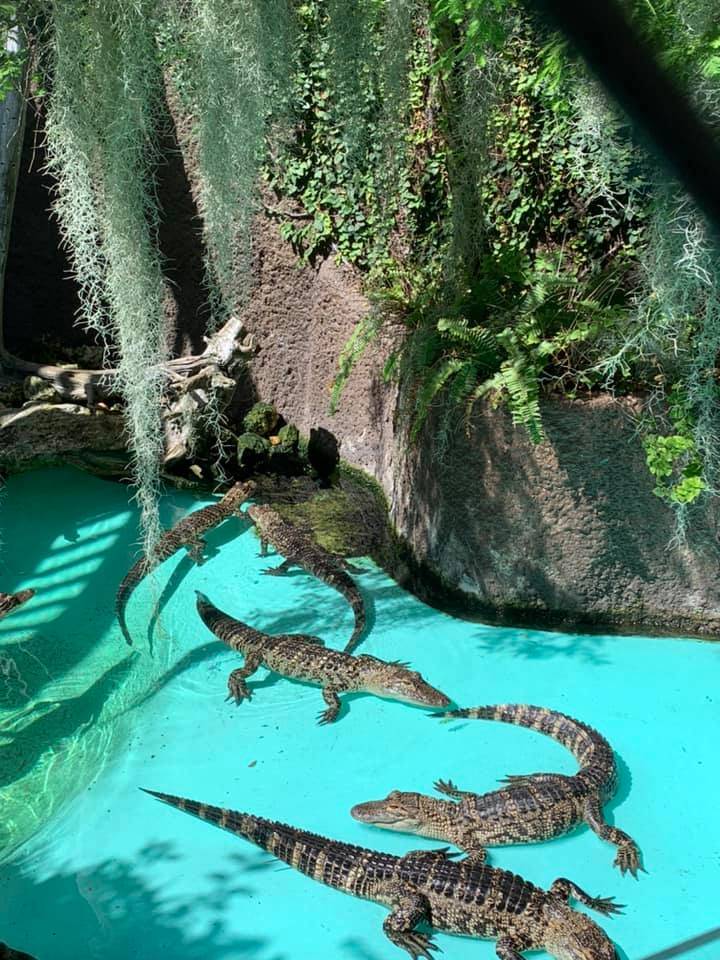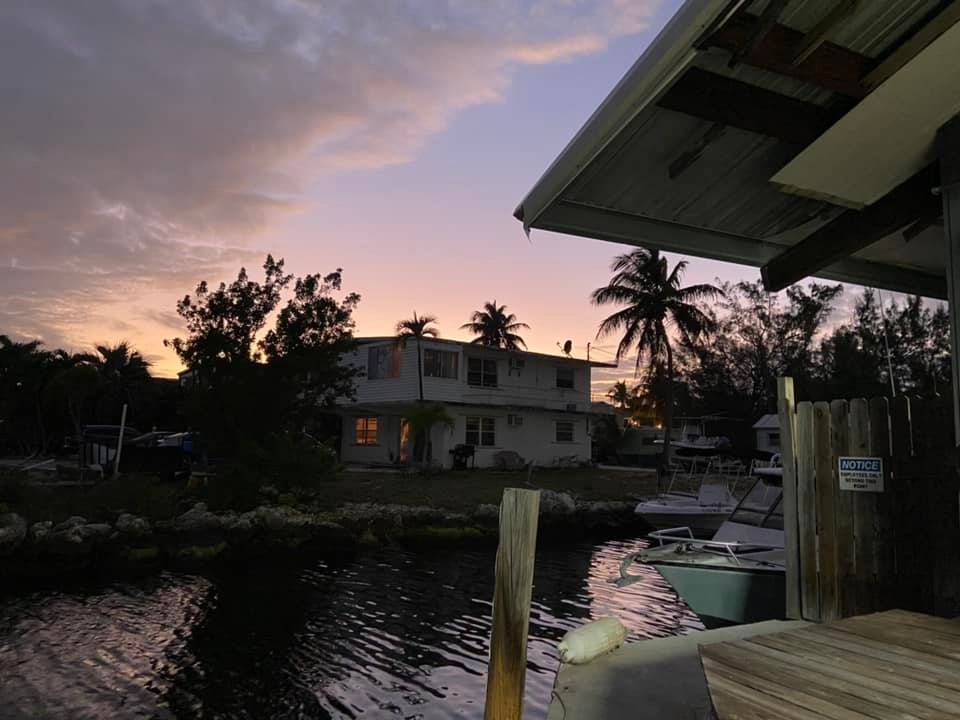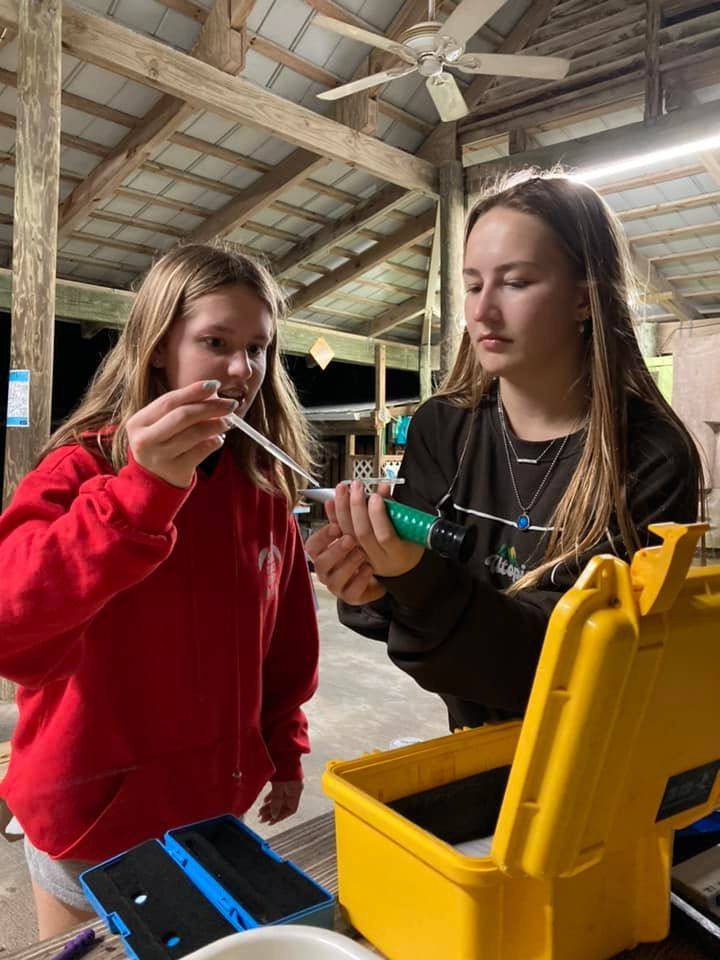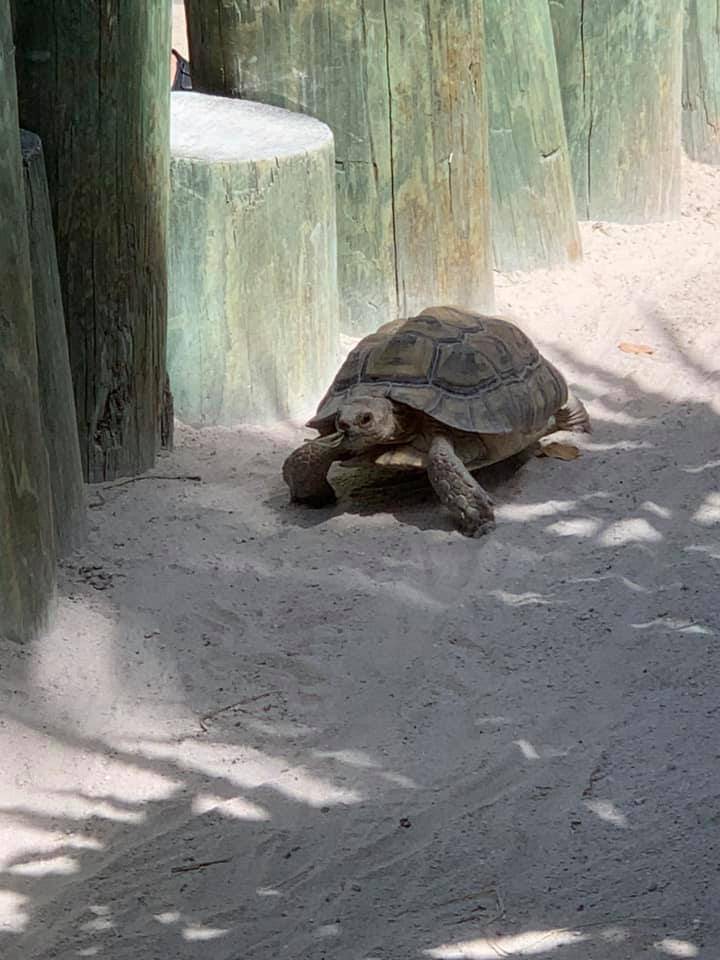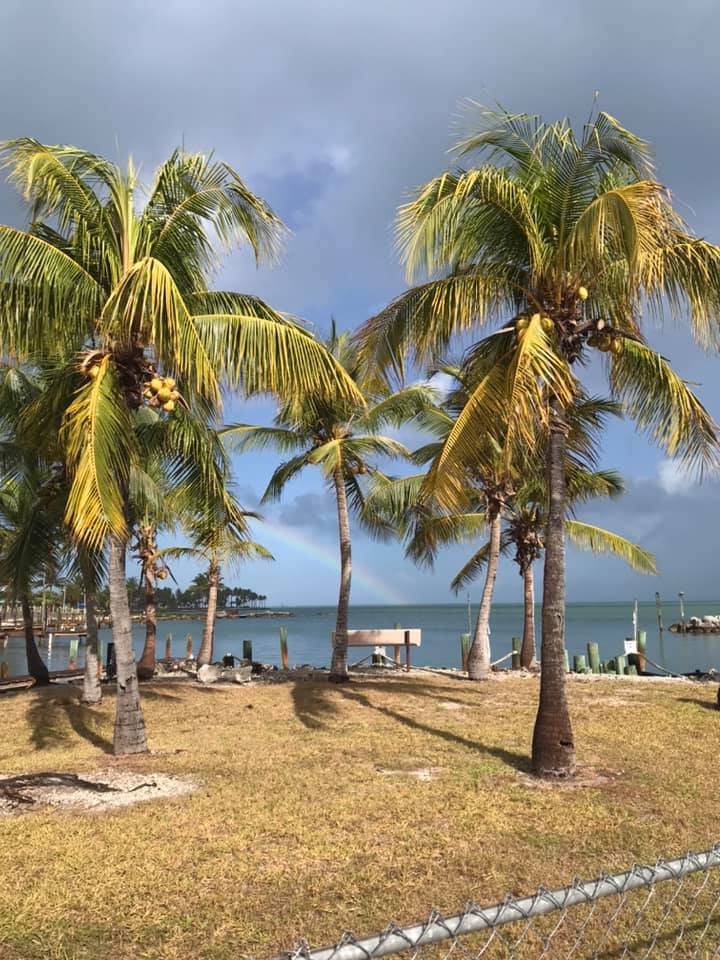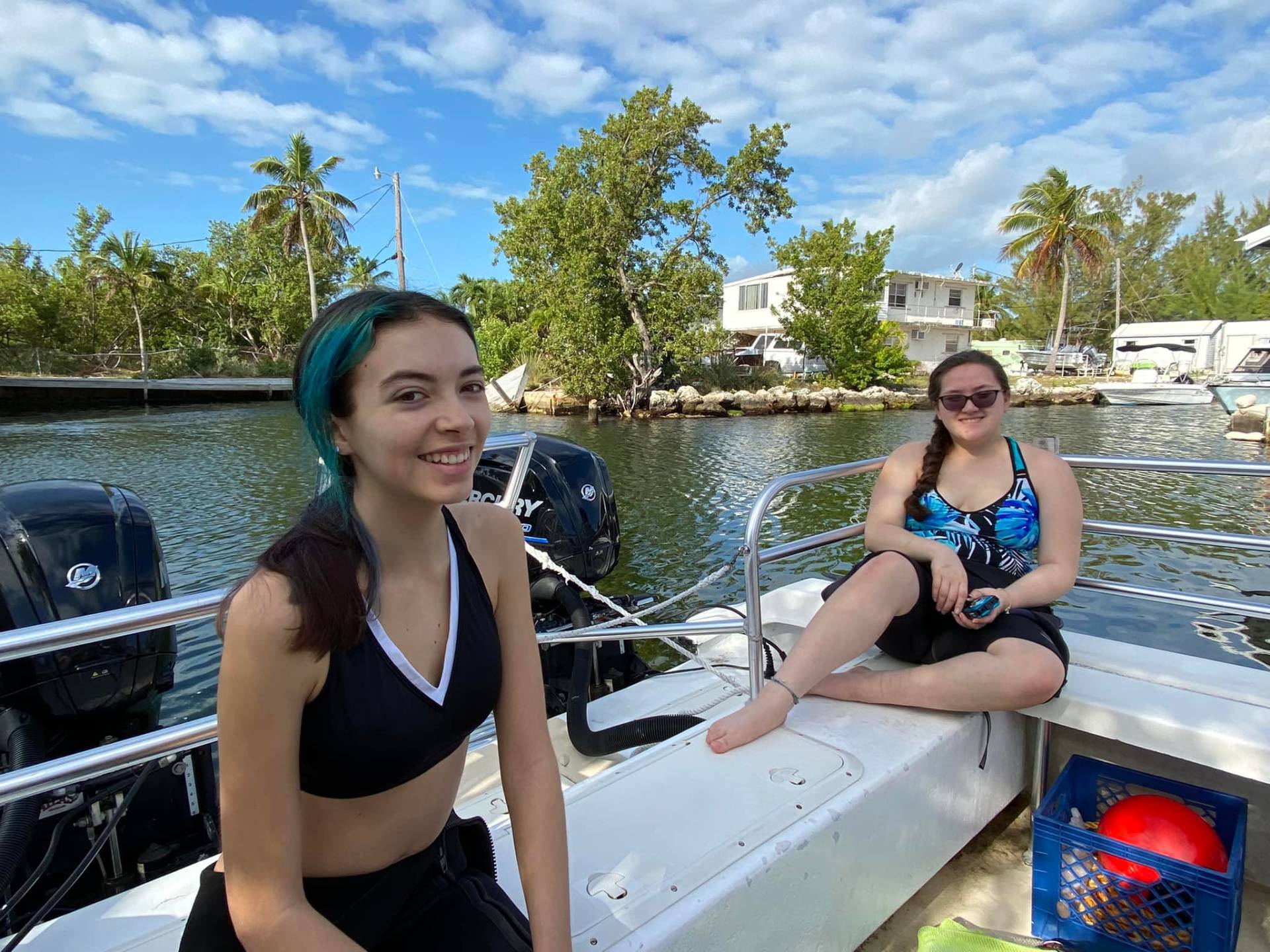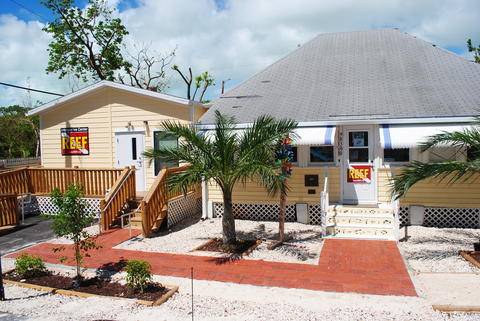 167514122_10159102161411411_6813126983120243761_n
168726803_10159102161571411_3642937000533399650_n
167234409_10159097816741411_1466542309251615720_n
274236273_10159788620561411_1032581844654812350_n-e1647446424660
167439967_10159101297391411_37100011881591808_n
167352672_10159097699751411_7202024807065248969_n
274316664_10159790676661411_1959255217635360017_n
274155031_10159786455146411_4932129010016499822_n1
274415656_10159786452926411_3761279828531916072_n
274522349_10159784526391411_3707681557809698531_n
274538980_10159788621276411_5038042818377870513_n
274362922_10159784970041411_8312061924370339280_n
274345296_10159784524151411_7756971765681841886_n
274185650_10159783076391411_3832207514578890787_n
274238283_10159783075376411_7074240224336016603_n
274346712_10159784523781411_4648222968298211856_n
274158216_10159782876071411_6383528828263602078_n
274197981_10159782875561411_1666989726828827435_n
274367250_10159784972761411_9058674305583576348_n
167393648_10159097703186411_8460462405771509575_n
274224329_10159783072301411_1109697552123755076_n
274522349_10159784526391411_3707681557809698531_n
166967041_10159097702696411_3266609912208175976_n
167407328_10159097012036411_3243055869324909561_n
274350233_10159784968441411_5150741597993064859_n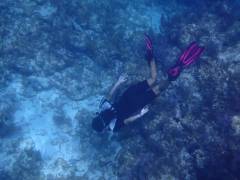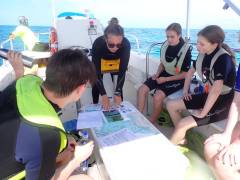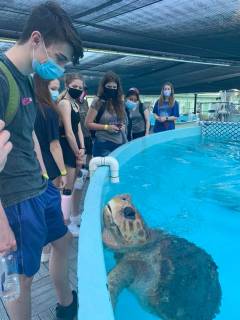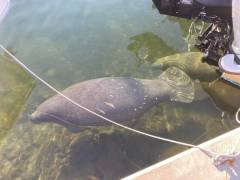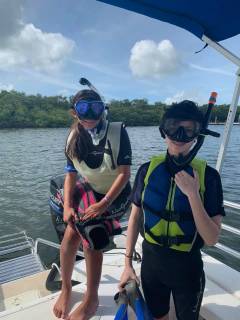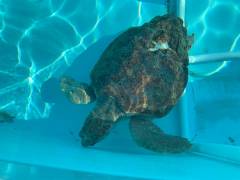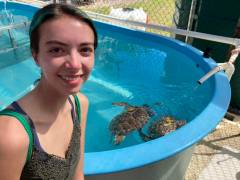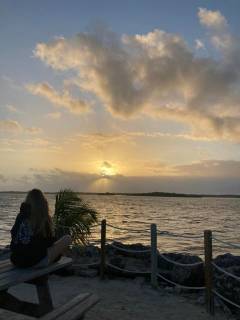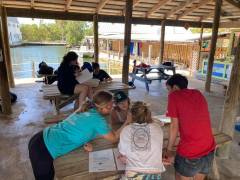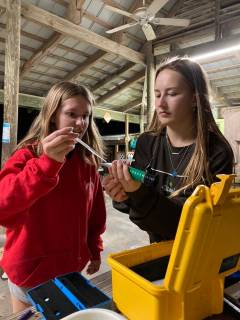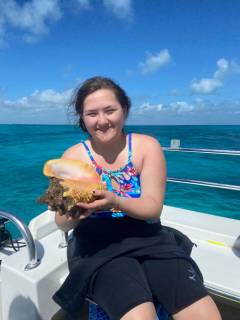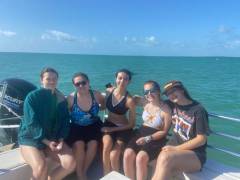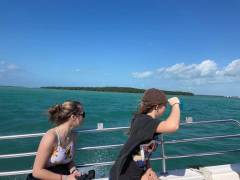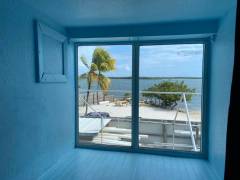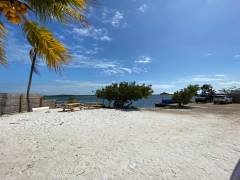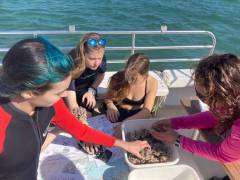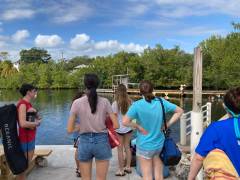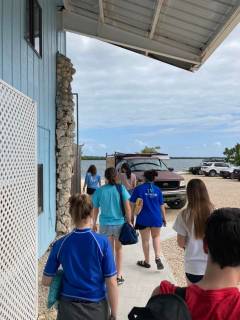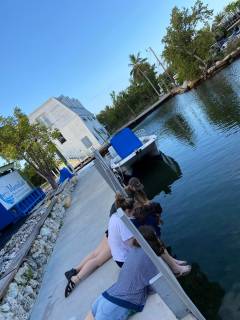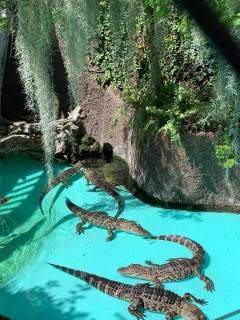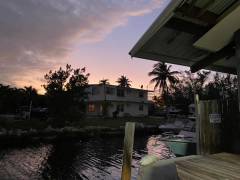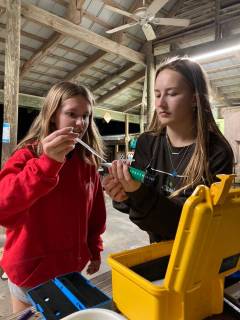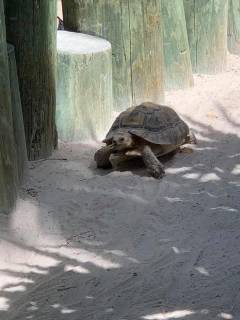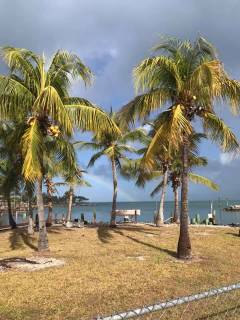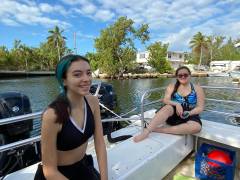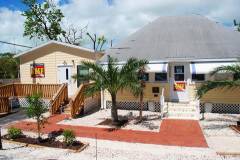 Sample Itinerary
Day 1
You will arrive in Miami, Florida to begin your highly anticipated week in the Florida Keys.  Once all campers arrive, we will travel as a group to our beautiful accommodations in Tavernier, Florida. At orientation, all camper rules and the schedule for the week will be explained by your counselors, who are equally excited. Then it's off to dinner and evening activities where we will spend time getting to know each other. Afterward, we'll head back to our beds because tomorrow we have a bright and early start, traveling south to Marathon, Florida to see some real live sea turtles!
Day 2
After breakfast, we'll head straight to work at the Sea Turtle Hospital in Marathon, where you have the opportunity to learn about all aspects of the Turtle Hospital's goals to rehabilitate injured sea turtles and release them to their natural habitat, educated the public through outreach, conduct in research that aids sea turtles, and work toward environmental legislation making beaches and water safe and clean for sea turtles. You will then get to feed a live sea turtle! The rest of the afternoon is spent relaxing! After cleaning up and filling up on dinner, we'll unwind back with some group activities before we hit the hay.
Day 3
The morning of Day 3 will be spent learning about lionfish with Reef Environmental Education Foundation. We will even get to dissect a lionfish! After a quick lunch, we will start the final leg of our journey to Marine Lab in Key Largo, where we will spend the next three nights. After a quick orientation and a swim test, we dive right into some exciting marine science activities. We will gear up with our masks, fins, and snorkels and learn about the importance of having healthy seagrass and mangrove communities.
Day 4
After breakfast, we will jump in the Marine Lab boat to get up close and personal with some of the locals, which include spiny lobsters, stone crabs, and baitfish.  Instructors will collect small invertebrates for further examination and discussion later this evening.  Following a quick lunch, we will get back on the boat and go about four to five miles offshore to snorkel on a variety of coral reefs, such as Key Largo Dry Rocks, Grecian Rocks, and Molasses Reef.  After a full day of marine adventures, we will refuel and have time to relax and reflect on the day before another early morning in the water.
Day 5
Today we will spend a good deal of time earning some additional community service hours doing some citizen science focusing our attention on phytoplankton and marine debris.  This morning we will learn about the different types of phytoplankton and their effects on the environment by creating Harmful Algae Blooms (HABS). We will actually identify phytoplankton from a Largo Sound collection. MarineLab is part of the Phytoplankton Monitoring Network, and the data is submitted to them for use in monitoring these HABS. After lunch, we will hop back on the boat to collect marine debris. The marine debris program encompasses a classroom discussion, a boat trip, and a mangrove cleanup with data analysis. All of the data you collect will be submitted for real scientific research with Mote Marine Lab! Before we call it a night, we will get a hands-on activity to demonstrate the threats that sea turtles face through every stage of life.
Day 6
After a laid-back breakfast, it's back to the bunks for the final packing and cleaning duties. After exchanging phone numbers and email addresses you say goodbye to all of your new found friends until you meet again next year or even this summer at another Sea Turtle Camp program!
* *  Schedule is subject to change. Please keep in mind that we try out best to adhere to this schedule but we cannot control mother nature,  in the event of adverse weather, we have rainy-day activities in place. We cannot control canceled vendors. We will try out best to incorporate what was missed in later days, but it does not always fit into our schedule **
Lodging
We are staying at MarineLab Key Largo for the entirety of our adventure. MarineLab is a wonderful non-profit environmental education center.  Their mission is to use education and adventure in the Florida Keys marine ecosystem to foster environmental awareness and stewardship on a local, regional, and global scale. They offer housing, field-based learning, and many snorkel and scuba programs for 5th graders to college students and teachers.
MarineLab sits on Largo Sound in Key Largo, FL. Their main building houses air-conditioned dorm rooms and labs for the MarineLab education program, offices, restrooms, a maintenance shop, and a gift shop. In addition, they have a cafeteria and a floating conference center containing two classrooms. MarineLab is conveniently located in Key Largo, just over an hour south of Miami. This location provides quick access to both the coral reefs of the Florida Keys National Marine Sanctuary and Florida Bay in Everglades National Park. *You will need to pack your own twin linens for the dorms*
Three Sea Turtle staff members will always be with the group, providing 24-hour same-sex supervision.
Will I get to see a real live sea turtle?
Yes! The first stop on our adventure is at the sea turtle hospital located in Marathon, Florida. Here we will learn about their resident sea turtles and all the rehabilitation and research that is conducted throughout the Keys. At the end of the tour, we will get to feed one of the resident sea turtles! We will also see them at the aquarium and hopefully in the wild, while snorkeling or in kayaks!
What kind of supervision do you provide?
We provide 24-hour, same gender adult supervision. All of our instructors stay on site with our campers. All campers and staff must follow our camp guidelines, which are reviewed during orientation on the first day. This spring break trip is very exclusive and has a 4:1 camper to staff ratio.
What kind of community service will I be doing?
Community service is one of the most rewarding aspects of this camp. All of our programs include service learning, such as beach cleanups to keep our sands sparkling because we see first hand the damage that human trash causes to turtles. Spring break campers will receive 10 hours of community service through citizen science data collection as well.
What airport is best to fly into for your program, and do you provide a shuttle service?
 For this program, campers are required to arrive in Miami International Airport (MIA) between 8am-11am Saturday, 4/8 for pick up. Campers will be picked up by a Sea Turtle Camp staff member wearing a red t-shirt to start your spring break adventure. They will be taken to the airport for departure and our staff will stay until their flight is safely in the air. Flights must take off between 12-3pm Thursday, 4/13. 
What airport is best to fly into for your program, and do you provide a shuttle service?
 For this program, campers are required to arrive in Miami International Airport (MIA) between 8am-11am Saturday, 4/8 for pick up. Campers will be picked up by a Sea Turtle Camp staff member wearing a red t-shirt to start your spring break adventure. They will be taken to the airport for departure and our staff will stay until their flight is safely in the air. Flights must take off between 12-3pm Thursday, 4/13. 
What if I can't get in by the set check in time?
Please contact our Program Coordinator (coordinator@seaturtlecamp.com) to discuss arrivals and departures outside of our preferred times. Due to the short nature and traveling aspect of this trip, you must be able to arrive/depart in the listed time window.
What if my luggage doesn't make it?
Occasionally the airlines will misplace luggage or your suitcases will miss connecting flights. We recommend keeping essentials, such as medications, toiletries, bathing suit, and extra change of clothes, in their carry-on luggage just in case. We also recommend purchasing trip insurance when you select your flight. *Please pack in a soft sided suitcase (duffel bag) to fit in our travel vans.
Where do we stay during camp?
We spend a majority of the trip  at Marine Lab in Key Largo, where we will be staying in dorm style bunk rooms. *You will need to bring your own twin set of sheets for Marine Lab*  The final night of the program will be spent in single gender condo-style accommodations.
How much spending money should I bring?
We recommend campers bring $75 to $125. This is for snacks, souvenirs or gifts you wish to purchase while at camp. Marine Lab has soda machines that only accept quarters or $1 bills. Also, please keep in mind the first meal covered by Sea Turtle Camp is dinner the first day and the last meal covered is breakfast the last day- campers are responsible for any snacks or lunch in the airport. Please make sure they save enough to pay the baggage fee on the way home, if flying.
Does my child need to know how to swim to be able to attend this program?
Yes. Due to the nature of this program, all campers must be able to swim and have a basic level of comfort in the water.
I am a finicky eater. Can you cater to special diets?
We can accommodate many varieties of food preferences. If you require a special diet, we are happy to work with you to ensure your dietary needs are met. However, for travel programs this can be a bit harder due to the nature of the program and moving around – we are not in our confined cafeteria like our North Carolina Residential program in Topsail.
What do I need to bring?
A complete packing list will be included with your camp forms, once you've completed the enrollment process. Please pack in a soft sided suitcase (duffel bag) to fit in our vans!
What sort of payment do you accept?
We accept VISA, MC and AMEX credit cards; checks; or money orders. All credit card payments are processed online using a secure server. A 3% processing fee will be applied to all credit card transactions, except for the camp deposit. There is a $50 service charge for all returned checks.
Can I call home during camp?
We have all campers check in with their parents upon arrival, but we have limited parental contact for the duration of the camp. Sea Turtle Camp is a growing experience, and we find that young people do best and gain confidence through independence. Campers are NOT allowed to carry cell phones at any time during camp. Any cell phones brought to camp will be collected upon arrival and returned upon departure. Parents will be updated through emails and the many pictures we'll be posting on Facebook throughout the trip! We will provide an after-hours number to reach the office in the event of an emergency.
Do you have insurance?
We carry a comprehensive insurance package, including general liability.
Should I purchase camp insurance?
We highly recommend that camp insurance be purchased. We are not responsible for tuition refunds or expenses incurred for trip delays, cancellation, or illness. In the event that you must cancel at the last minute due to an unforeseen event, camp insurance can help protect your investment. We make available a competitively priced program created especially for the camp/summer study industry that we believe best meets the needs of our families.
What is your cancellation policy?
Sea Turtle Camp is an extremely high quality, tight margined program, with limited space. Therefore, once your student has been accepted into the program, exceptions to this policy cannot be made for any reason, including weather or personal emergencies. Please review the terms of our cancellation policy. In order to enroll in camp you must agree to these terms. Our full cancellation policy can be found here.