Sea Turtle Camp Educators
The Sea Turtle Camp team is comprised of expert Marine Science educators and an administrative staff who bring with them professional experience, in-depth knowledge and a broad range of skill sets. Sea Turtle Camp counselors are passionate about marine biology and the study of coastal ecosystems, and they are excited to share this passion with curious campers who have also discovered the importance and wonder of this field.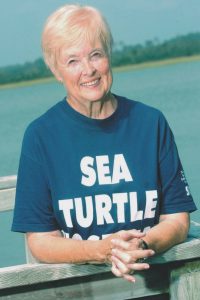 Employment at Sea Turtle Camp is extremely competitive. We examine hundreds of applications before selecting members of our elite team. All applicants must go through our intense three-part interview process and comprehensive background check. We take only the top candidates and are extremely proud to provide one of the greatest employment opportunities available among summer camps. Upon hiring, all counselors must attend our mandatory staff orientation prior to the start of each season. Required qualifications include American Red Cross certification in Lifeguarding, CPR and First Aid.
Our founder, Jen Civelli, plays a fundamental role in the hiring and training of each team member. Jen has worked as a chemistry instructor at Cape Fear Community College and UNC-Wilmington and has spent many years working with Jean Beasley at the Sea Turtle Hospital. She and her family continue to play a huge role in raising awareness and funds for this amazing organization.
Our mission statement of empowering youth to become independent, proactive stewards of the environment is deeply shared by our team. We are conscious of the fact that without the ocean there is no life on earth. We have dedicated our lives to educating campers about environmental conservation, living a lifestyle that is harmonious with this purpose, and exploring new ways of sharing our mission.
We are currently in the process of hiring for our 2017 season. In the meantime, please read about the highly qualified educators that join us for the summer.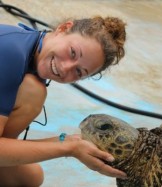 Zoey Best, Program Coordinator
Born and raised on an exotic animal farm in Durham, North Carolina, Zoey has always had a passion for animals. Growing up she spent most of her summers in Carolina Beach, where she developed a comparable love for the ocean. She completed her B.S. in biology with a concentration in animal behavior from Duke University in 2012, before combining her interests and pursuing marine biology. She took an internship at the Sea Life Park of Hawaii, where she gained hands on experience caring for sea turtles, sharks, stingrays, and reef fish.
Although she loved the opportunity to work with marine animals on a day-to-day basis, she still wanted to learn more. She began her M.S. with Nova Southeastern University in 2014, where she also joined the Broward County Sea Turtle Conservation Program. She is now in the process of completing her thesis on the effects of climate change on the nesting patterns of sea turtles on South Florida beaches. In her spare time Zoey loves dancing, singing, playing her ukulele, scuba diving, listening to her brothers tell jokes, and finding new and exciting ways to annoy her cat.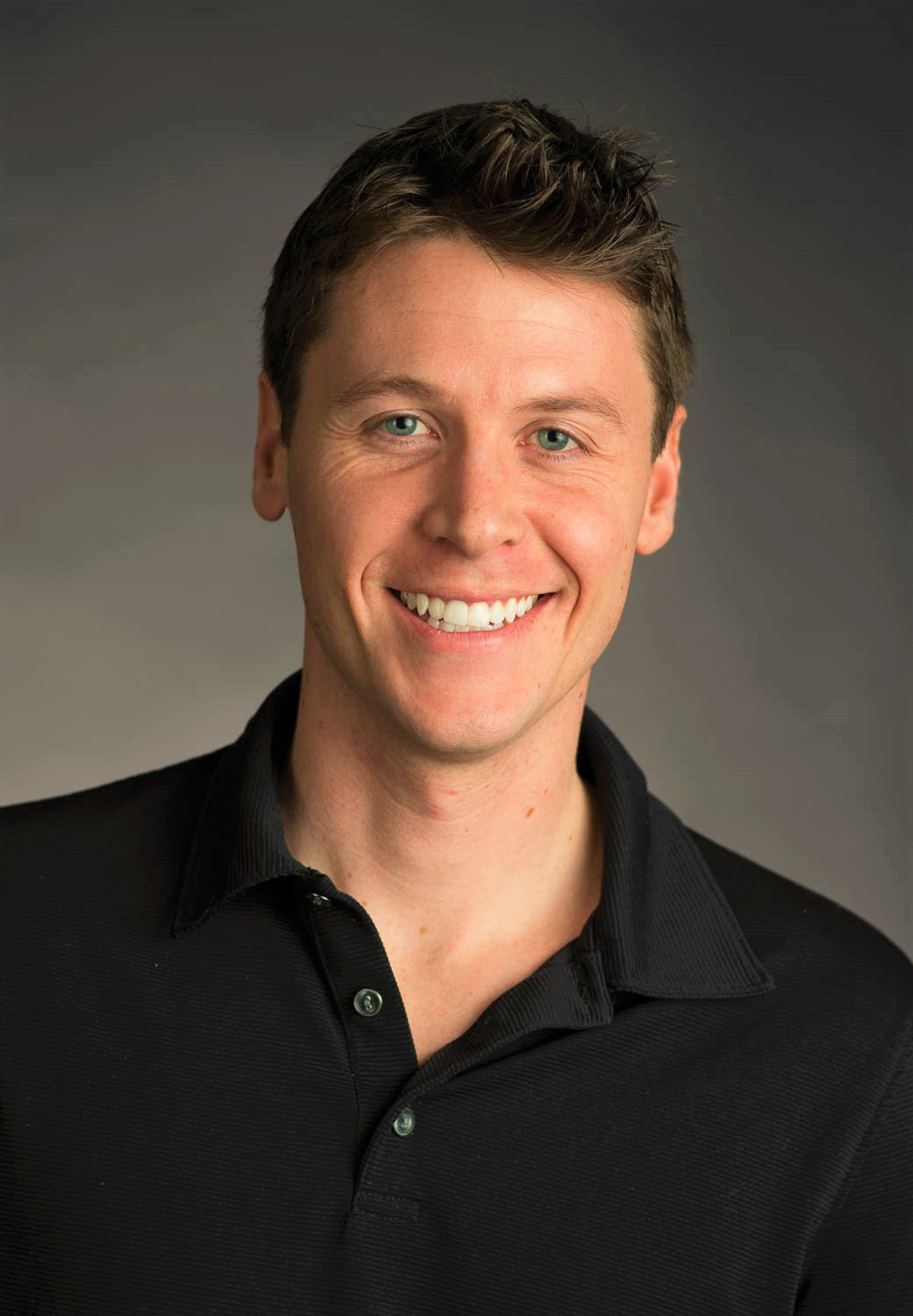 Brent Waffle, Program Coordinator
Brent was born in a small town in northern Indiana. It didn't take long for him to realize that there is a huge world out there and he wanted to see it. Brent first started working in youth camps when he was a teenager in Massachusetts and has been hooked on the camp environment ever since. His passion for camp is ever reaching with over 14 years of experience working and developing youth programs. He has been involved with improving camps and counselor interactions all over the United States.
Brent's love for the ocean is also easily apparent. Whether it's surfing, sailing, collecting data, or swimming with marine creatures, he has immersed himself in every aspect of the sea. While there, he was also given the opportunity to study Ju Jistu in a private dojo nestled in the mountain tops of Hawaii, under the renowned Soki, Professor George Sherman. During this time at the dojo he worked with several types of youth programs, teaching martial arts to all ages.
After years of studying martial arts, Brent moved to Miami to work private security for the Miami Dolphins organization. While in South Florida, he just couldn't let go of his passion for camp and educating youths. This led him back into the camp field as the Program Director for Funky Fish, a beach day camp in Ft. Lauderdale focusing on marine science education. At the beginning of 2016, Brent moved to the Puget Sound in western Washington to run Beach Camp at Sunset Bay, a program dedicated to ocean activities and education. Brent is now bringing all of his experience to Wilmington, NC to enhance the Sea Turtle Camp experience and share his passions with younger generations. When he's not in the office preparing for camp, Brent can be found surfing, reading, hiking, or practicing martial arts.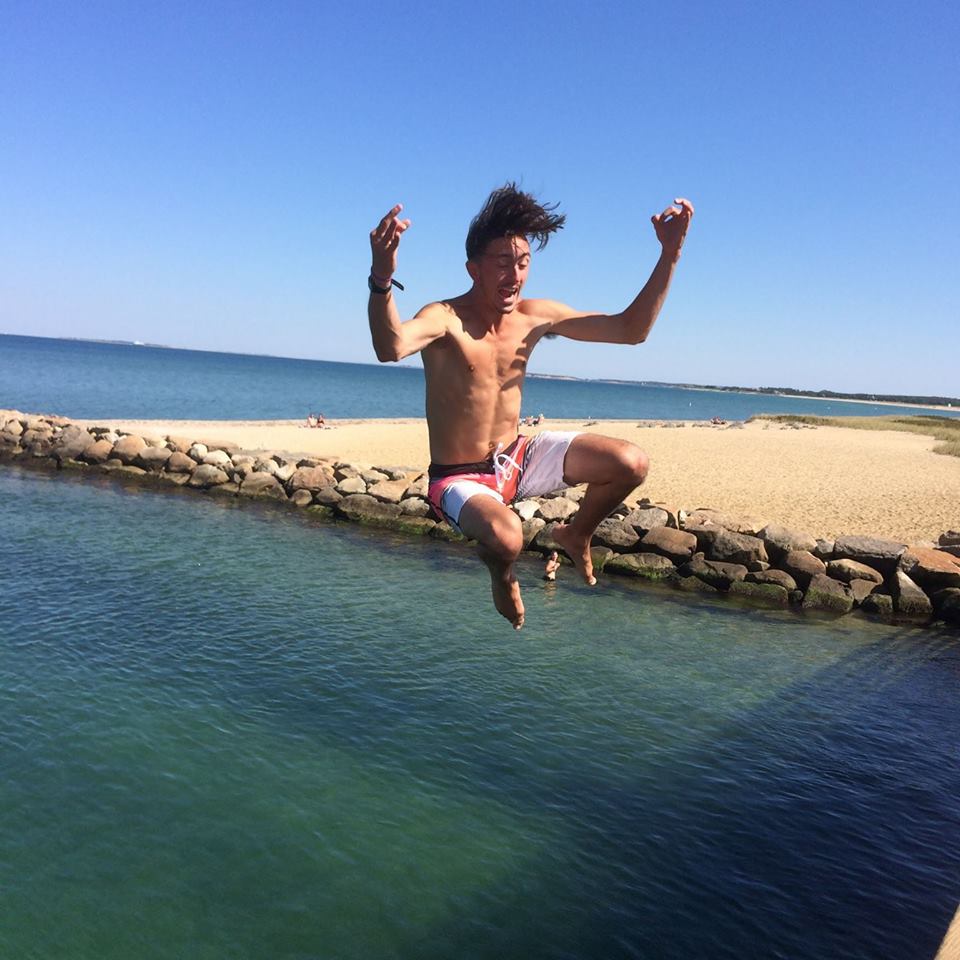 Kody Crawford, Camp Director
Kody is from the south shore of Massachusetts. By far, his favorite part of the year is summer. He spent his early summer seasons walking to the local beach with his friends. The only time not spent in the salty cold northern Atlantic was swapped for his fresh water escapades at his beloved childhood summer camp.
Kody considers himself a jack of all trades when it comes to hobbies and interests. He is a master level martial artist, a certified culinary artist, an avid adventure outdoorsman and former guide, (a previous) all scholastic runner, a novice breakdancer, and a decent volleyball player.
But one passion trumps all others – Kody's passion for camps and youth development. Kody has held numerous roles at different camps. From junior counselor, to outdoor educator, to unit leader, and all the way to full time director, Kody has spent many years embodying the spirit of camp in the pursuit of helping youth find their way. It is for that reason Kody graduated from the honors program at Ithaca College with a degree in Recreation Management. In effort to further support children throughout the year, Kody will be undergoing graduate studies in School Counseling this fall at UMASS Amherst.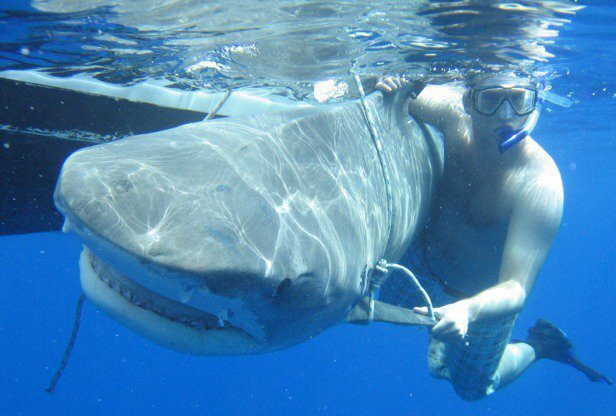 Jack Morrissey – Unit Leader
John "Jack" Morrissey grew up in rural Massachusetts in the small sea side town of Gray Gables/ Bourne. While attending high school at Tabor Academy, he participated in a research trip to the USVI and BVI that sparked his love for the sea. This trip turned his love for Marine Science and the Ocean into more than just an enjoyable pastime – it became a passion. Jack's trip to the Virgin Islands inspired him to attend Eckerd College where he made a number of life-long friendships, joined the rugby team and became a team leader, and also graduated with a Bachelors of Science in Marine Science and a minor in Chemistry. Since graduating Eckerd, he participated in an internship in Washington state – a place that showed him true happiness. He now works in Largo, Florida but has plans to attend Washington State to earn his Masters' and get back into science. He firmly believes that no one should ever stop learning, and he is excited to get back into doing what he loves.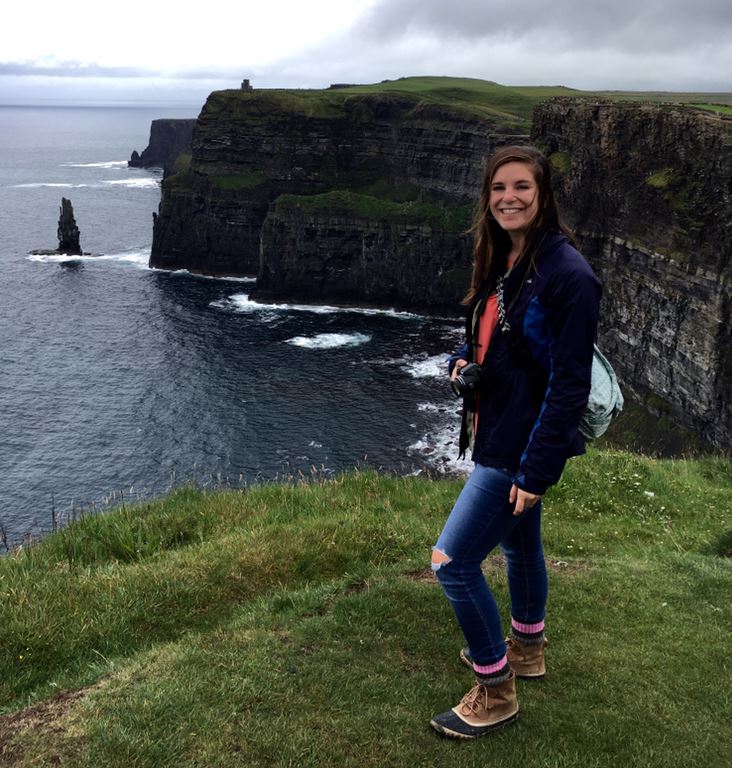 Blair Fine – Unit Leader
Blair was born and raised in Lawrenceville, Georgia just outside of Atlanta. Family vacations were spent at the beach where she would spend the majority of her time in the ocean exploring. In high school, an oceanography class made her realize how passionate she was for the ocean and its organisms. In college, she studied in the Galapagos Islands and the Amazon Rainforest. There she was able to swim with sea turtles, sharks, and an abundance of marine life. She was also able to participate in a marine science educational outreach class and taught students about marine organisms.
After obtaining a B.S. in Biology from the University of Georgia, Blair knew two things she had a heart for: the ocean and working with students. So, through the Woodrow Wilson Fellowship she pursued a MAT in Secondary Education in Biology. She is currently a secondary life science teacher in Savannah, Georgia, where she is able to help students fall in love with science like she did. When she is not teaching, she is traveling or playing soccer. She is eager to join the Sea Turtle Camp staff to inspire students to grow their passions for marine life in a hands on atmosphere.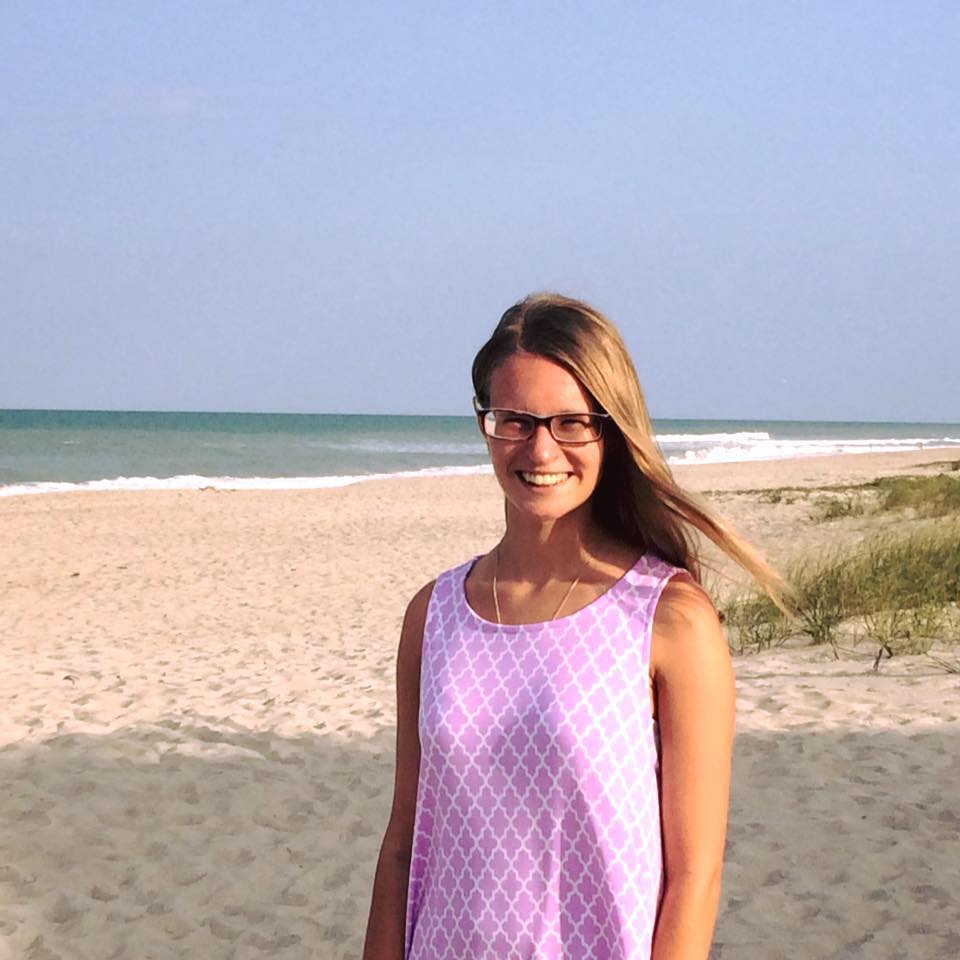 Juliet Gressle – Marine Educator
Juliet was born and raised in Connecticut and has always had a passion for the sea. After swimming with dolphins when she was twelve, she was determined to become a marine biologist.  She left the cold New England winters for the Florida sunshine, and she will be completing her B.S. in Marine Biology from Florida Institute of Technology in May.  She volunteered at several aquariums during her high school and college summers, completed a field course in the Galapagos Islands last summer, and has been a nanny for the past 8 years.  In her free time she enjoys spending time at the beach, snorkeling, trying any water-related activity, and educating others on the importance of marine conservation. Juliet can't wait to combine her passions for working with youth and marine conservation to help inspire future marine biologists at Sea Turtle Camp this summer!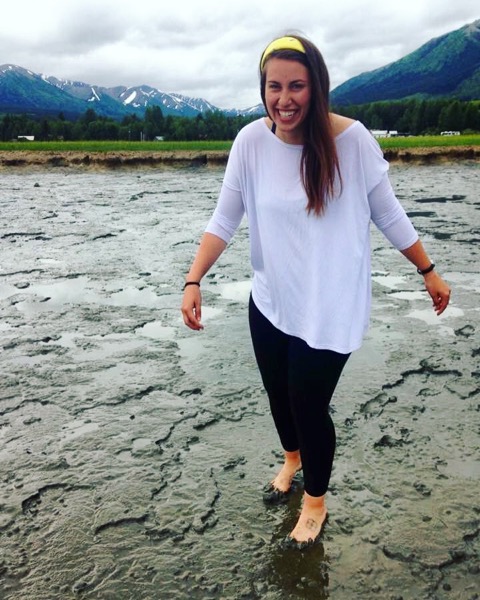 Laura Woodlee – Marine Educator
Laura grew up in Greenville, South Carolina, where she loved exploring the world around her. Her interests in the sciences and biology led her to pursue a degree in Environmental Science at the University of South Carolina. While there, she was able to spend summers working with children and the outdoors. Most importantly, she spent a summer working as a sea turtle nest monitor on the coast of South Carolina where she officially became a "crazy turtle lady" and fell in love with the ocean. With these experiences and a study abroad semester spent exploring Costa Rica, Laura decided to continue to follow the spirit of adventure and enter the field of environmental education. Post graduation, she headed to Alaska to work as an educator, where she was able to hike to glaciers, camp at Denali, and ride in float planes. Laura has spent the past year teaching in coastal Georgia, where she has greatly enjoyed beachcombing, handling reptiles, and soaking up the sunshine. Laura is excited to spend this summer teaching on Topsail Island, working once again with her favorite animal – sea turtles!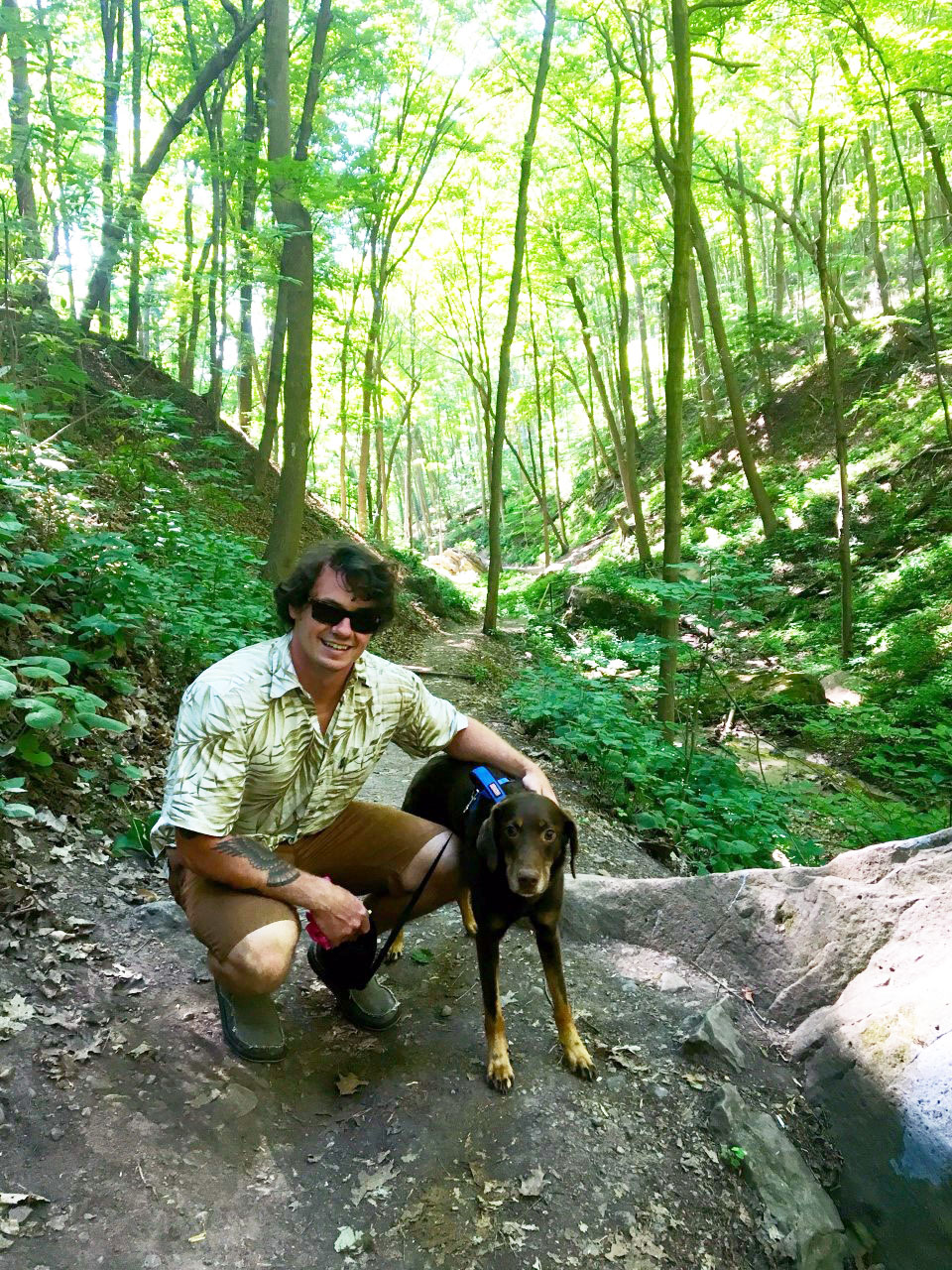 Caleb Fallon, Unit Leader – SCUBA
Caleb grew up in Lake Orion, Michigan and spent the summers swimming in the fresh water lakes and winters playing hockey on them. He joined the Air Force after high school and served as a member of their Combat Control Team (one of three Special Ops divisions of the United States Armed Services) for five years. It was during his combat dive course in 2011 that Caleb unlocked a new admiration for marine life and SCUBA. With over 50 dives under his belt, Caleb is now a Master Diver. After separating from the military, Caleb moved to Wilmington to be closer to the ocean and he is currently a student at the University of North Carolina at Wilmington. When he's not diving, he enjoys other water sports including wake boarding, snorkeling, swimming, and hanging out with his dog. Being able to combine his love of the water with his desire to hang out with sea turtles and make a positive impact on the environment is what he's looking forward to most this summer. Caleb is excited to meet all of the campers and help them experience the best summer of their lives!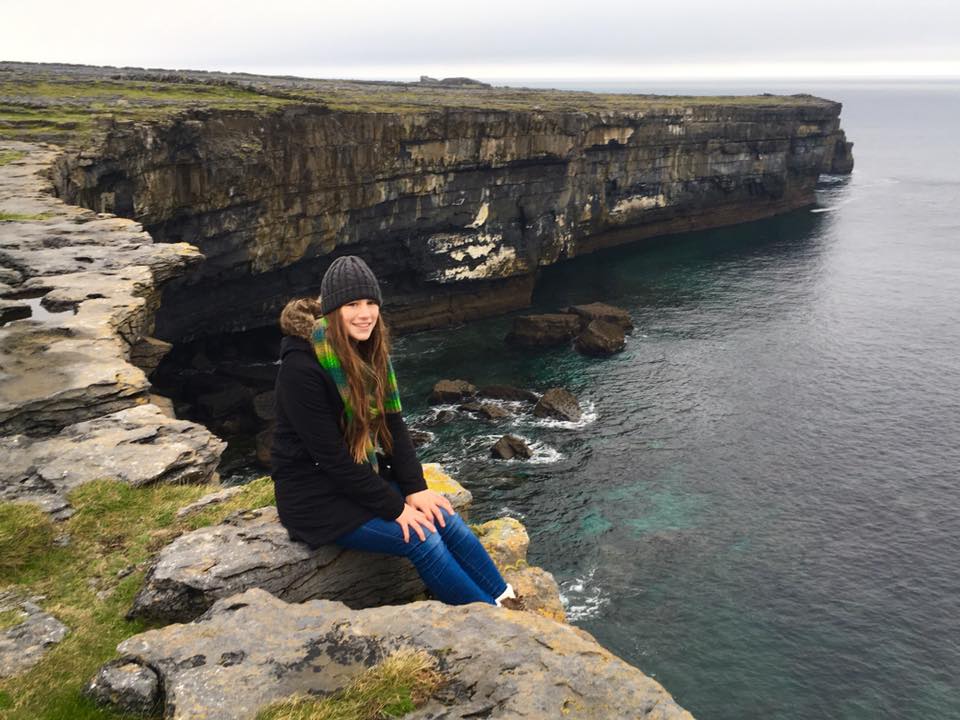 Johanna Engels, Marine Educator – SCUBA
Johanna was born in the Netherlands and raised in Germany. One of her biggest dreams since childhood was to discover the oceans, and she was always very excited to become a qualified SCUBA diver. While traveling around the world, Johanna discovered the amazing beauty beneath the oceans and learned first-hand the importance of protecting it. Marine eco-systems, especially in the developing world, are often not well-preserved. That encouraged her to study environmental engineering and she will soon graduate from the University of South-East Finland. After her undergraduate degree is complete, she intends to pursue a master's degree in marine science.
Johanna is excited to share her knowledge and passion at Sea Turtle Camp with our young campers. She has been a member of a SCUBA diving club for five years, where she supports children and young teens with their SCUBA education and other water sports recreation. When she is not enjoying watersports, she likes to spend her time abroad, hiking in national parks.
Her favorite diving spot? -Karimunjawa island!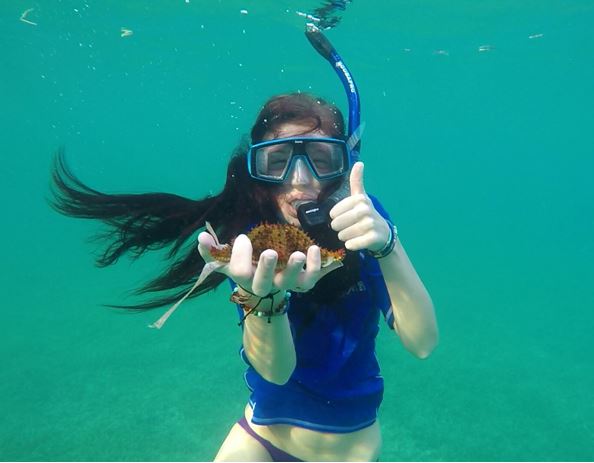 Abby Proulx, Counselor – SCUBA
Growing up, Abby spent much of her time around Minnesota's many lakes.  Her first interaction with salt water was at Sea Life inside the Mall of America. Although lake life had plenty to offer, the real excitement, Abby realized, was in the exotic oceanic creatures. From then on, she was hooked. With this love for the natural world, she decided to attend the University of Minnesota Twin Cities to pursue a bachelor of science in Environmental Science. During the school year, she keeps busy as an officer for the University's Outdoor Club and Marine Biology Club. In these positions, she has been able to help get students outside and get land-locked Midwesterners involved with marine life.
Eager to get more experience in the water, she picked up a summer job as a canoe guide along the Mississippi River and in the Boundary Waters Canoe Area. Last summer she was lucky to both plan and guide a SCUBA trip to Key Largo to allow a handful of University of Minnesota's students the chance to dive beneath the surface of the Atlantic and explore the sea. Outside of school and work, Abby can always be found in search of her next adventure hiking or backpacking off in the mountains.
Abby currently has one year left at the University of Minnesota and is in the process of applying to graduate school to further her education in the natural sciences. She is ecstatic to share her passion for the natural world with campers and is looking forward to help inspire the next generation of marine stewards!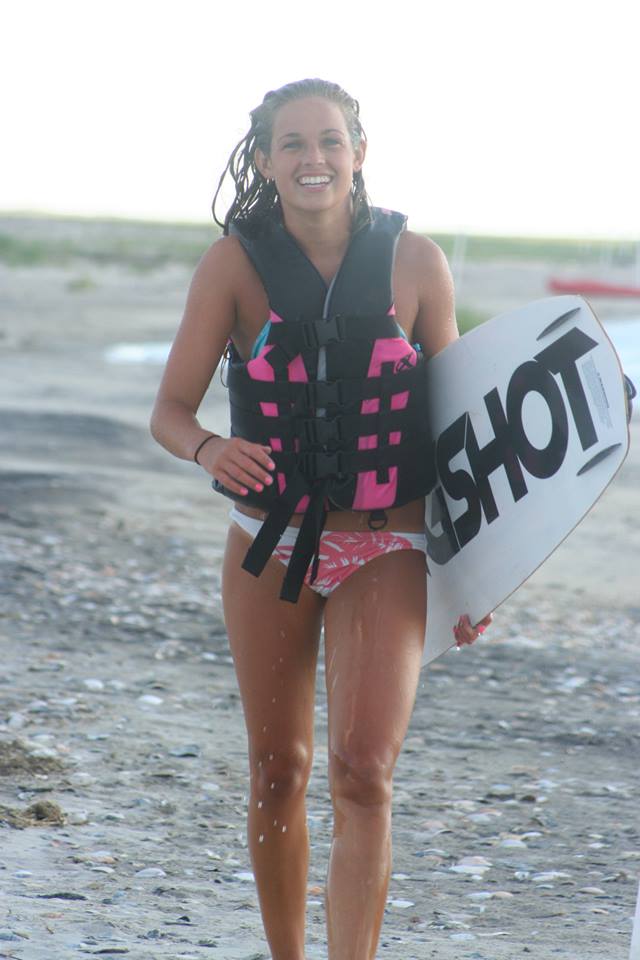 Madison Bloxom, Unit Leader – Carolina Ocean Odyssey
Madison was born and raised on the Eastern Shore of Virginia. She has been involved with watersports her entire life. Surfing, wakeboarding, and tubing are a few of her favorites and she is currently learning how to kiteboard. Madison's passion for being on the water led her to working on the water, helping raise oysters with her father. After a few years of the aquaculture business, Madison decided to obtain her Captain's License and became a boat captain providing tours around Chincoteague Island.
Madison recently graduated from Christopher Newport University with her Masters in Elementary Education. During her undergraduate years at CNU, she was a member of the Track and Field team, as well as the basketball team. Her passion for kids, sports, and the ocean led her to Sea Turtle Camp. Other favorite hobbies include watching sunrises, playing volleyball, and playing with her pup, Jax. Madison is stoked to share her passions this summer.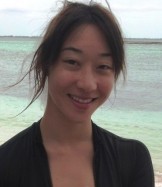 Katerina Zapfe, Trip Leader – Hawaii
Sea Turtle Camp welcomes back Katerina for her second summer as a counselor with us! Katerina is a born naturalist with a degree in Marine Science and minor in Plant Biology from NC State University. Her love for the natural world started early while growing up in the variable Minnesota climate. Numerous family trips to the Boundary Waters Canoe Area Wilderness yielded valuable lessons in planning, perseverance, and coexisting with nature. Soon after, snorkeling around Grand Cayman introduced her to the wonderful world of life below the waves. She was hooked and went on to fit study abroad trips to Costa Rica and the Bahamas into her undergraduate career. Experience with marine species at the Maritime Aquarium further emphasized the importance of marine science education and conservation. In her free time she enjoys combining her love for biology and fine art in the form of detailed biological illustrations, SCUBA diving and caring for her tropical pets. Katerina aspires to attend graduate school for marine science next fall and inspire others to develop their own passion for marine life through Sea Turtle Camp.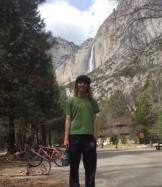 Austen Anderson, Counselor – Hawaii
Austen grew up in Deer Park, TX. Growing up in the city he began to really appreciate nature and it grew greater each year. He escaped the big city life by taking spontaneous trips down the gulf coast of Texas chasing waves and exploring coastal habitats. By discovering different marine habitats and environments he developed a love for marine biology. He then pursued this field of work academically and as a career by attending Texas A&M University at Galveston. There he earned a BA in Marine Biology along with this degree he became experienced in marine ecology, coastal ornithology, and wildlife conservation. His goal while working this summer as a Marine Educator for the Sea Turtle Camp is to give back to the youth, to inspire campers to follow their dreams, to enjoy the small things and to connect with wildlife by applying scientific methods. We are excited to have Austen back with us again this summer!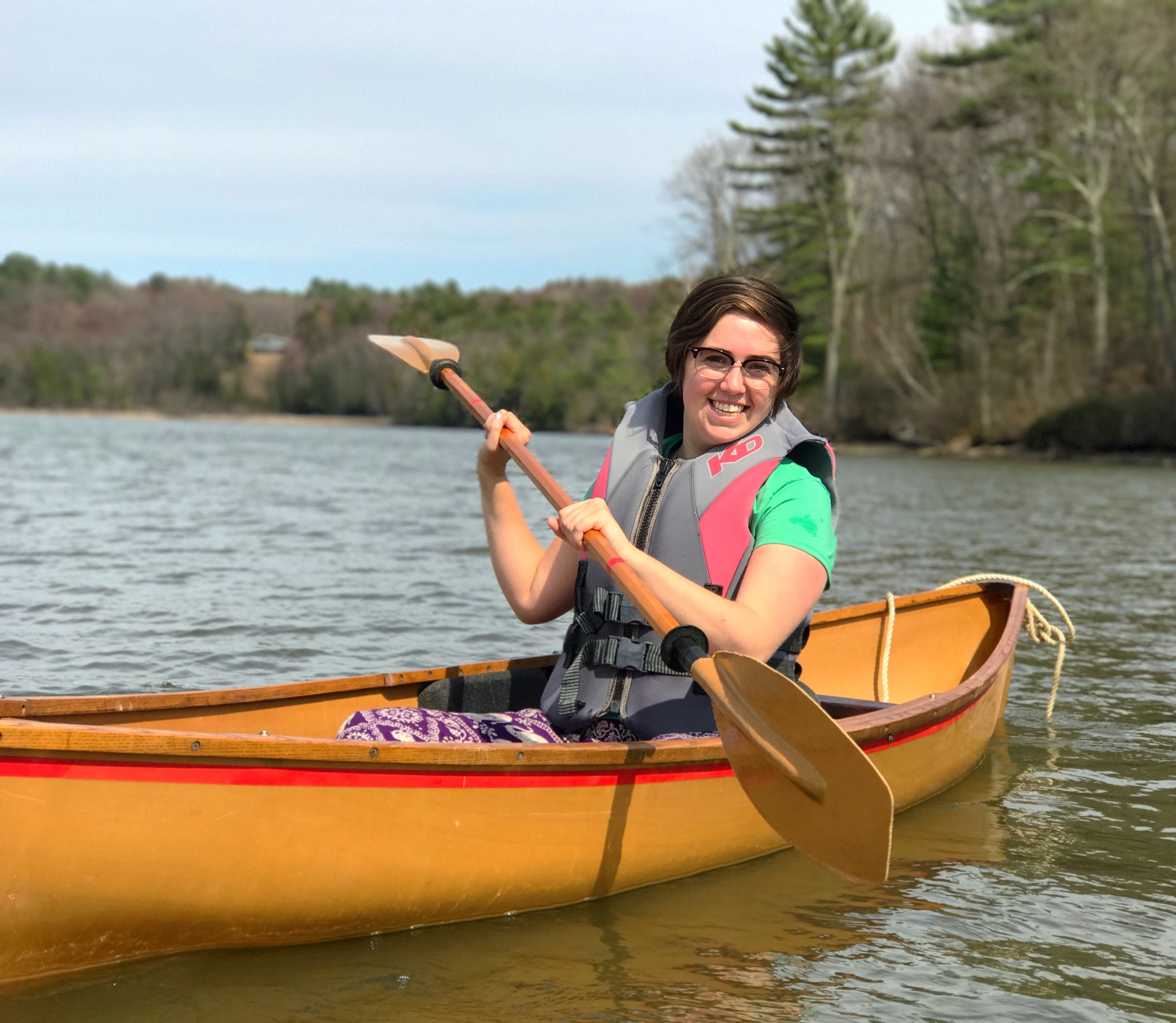 Chandler Atkinson, Trip Leader – Costa Rica
Chandler grew up in Western Massachusetts where she initially learned to love the forest and all its creatures. In High School, her passion for ocean conservation led her to start the Shark Conservation Education Project which gave presentations to classrooms and community groups about shark conservation and preserving the oceans. She also worked on the NaGisa Census of Marine Life while interning at the Marine Environmental Research Institute. While in college at Oberlin, Chandler taught first and second graders about the environment with Eastwood Outdoor Classroom, and took on the position of Education Coordinator for the Oberlin Student Cooperative Association. Currently, Chandler lives in New York City and works at a non-profit that seeks to ensure an Equal Say and an Equal Chance for all people.
Summer camp is Chandler's life-long love. She was a Trip Leader for Camp Dogwood Summer Academy in 2014. Last year, Chandler was able to lead the Sea Turtle Camp Costa Rica trip and combine her two passions – marine biology & environmental education. We are super stoked that Chandler is leading our Costa Rica program again this year!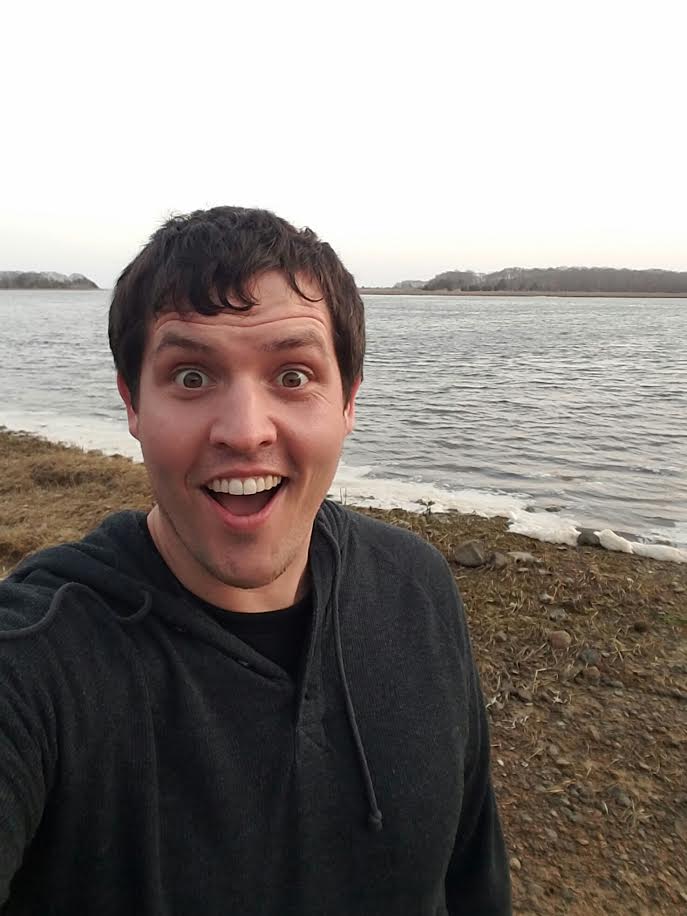 Alan Austin, Counselor- Costa Rica
Growing up in Greenville, Indiana, Alan's passion and appreciation for nature came from understanding how the physical environment influences animal movement.  Prior to graduate school, some of his favorite things to do were looking for salamanders, doing frog call surveys, reptile and invertebrate identification, and learning about the world's oceans.  The moment he was hooked on oceanography happened when one of his biggest heroes taught him about the concept of thermohaline circulation (it's intense! Like camping!).
Following his undergraduate career, he moved to Massachusetts to pursue his Master's degree in marine science and was also afforded the opportunity to be an education intern at the Lloyd Center for the Environment during the Summer of 2015.  His graduate research is focused on the water mass over the continental shelf throughout eastern Canada and the northeastern U.S.  When Alan is not working, he loves kayaking, improvisational theater, and desserts of any kind.
As assistant director of Sea Turtle Camp a few years ago, STC is a program that has been dear to his heart.  Teaching while in adventure mode is his favorite form of education and he hopes you'll love it too!