Sea Turtle Camp Educators
The Sea Turtle Camp team is comprised of expert Marine Science educators and an administrative staff who bring with them professional experience, in-depth knowledge and a broad range of skill sets. Sea Turtle Camp counselors are passionate about marine biology and the study of coastal ecosystems, and they are excited to share this passion with curious campers who have also discovered the importance and wonder of this field.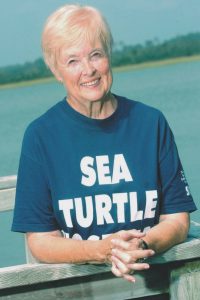 Employment at Sea Turtle Camp is extremely competitive. We examine hundreds of applications before selecting members of our elite team. All applicants must go through our intense three-part interview process and comprehensive background check. We take only the top candidates and are extremely proud to provide one of the greatest employment opportunities available among summer camps. Upon hiring, all counselors must attend our mandatory staff orientation prior to the start of each season. Required qualifications include American Red Cross certification in Lifeguarding, CPR and First Aid.
Our founder, Jen Civelli, plays a fundamental role in the hiring and training of each team member. Jen has worked as a chemistry instructor at Cape Fear Community College and UNC-Wilmington and has spent many years working with Jean Beasley at the Sea Turtle Hospital. She and her family continue to play a huge role in raising awareness and funds for this amazing organization.
Our mission statement of empowering youth to become independent, proactive stewards of the environment is deeply shared by our team. We are conscious of the fact that without the ocean there is no life on earth. We have dedicated our lives to educating campers about environmental conservation, living a lifestyle that is harmonious with this purpose, and exploring new ways of sharing our mission.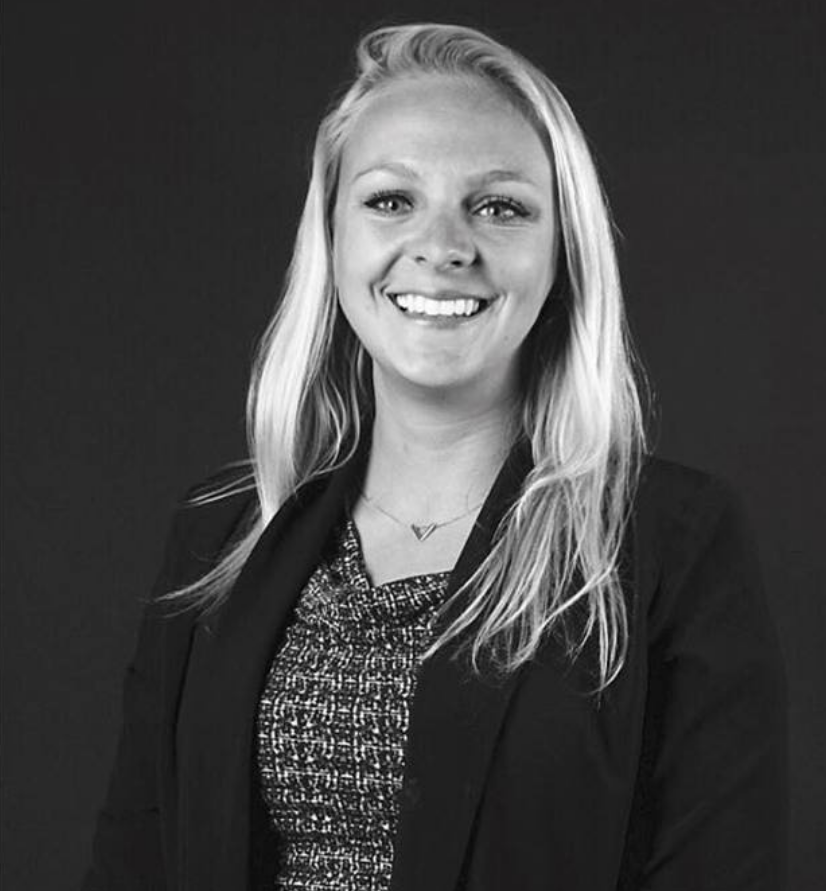 Blair Brannon, Program Coordinator
Blair is from Cornelius, a small town just north of Charlotte, NC. Her parents were avid scuba divers and got her involved when she was just 15 and has been scuba diving all around the world! Soon after her introduction to diving, Blair's interest in the ocean and marine life grew into her passion, which developed into her career. She studied Environmental Science with a minor in Spanish at the University of North Carolina Wilmington (UNCW) while volunteering at the NC Fort Fisher Aquarium, and graduated in 2015. Each winter, she spent time in Costa Rica with sea turtle nest excavations and releasing hatchlings, gaining hands on experience. During an internship with the NC Coastal Federation in Wrightsville Beach, Blair found her calling for environmental education and sharing her passion with others. Loving Wilmington so much, she decided to continue her studies and received a Master of Science in Environmental Science, concentrating in Coastal Management.
Following her graduation in 2017, Blair began her journey with our Surf Camp division becoming Unit Leader for the Guppy and Grom programs during the summer, earning 2017 Counselor of the Year.  After that summer season, she worked for UNCW Youth Programs, traveling to schools all around coastal NC teaching classes hands-on marine science lessons.
In her free time Blair can be found traveling, playing soccer or volleyball, spending time at the beach, going to trivia nights, scuba diving, or holding up her ping pong champion status in the office.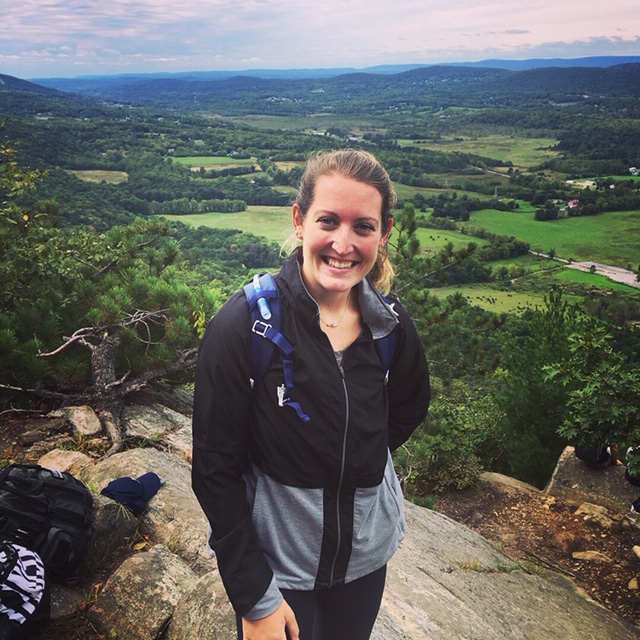 Kasey Schollenberger, Travel Program Coordinator
Kasey was born and raised in Toms River, New Jersey. Growing up on the Jersey Shore, she was able to visit the beach year round and develop a true connection to the ocean and all of the related wildlife and ecosystems. At a very young age, she knew that she wanted to spend her life developing her passion for the ocean and marine life.
In 2008, Kasey moved to North Carolina to pursue a Bachelor's degree in Marine Biology from the University of North Carolina Wilmington (UNCW). While completing her degree, she volunteered and interned at the NC Aquarium at Fort Fisher. Soon after graduating, Kasey interned at the University of Georgia's Marine Extension Service and Aquarium as an environmental educator. This is where her passion for environmental education flourished. Following that internship, Kasey decided to further her education and returned to UNCW to pursue a Master's of Science degree in Environmental Science and Coastal Management. Kasey has a wide variety of education experience in the fields of marine and environmental science, which have all deepened her love for public outreach and all things related to the marine environment.
When Kasey isn't teaching about the ocean, she can be found at the beach reading a book, hiking, kayaking, or doing just about anything outdoors! She is very excited to have found her way back to Wilmington and loves that she gets to spend winters in North Carolina instead of freezing in New Jersey!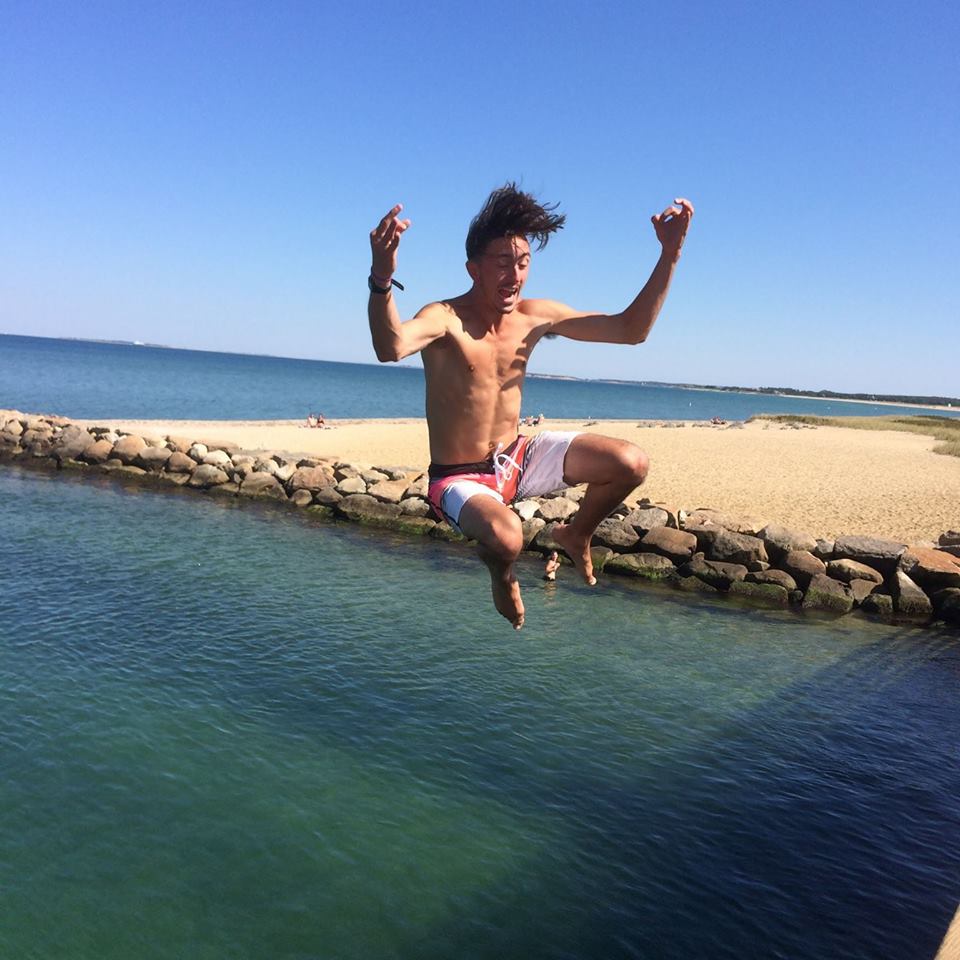 Kody Crawford, Camp Director
Kody is from the south shore of Massachusetts. By far, his favorite part of the year is summer. He spent his early summer seasons walking to the local beach with his friends. The only time not spent in the salty cold northern Atlantic was swapped for his fresh water escapades at his beloved childhood summer camp.
Kody considers himself a jack of all trades when it comes to hobbies and interests. He is a master level martial artist, a certified culinary artist, an avid adventure outdoorsman and former guide, (a previous) all scholastic runner, a novice breakdancer, and a decent volleyball player.
But one passion trumps all others – Kody's passion for camps and youth development. Kody has held numerous roles at different camps. From junior counselor, to outdoor educator, to unit leader, and all the way to full time director, Kody has spent many years embodying the spirit of camp in the pursuit of helping youth find their way. It is for that reason Kody graduated from the honors program at Ithaca College with a degree in Recreation Management. In effort to further support children throughout the year, Kody will be undergoing graduate studies in School Counseling this fall at UMASS Amherst.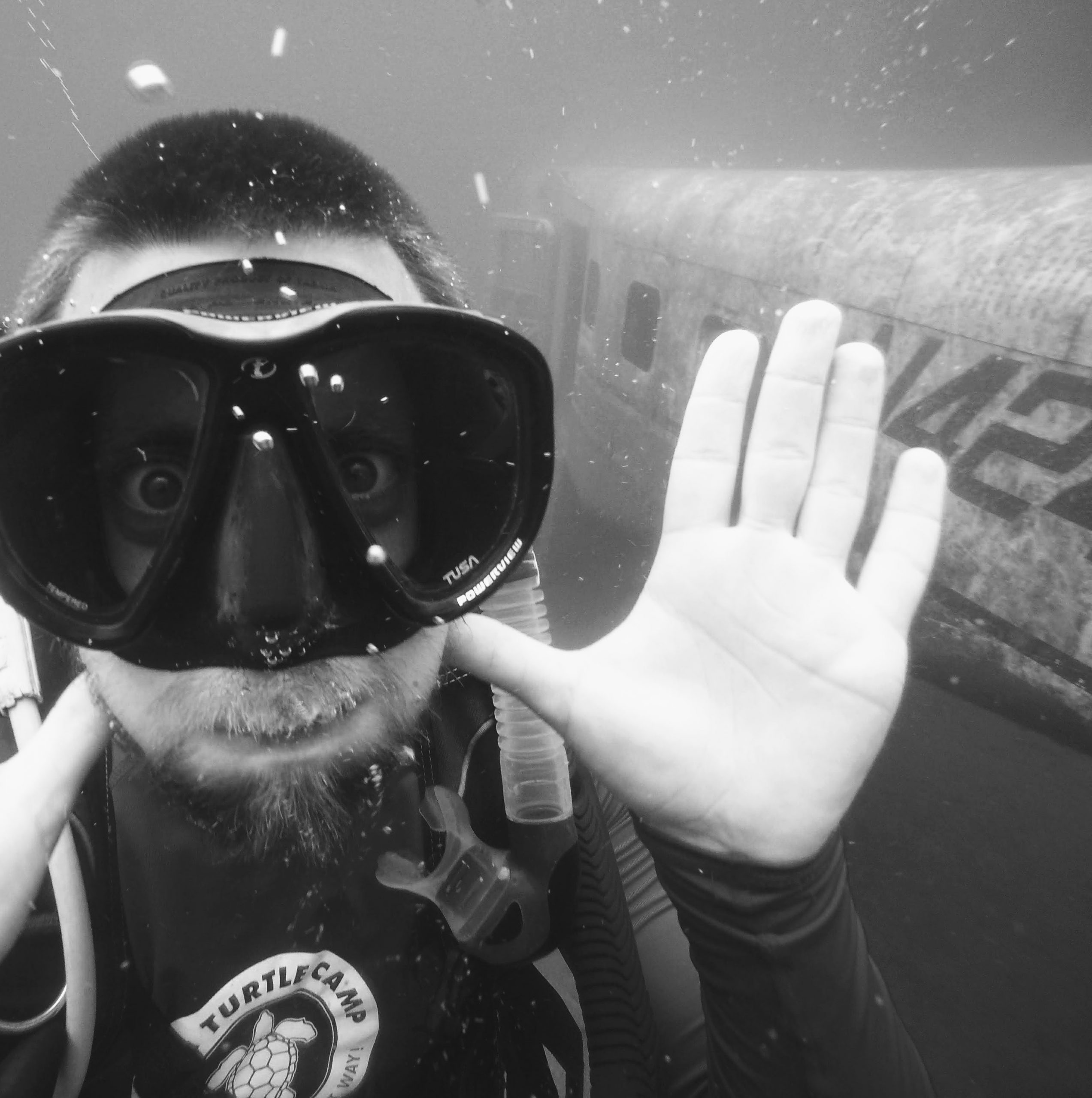 Ryan Tucker – Unit Leader (SCUBA)
Ryan's passion for the ocean and conservation began at an early age. His family enjoyed traveling to many of the country's national parks and protected lands. Growing up in California, Ryan was never too far from the outdoors. With the Sierra Nevadas to the East and the Pacific Ocean to his West, he was always surrounded by nature. While studying Marine Biology and Kinesiology at Humboldt State University, Ryan found a new passion, swimming with the local flora and fauna of the cool, nutrient-rich waters of the Pacific. When he isn't swimming with fish or stepping from rock to rock in the intertidal, Ryan enjoys hiking, biking, and adventuring in the great outdoors. This is Ryan's third summer at STC and he can't wait to get back into the swing of things. There is so much to see and experience when it comes to the ocean, it is so vast and unexplored… what wonders lie beneath those crashing waves? He hopes you will come join him and find out. Let's blow some bubbles!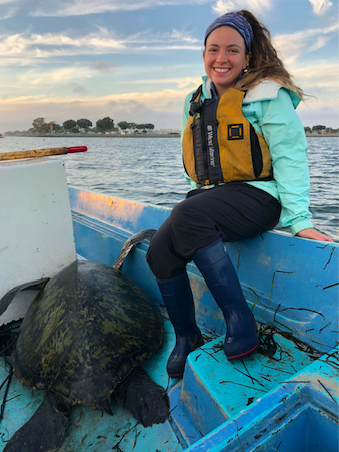 Lily Olmo – Marine Educator (SCUBA)
Lily grew up in central Ohio, but she spent every summer with family on Hatteras Island in North Carolina. This is where her passion for marine science began, and it motivated her to pursue a degree in Environmental Science at the University of North Carolina at Chapel Hill. She spent a semester at UNC's Institute of Marine Sciences in Morehead City, taking classes and conducting independent research on salt marsh ecosystems. Lily has also had numerous positions working with sea turtles around the world, from monitoring nests on remote coasts of Costa Rica to studying sea turtle ecotourism businesses in San Diego.
In her free time, Lily enjoys scuba diving, hiking, kayaking, reading, and practicing mindfulness and meditation. She has backpacked around the world and spent the past year studying abroad in the Galápagos Islands and Sydney, Australia. Lily is very excited to bring her passions back to North Carolina this summer by working at Sea Turtle Camp. She hopes to utilize her experience with hands-on learning as an effective tool for promoting ocean conservation!