Sea Turtle Camp Educators
The Sea Turtle Camp team is comprised of expert Marine Science educators and an administrative staff who bring with them professional experience, in-depth knowledge and a broad range of skill sets. Sea Turtle Camp counselors are passionate about marine biology and the study of coastal ecosystems, and they are excited to share this passion with curious campers who have also discovered the importance and wonder of this field.
Employment at Sea Turtle Camp is extremely competitive. We examine hundreds of applications before selecting members of our elite team. All applicants must go through our intense three-part interview process and comprehensive background check. We take only the top candidates and are extremely proud to provide one of the greatest employment opportunities available among summer camps. Upon hiring, all counselors must attend our mandatory staff orientation prior to the start of each season. Required qualifications include American Red Cross certification in Lifeguarding, CPR and First Aid.
Our founder, Jen Civelli, plays a fundamental role in the hiring and training of each team member. Jen has worked as a chemistry instructor at Cape Fear Community College and UNC-Wilmington and has spent many years working with Jean Beasley at the Sea Turtle Hospital. She and her family continue to play a huge role in raising awareness and funds for this amazing organization.
Our mission statement of empowering youth to become independent, proactive stewards of the environment is deeply shared by our team. We are conscious of the fact that without the ocean there is no life on earth. We have dedicated our lives to educating campers about environmental conservation, living a lifestyle that is harmonious with this purpose, and exploring new ways of sharing our mission.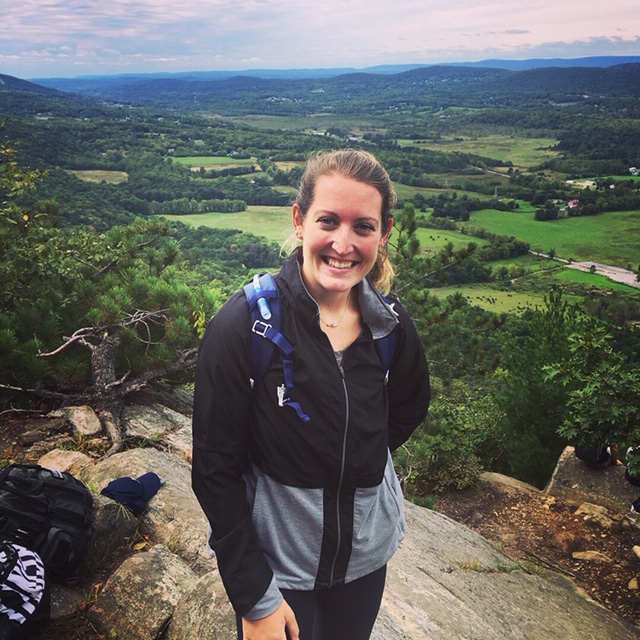 Kasey Schollenberger, Program Director
Kasey was born and raised in Toms River, New Jersey. Growing up on the Jersey Shore, she was able to visit the beach year round and develop a true connection to the ocean and all of the related wildlife and ecosystems. At a very young age, she knew that she wanted to spend her life developing her passion for the ocean and marine life.
In 2008, Kasey moved to North Carolina to pursue a Bachelor's degree in Marine Biology from the University of North Carolina Wilmington (UNCW). While completing her degree, she volunteered and interned at the NC Aquarium at Fort Fisher. Soon after graduating, Kasey interned at the University of Georgia's Marine Extension Service and Aquarium as an environmental educator. This is where her passion for environmental education flourished. Following that internship, Kasey decided to further her education and returned to UNCW to pursue a Master's of Science degree in Environmental Science and Coastal Management. Kasey has a wide variety of education experience in the fields of marine and environmental science, which have all deepened her love for public outreach and all things related to the marine environment.
When Kasey isn't teaching about the ocean, she can be found at the beach reading a book, hiking, kayaking, or doing just about anything outdoors! She is very excited to have found her way back to Wilmington and loves that she gets to spend winters in North Carolina instead of freezing in New Jersey!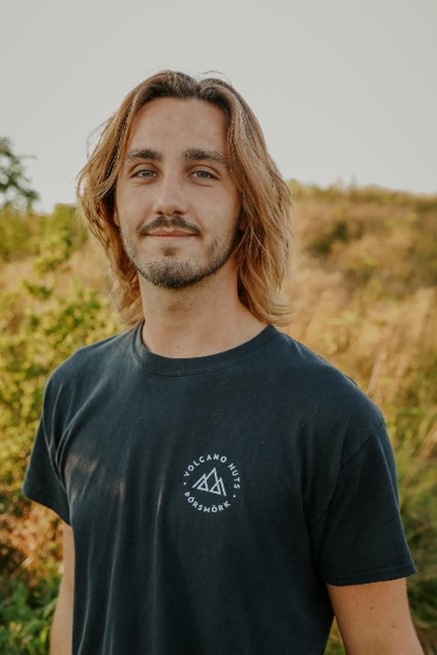 Mead Krówka , Program Coordinator
Born outside Chicago, Illinois, Mead has always been drawn to the water. In 2008, Mead moved with his family to Asheville, NC, where he volunteered at the Pisgah Center for Wildlife Education, sparking his interest in the natural world. This led to Mead becoming PADI Open Water Dive certified in 2014, PADI Rescue Diver certified in 2017, and maintaining continuous American Red Cross Lifeguard certification since 2015.
In 2017, Mead moved to Wilmington to begin his career at UNCW. It was at this time he learned to surf and has been in the water with every given opportunity since. Since then, he has been experimenting with different board shapes and styles, his favorite board being a 6'1 Single Fin Bonzer. During his time at UNCW, Mead was a member of the UNCW SCUBA Club and an intern for the Alliance for Cape Fear Trees. He also completed a directive individual study in 2020, studying the diet of the Greater Northern Galago primates, publishing his research in the American Journal of Biological Anthropology.
 Mead graduated magna cum laude in 2021 with a B.S. in Environmental Science, a B.A. in Anthropology, and a Chemistry minor. Immediately following, he became the Sea Turtle Camp SCUBA Marine Educator, before transitioning to his current position as the WB Surf Camp Program Coordinator. In his free time, Mead is most likely surfing on Wrightsville Beach. He also enjoys shaping surfboard fins, exploring shipwrecks, and enjoying all the natural beauty coastal NC has to offer!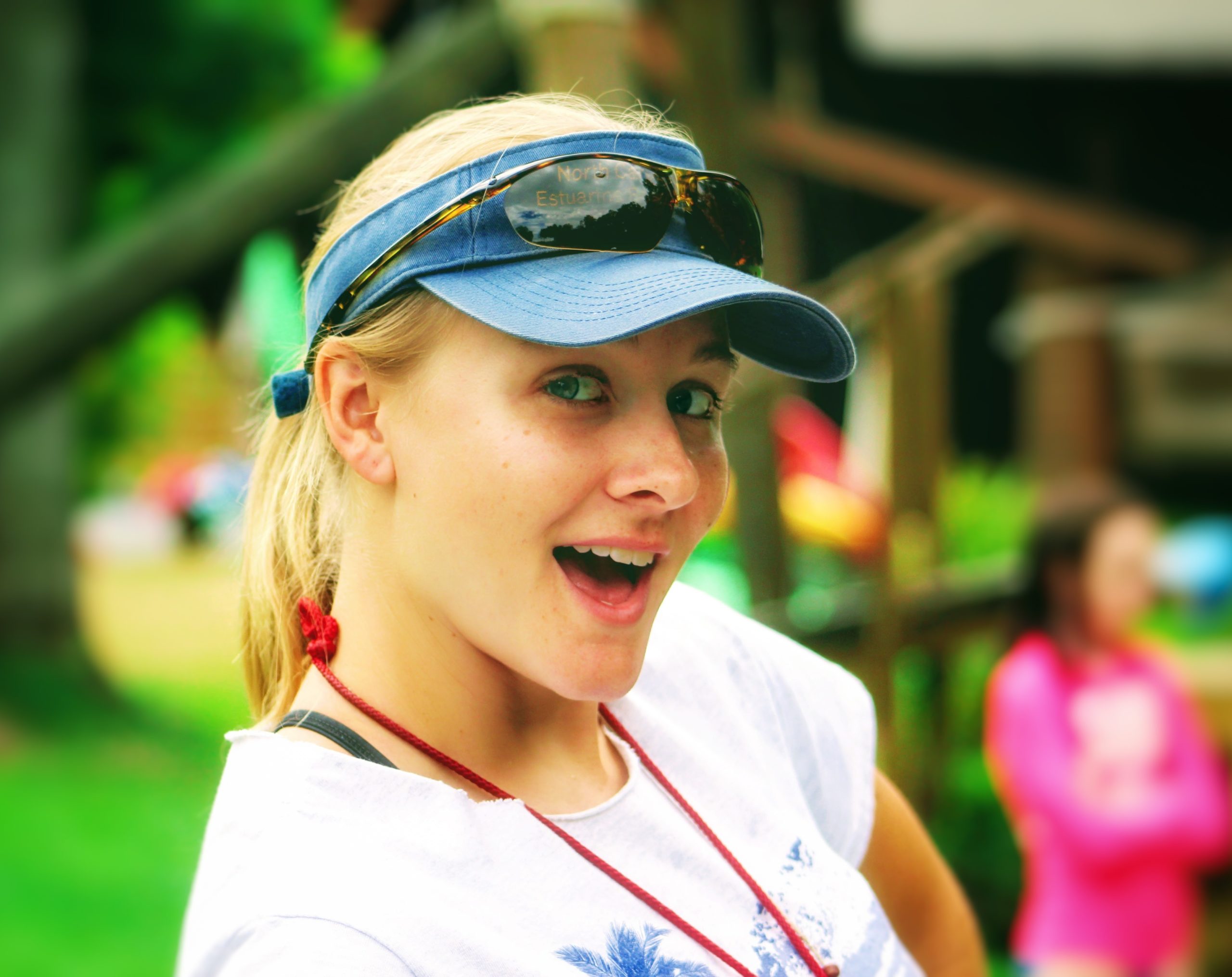 Liz Smith, On-Site Director
Liz grew up going to summer camp and enjoyed it so much she decided to make a career of it! Combining her love of camp with a passion for coastal science led her to get a master's degree in Environmental Education from UNCW. Liz has also worked at the NC Aquarium on Roanoke Island as an educator, UNCW as an adjunct professor, and many, many camps as a naturalist. This is her second year with Surf Camp, but her 28th year at a summer camp. From CIT, to counselor, all the way to director, Liz has worked nearly every position at camp but most enjoys now being able to teach young adults about working with kids, teaching about the environment, and becoming professionals themselves.
Liz originally hails from Illinois and first fell in love with the ocean at the Shedd Aquarium in Chicago. Moving to the ocean was her first priority after high school, and she's lived within 10 miles of the beach ever since. Her favorite coastal activity is kayaking in the Intracoastal Waterway and marshes. When not at camp, Liz spends time fostering retired racing greyhounds, making crafts and sewing, and reading science fiction.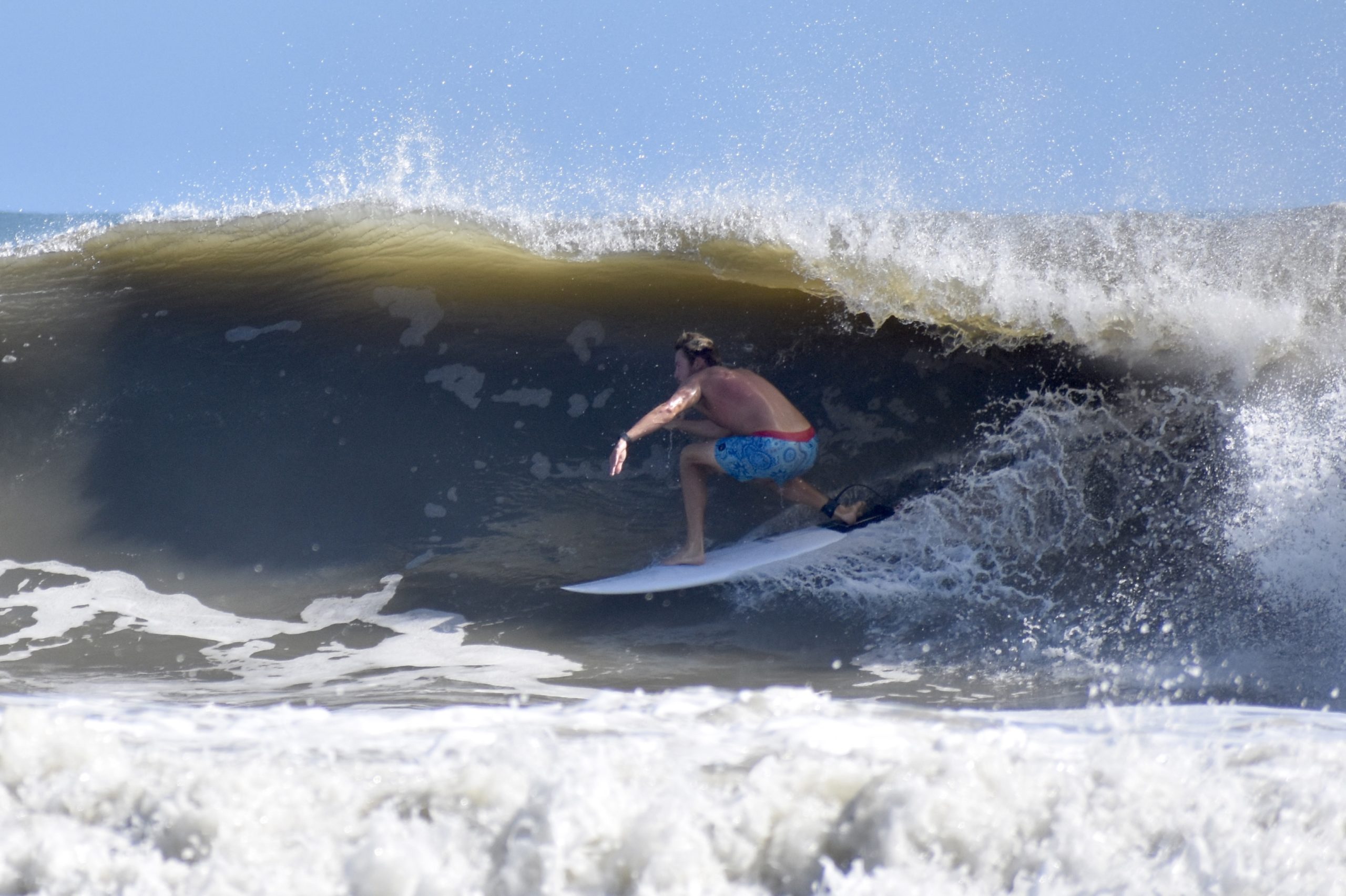 Deaton Wright, Operations Director
Born and raised in North Carolina, Deaton spent most of his childhood on the beach or in the mountains. He attended his freshman year of college at Lenoir-Rhyne University where he was an NCAA Academic and Athletic All-American swimmer. He then transferred to UNCW in 2012 where he began his career with WB Surf Camp. While attending college he worked in many different roles within the company to include teen overnight camps, day camps and international surf coaching. He has a passion to teach, travel and positively influence the lives of others.
Upon graduating from college, Deaton found himself fully immersed in a winter wonderland while working on the mountain in Breckenridge, Colorado. He was thankful for the experience but his love for the ocean led him back to the east coast where he moved to the Outer Banks (OBX) of North Carolina. It is here that he honed in on his skills in staff management, operations, international travel programming and of course the heavy barreling surf that the area has to offer. While living in the OBX he maintained his relationship with Surf Camp and spent time coaching in Tortola and Costa Rica.
After years of experience in the water sports industry, Deaton's aptitude for logistics, operations, concern for conservation and search for more meaning in his career led him back to Surf Camp, where he is the Operations Director. In his free time, you can find him fishing the inland waters of NC, hiking in the Blue Ridge Mountains, searching for barrels and researching his next surf trip.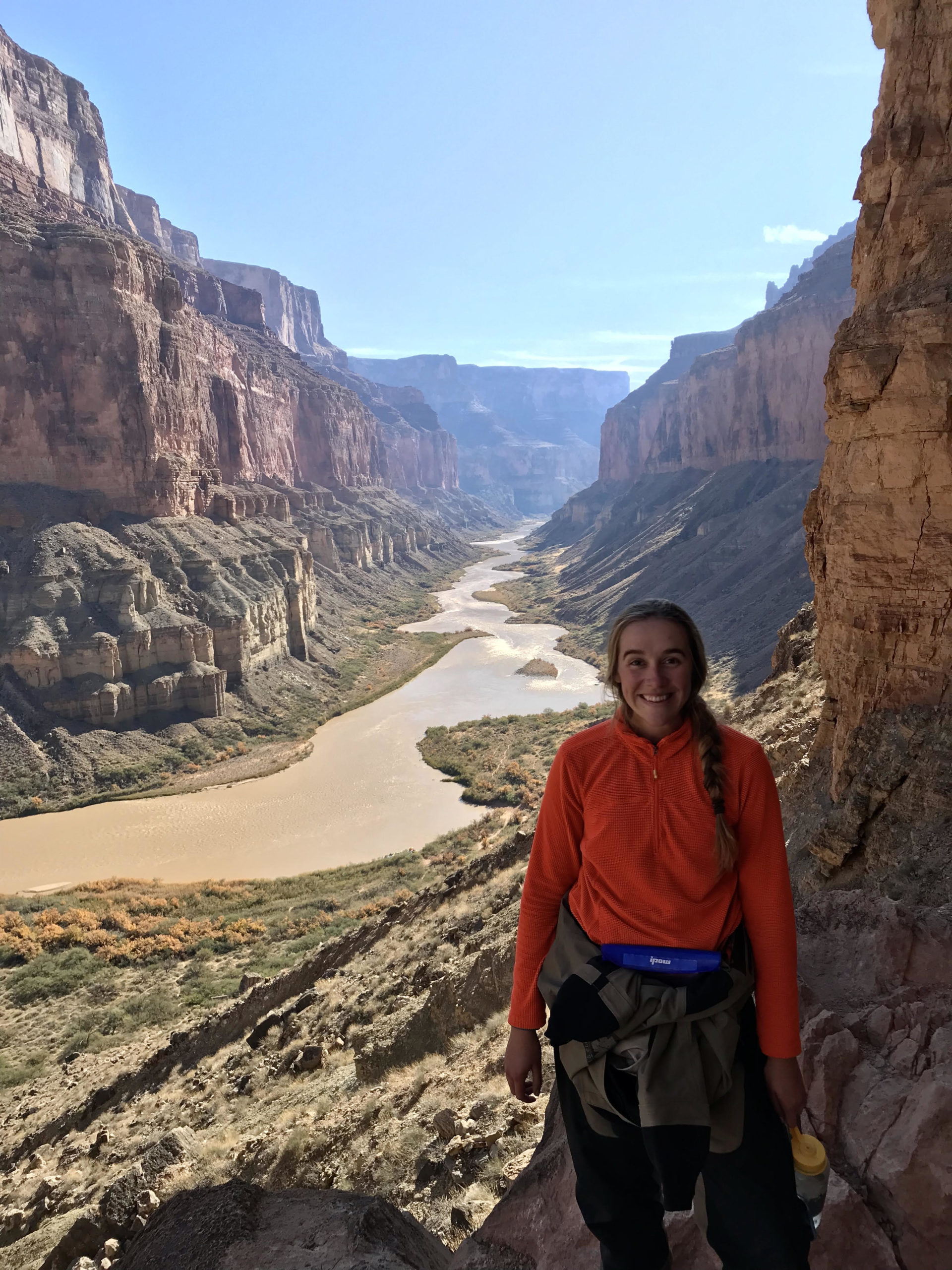 Madeline Hallahan- Unit Leader
Growing up in the Chicago suburbs, Madeline's passion for the outdoors began with summer vacations to the shores of Lake Michigan. She expanded her horizons in 2011 by applying to be a camper at Sea Turtle Camp! It was her first time seeing the ocean, and she hasn't stopped dreaming of it ever since! She made some lifelong friends at camp and was completely inspired to work outdoors.
Madeline graduated from Illinois State University as a Noyce Scholar with a BS degree in Secondary Biology Education in 2019. She conducted research in Costa Rica, worked in a bumble bee lab, played volleyball, and studied barrier island ecology as extracurriculars in college. 
Madeline has experience in being a nature camp counselor, team building, and high ropes course facilitation. Madeline taught high school biology and also led extensive cycling and canoeing trips for Camp Miniwanca in Michigan. She most recently was an Environmental Educator and Coordinator for Science Adventure School in West Virginia.
Her favorite adventure so far has been a 24 day rafting trip in the Grand Canyon. She loves to recreate outdoors by cycling, canoeing, running, and white water rafting. She strives to share her excitement by engaging youth in exploring the natural wonders that surround us every day. This is Madeline's first STC summer as staff, and she is beyond excited to return to her roots!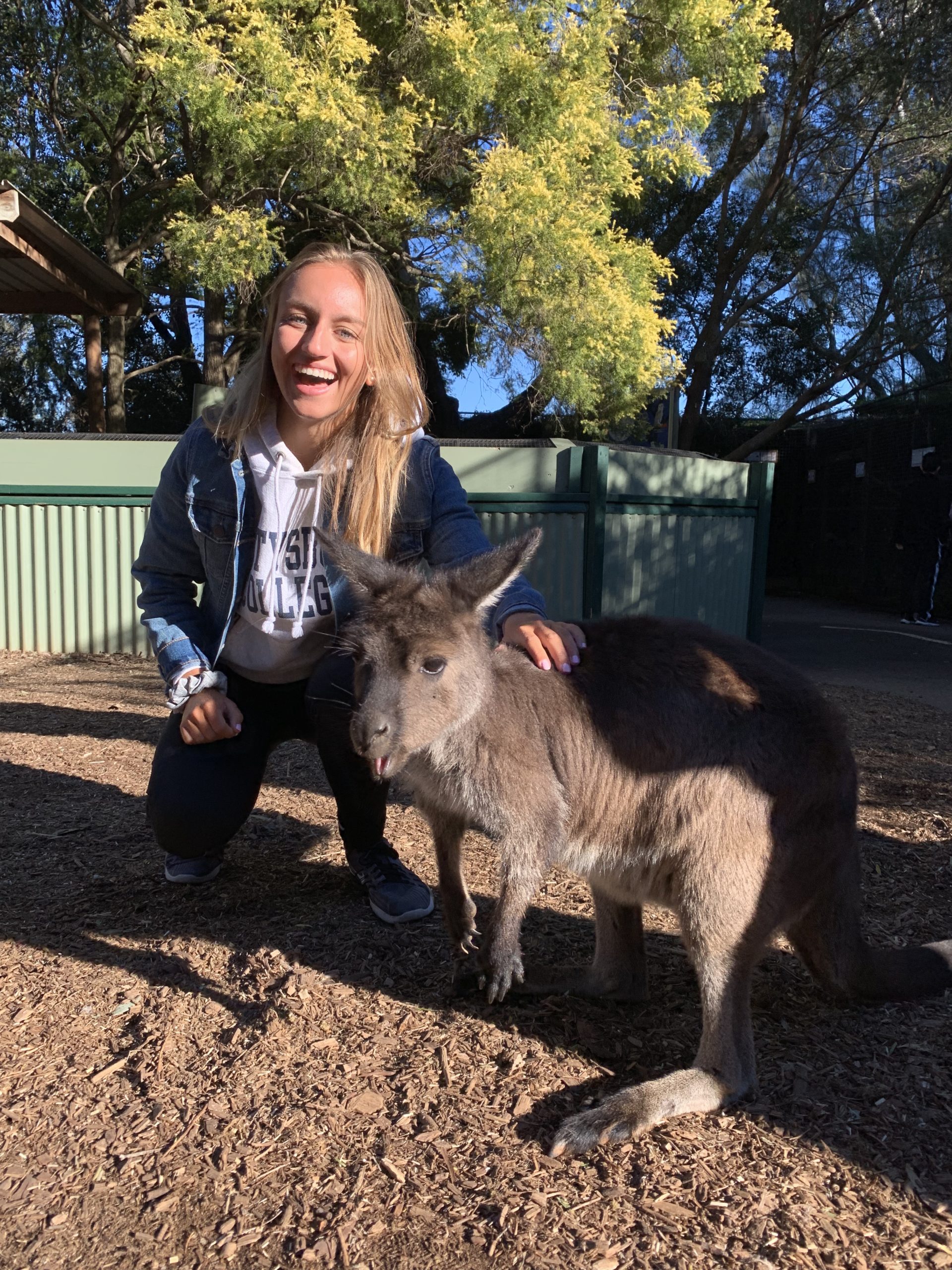 Sara Read- Unit Leader
While growing up in rural south Jersey, Sara from a young age knew she loved the outdoors. Her passion for marine life was sparked by her high school oceanography class and trips to visit her grandparents in Key West, FL. Sara grew up swimming competitively and once she graduated from her team she then took the next step and became an assistant coach.
In May, Sara completed her undergraduate B.S. degree in Biology at Gettysburg College. She was also given the amazing opportunity to study abroad in Australia in 2019, where diving at the Great Barrier Reef solidified her career goals of becoming a marine biologist and she was PADI certified soon after returning. This past summer, Sara was an education intern at the Marine Mammal Stranding Center in Brigantine NJ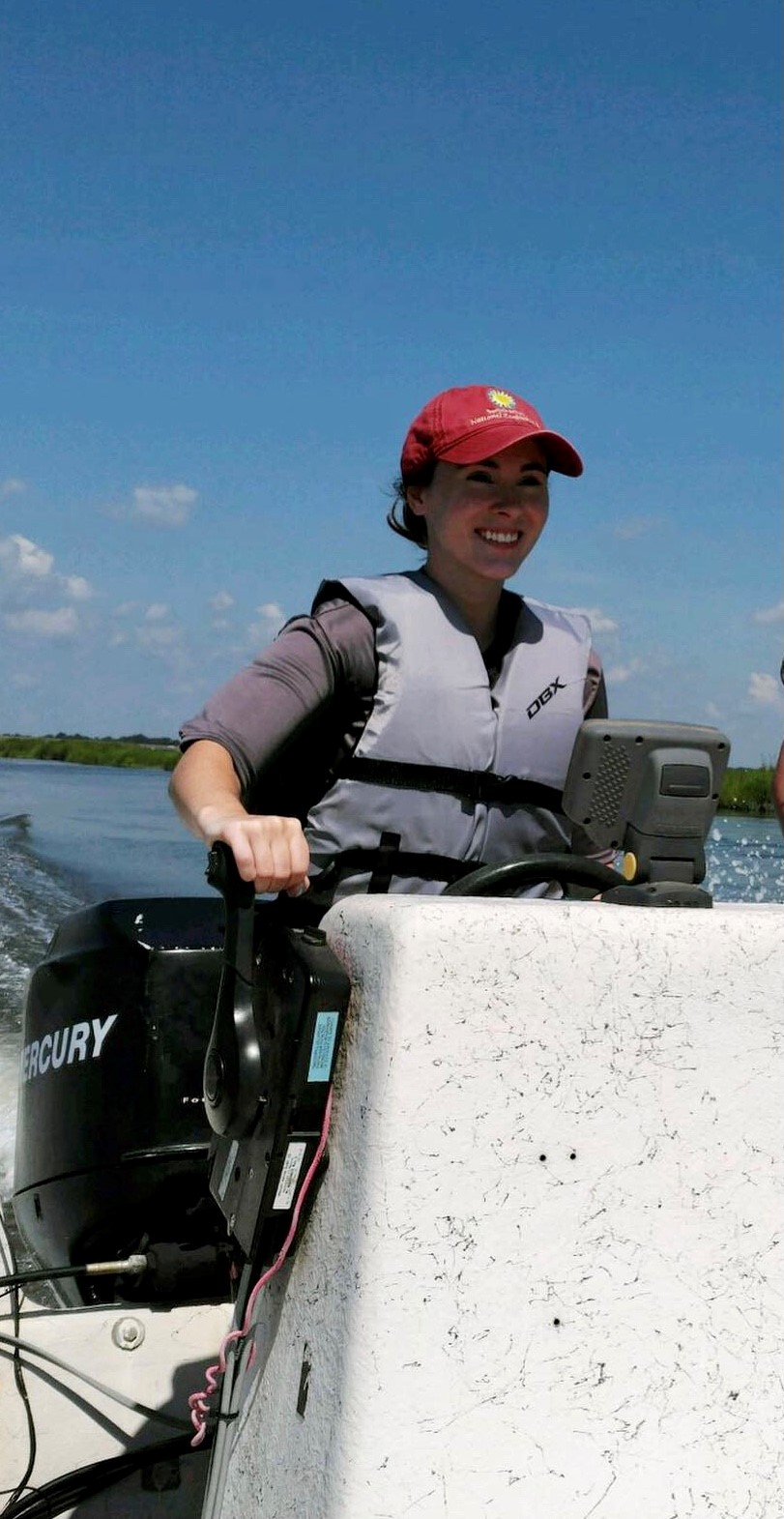 Rachael Faust – Marine Educator
Rachael is from the mountainous western Maryland.  She grew up watching tons of Animal Planet shows, reading Zoobooks magazines, or running around outside.  She originally was very passionate about animals, but later found more interest in the ecology and the interactions shared among the different species.
Rachael decided to enroll in Salisbury University's dual degree program in biology and marine environmental science partnered with University of Maryland Eastern Shore.  While at Salisbury University she volunteered with United Way, Habitat for Humanity, the local Humane Society, and the Maryland Department of Natural Resources Freshwater Fisheries Program.  She spent one year doing microplastic research in oysters from the Delaware Bay and got a chemistry minor.
After graduating, Rachael got a summer internship with Delaware's Department of Natural Resources and Environmental Control doing more microplastic research and salt marsh field work.  Deciding to continue with her education, Rachael moved back home and attended Hood College in western Maryland where she was also a graduate assistant for their Biology department.  She just finished getting her Master's in Environmental Biology as well as a GIS certificate.  She has experience teaching introductory environmental science labs and found teaching to be very rewarding and life changing.  This will be Rachael's first summer at STC and she is very excited to be a part of this team and meet the campers!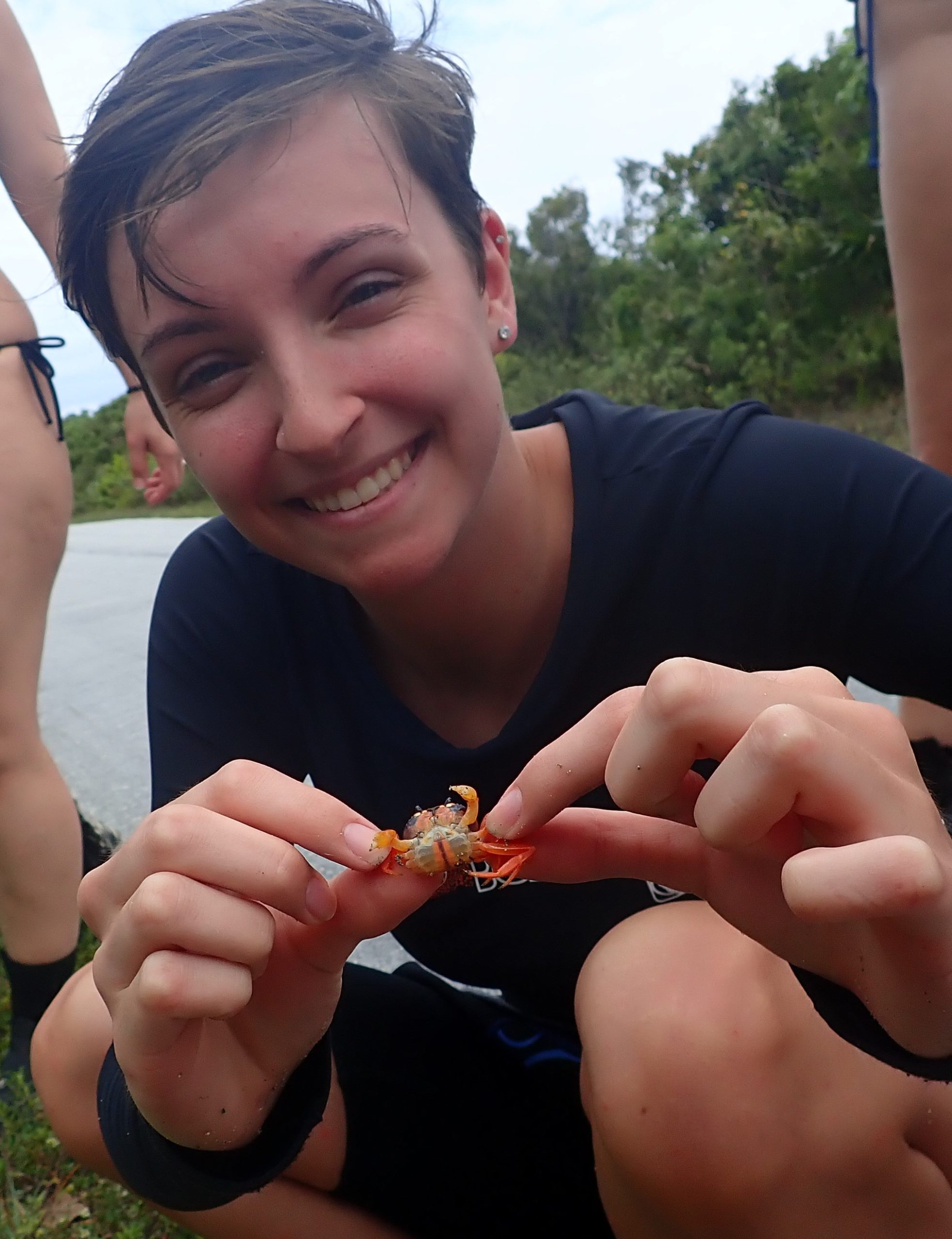 Molly Ripka – Marine Educator
Molly grew up in the small town of Dexter, Michigan, where she found her love for the sea while taking a high school oceanography class.  Since then, she has graduated from Eastern Michigan University with a biology degree and zoology minor and is working at a small retail fish store caring for a variety of aquatic animals.  She now lives in a certifiable zoo (her rented house) and could probably sell tickets if she wanted.
Molly has volunteered with streamside biology programs aimed towards young students and worked at a nature center day camp, which inspired her to teach aquarium biology online to students during the current pandemic.  She has had marine research experience in the Florida Keys, the Bahamas, and two trips to Mexico, working closely with animals such as cuttlefish, corals, apple snails, and fish larvae.  Her specialty is invertebrates, though she has plenty of love for the fish and reptiles in the ocean as well!  Before starting graduate school, Molly decided to take a year off and is excited to spend the summer teaching at Sea Turtle Camp.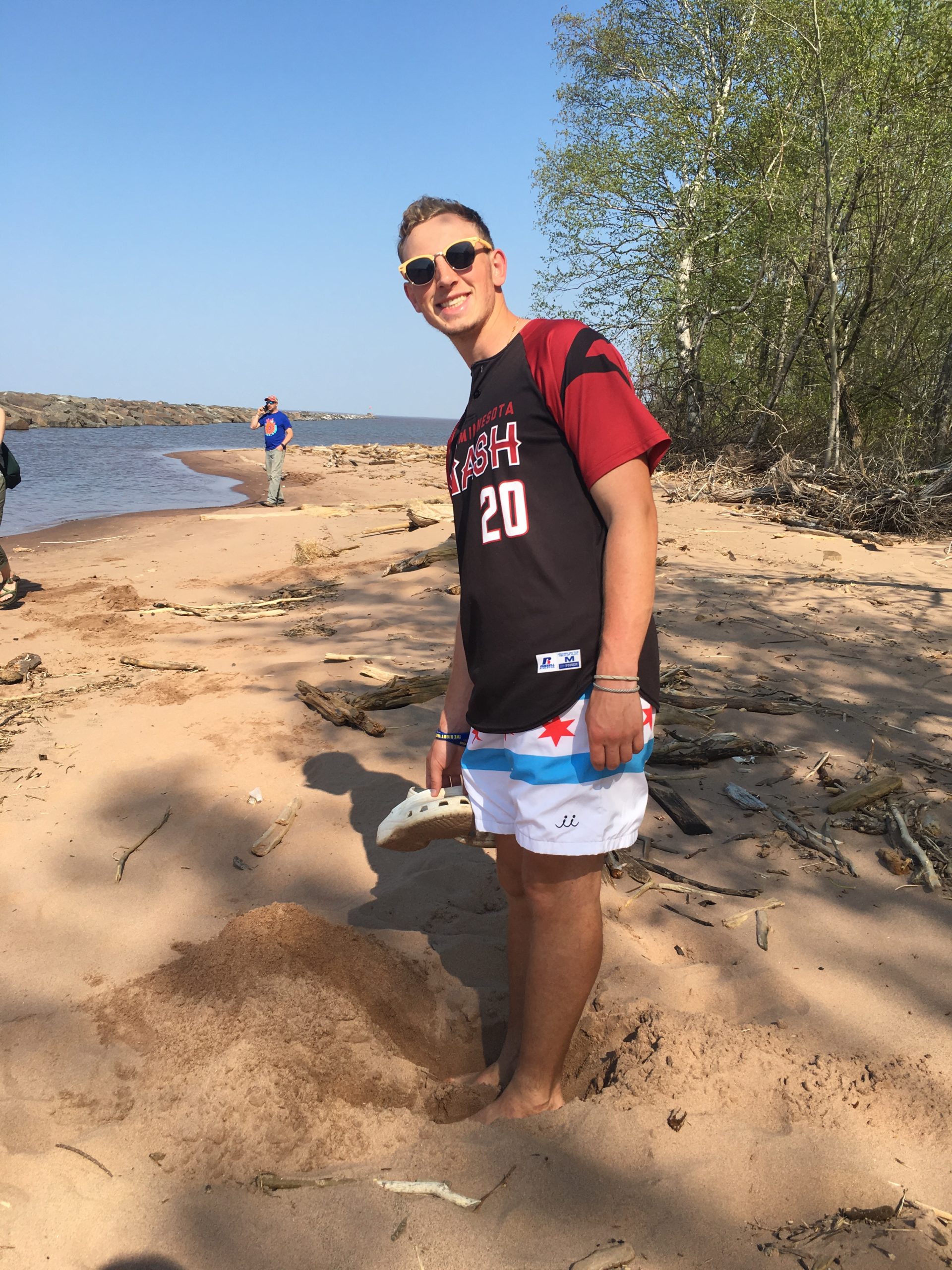 Mitchell Koeckeritz – Camp Counselor
Mitch is from the Land of Ten Thousand Lakes, Minnesota. As a child, Mitch loved being on the lakes. His family devoted large parts of every summer to fishing and doing water sports. From an early age, Mitch has shown a love for the outdoors and lives for adventure. One of his greatest so far was leading his family on a 30-mile canoe trip through the Boundary Waters in northern Minnesota.
Mitch is currently going to the University of Wisconsin-Stout to pursue a degree in Biology. He first discovered his love of science in a high school anatomy class and followed his interests to North Park University where he would eventually have an opportunity to discover marine biology on a trip to the Bahamas. After a few weeks of snorkeling and beach bumming, Mitch decided the Ocean is where he belongs.
Mitch has experience as a summer camp counselor at Covenant Pines where he counseled and lifeguarded for two summers. His favorite part of being a counselor is creating a fun environment where kids can be themselves and have an amazing time. When he isn't working, Mitch can be found on a beach or hammocking with friends while camping. This will be Mitch's first summer with STC and he is excited to get to work!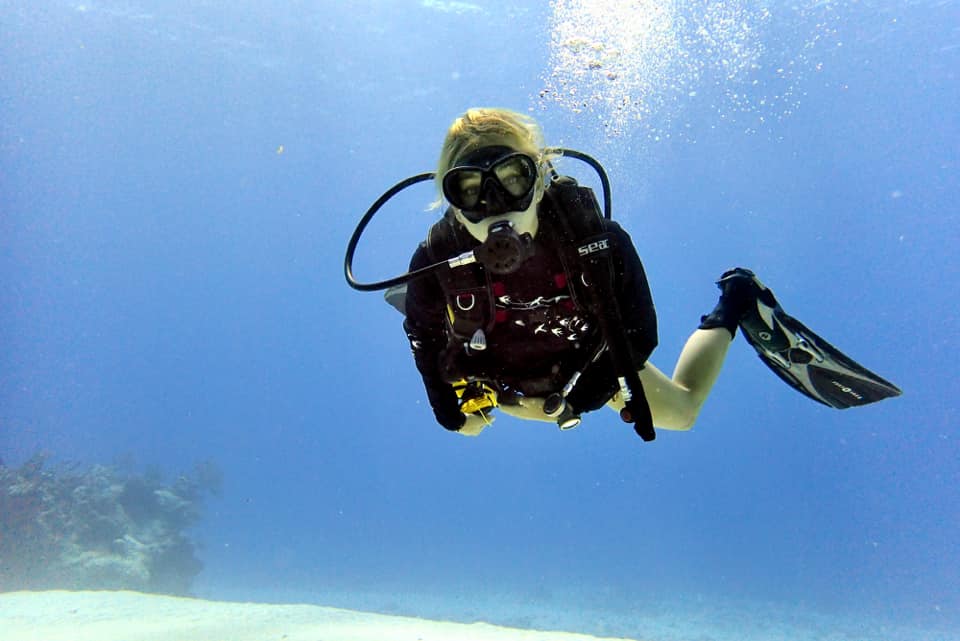 Lindsay Curl – SCUBA Unit Leader
Lindsay was born and raised in the small town of Bennington, Kansas. Living in a land-locked state, her first experience with the ocean wasn't until the summer after her sophomore year of college. Lindsay implemented a coral restoration project on the island of Koh Rong, Cambodia with Reach Out Volunteers. There, she fell in love with the ocean and coastal ecosystems. Upon her return to Kansas State University, she changed her previous course of studying pre-medicine to marine biology
After completing her undergraduate degree, she joined the Peace Corps. Lindsay served in Zambia, Africa where she integrated into a rural community to aid with capacity building. This is where she fell in love with teaching. In schools, outreach centers, and clinics, Lindsay taught people of all age groups about the environment, health, and sustainability. Although Lindsay was evacuated from the Peace Corps due to COVID19, this gave her extra time before commencing graduate school. With that time, she has completed a PADI Scuba Divemaster internship in Cozumel, Mexico, joined the marine ecology research team at the Archipelagos Institute of Marine Conservation in Greece, and has been accepted as a Scuba Unit Lead with Sea Turtle Camp. In North Carolina, Lindsay looks forward to combining scuba and marine education in order to inspire her campers to love the ocean and its marine inhabitants just as much as she does!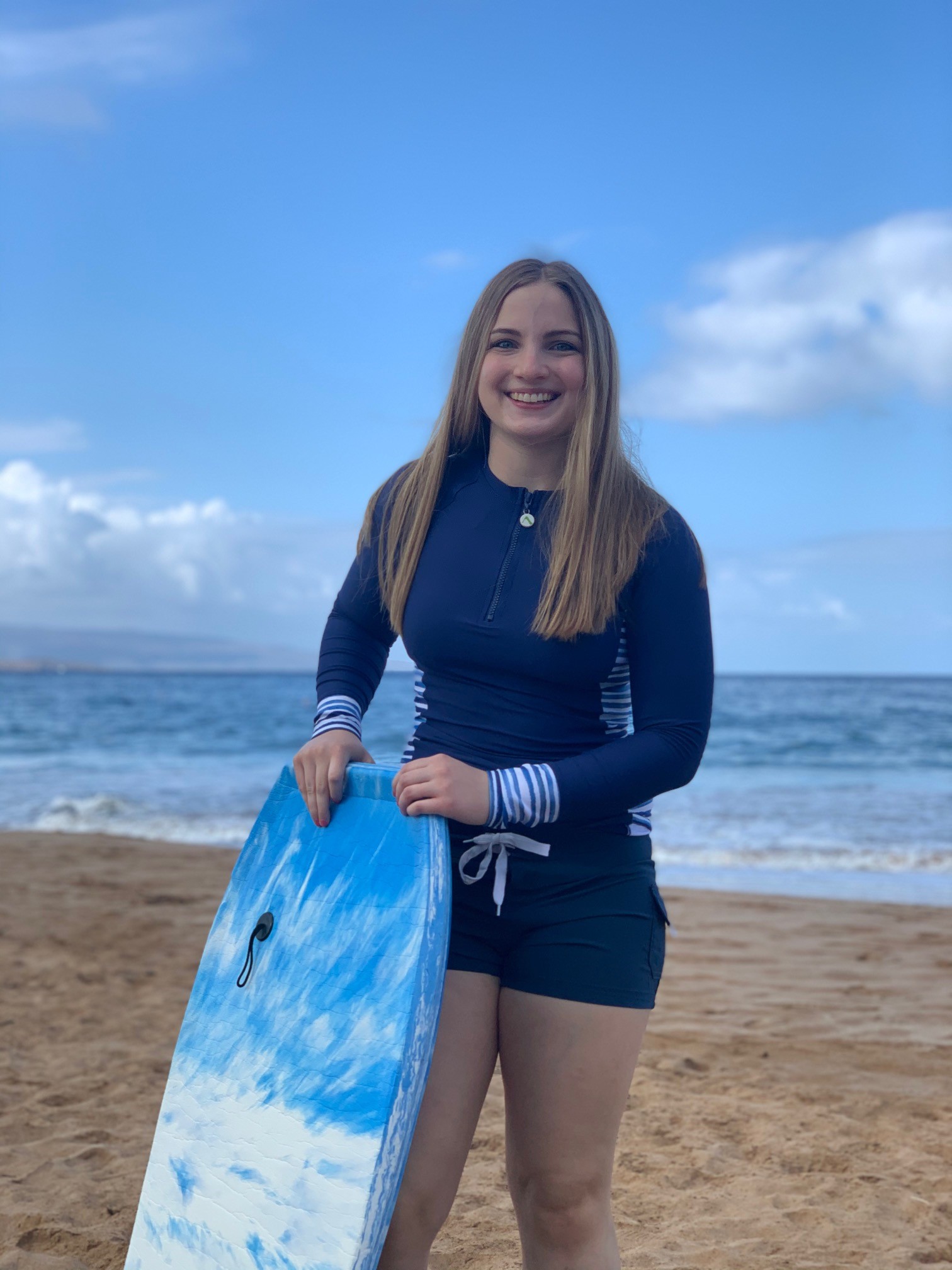 Madi Lund – SCUBA Camp Counselor
Madi is a future educator and a certified Rescue Diver from Minnesota. Growing up she loved learning about and diving into the lakes and waterways around her along with exploring the oceans (when on vacation). 
Madi is currently studying STEM Education and minoring in Natural Science and Biology at the University of Wisconsin-Platteville. When she is not studying or scuba diving, you can find her volunteering at a nearby aquarium, working with an animal care program on campus (with a bearded dragon, ball python, and more), and having game nights or movie nights with her friends and family members.
Madi is passionate about getting young people interested in learning more about the underwater world. She started scuba diving at the age of 14 and can't get enough of it! She also attended the Sea Turtle Camp Marine Biology Immersion program at the age of 15 and loved it so much that she can't wait to be back with the program as a counselor!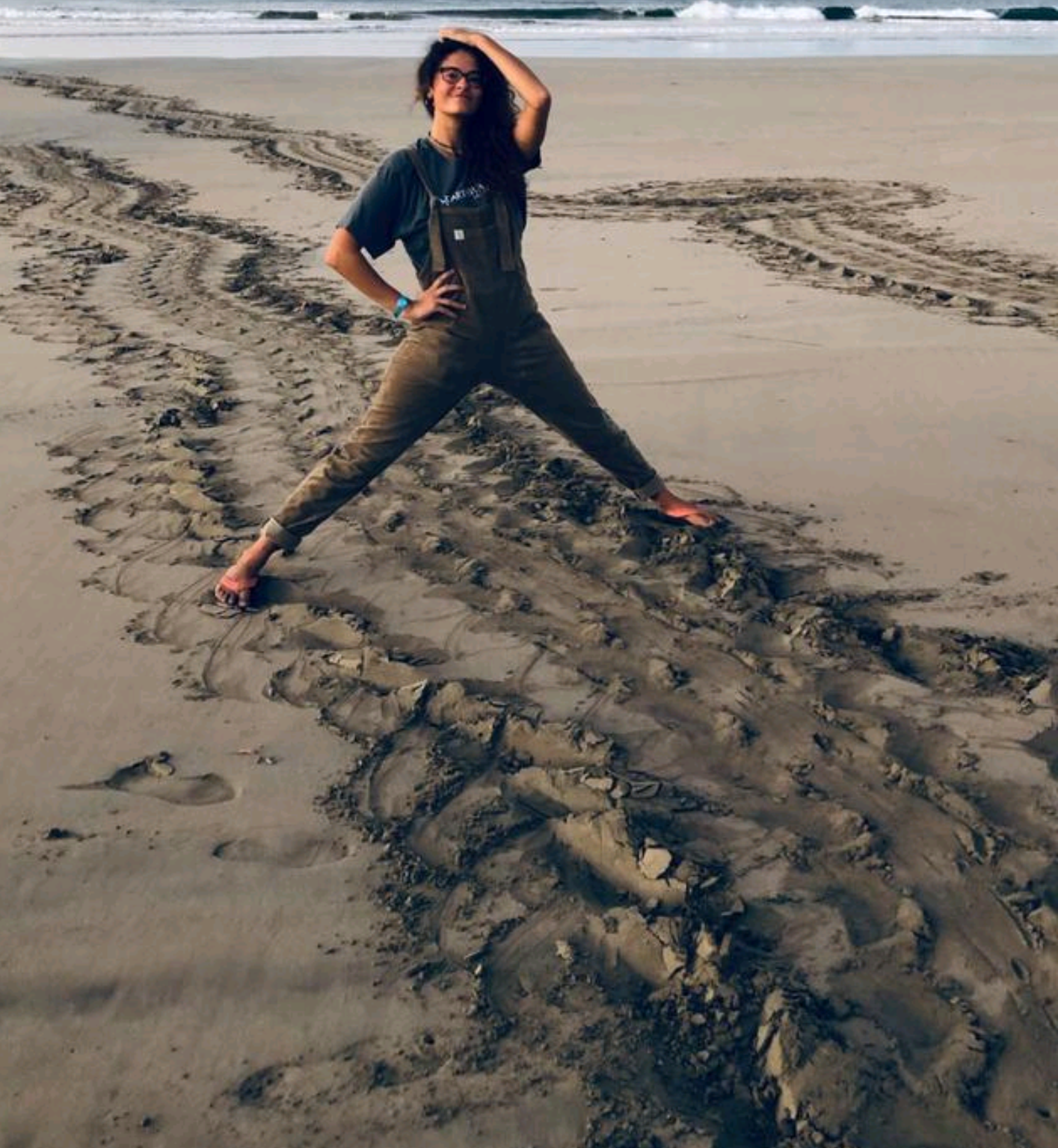 Olivia Loveday – Trip Leader (Costa Rica)
Olivia is an Oceanography graduate from the University of Southampton (UK), who is passionate about marine science and outdoor sports (from scuba diving, to surfing and anything in between).
She has been quite busy since her last STC Costa Rica Trip in 2019. After working as a sea turtle biologist in Florida and the Pacific Coast of Costa Rica, she decided to try her hand at sailing the world. She crossed the Atlantic from Spain to Grenada over 26 days in November 2020 and she's been crewing around the Caribbean over the second-leg of the Covid-19 period, helping yachts reach their idyllic destinations. She decided it was the best way for her to practice her Spanish for the STC trip away from the east coast of England.
She can't wait to go back to Costa Rica with Laura as a Trip Leader to pass on her love of the outdoors and educate campers on anything and everything to do with Marine Conservation! There will never be enough hours in the day to learn about the natural world and make the most of it (and there is no better place than Costa Rica).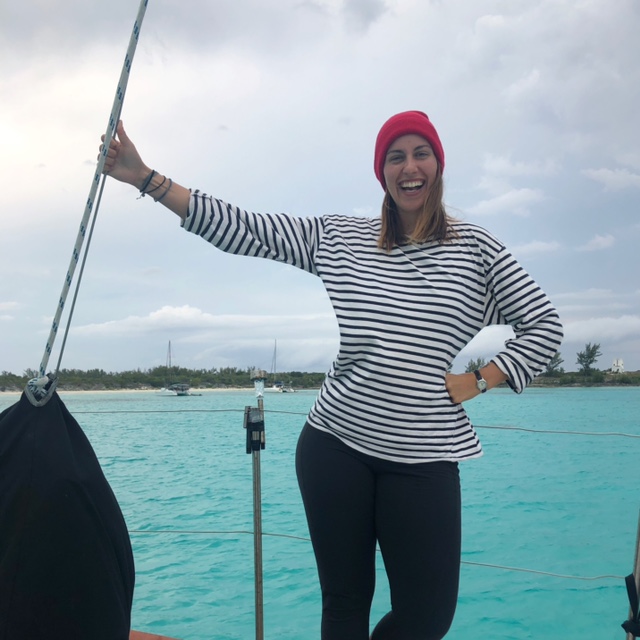 Laura Woodlee – Trip Leader (Costa Rica)
Laura grew up in Greenville, South Carolina, exploring the outdoors around her. She decided to pursue an Environmental Science degree at the University of South Carolina, where she studied biology, ecology, and studied abroad in Costa Rica. During undergrad, she also spent a summer working as a sea turtle nest monitor on the coast of South Carolina. This experience allowed her to learn all about sea turtles and helped her to discover the field of environmental education.
Since that time, Laura has worked for marine science programs across the US. She has led adventures for students hiking, snorkeling, and kayaking in places such as Alaska, Georgia, California, North Carolina, and the Bahamas. Most recently, she spent her pandemic working in the classroom as a 6th grade science teacher. Laura is excited to get back outdoors and travelling with Sea Turtle Camp. This will be her 3rd summer working for STC and, while she'll miss the NC coast, she can't wait to see what adventures await the group in Costa Rica!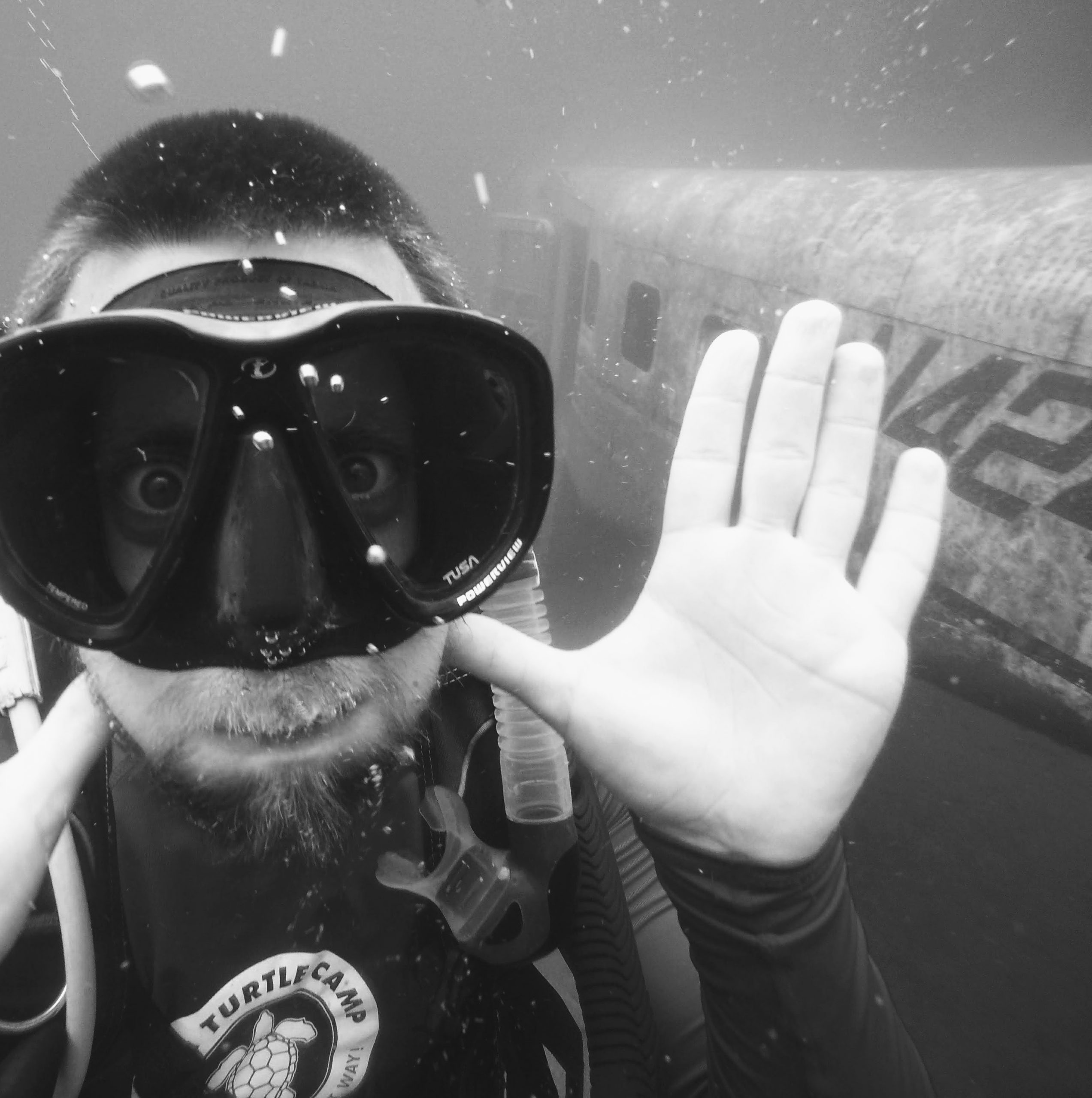 Ryan Tucker -Trip Leader (Florida Keys SCUBA)
Ryan's passion for the ocean and conservation began at an early age. His family enjoyed traveling to many of the country's national parks and protected lands. Growing up in California, Ryan was never too far from the outdoors. With the Sierra Nevadas to the East and the Pacific Ocean to his West, he was always surrounded by nature. While studying Marine Biology and Kinesiology at Humboldt State University, Ryan found a new passion, swimming with the local flora and fauna of the cool, nutrient-rich waters of the Pacific. When he isn't swimming with fish or stepping from rock to rock in the intertidal, Ryan enjoys hiking, biking, and adventuring in the great outdoors. This is Ryan's fourth summer at STC and he can't wait to get back into the swing of things. There is so much to see and experience when it comes to the ocean, it is so vast and unexplored… what wonders lie beneath those crashing waves? He hopes you will come join him and find out. Let's blow some bubbles!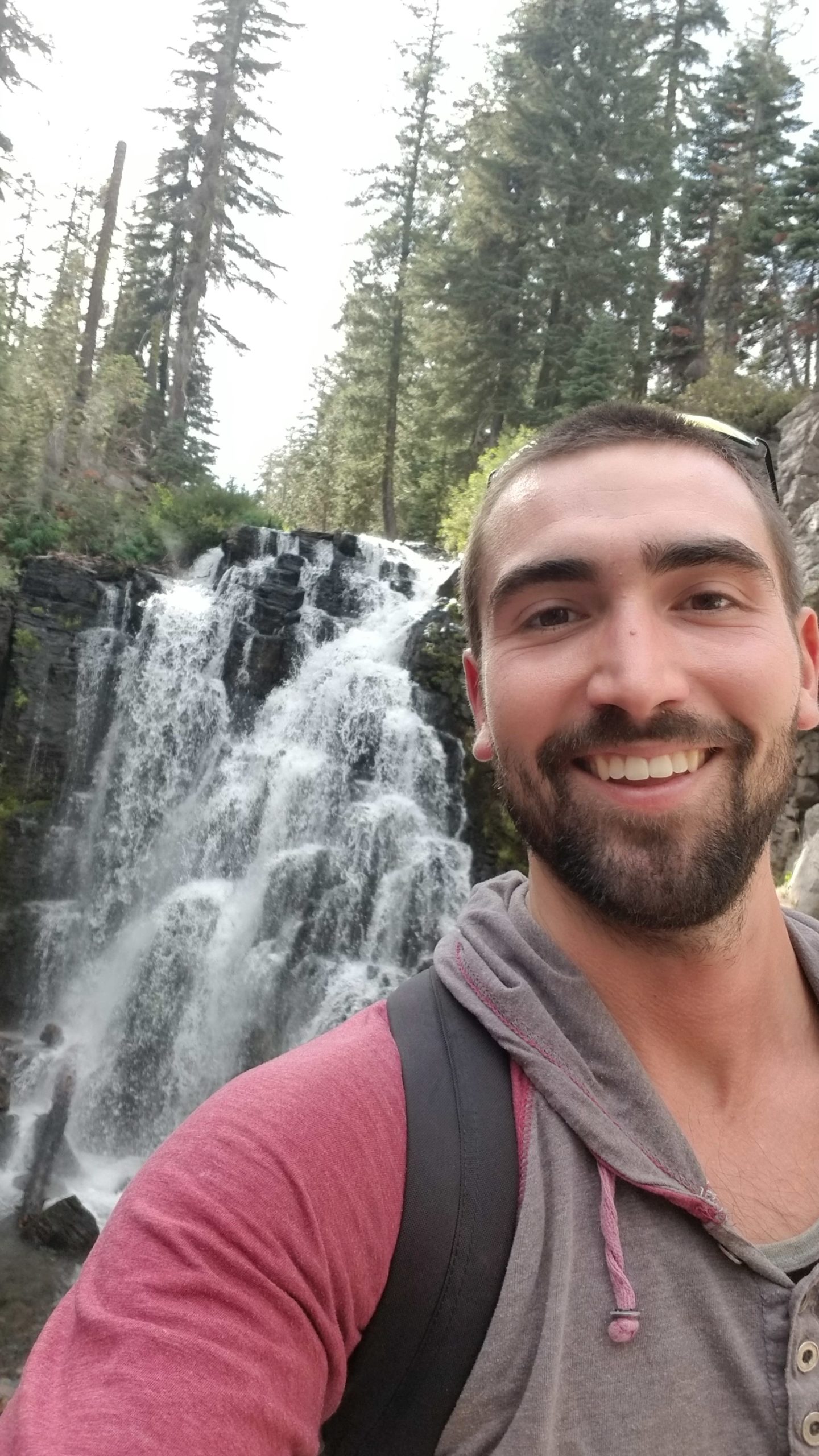 Eric Sliter -Trip Leader (Florida Keys SCUBA)
Eric is an adventure loving nature enthusiast, hailing from the landlocked state of Kentucky. Eric graduated from the University of Louisville with a bachelor degree in Bioengineering after growing up curious about the natural world. From a young age he discovered the call to explore the outdoors, learning that happiness comes from a balance of the elements and sharing that joy with others. Needing more water in his life, he left home on a journey to teach sustainability.
He has worked in biotechnology, renewable energy, and has 4 years of leadership experience in instructing marine biology at science institutes in the Florida Keys as well as on Catalina Island. He is an advanced/rescue diver who has experience in snorkeling and SCUBA diving in Thailand, Channel Islands, Hawaii, Mexico, Bahamas, coastal California, and the Florida Keys. He had an amazing summer in Hawaii with STC in 2019 and is very excited to be returning as a Trip Leader this summer in the Florida Keys!
When Eric isn't at his current home in Portland, Oregon exploring the local flora and fauna, he loves to hike, play cinematic video games, mountain climb, snorkel, exercise, scuba, and sight-see around the world! He is passionate about teaching the importance of the outdoors and teaching STEM related topics to anyone who is eager to learn about this awesome planet!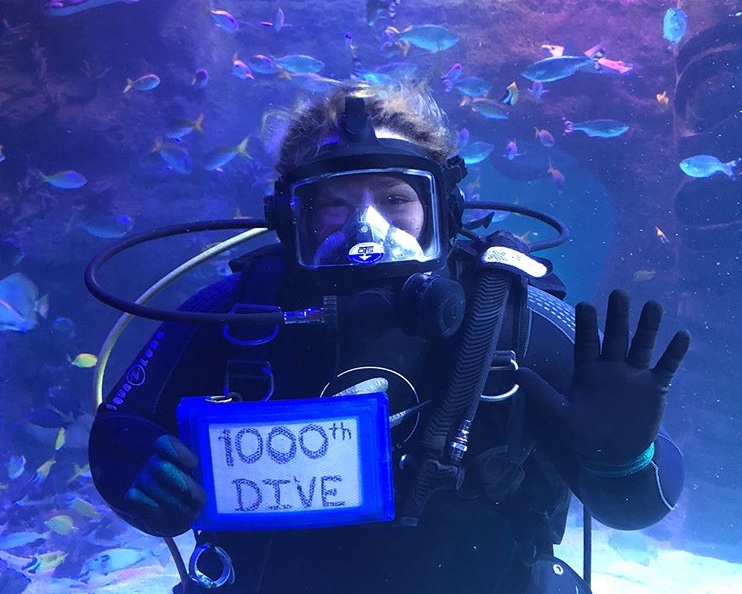 Casey Dellosso -Trip Leader (Florida Keys SCUBA)
Casey grew up on the Jersey shore, where she found her passion for the ocean. She attended Sea Turtle Camp as a camper where she became SCUBA certified. Casey then continued on to become a certified Divemaster. She attended Nova Southeastern University in Ft. Lauderdale, Florida and graduated with a B.S. in Environmental Science. After graduating, Casey worked at Sea Life Aquarium and got the opportunity to dive with many animals, including: sharks, sea turtles, and stingrays. She taught the guests about these amazing animals and the ways we can protect them! Since becoming a certified SCUBA diver at Sea Turtle Camp, Casey has done over 1,300 dives in 5 different counties! Her favorite dives are her first, in Wrightsville Beach, NC and diving with hammerhead sharks in the Galapagos Islands! Casey is a middle school science teacher where she gets the opportunity to share her passion and experience with students and help grow the next generation of scientists!