Sea Turtle Camp Educators
The Sea Turtle Camp team is comprised of expert Marine Science educators and an administrative staff who bring with them professional experience, in-depth knowledge and a broad range of skill sets. Sea Turtle Camp counselors are passionate about marine biology and the study of coastal ecosystems, and they are excited to share this passion with curious campers who have also discovered the importance and wonder of this field.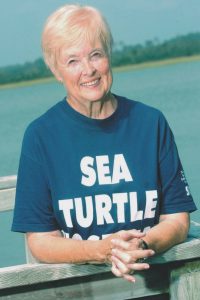 Employment at Sea Turtle Camp is extremely competitive. We examine hundreds of applications before selecting members of our elite team. All applicants must go through our intense three-part interview process and comprehensive background check. We take only the top candidates and are extremely proud to provide one of the greatest employment opportunities available among summer camps. Upon hiring, all counselors must attend our mandatory staff orientation prior to the start of each season. Required qualifications include American Red Cross certification in Lifeguarding, CPR and First Aid.
Our founder, Jen Civelli, plays a fundamental role in the hiring and training of each team member. Jen has worked as a chemistry instructor at Cape Fear Community College and UNC-Wilmington and has spent many years working with Jean Beasley at the Sea Turtle Hospital. She and her family continue to play a huge role in raising awareness and funds for this amazing organization.
Our mission statement of empowering youth to become independent, proactive stewards of the environment is deeply shared by our team. We are conscious of the fact that without the ocean there is no life on earth. We have dedicated our lives to educating campers about environmental conservation, living a lifestyle that is harmonious with this purpose, and exploring new ways of sharing our mission.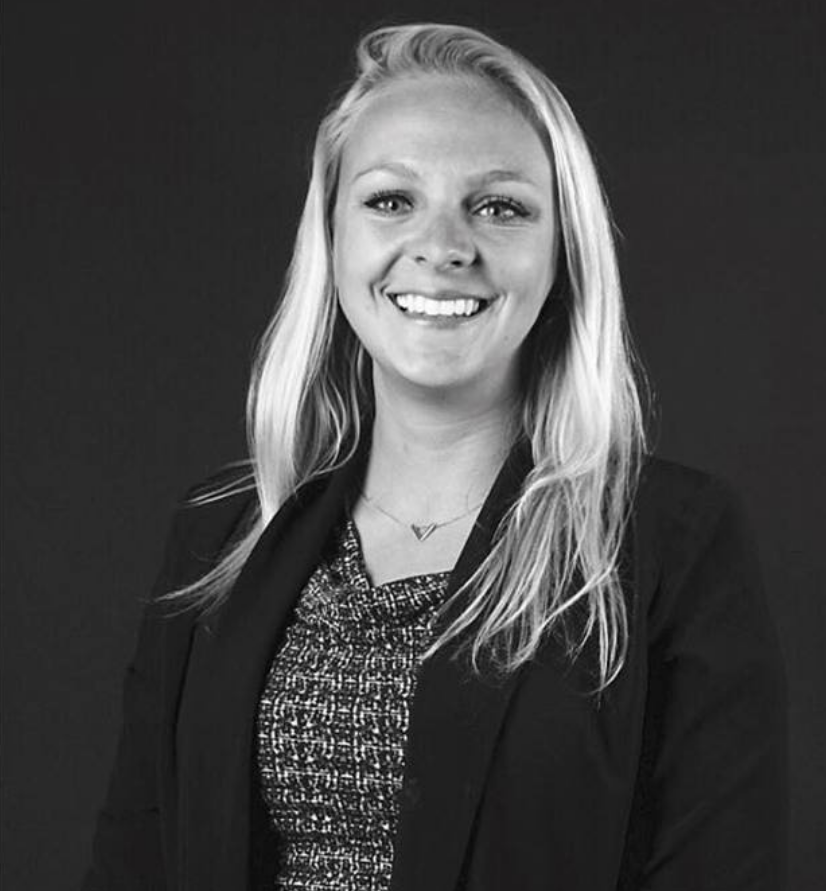 Blair Brannon, Program Coordinator
Blair, a native of North Carolina, is from Cornelius, a small town just north of Charlotte. Although she grew up on a lake, her parents were avid scuba divers and got her involved when she was just 14. She has been scuba diving all around the world in places like Hawaii, Bahamas, Jamaica, St. Thomas, Florida Keys, Puerto Rico, and Mexico. Soon after her introduction to diving, Blair's interest in the ocean and marine life grew into her passion, which developed into her career.
In 2011, Blair moved to pursue a degree at the University of North Carolina Wilmington (UNCW). There she studied Environmental Science with a minor in Spanish, all while volunteering at the NC Fort Fisher Aquarium. Each winter, she spent time in Costa Rica with sea turtle nest excavations and releasing hatchlings, gaining hands on experience. In the spring of 2014, she had the opportunity to travel to the island of Curacao to study coral reefs and the impacts of sea level rise. During an internship with the NC Coastal Federation in Wrightsville Beach, Blair found her calling for environmental education and sharing her passion with others. Loving Wilmington so much, she decided to continue her studies and received a Master of Science in Environmental Science, Coastal Management.
Following her graduation in 2017, Blair began her journey with our Surf Camp division becoming Unit Leader for the Guppy and Grom programs during the summer, earning 2017 Counselor of the Year.  After that summer season, she worked for UNCW Youth Programs, traveling to schools all around coastal NC teaching classes hands-on marine science lessons. Blair eventually made her way back to the company and is now excited to be the Program Coordinator  for Sea Turtle Camp!
In her free time Blair can be found traveling, playing soccer, spending time at the beach, playing volleyball, going to trivia nights, scuba diving, hiking, or holding up her ping pong champion status in the office.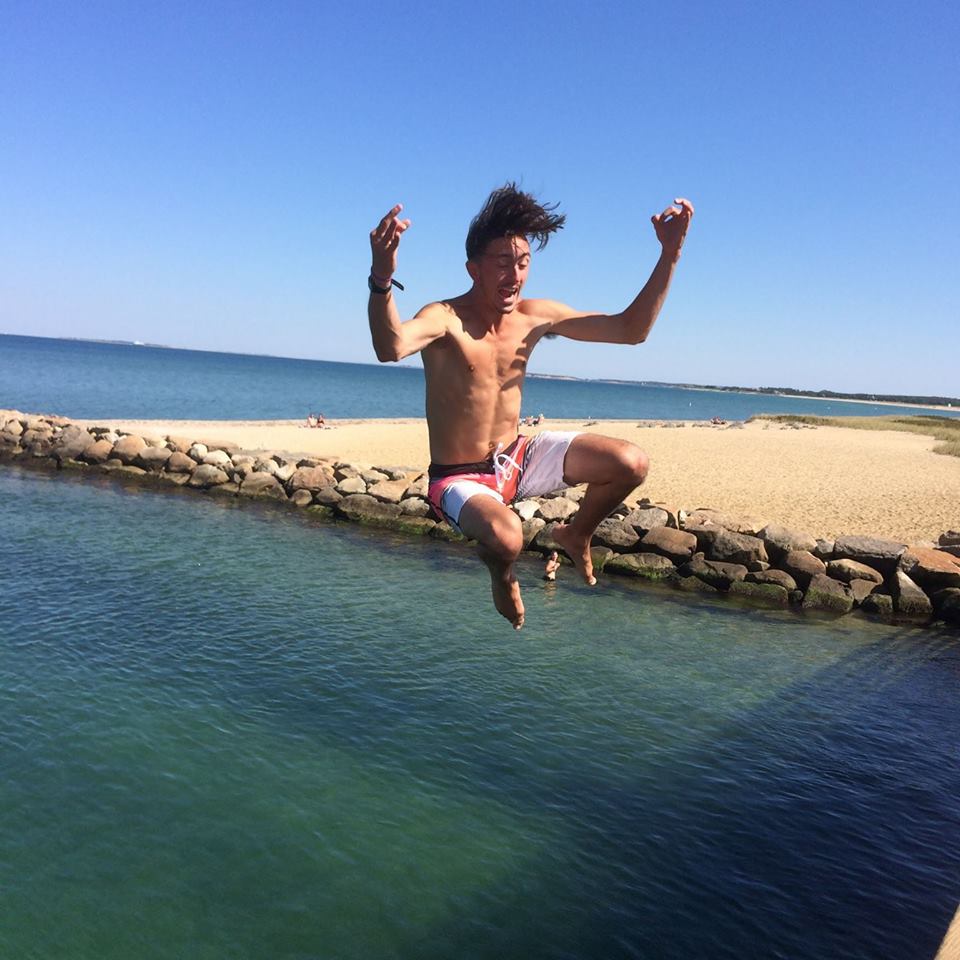 Kody Crawford, Camp Director
Kody is from the south shore of Massachusetts. By far, his favorite part of the year is summer. He spent his early summer seasons walking to the local beach with his friends. The only time not spent in the salty cold northern Atlantic was swapped for his fresh water escapades at his beloved childhood summer camp.
Kody considers himself a jack of all trades when it comes to hobbies and interests. He is a master level martial artist, a certified culinary artist, an avid adventure outdoorsman and former guide, (a previous) all scholastic runner, a novice breakdancer, and a decent volleyball player.
But one passion trumps all others – Kody's passion for camps and youth development. Kody has held numerous roles at different camps. From junior counselor, to outdoor educator, to unit leader, and all the way to full time director, Kody has spent many years embodying the spirit of camp in the pursuit of helping youth find their way. It is for that reason Kody graduated from the honors program at Ithaca College with a degree in Recreation Management. In effort to further support children throughout the year, Kody will be undergoing graduate studies in School Counseling this fall at UMASS Amherst.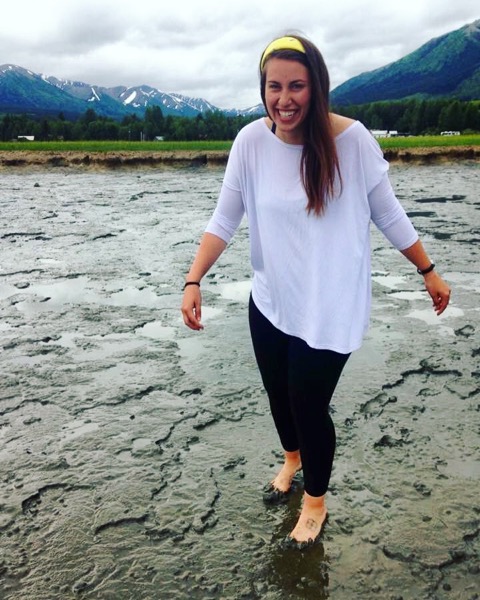 Laura Woodlee – Unit Leader (Loggerheads)
Laura has always had a love for the outdoors. She grew up in Greenville, SC, where she loved exploring the mountains and beaches of her home state. Her interest in the sciences led her to pursue a degree in Environmental Science from the University of South Carolina. While in school, a summer internship as a nest monitor helped her discover her love of Sea Turtles. This internship also exposed her to the fun of teaching kids about the world around them. Post graduation, she followed her spirit of adventure and pursued work in the field of environmental education. In the past few years, Laura has enjoyed working at marine science focused camps in Virginia, Alaska, Georgia, and California. She spent last summer working with Sea Turtle Camp and absolutely loved getting to share the beaches, marshes, and sea turtles of Topsail Island with campers. Since then, she has been snorkeling, kayaking, and hiking with students on Catalina Island in the Pacific. Laura is so excited to return to the East Coast and continue educating students about her favorite reptiles!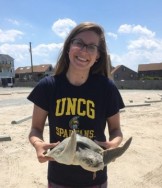 Leanne Murray – Unit Leader (Leatherbacks)
Before moving to North Carolina, Leanne lived on Long Island, New York where her love for the mysterious ocean began. She recently completed her B.S. in biology with a minor in chemistry from The University of North Carolina at Greensboro. She knew she wanted to study a subject that led to a career involving marine conservation and wildlife rehabilitation, while simultaneously educating and inspiring others by sharing her passion for wildlife and the environment. During her college career, Leanne found her interest in sea turtles specifically. She was enrolled in a course that gave her the opportunity to volunteer at the Karen Beasley Sea Turtle Hospital and at the Sea Turtle Conservancy in Tortuguero, Costa Rica where she collected data on nesting green sea turtles. Leanne also helped plan and lead environmental education programs for high school students as an intern at her local library. On her free time, Leanne enjoys volunteering in the aquarium at The Greensboro Science Center as an educator and food prep assistant. She also enjoys portrait and wildlife photography, hiking, reading, and scuba diving. In the future, Leanne hopes to further her education while continuing to pursue a career in education, rehabilitation, and conservation.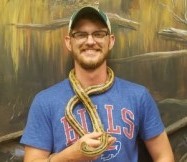 Jon Ericksen – Unit Leader (SCUBA)
Jon is a nature nut from Tennessee, where his love for the ocean grew quickly despite being landlocked for his first 22 years. However, this didn't stop him from pursuing his dreams of living and working on the coast and teaching kids how amazing the marine world is! His first experience with SCUBA, and what turned out to be the turning point for his career goals, was on his trip to Australia where he got to dive for the first time on the Great Barrier Reef. He loves anything and everything ocean related, but he especially loves sharks, rays, and all other fishes (favorite shark – Great Hammerhead). When on land, he loves to camp, hike, bike, walk the beach, play soccer, basketball, Frisbee, and volleyball, and just generally live the beach life! Jon couldn't be more excited to be headed back to the beach, and can't wait to see the underwater world near Topsail!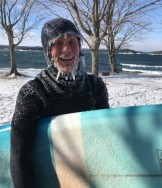 Dan Vanderveen – Unit Leader (Carolina Ocean Odyssey)
Dan Vanderveen has radiated good vibes and stoke for life since the day he was born. His only regret in life was that he wasn't born with gills. Choosing to live the life of a bodhisattva, his primary goal in life is to spread happiness to all those who he comes in contact with. His vehicle for doing so is recreation and communion with nature, most notifiable water. Dan's favorite mode of meditation in motion has been surfing, finding himself fully present in the moment while riding a wave. His employment at WB Surf Camp promises to be the ultimate culmination of of good vibes and fun for all involved!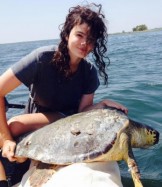 Olivia Loveday – Marine Educator (Loggerheads)
Olivia is an Oceanographer with a passion for Marine Conservation. She has been learning all about the world's oceans for 4 years, from phytoplankton seasonality to variability of the Gulf Stream, and she's loved every minute of it. Her other passion in life is sea turtle conservation, and it's taken her across the globe to work with green, leatherback, and loggerhead sea turtles.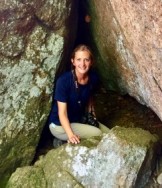 Christi Schultz – Marine Educator (Loggerheads)
Christi grew up in the suburbs of Buffalo, NY along the shores of Lake Erie. She loved to spend her summers at her family cabin looking for snakes and salamanders and searching nearby creeks for crayfish and other critters. It wasn't until a 5th grade class assignment studying whales that she realized her true passion was with animals of the sea. Her continued interest in marine animals and the outdoors led her to pursue a degree in Animal Behavior, Ecology and Conservation at Canisius College. There she got the opportunity to join a research team studying beluga whales as well as internships working with marine animals such as seals and sea lions. After college she left the snow filled Buffalo to teach coastal ecology down on sunny St. Simons Island. Working at the beach almost everyday she enjoyed doing things such as seining, beach combing and exploring every tide pool. Since then she's made her way inland to explore the forests and the lakes of Georgia, but she is already looking forward to eventually getting back to the coast!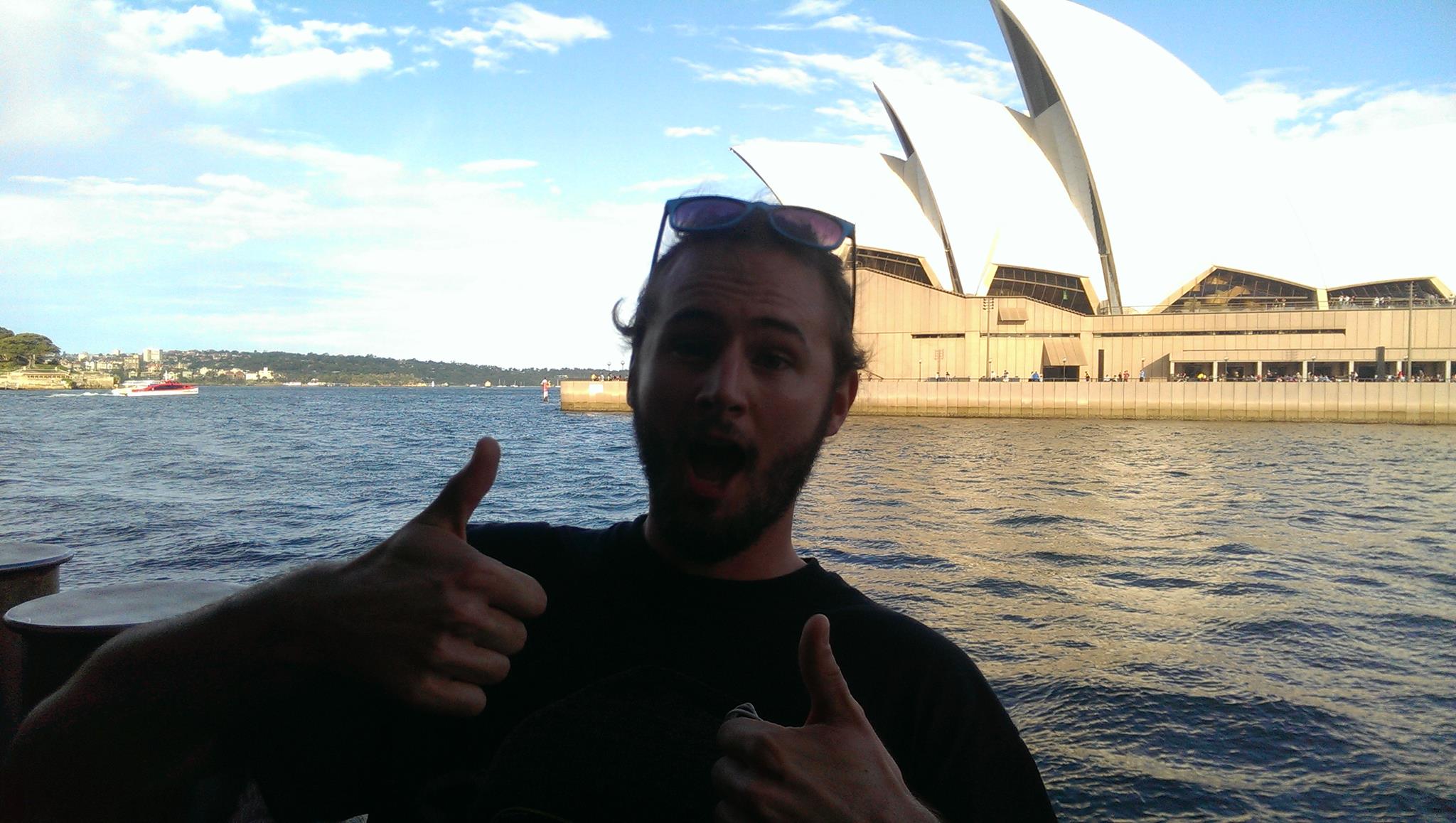 D.J. Jackson – Marine Educator (Leatherbacks)
D.J. is an artist, educator and naturalist, with a focus on scientific illustration and field sketching. Born and raised in Hilton Head Island, he grew up exploring the ocean. His curiosity and illustration adventures have led to a lot of traveling and exploring. From Hilton head he has explored the reefs of the Virgin Islands, Netherlands Antilles, and the Great Barrier Reef, the ecology of Utah deserts and Colorado Mountains, and everywhere between the shores and the mountains around his current residence in Monterey, California. His illustration work has also led to him working with shark and turtle researchers, and was also featured on Sylvia Earle's website, MissionBlue.com. This is D.J.'s second summer with Turtle Camp and he is stoked to teach, learn and have fun this summer. In addition to his marine passions, he is also extremely interested in spiders. Spend 10 minutes talking with him, and you will probably learn more than you've ever known about arachnids.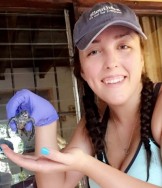 Elizabeth Long – Marine Educator (Leatherbacks)
Elizabeth Long has lived many different places but now finds herself in the midwest specifically, Ohio and Indiana. With three and a half years of hard work, she will be completing her two degrees in Biology and Environmental Science this December. She is heavily involved with her campus and spends most her time doing student event planning and helping to create the best first year experience for freshmen. In March of 2017 she had the opportunity to travel to Costa Rica and help with research at the Leatherback Turtle Trust and has intentions of visiting again. It was this trip that solidified her passions for Marine Biology especially in the area of conservation. After graduation she plans on finding a Masters program aligning with Marine Biology and education. She is more than excited to start off another summer adventure and can't wait to share it all with you!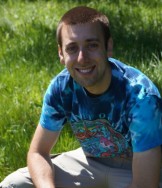 Ryan Tucker – Marine Educator (SCUBA)
Ryan grew up all over because his dad was in the Coast Guard. Born on the north coast of California, the salty air soaked in early. He moved across the country to Elizabeth City NC in 1995 and back to CA in 1999. Growing up he had a love for the outdoors and especially the ocean. Beach trips usually involved his mom saying "Only go into your ankles" ten minutes later he and his siblings were drenched from head to toe. Ryan absolutely loves sea turtles and is stoked to get to see and work with them. At Humboldt State University Ryan received his Bachelors of Science in Marine Biology and a Minor in Scientific Diving. It was in college that he fell in love with SCUBA and all that it has to offer. He is fascinated by all that is under the sea and loves getting to learn more every day. He hopes to bring this passion to Sea Turtle Camp this summer. Ryan is so excited to be a part of camp this year and get this opportunity to share his love for sea turtles, marine science, diving and the ocean. "Let's blow some bubbles"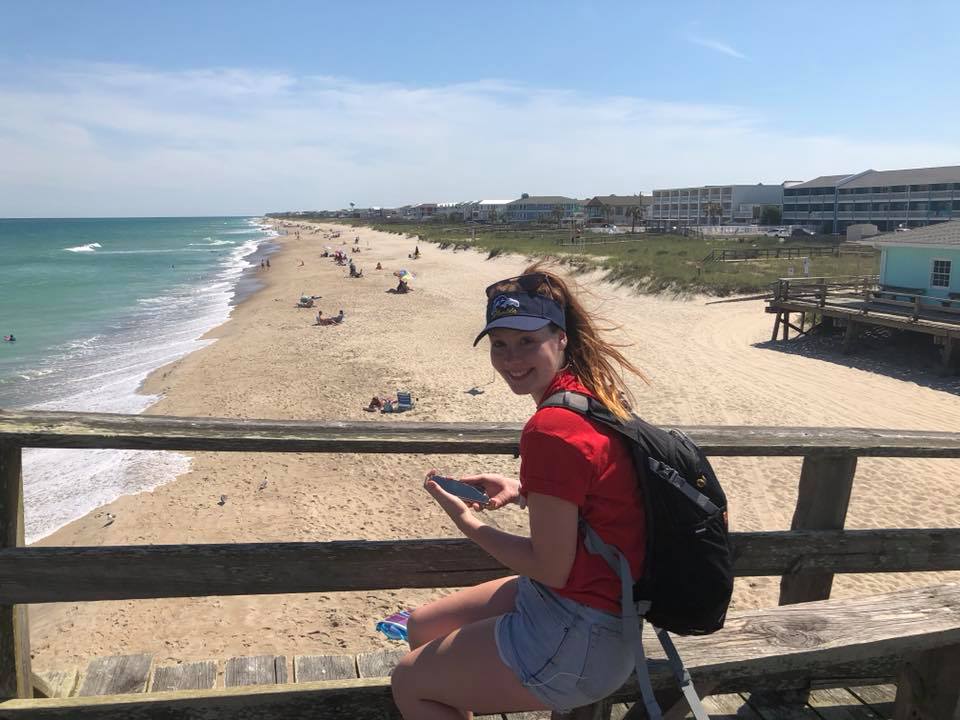 Tabitha Hunt – Marine Educator (SCUBA)
Tabitha was born in central England, and growing up she spent most weekends travelling to the Jurassic Coast to enjoy the sea, 'sunshine,' and fish and chips. This fueled her passion to discover the oceans and immerse herself in water activities such as water skiing and jet skiing, to later gain her open water SCUBA qualification in 2013. These hobbies grew her understanding of coastal processes, the importance of aquatic biodiversity and the human impacts upon them. Her passion also lead her to travel, dive, and snorkel all over the world in places like Egypt and Hawaii, and to wreck dive in India and cage dive with Great Whites in South Africa. This further enhanced her understanding of different oceans and their inhabitants through first-hand experiences. Additionally, Tabitha also volunteered for six weeks, actively working towards sea turtles conservation in Costa Rica; and even wrote her 10,000 word dissertation about the effectiveness of this conservation project. Tabitha has just finished her Geography degree at the University of Worcester. During the three year course, she took the opportunity of studying abroad for six months in Australia, and inevitably absorbed their culture, whilst learning how to surf, swim with humpback whales, and dive the Great Barrier Reef. When Tabitha is not in the water, she loves hiking, drawing, travelling, and extreme sports like sky diving, bungee jumping, and abseiling. Tabitha is most looking forward to sharing her experiences, knowledge, and passion with the campers at Sea Turtle Camp and making sure the children have an unforgettable summer!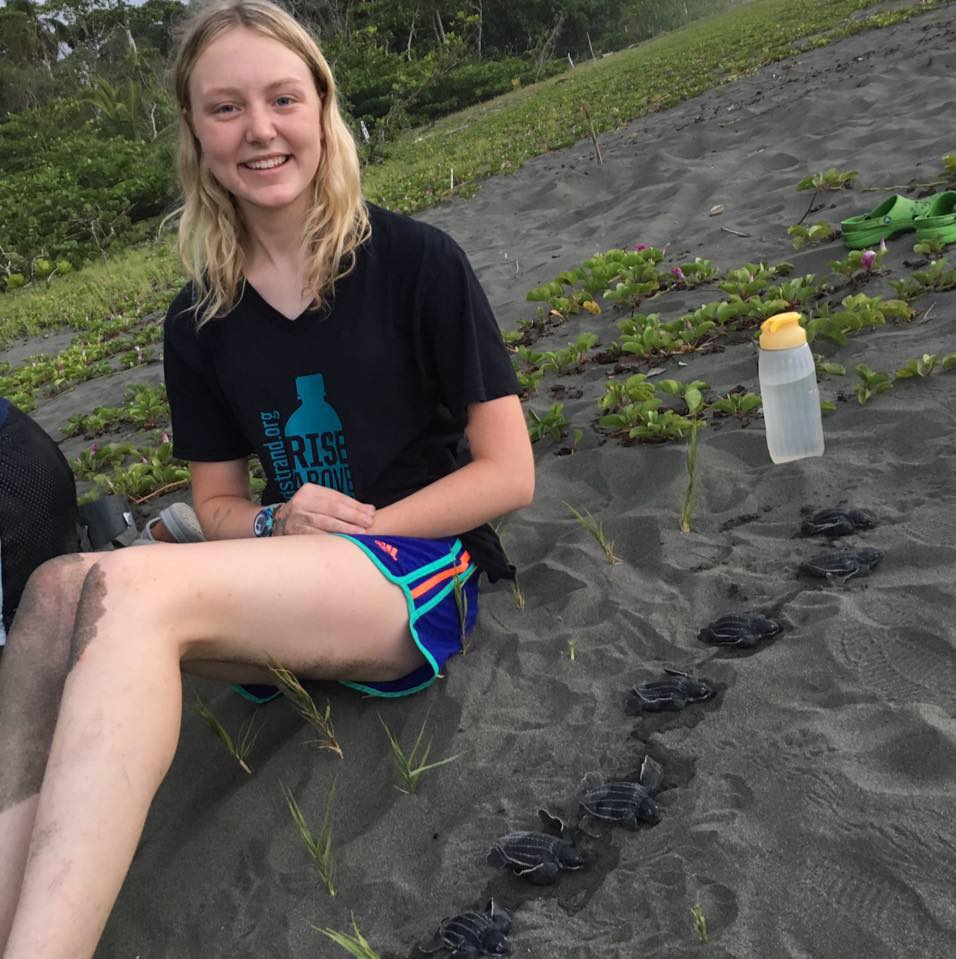 Abigail Hayes – Marine Educator (Carolina Ocean Odyssey)
Abigail grew up in Michigan and spent many summers up north swimming, camping, and fishing. After attending Sea Turtle Camp when she was 13, she knew that she wanted to become a Marine Scientist. In 2016 she began that dream and moved south to attend Coastal Carolina University. She is very involved on campus with Sea Turtle Club and in the fall performs sea turtle inventories and in the spring does marine education outreach at local elementary schools. She recently completed a field course in Costa Rica doing research on leatherback sea turtles. Abby is very excited to work with future marine biology campers and sea turtles this summer.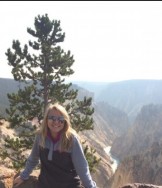 Julia Carson – Marine Educator (Carolina Ocean Odyssey)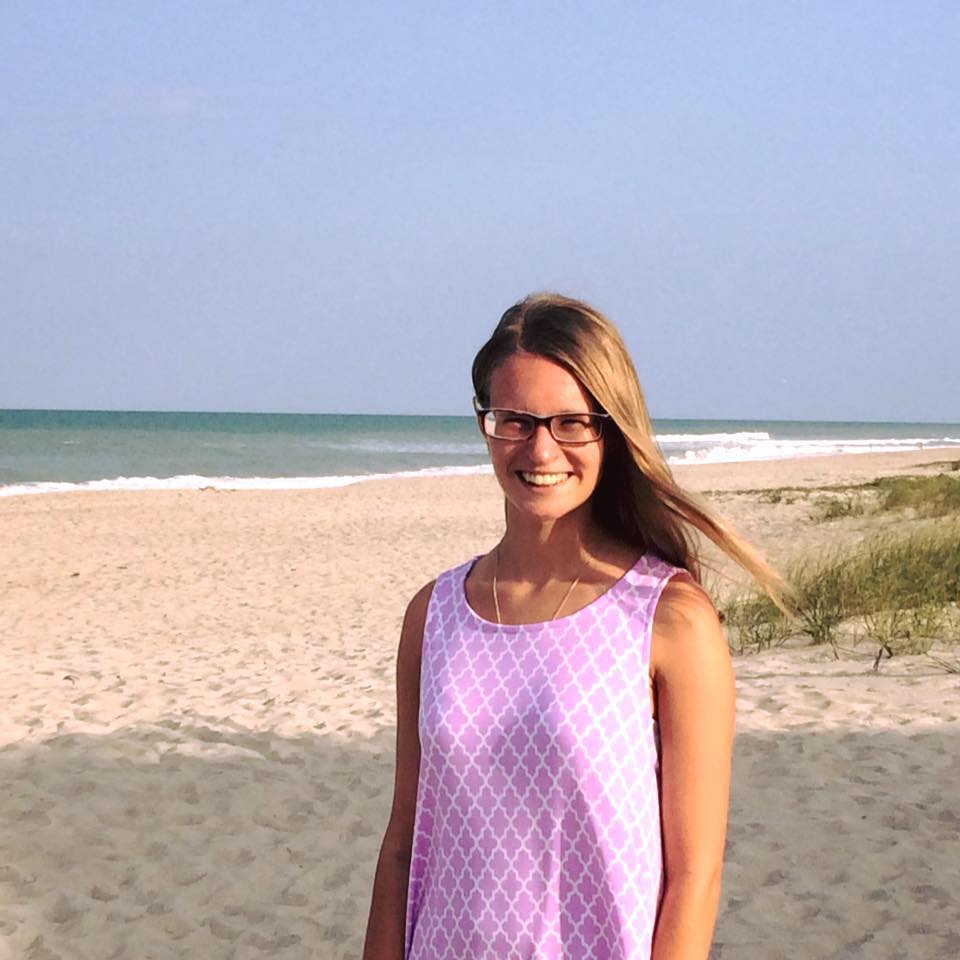 Juliet Gressle – Unit Leader (Hawaii)
Juliet was born and raised in Connecticut and has always had a passion for the sea. After swimming with dolphins when she was twelve, she was determined to become a marine biologist. She left the cold New England winters for the Florida sunshine, and completed her B.S. in Marine Biology from Florida Institute of Technology last May. She volunteered at several aquariums during her high school and college summers, and completed a field course in the Galapagos Islands during the summer of 2016. Last summer she was a Marine Educator for Sea Turtle Camp's North Carolina Program, and after that she spent 6 months in the Seychelles Islands off the coast of Africa researching hawksbill and green sea turtles. In her free time she enjoys spending time at the beach, snorkeling, trying any water-related activity, and educating others on the importance of marine conservation. Juliet is currently in Costa Rica researching leatherback sea turtles, and she can't wait to combine her passions for working with youth and marine conservation to help inspire future marine biologists in Hawaii this summer!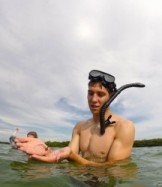 Jeremy Carr – Marine Educator (Hawaii)
Jeremy is from a small town outside of Lake Norman, North Carolina. Jeremy has been involved in sports and the outdoors all throughout his life. He ran track and played football and baseball in high school, and later went on to play football in college. His family has been going to the Outer Banks his entire life. He picked up bodyboarding and skimboarding pretty quickly, and he loves to fish and explore. The other parts of his summer are spent at the lake with his friends where they all love to wakeboard, and wakesurf. If he is not at the lake or the beach, you can probably find him in the gym, or on the trails either hiking or just taking in the beauty of nature itself. He just started pursuing photography and is always trying to get that one shot. He recently graduated from North Carolina Wesleyan College in Rocky Mount, North Carolina with a B.S. in Biology. He has always loved the ocean and everything it has to offer, especially the coral reefs. Jeremy was a summer intern with Field School in Miami, Florida. He had the opportunity to catch and tag a variety of sharks and rays as well as learn about the ecology of seagrass, mangroves, and the coral reef habitats. During his time in Miami, Jeremy realized he wanted to continue in this line of work for the rest of his life. He plans to attend graduate school in the upcoming years and has hopes of becoming a marine biology professor later down the road. Jeremy believes the most important part of marine conservation is helping inform the public and trying to show them how essential our oceans really are. He is eager to be apart of the Sea Turtle Staff to help students further their future as young scientists.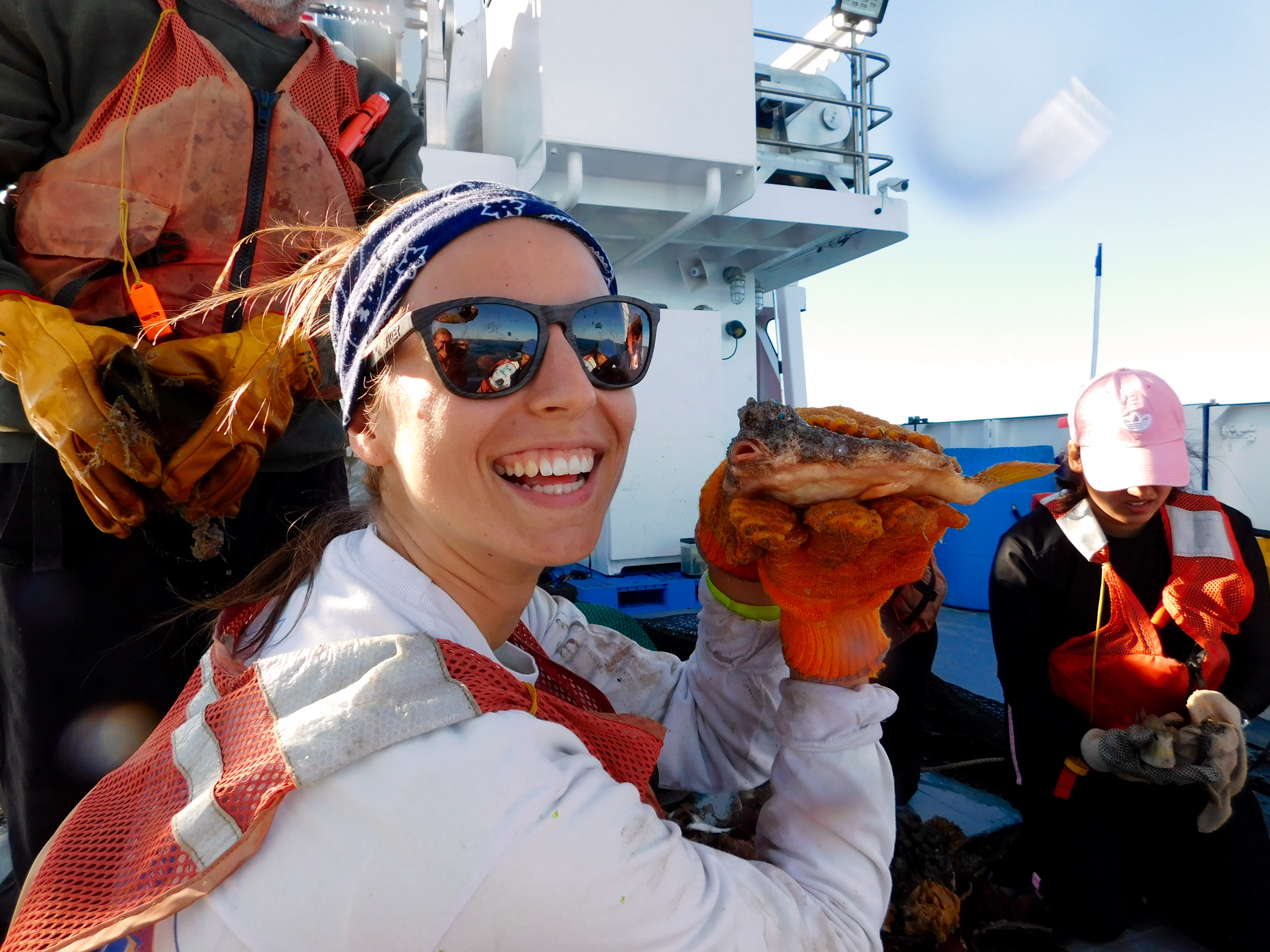 Sierra Greene – Trip Leader (Costa Rica)
Sierra grew up in a rural part of western New York and spent as much time outdoors as she could. Hiking, kayaking and spending time in the Adirondack Mountains and on Lake Erie took up most of her summers. Being in a land locked state made her lust for the ocean and led Sierra to Tampa, Florida, where she is currently working on her degree in Marine Biology at the University of South Florida. While in Florida, Sierra has followed her passion by working with sea turtles during nesting season and doing research with mangroves. Being outdoors still stands a constant in her life and she enjoys sharing this passion as a trip leader with her school's Outdoor Recreations Adventure trip program. Some trips shes been on include; kayaking, hiking, rock climbing and SCUBA diving. Sierra is excited for Sea Turtle Camp this summer so that she can share her knowledge and passion for marine life with enthusiastic campers.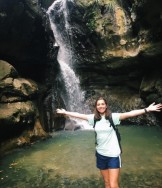 Victoria Escandell – Trip Leader (Costa Rica)
Victoria grew up in Satellite Beach, Florida where she spent most of her days by the water developing a passion for marine biology. Victoria is currently in her senior year at the University of South Florida pursuing a degree in Marine Biology. During school at USF she has had a Sea Turtle Migration Research Internship at the Florida Fish and Wildlife and a position in the Marine Biology Club. She has been leading multiple group mission trips for students with her local church since she was in high school. Through this Victoria has developed a passion for education and leading students. Her favorite hobbies are camping and going to the beach with friends, playing in the pool with her dog, Nyla, and diving for scientific research. Victoria's hobbies and passions are what brought her to Sea Turtle Camp and she is excited for the summer and to meet all the campers!