Sea Turtle Camp Team
The Sea Turtle Camp team is comprised of expert Marine Science educators and an administrative staff who bring with them professional experience, in-depth knowledge and a broad range of skill sets. Sea Turtle Camp counselors are passionate about marine biology and the study of coastal ecosystems, and they are excited to share this passion with curious campers who have also discovered the importance and wonder of this field.
Employment at Sea Turtle Camp is extremely competitive. We examine hundreds of applications before selecting members of our elite team. All applicants must go through our intense three-part interview process and comprehensive background check. We take only the top candidates and are extremely proud to provide one of the greatest employment opportunities available among summer camps. Upon hiring, all counselors must attend our mandatory staff orientation prior to the start of each season. Required qualifications include American Red Cross certification in Lifeguarding, CPR and First Aid.
Our founder, Jen Civelli, plays a fundamental role in the hiring and training of each team member. Jen has worked as a chemistry instructor at Cape Fear Community College and UNC-Wilmington and has spent many years working with Jean Beasley at the Sea Turtle Hospital. She and her family continue to play a huge role in raising awareness and funds for this amazing organization.
Our mission statement of empowering youth to become independent, proactive stewards of the environment is deeply shared by our team. We are conscious of the fact that without the ocean there is no life on earth. We have dedicated our lives to educating campers about environmental conservation, living a lifestyle that is harmonious with this purpose, and exploring new ways of sharing our mission.
Deaton Wright, Operations Director

Born and raised in North Carolina, Deaton spent most of his childhood on the beach or in the mountains. He attended his freshman year of college at Lenoir-Rhyne University where he was an NCAA Academic and Athletic All-American swimmer. He then transferred to UNCW in 2012 where he began his career with WB Surf Camp. While attending college he worked in many different roles within the company to include teen overnight camps, day camps and international surf coaching. He has a passion to teach, travel and positively influence the lives of others.
Upon graduating from college, Deaton found himself fully immersed in a winter wonderland while working on the mountain in Breckenridge, Colorado. He was thankful for the experience but his love for the ocean led him back to the east coast where he moved to the Outer Banks (OBX) of North Carolina. It is here that he honed in on his skills in staff management, operations, international travel programming and of course the heavy barreling surf that the area has to offer. While living in the OBX he maintained his relationship with Surf Camp and spent time coaching in Tortola and Costa Rica.
After years of experience in the water sports industry, Deaton's aptitude for logistics, operations, concern for conservation and search for more meaning in his career led him back to Surf Camp, where he is the Operations Director. In his free time, you can find him fishing the inland waters of NC, hiking in the Blue Ridge Mountains, searching for barrels and researching his next surf trip.
Kasey Schollenberger, Program Director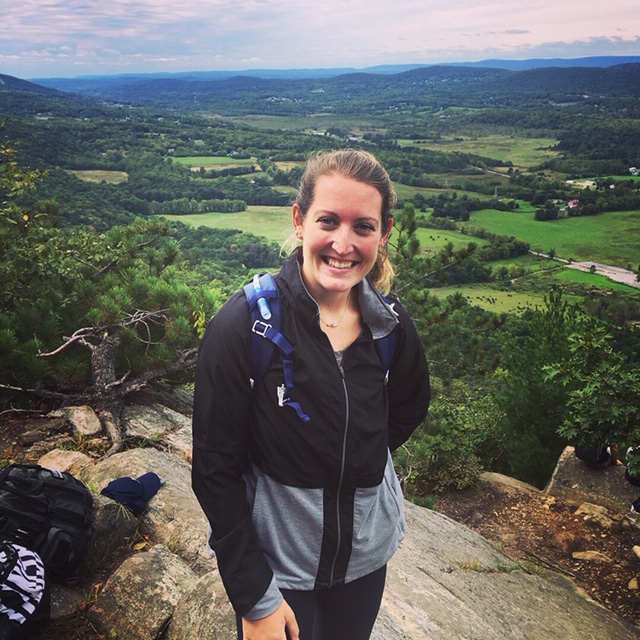 Kasey was born and raised in Toms River, New Jersey. Growing up on the Jersey Shore, she was able to visit the beach year round and develop a true connection to the ocean and all of the related wildlife and ecosystems. At a very young age, she knew that she wanted to spend her life developing her passion for the ocean and marine life.
In 2008, Kasey moved to North Carolina to pursue a Bachelor's degree in Marine Biology from the University of North Carolina Wilmington (UNCW). While completing her degree, she volunteered and interned at the NC Aquarium at Fort Fisher. Soon after graduating, Kasey interned at the University of Georgia's Marine Extension Service and Aquarium as an environmental educator. This is where her passion for environmental education flourished. Following that internship, Kasey decided to further her education and returned to UNCW to pursue a Master's of Science degree in Environmental Science and Coastal Management. Kasey has a wide variety of education experience in the fields of marine and environmental science, which have all deepened her love for public outreach and all things related to the marine environment.
When Kasey isn't teaching about the ocean, she can be found at the beach reading a book, hiking, kayaking, or doing just about anything outdoors! She is very excited to have found her way back to Wilmington and loves that she gets to spend winters in North Carolina instead of freezing in New Jersey!
Bailey Kaufman, Program Coordinator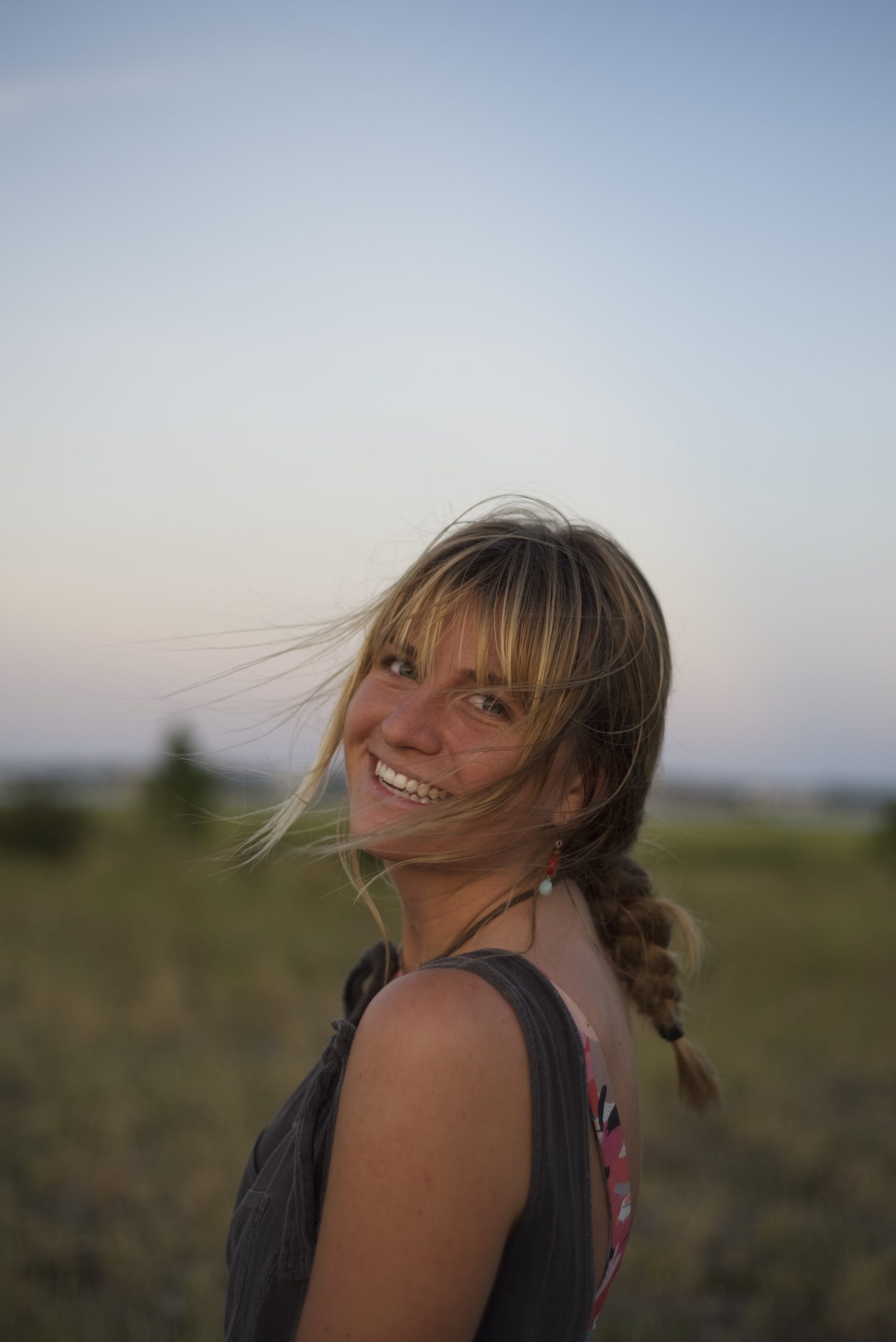 Bailey grew up year-round on Fire Island, New York. She spent her entire childhood on the sands of the tiny barrier island, always doing her part educating visitors, local communities, and other parties about her hometowns' wildlife, history, and environmental issues. She has deep love and respect for the ocean and all it offers. Her goal is to help others feel the same by educating them about the importance of marine and coastal ecosystems.
In 2016, Bailey ventured to St. Augustine, Florida, to receive her bachelor's degree in Hospitality and Tourism Management and a minor in Spanish at Flagler College. She was an active member of the college's sustainability club and always volunteered within the community. During her final semester, Bailey interned at Anastasia State Park and gained abundant experience working with Florida's wildlife, especially with sea turtles! After graduating in 2020, she completed a 50-week AmeriCorps service term through Conservation Legacy, serving as the Community Volunteer Ambassador for Fire Island National Seashore. During this time, her interest in conservation, community outreach, and environmental education grew stronger. She is currently enhancing her outdoor teaching skills and science/nature content knowledge through the North Carolina Environmental Education Certificate program.
Bailey spends her free time surfing, painting, hiking, cooking, practicing yoga, and exploring nature. She loves to travel and encourages individuals to travel sustainably and support local communities!
Mead Krówka, Program Coordinator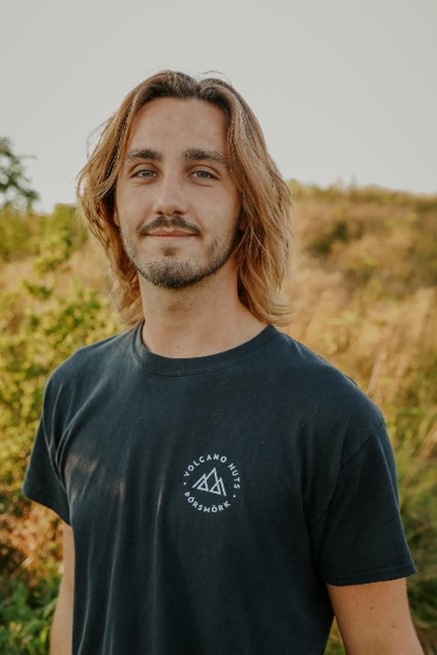 Born outside Chicago, Illinois, Mead has always been drawn to the water. In 2008, Mead moved with his family to Asheville, NC, where he volunteered at the Pisgah Center for Wildlife Education, sparking his interest in the natural world. This led to Mead becoming PADI Open Water Dive certified in 2014, PADI Rescue Diver certified in 2017, and maintaining continuous American Red Cross Lifeguard certification since 2015.
In 2017, Mead moved to Wilmington to begin his career at UNCW. It was at this time he learned to surf and has been in the water with every given opportunity since. Since then, he has been experimenting with different board shapes and styles, his favorite board being a 6'1 Single Fin Bonzer. During his time at UNCW, Mead was a member of the UNCW SCUBA Club and an intern for the Alliance for Cape Fear Trees. He also completed a directive individual study in 2020, studying the diet of the Greater Northern Galago primates, publishing his research in the American Journal of Biological Anthropology.
Mead graduated magna cum laude in 2021 with a B.S. in Environmental Science, a B.A. in Anthropology, and a Chemistry minor. Immediately following, he became the Sea Turtle Camp SCUBA Marine Educator, before transitioning to his current position as the WB Surf Camp Program Coordinator. In his free time, Mead is most likely surfing on Wrightsville Beach. He also enjoys shaping surfboard fins, exploring shipwrecks, and enjoying all the natural beauty coastal NC has to offer!
Liz Smith, On-Site Director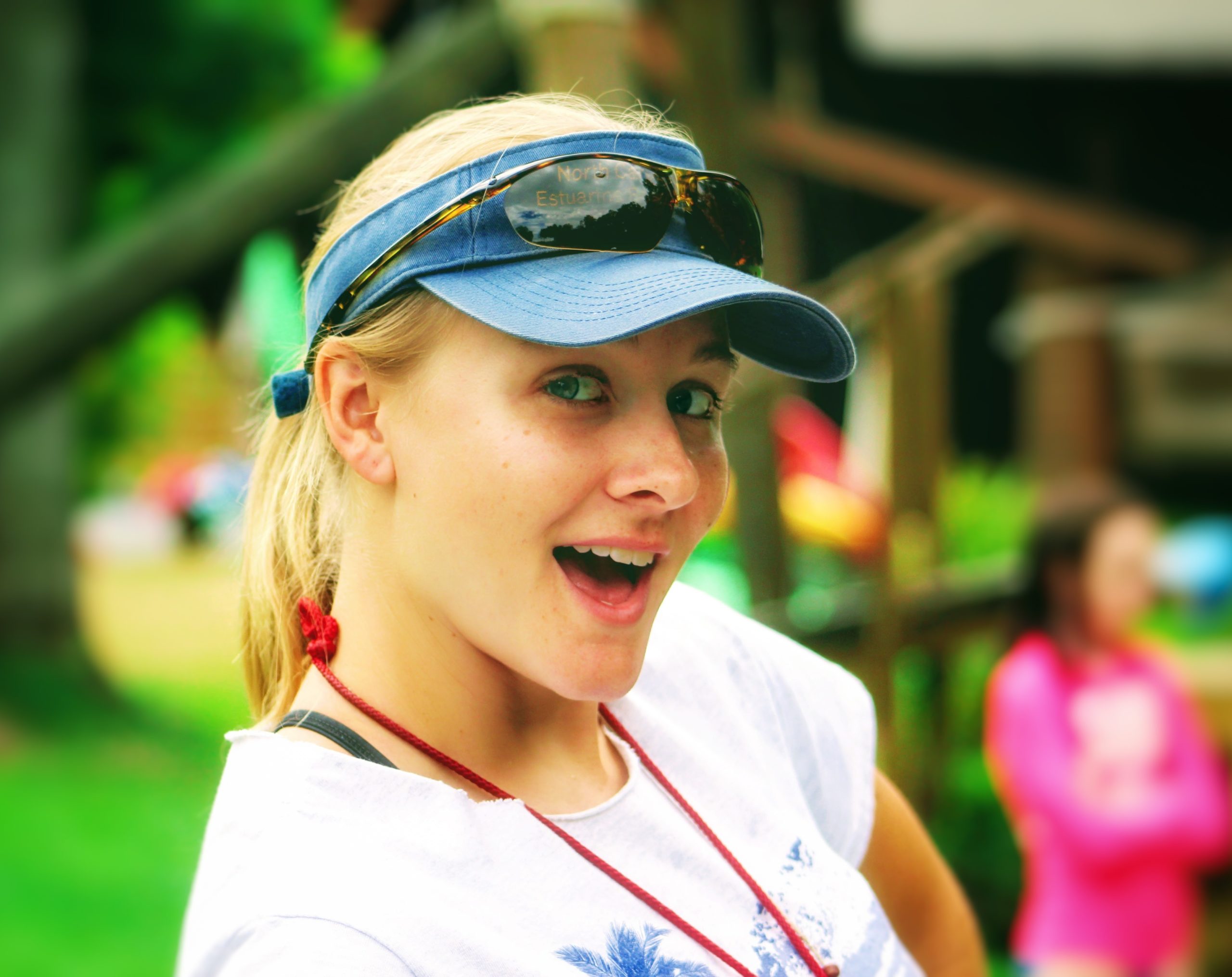 Liz grew up going to summer camp and enjoyed it so much she decided to make a career of it! Combining her love of camp with a passion for coastal science led her to get a master's degree in Environmental Education from UNCW. Liz has also worked at the NC Aquarium on Roanoke Island as an educator, UNCW as an adjunct professor, and many, many camps as a naturalist. This is her second year with Surf Camp, but her 28th year at a summer camp. From CIT, to counselor, all the way to director, Liz has worked nearly every position at camp but most enjoys now being able to teach young adults about working with kids, teaching about the environment, and becoming professionals themselves.
Liz originally hails from Illinois and first fell in love with the ocean at the Shedd Aquarium in Chicago. Moving to the ocean was her first priority after high school, and she's lived within 10 miles of the beach ever since. Her favorite coastal activity is kayaking in the Intracoastal Waterway and marshes. When not at camp, Liz spends time fostering retired racing greyhounds, making crafts and sewing, and reading science fiction.
Ryan Tucker- Spring Break Trip Leader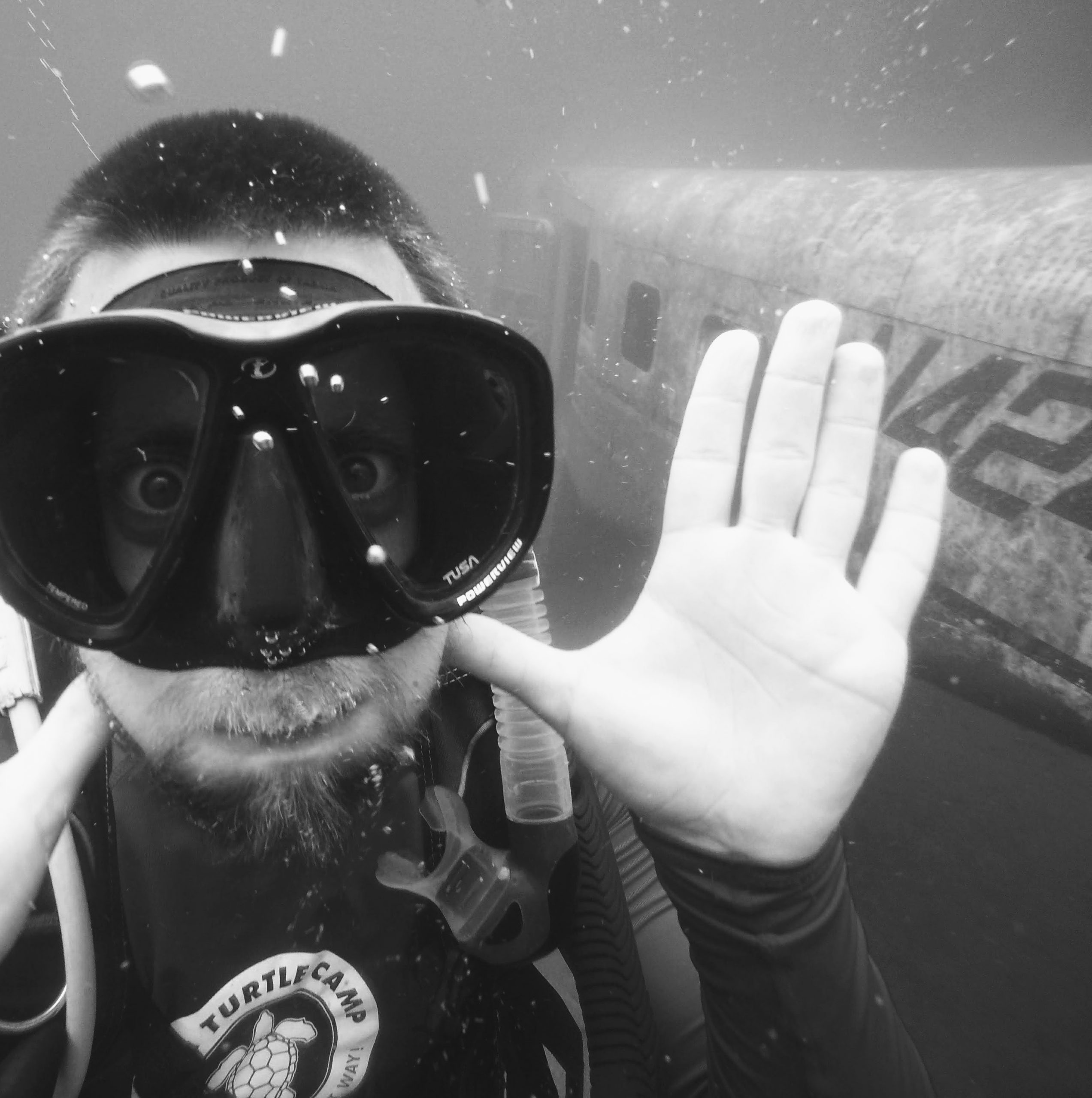 Ryan's passion for the ocean and conservation began at an early age. His family enjoyed traveling to many of the country's national parks and protected lands. Growing up in California, Ryan was never too far from the outdoors. With the Sierra Nevadas to the East and the Pacific Ocean to his West, he was always surrounded by nature. While studying Marine Biology and Kinesiology at Humboldt State University, Ryan found a new passion, swimming with the local flora and fauna of the cool, nutrient-rich waters of the Pacific. When he isn't swimming with fish or stepping from rock to rock in the intertidal, Ryan enjoys hiking, biking, and adventuring in the great outdoors. This is Ryan's SIXTH year at STC and he can't wait to get back into the swing of things. There is so much to see and experience when it comes to the ocean, it is so vast and unexplored… what wonders lie beneath those crashing waves? He hopes you will come join him and find out. Let's blow some bubbles!
Kaylie Adams – NC Unit Leader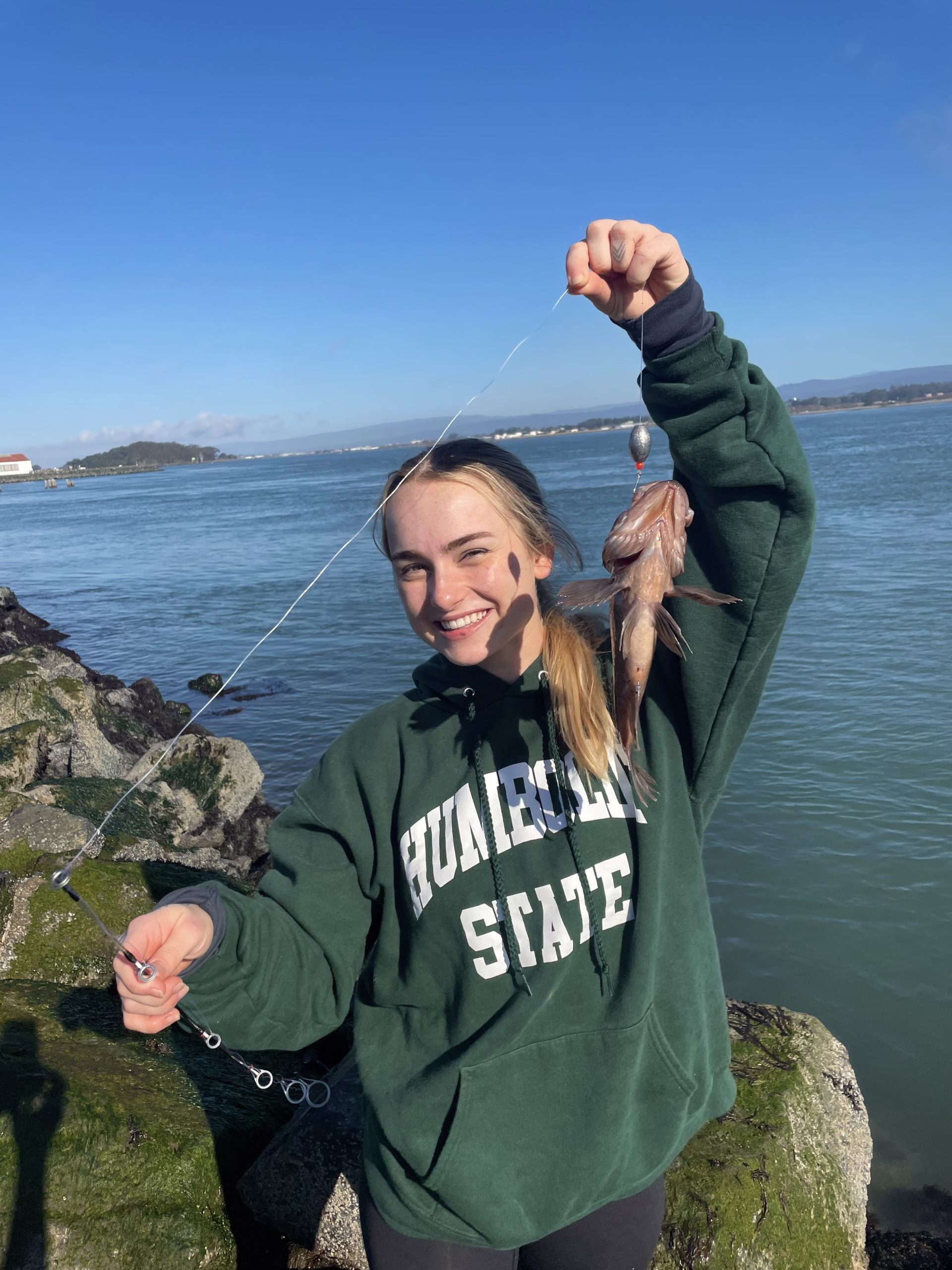 Kaylie spent her early childhood growing up in Florida where her love of animals blossomed and stuck with her ever since! She has moved all around the country since then, settling in California after high school to pursue a career in the conservation of wildlife. Kaylie has worked with all kinds of animals, from Pacific seals and sea lions to various species of wolves, primates, big cats and more! In addition to animal care, Kaylie has always had a passion for teaching and working with kids. She has worked as a dance teacher/coach for 5+ years and served as Assistant Director of her university's Youth Educational Services' 'Environmental Education' program, inspiring local youth to get outside and explore the natural world. Kaylie is now in the final stretch of obtaining her BS in Wildlife Management and Conservation at California State Polytechnic University, Humboldt. While attending a coastal school, she has had a lot of opportunities to get down and dirty with marine management techniques (along with studying all the fantastic marine species of our coasts). Her hopes are to continue onwards into a meaningful career studying and working with wildlife, all the while encouraging the upcoming generation of young scientists through education!
Nathan Santucci- NC Unit Leader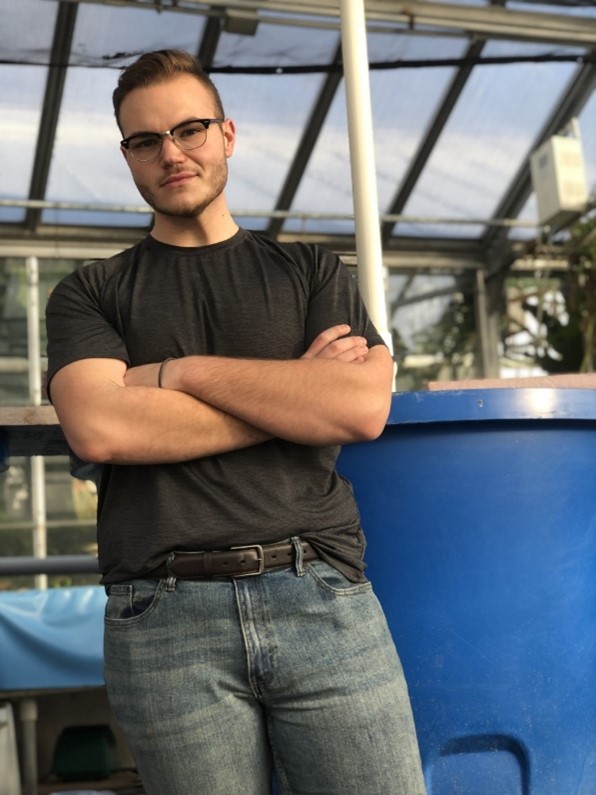 Nathan Santucci, from Massillon, Ohio worked tirelessly to graduate from Bowling Green State University in just 3 years (Spring, 2022) with a B.S. in Biology and dual specialization in Marine & Aquatic Biology and Ecology & Conservation Biology.
While in college he was able to refine his passion for the ocean and sustainability through several lab assistant positions. Nate was able to gain hands on experience with aquarium husbandry while working in his BGSU's Marine Lab taking care of a diverse set of aquatic species from freshwater vertebrates to Saltwater invertebrates and vertebrates, including his favorite, the Spotted Bamboo shark!
As a coordinator Nate will be continuing his education after gaining hands-on experience and hopes to focus on research in the socio-economic values of the environment and sustainable alternatives. Nate was also a research assistant in his university's greenhouse where he worked on an enhanced aquaponics project looking at culturing yellow perch, tomatoes, and crayfish in hopes to attain an aquaculture system that reduces its environmental impact. Nate has worked at an education camp located at a conservation facility and gained experience with many endangered/threatened terrestrial species in hopes to inspire others to work toward a better tomorrow. Even though free time is a scarcity, Nate loves to spend time with his family and friends, go hiking, and is always up for an adventure!
Grace Mann – NC SCUBA Unit Leader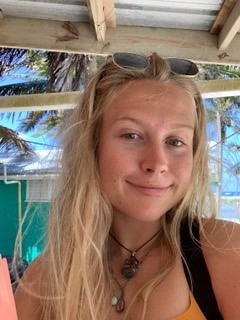 Grace grew up in the Turks and Caicos Islands, a tiny archipelago about an hour north of the Dominican Republic nestled between the Western Atlantic and the Caribbean Sea. She found her love of the ocean through her surroundings and her love for scuba diving was essentially genetic as both her parents work as scuba instructors on dive boats in the Turks and Caicos. She has been diving for almost 10 years and has done everything from fun dives on shallow reefs to conducting scientific research dives off 100ft live-aboard research ships in remote locations. Grace is currently an undergraduate student studying Marine Biology at Jacksonville University where she is also a member of the Nationally ranked varsity sailing team. After graduating next spring Grace hopes to go on to graduate school and either work towards becoming an educator for the peace corps or an environmental lawyer focusing on conservation. This is her first year working for Sea Turtle Camp and her favorite animals to see underwater are turtles, nudibranchs and octopi on night dives.
Cassidy Steiner – NC Marine Educator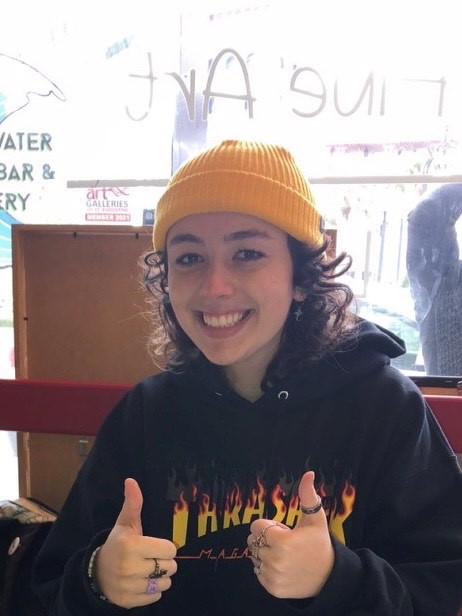 Cassidy grew up in Orlando Florida and found her passion for marine sciences from visiting local aquariums. From a very young age she knew she wanted to pursue a career in animal and environmental conservation. After high school Cassidy began working as an educator at the summer camp she attended as a child in central Florida. These years of work ultimately influenced her desired career path as she realized she had a passion for guiding the youth around her.
Currently attending Flagler College, Cassidy is pursuing her Bachelor of Science in Coastal Environmental Science with a minor in Biology. Flagler college, located in Saint Augustine Florida, has helped solidify her passion for ocean conservation. Located less than a mile from the intracoastal, her studies have provided hands on experiences which have led to some of the best moments of her career. From obtaining her open water scuba certification to admission into the Joint Aquatic Sciences Meeting, her desire for marine education is the primary driving factor of her life.
With experience as a camp counselor and preschool teacher, Cassidy has grown to love working with youth. Their light heartedness and desire to learn offers an exciting outlook on the everyday topics of life.
Madeline Adams – NC Marine Educator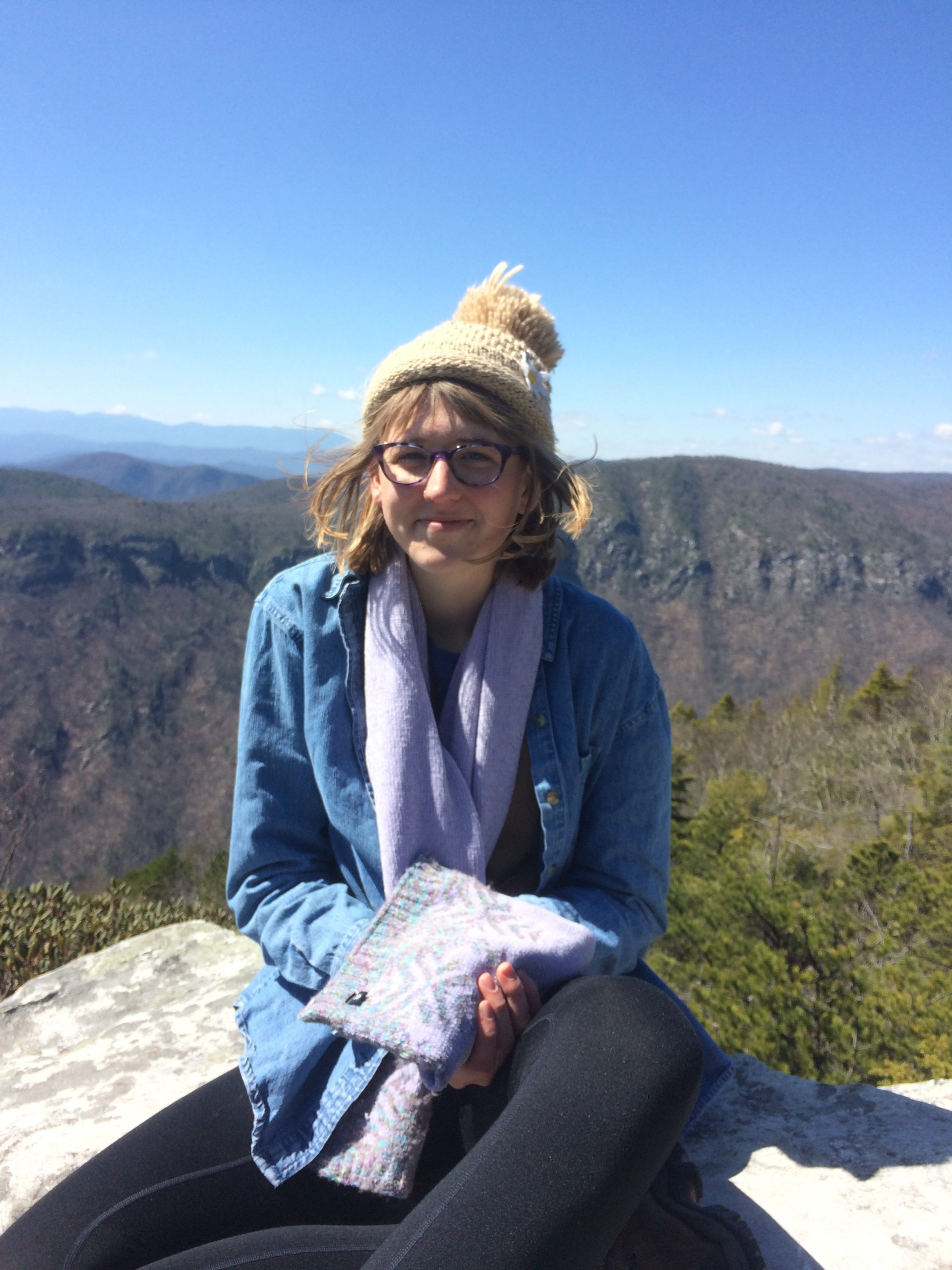 Madeline grew up in Knoxville, TN surrounded by mountains and lakes. She spent many days swimming, fishing, and watching wildlife. Having always been surrounded by water, she can't imagine a complete and full life for herself without being near it. Similarly, she has always felt a very strong connection to and interest in all animals. At a very young age she took part in an at-home turtle dissection with her family, and by the time she graduated with her biology degree, she had worked in a turtle conservation lab and written her thesis on the Diamondback Terrapin. During college, she found herself volunteering on a rescue farm with cows, goats, pigs, and a llama, and she spent her weekends doing behavioral research with orangutans and African elephants at the Birmingham, AL zoo. Post college, Madeline began teaching with the public schools, and discovered how much she loves helping people learn. Despite not living by the coast, she's always had a strong fondness and an immense curiosity for life and geology under the sea. If she could research one thing, it'd be dolphin and whale language. When she's not geeking out about wildlife, she loves to run, read, and create things with her sewing machine. This is her first year at Sea Turtle Camp, and she is forever grateful for the opportunity to grow with her campers and fellow staff members.
Jakob Heiser – NC SCUBA Marine Educator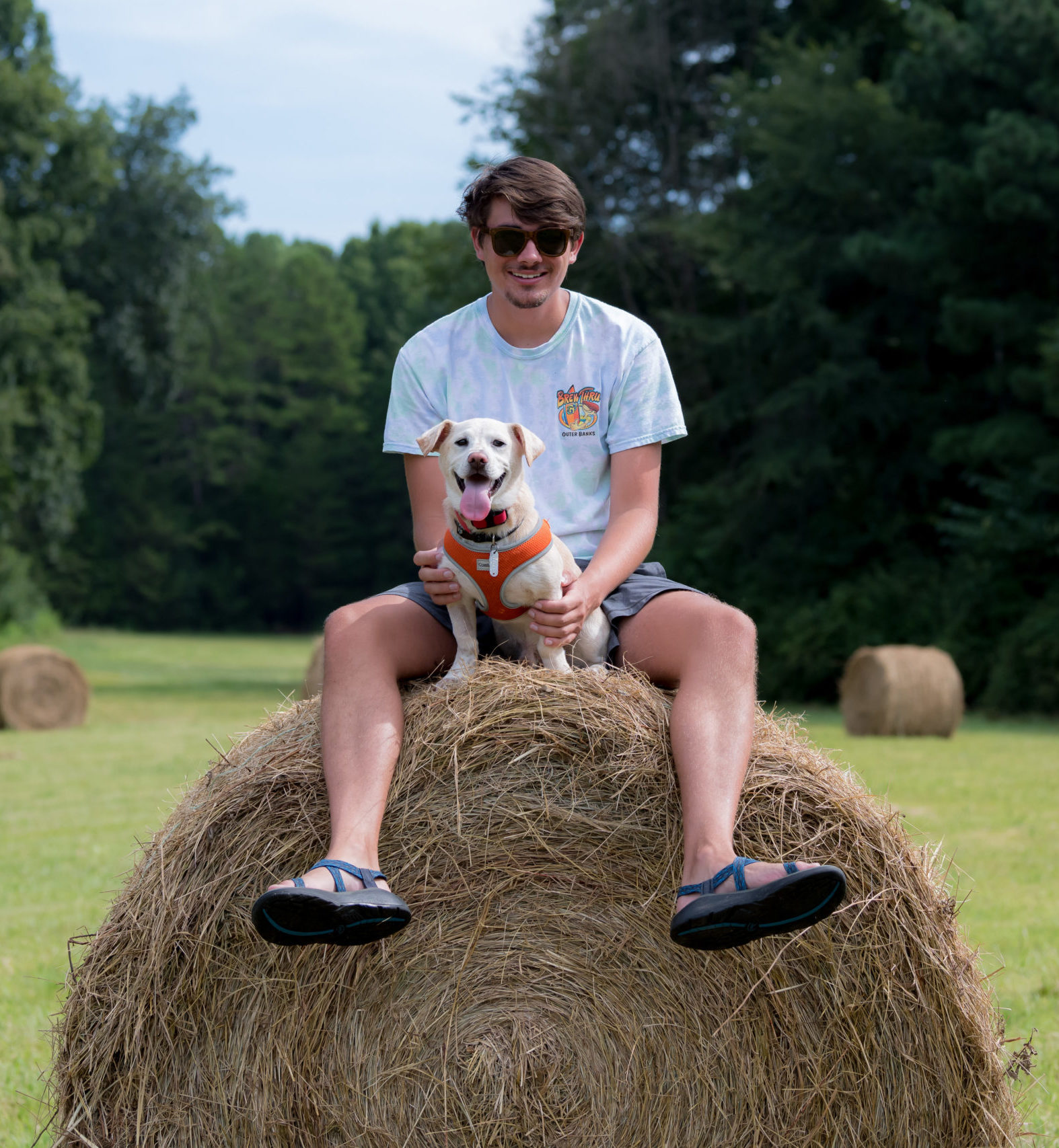 Jakob grew up in Davidson, North Carolina, and he discovered his love for the ocean in tide pools along the coast of Massachusetts. This passion for the ocean and biology has driven and shaped his career since he was young. Jakob entered Eckerd College in St. Petersburg, FL pursuing a degree in marine science with a focus on marine ecology. During his time at Eckerd he researched mangrove ecology and artificial reef ecology. At Eckerd, Jakob was a member of Eckerd College Search and Rescue, where he trained and responded to maritime emergencies alongside the US Coast Guard and other agencies. His experiences with this team made him realize another passion, helping people through science. Because of this, Jakob got certified as an EMT and plans to go to medical school after college. Even though Jakob no longer plans to pursue a career in marine science, it is still a huge passion of his. He dives frequently, and feels most at home when near the ocean. He is currently a certified rescue diver, and planning to pursue his master diver certification. His favorite dives so far have been in the Gardens of the Queen, Cuba and Devil's Den, Florida. This is Jakob's first year working with Sea Turtle Camp, and he can't wait for this summer to get here.
Chelsea Lee – NC Camp Counselor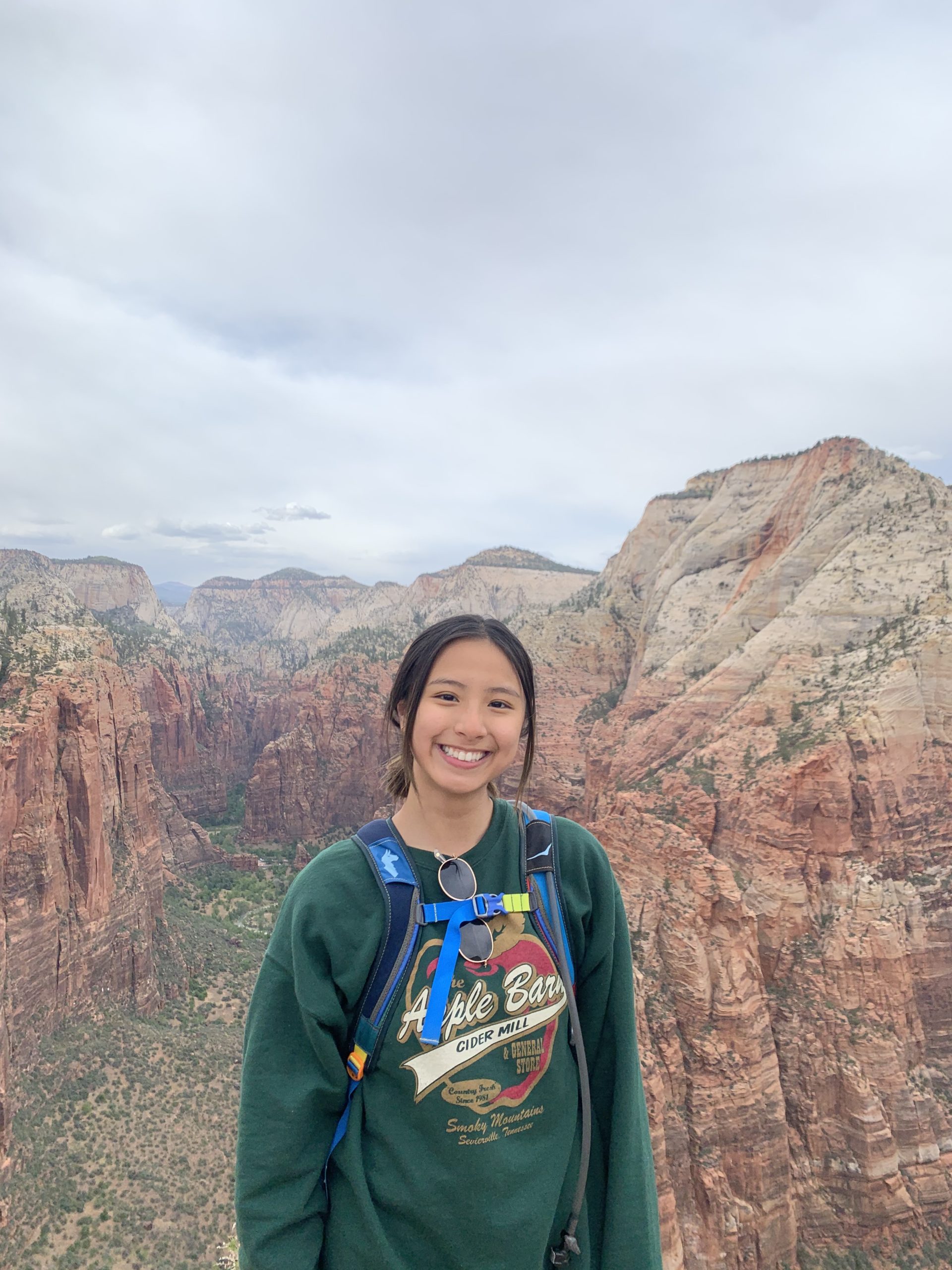 My name is Chelsea and I am originally from Brooklyn, New York. As a little kid growing up in a big city, I enjoyed swimming, biking by the bay, and going to the beach to hunt for razor clams with my parents. My love for water started when my parents took my to swim lessons when I was little and ever since then I always call the ocean my second home. When I was 15 years old, I moved to Circleville, OH and continued my high school education there. Currently, I am about to graduate from The Ohio State University with a Bachelor's in Science in Evolution & Ecology. Throughout my four years here I have grown a passion for aquatic/marine conservation and loving the outdoors. My plan for the upcoming year is going to grad school for marine science or environmental education.
This past summer I had the opportunity to road trip across the US and visited 10 national parks. My favorite one is Grand Teton National Park and during one of my hikes there a moose walked in front of me. Some of my hobbies include running, hiking, rock climbing, volunteering, bird watching, and swimming. I will hopefully be scuba certified by the time camp starts and I am excited to explore the water around camp!
Rosalie Laconto – NC Camp Counselor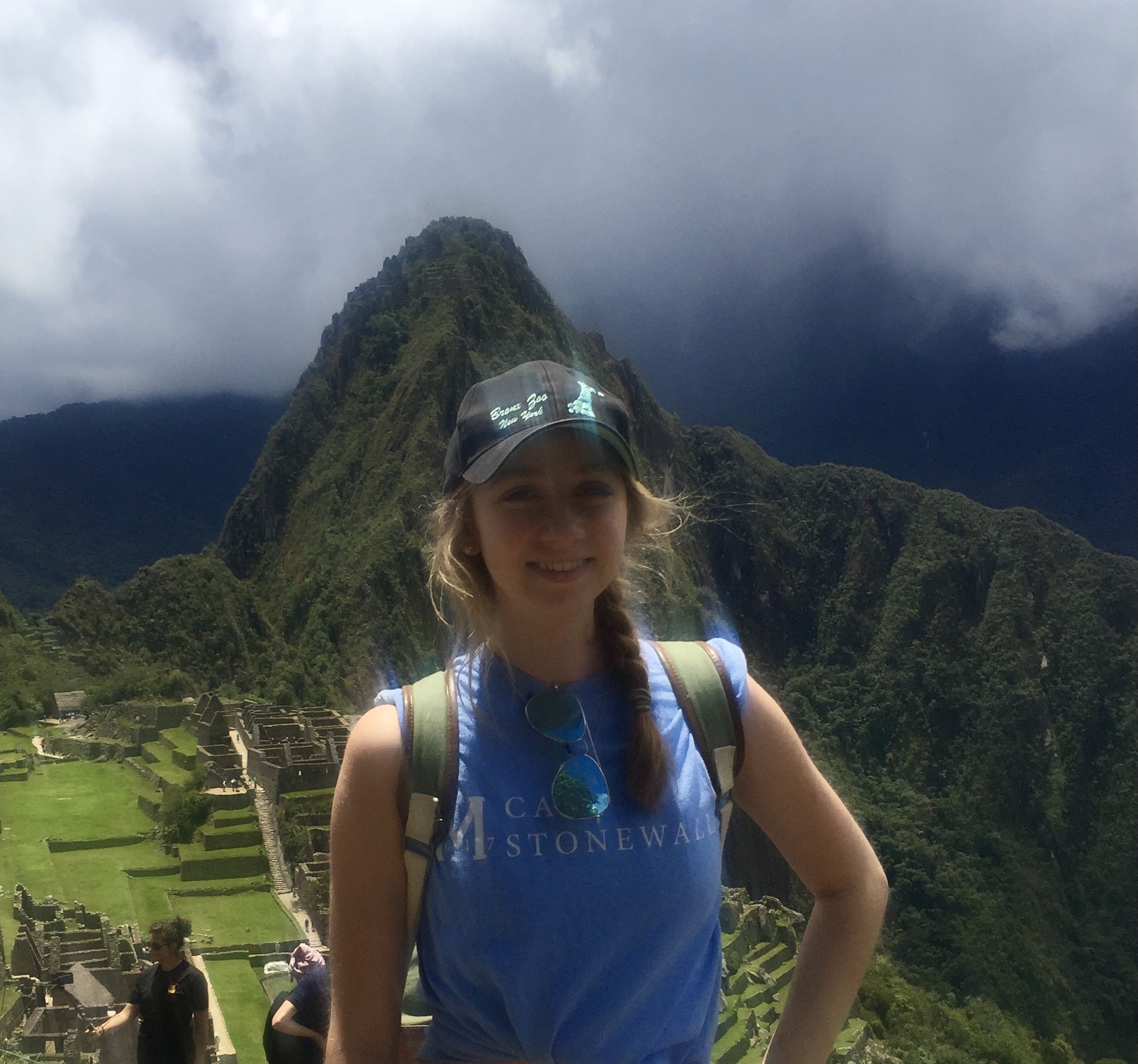 I'm originally from a small town in Massachusetts and grew up loving spending time outdoors at the beach, camping, hiking, and horseback riding. An experience going behind the scenes at an aquarium in high school inspired me to pursue a marine science degree. I moved to Florida for college, and am currently a rising senior at Florida Southern College studying marine biology with minors in psychology and environmental studies. When not busy with school, I work as an adventure recreation attendant at my college recreation center's climbing wall and waterfront dock.
I enjoy finding new opportunities to get involved in conservation, education, and research. I've worked for five years as a camp counselor, interned on an elephant husbandry team, volunteered at an animal sanctuary with fellow college students, and now volunteer with the Florida Aquarium's Center for Conservation in their coral restoration greenhouses. In my free time, I enjoy traveling and finding new snorkeling spots in Florida, as well as reading and expanding my knowledge about whales, my favorite group of animals. I'm excited to be at Sea Turtle Camp this summer with the opportunity to share my excitement and passion for marine life.
Rose Delgado – NC SCUBA Camp Counselor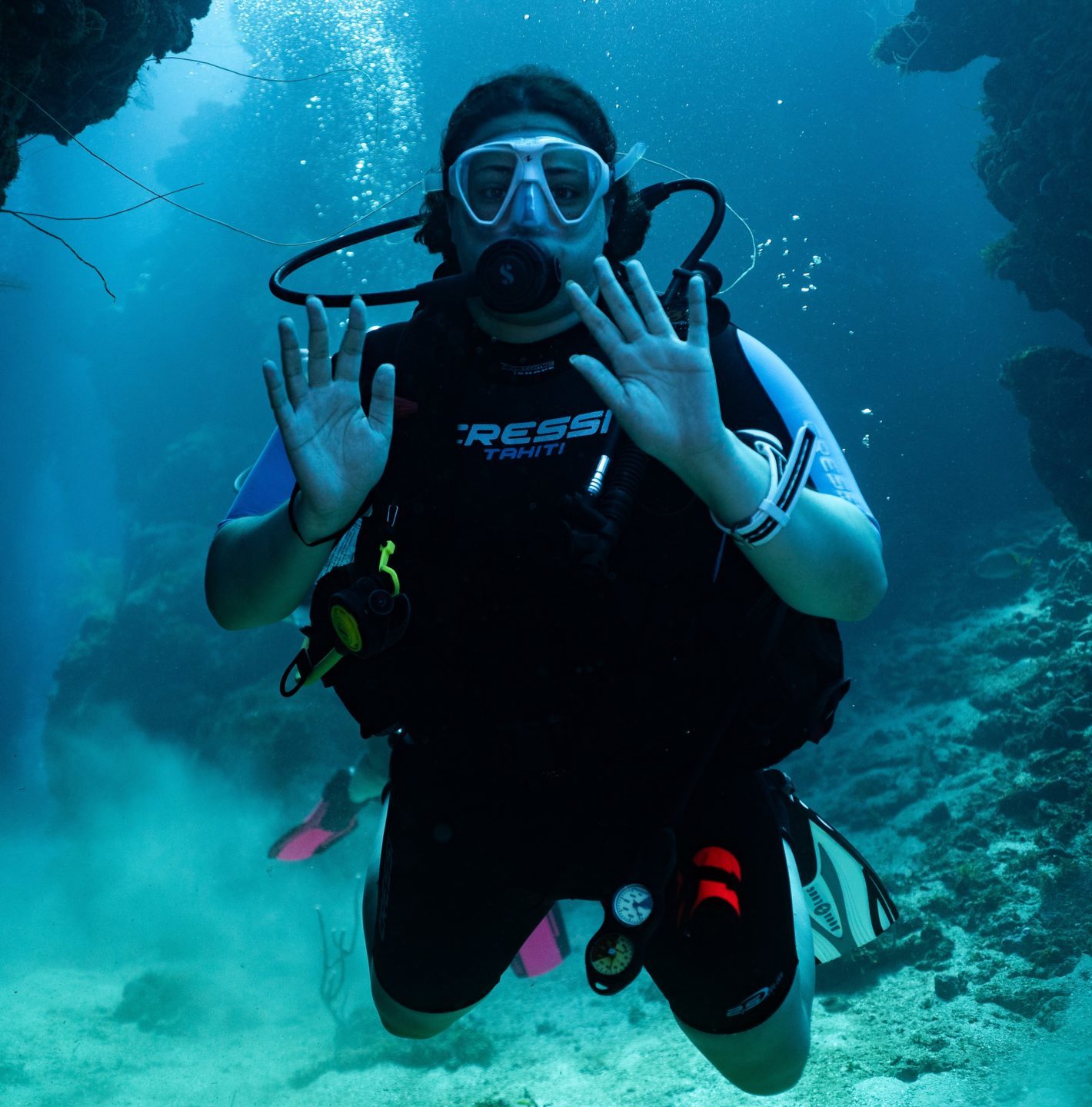 Rose grew up visiting the North Carolina coast and all its unique locations. As a kid, she was afraid of the ocean, but she quickly learned that it was the most fascinating thing and her favorite topic in school. Rose realized that she was the most content and passionate when she was around the ocean and at places where she could closely observe marine wildlife. She decided that she wanted to pursue a career in marine science. Rose is now a senior at Liberty University pursuing a degree in zoo and wildlife biology with a minor in biology and psychology. She started diving through her college's SCUBA club as a freshman and is now a divemaster and president of the SCUBA club. Rose loves to show others the things that she is passionate about, including diving and the amazing marine life that can be seen while diving. Some of Rose's favorite dives have been Mary's Place in Roatan, Honduras and shore diving off the Blue Heron Bridge in Palm Beach, Florida.
Sam Kepford – NC SCUBA Camp Counselor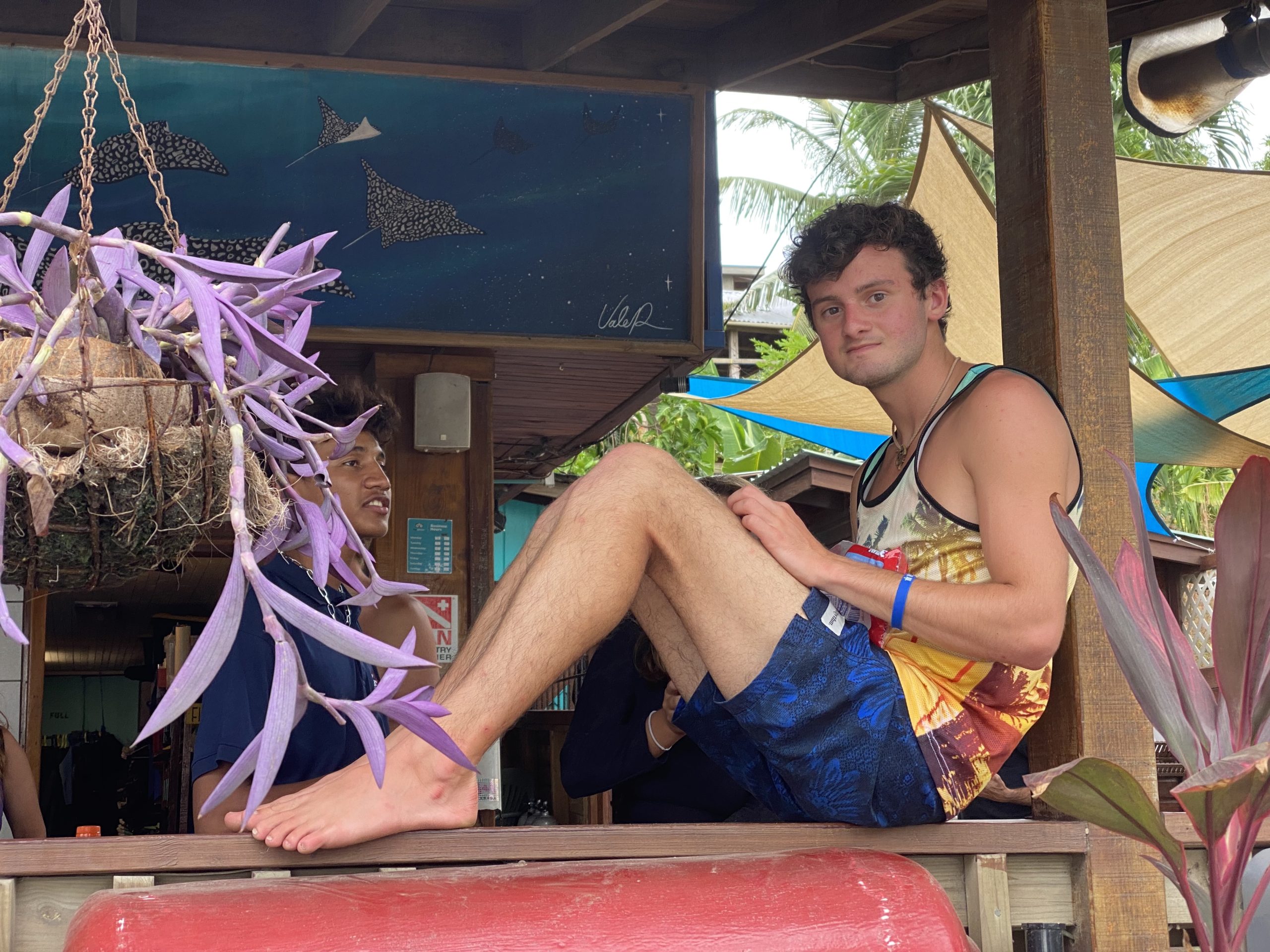 Sam grew up in Waverly, Iowa which is a small land-locked town in the Midwest. He has always had a love for water and adventure. As a kid in Iowa, he participated in many sports including swimming, football, and basketball. His true passion was running and has achieved honors in state track and cross-country events. Along with sports, he has a love of traveling and scuba diving and at the age of 11 he received his PADI open water certification and has been diving ever since.  Growing up his family traveled to many different islands in the Caribbean for scuba diving. His favorite island has always been Grand Cayman because that is where he saw his very first shark and also where he saw a hammerhead shark for the first time.
Diving helped him to want to learn more about the outdoors and to teach others about enjoying the wonders of nature just like he does. His passion for the outdoors is what led him to move to Alamosa, Colorado to pursue a degree in Outdoor Education and Stewardship. Throughout his college career he has had the opportunity to earn many certifications, with the greatest being his PADI instructor's license. When he is not working towards his college degree, he likes to spend his free time working out, climbing, being in the ocean, or hanging out with friends.
Ivy Pratola – Carolina Ocean Odyssey Marine Educator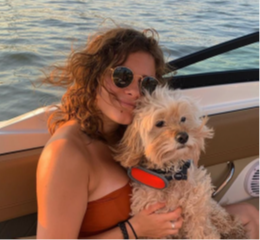 Ivy is originally from Kennett Square, Pennsylvania. She has spent the last four years skiing, surfing and hiking throughout New England while attending Plymouth State University in Plymouth, New Hampshire. She majored in Environmental Science and Policy and plans on continuing her education in a Master of Teaching program next spring. Ivy's been surfing since she was about 7, and grew up surfing on the Jersey Shore and in the Outer Banks. This is Ivy's second summer working in summer camps and she is so excited to spend it at WB Surf Camp.
Ryan Tucker -Trip Leader (Florida Keys SCUBA)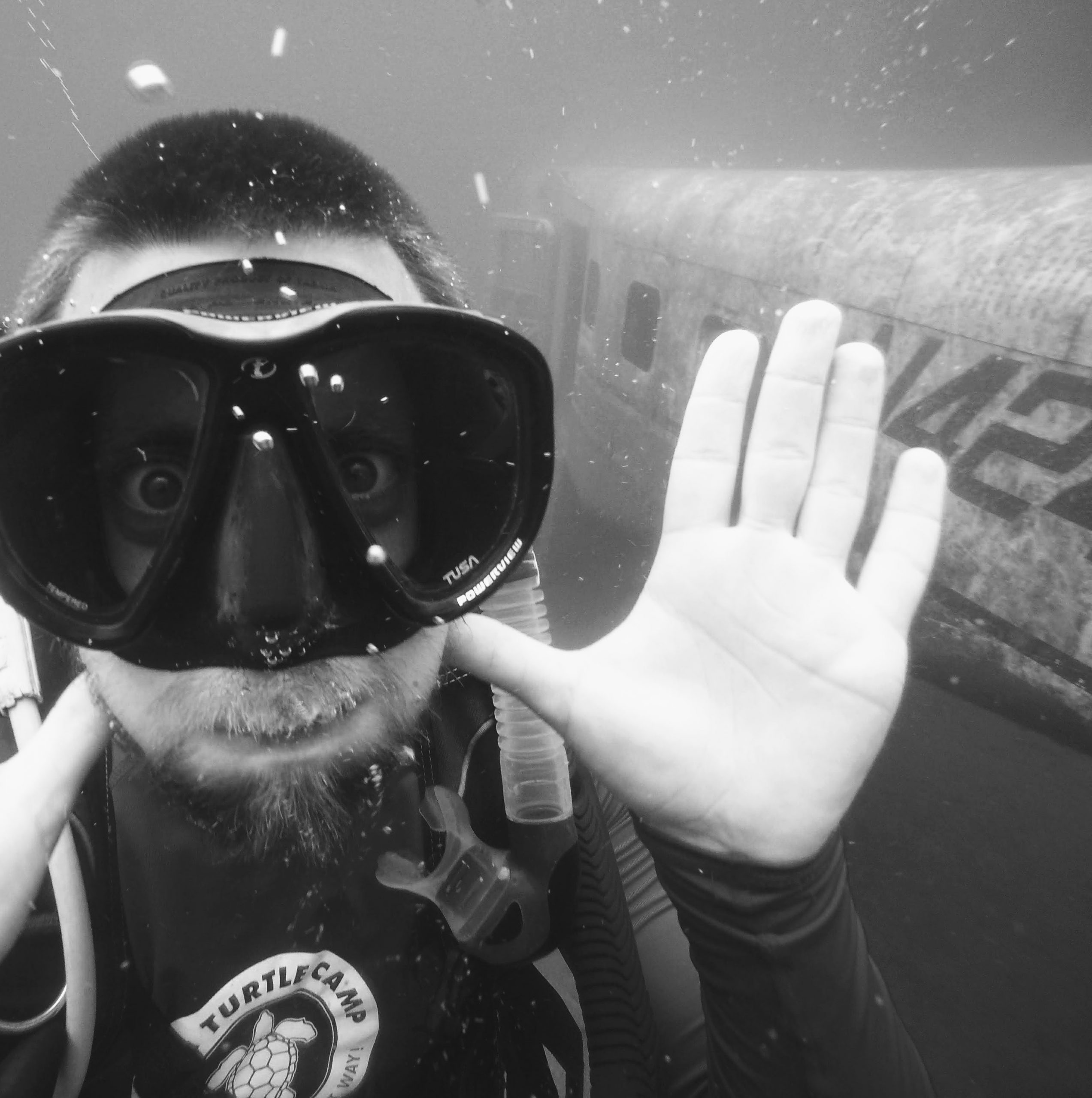 Ryan's passion for the ocean and conservation began at an early age. His family enjoyed traveling to many of the country's national parks and protected lands. Growing up in California, Ryan was never too far from the outdoors. With the Sierra Nevadas to the East and the Pacific Ocean to his West, he was always surrounded by nature. While studying Marine Biology and Kinesiology at Humboldt State University, Ryan found a new passion, swimming with the local flora and fauna of the cool, nutrient-rich waters of the Pacific. When he isn't swimming with fish or stepping from rock to rock in the intertidal, Ryan enjoys hiking, biking, and adventuring in the great outdoors. This is Ryan's FIFTH summer at STC and he can't wait to get back into the swing of things. There is so much to see and experience when it comes to the ocean, it is so vast and unexplored… what wonders lie beneath those crashing waves? He hopes you will come join him and find out. Let's blow some bubbles!
Abby Hayes -Trip Leader (Florida Keys SCUBA)
Abby was born and raised in Michigan and grew up spending most of her weekends at the lake. She has always been a water bug at heart. One of her first experience's seeing the ocean was when she attended Sea Turtle Camp. From that moment on she knew she wanted to be a marine scientist .
Abby loved being a camper so much that she came back for Surf Camp one summer and to get scuba certified the next. While attending college she became a marine educator for camp and a intern at the Karen Beasley Sea Turtle Hospital.
She attended Coastal Carolina University and earned her bachelors degree in marine science in 2020. While attending college she studied abroad in Costa Rica with nesting sea turtles. In August of  2021 she obtained her masters in teaching science at CCU. She is now teaching high school marine science.  In her free time she enjoys looking for sharks teeth and shells, going fishing, and swimming. Abby looks forward to meeting campers and sharing her passions of ocean conservation with them.
Nicole Krampitz -Trip Leader (Florida Keys SCUBA)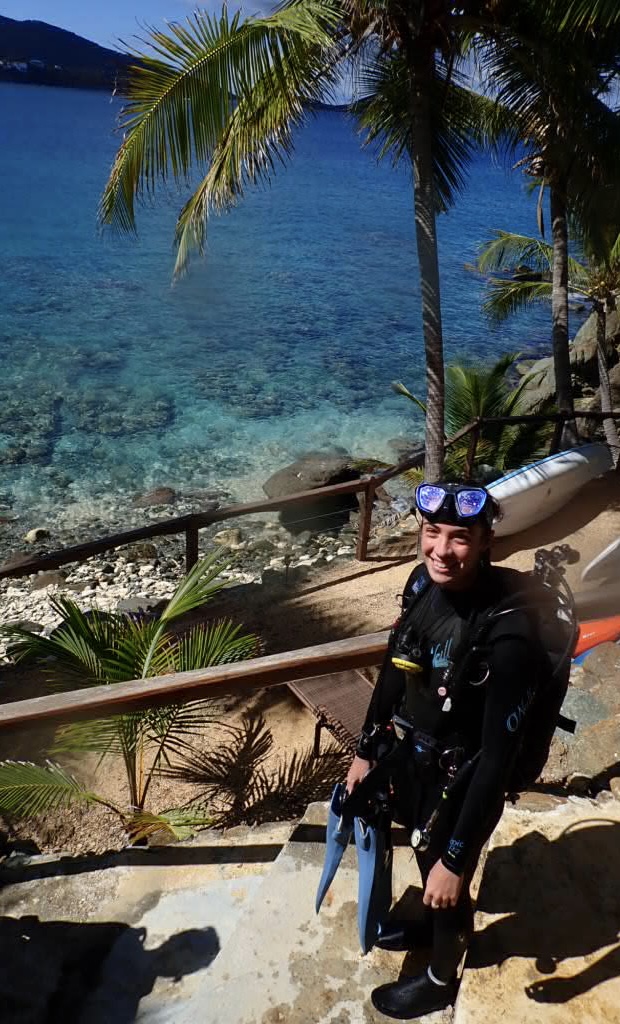 Nicole is originally from Dallas, TX and, despite being far from the ocean, grew up with a fascination of all things marine. She completed her undergraduate degree at the University of Miami in Marine Science and Biology and is currently pursuing her master's degree at the University of the Virgin Islands. Her research is centered around coral disease, but she also has a passion for marine mammals, turtles, and sharks.
Nicole has been diving for over 10 years now and specializes in deep (~150 feet) technical diving in the Virgin Islands to monitor fish populations and coral coverage. Her favorite dives include those in the Galapagos where she studied abroad and grouper spawning aggregation dives. This summer will be Nicole's second working for Sea Turtle Camp but her first doing the Florida Keys trip, so she is very excited!
Casey Dellosso -Trip Leader (Costa Rica)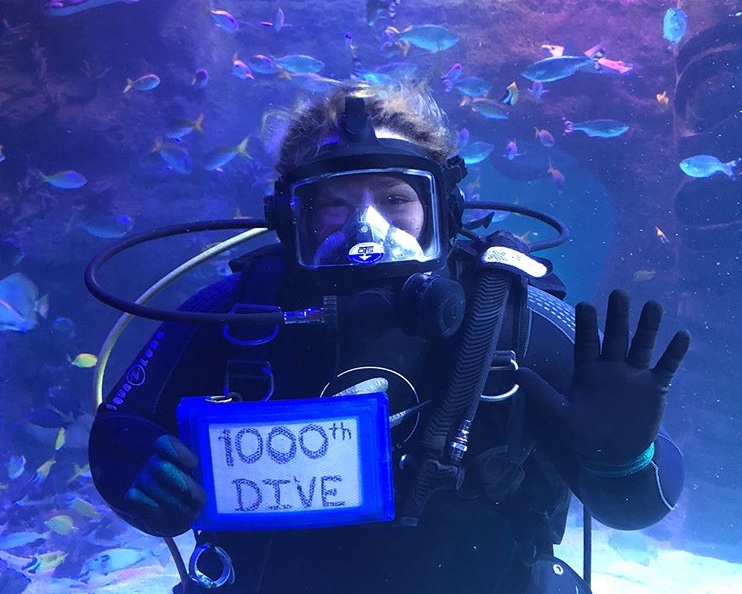 Casey grew up on the Jersey shore, where she found her passion for the ocean. She attended Sea Turtle Camp as a camper where she became SCUBA certified. Casey then continued on to become a certified Divemaster. She attended Nova Southeastern University in Ft. Lauderdale, Florida and graduated with a B.S. in Environmental Science. After graduating, Casey worked at Sea Life Aquarium and got the opportunity to dive with many animals, including: sharks, sea turtles, and stingrays. She taught the guests about these amazing animals and the ways we can protect them! Since becoming a certified SCUBA diver at Sea Turtle Camp, Casey has done over 1,300 dives in 5 different counties! Her favorite dives are her first, in Wrightsville Beach, NC and diving with hammerhead sharks in the Galapagos Islands! Casey is a middle school science teacher where she gets the opportunity to share her passion and experience with students and help grow the next generation of scientists!
Nicole Kirsten – Carolina Ocean Odyssey Counselor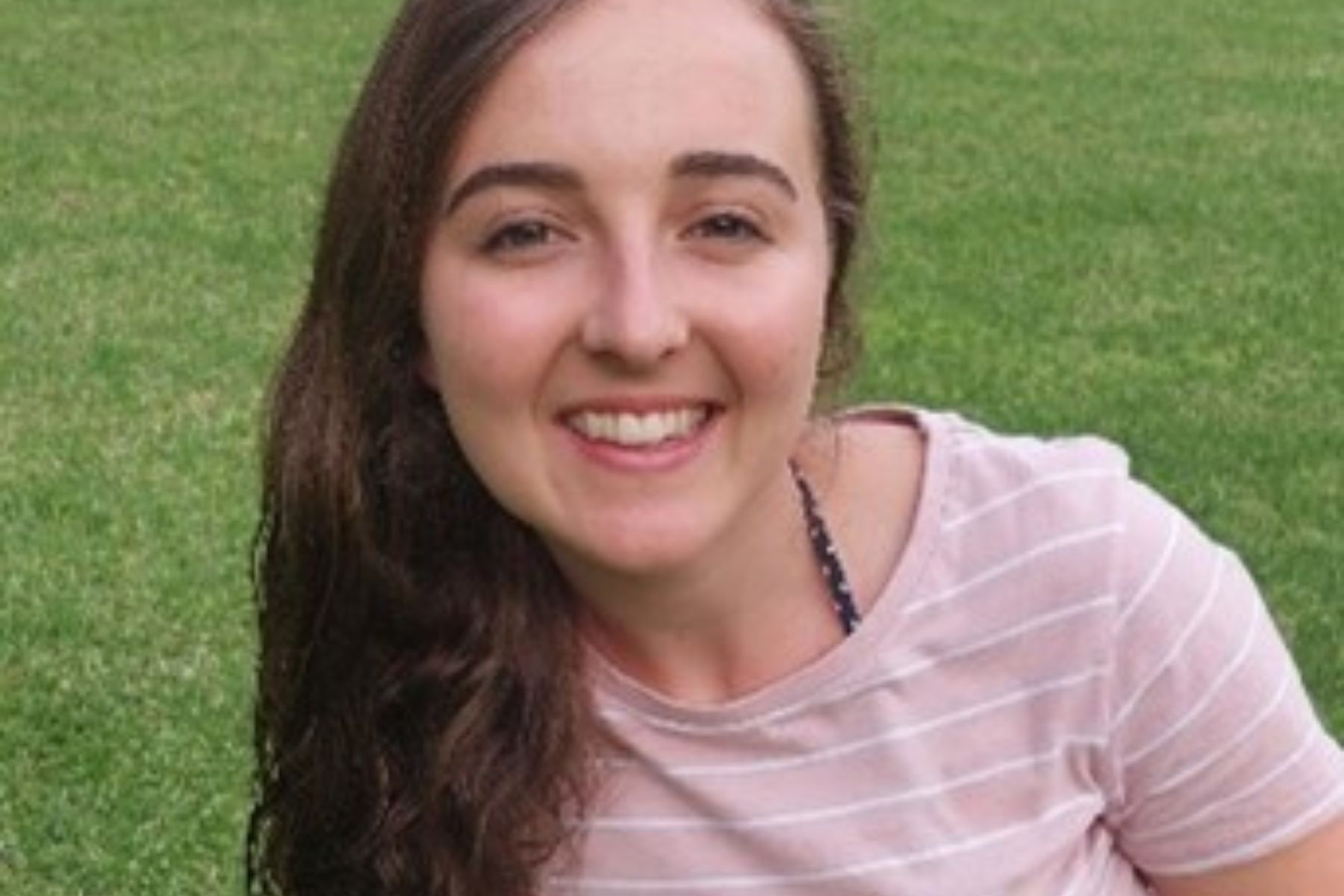 Meet Nicole, often known as Nicki or Nics. She is 24 years old, born and raised in Johannesburg, South Africa. She studied Sport Science and Biokinetics at the University of Pretoria and graduated in 2020. After college, she then returned to Johannesburg to do an internship in 2021. After studying and completing the internship, she became fully qualified for work, but first wanted to take the time to travel, adventure and see a bit of the world this year.
Growing up Nicki's favorite holiday trips were always (and still are) at the beach or at a local reservoir. She adores the beach, being outdoors and in the sunshine; she is happiest on a boat or swimming in the sea. She is always keen to try new things and see new places, no matter how extravagant or simple, just as long as you refer to it as being an "adventure". Nicki loves music and dancing and more often than not is the first on and last one off the dance floor.
Some fun facts about Nicki: she can play the drums, has her skippers license, considers "Footloose" to be the best movie ever made, and her three favorite things are strawberry ice cream, classic VW beetles and country music.
Karin Plank– COO Marine Educator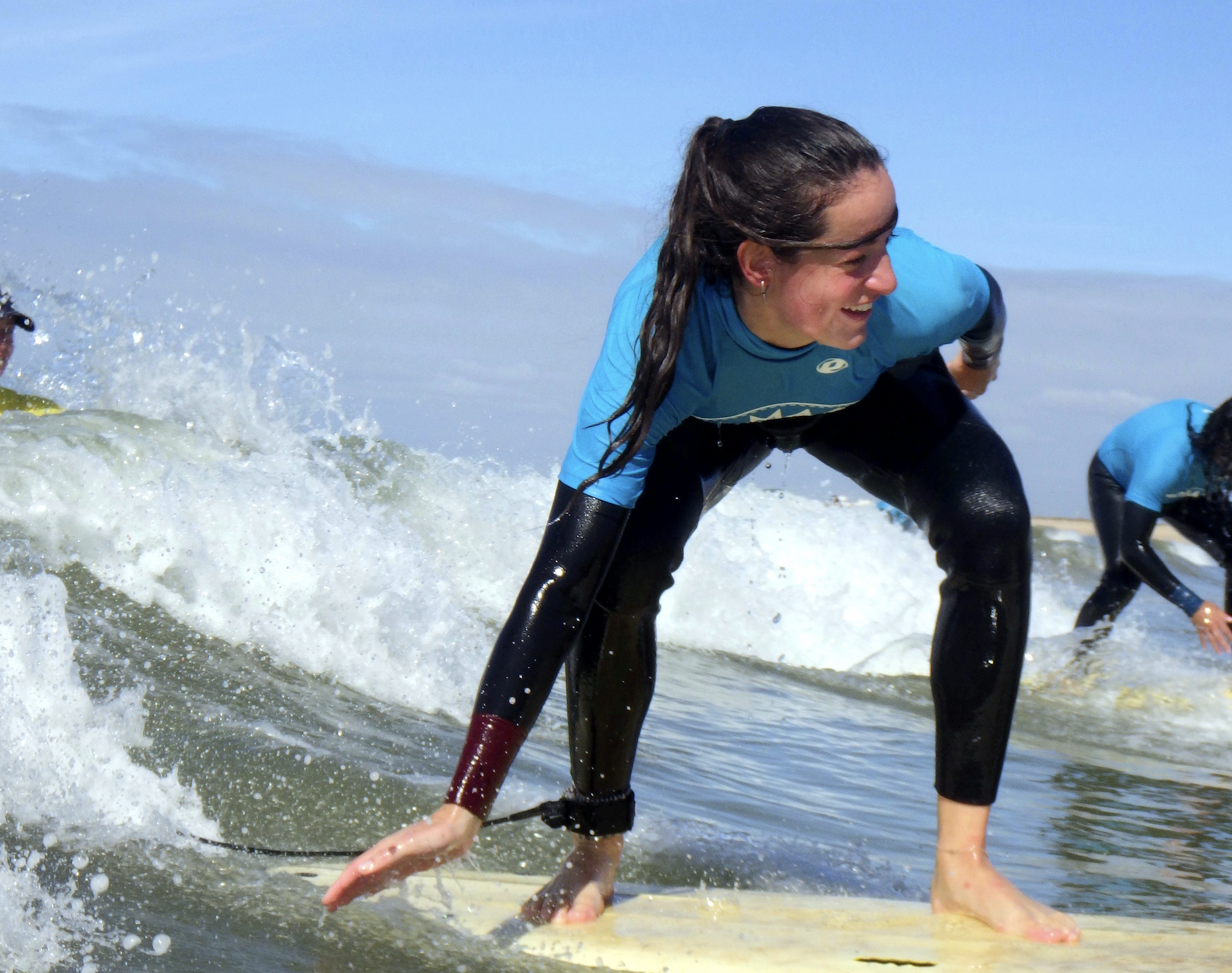 Karin was born and raised in Italy and is finishing her Masters in Marine Biology in Portugal, Faro. She discovered her passion for surfing in New Hampshire with her host-family during a gap-year in 2018. This was the main reason why she chose to study in Portugal, with its amazing waves all year long – she even bought her very first surfboard there, called Arturo. If Karin is not in the water, you would probably find her hiking, climbing, or skiing, basically whatever is outdoors that is fun and makes her happy. Karin also loves to read a good book in her hammock, laughing and Taco Tuesdays.
James Nagaoka- Carolina Ocean Odyssey Unit Leader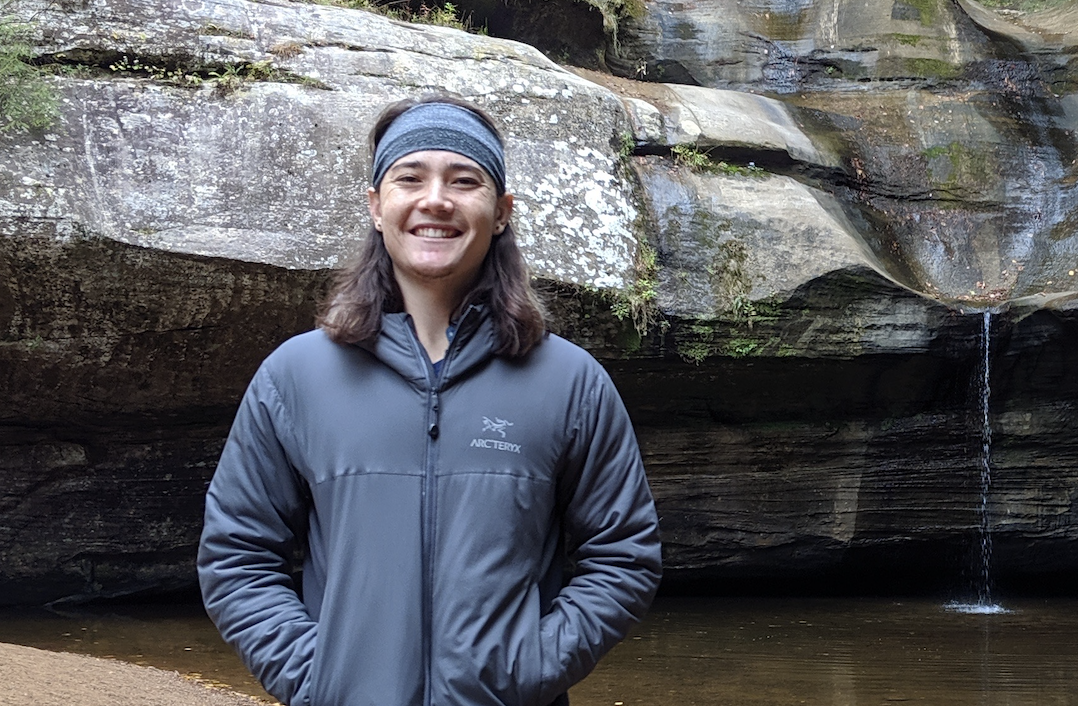 James was born and raised 45 minutes from the Pacific Ocean in Arcadia, CA. Fun fact: Arcadia, CA has wild peacocks that roam the streets! The close proximity to the beach fostered his love for the ocean and all of the life it holds. He moved to Columbus, Ohio to attend The Ohio State University. Initially, James didn't know what he wanted to study, but after switching majors a few times, he finally decided on Evolution and Ecology. He will be graduating this spring with a B.S. in Evolution and Ecology. James has a deep interest in science. He has always been an inquisitive person and while at university, he performed undergraduate research on invasive vines. During his time at OSU, James also worked as a teaching assistant for Biology where he found his love for teaching. His love for nature and teaching brought him to this position and he is super excited for this summer! James plans on attending graduate school for marine ecology after a few gap years to gain some work and life experience. Some of James's other interests include weightlifting, baseball (go Dodgers!), and exploring new places/new food. His favorite animal is the Sea Walnut (Mnemiopsis).
Cory- Kitchen Staff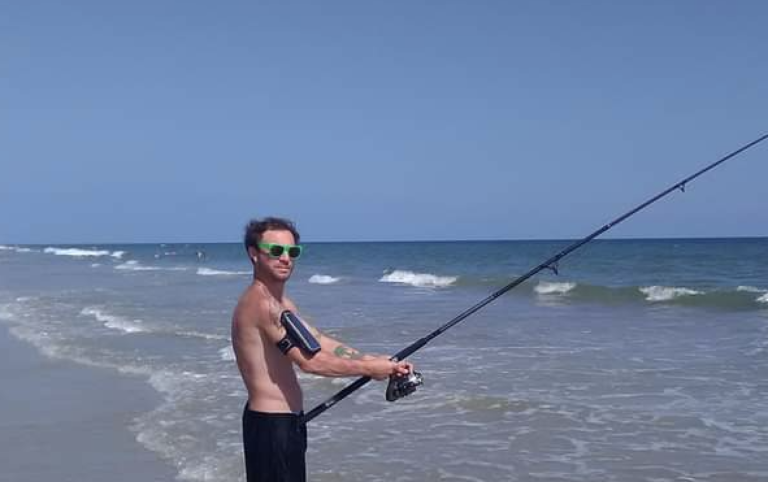 Cory was born a small town in Mansfield, Ohio. In high school he was an avid soccer player but quickly realized cooking food is his passion. He loves seeing happy faces as the end result of his work.  Growing up in a military family he traveled to a few different places all over the globe such as Okinawa, Japan which was his favorite! He loves to spend time fishing on the beach and kayaking through our local waterways. He frequently takes trips to the Appalachian Mountains to go hiking. He has a green thumb and loves spending time in his garden and using the fresh ingredients to create new meals. . Cory attended Carteret Community College in Morehead, NC where he received his culinary degree. He loves learning from people and was always a class clown so be prepared for some extra laughs this Summer!
Lisa Ciuffetti- Costa Rica Travel Instructor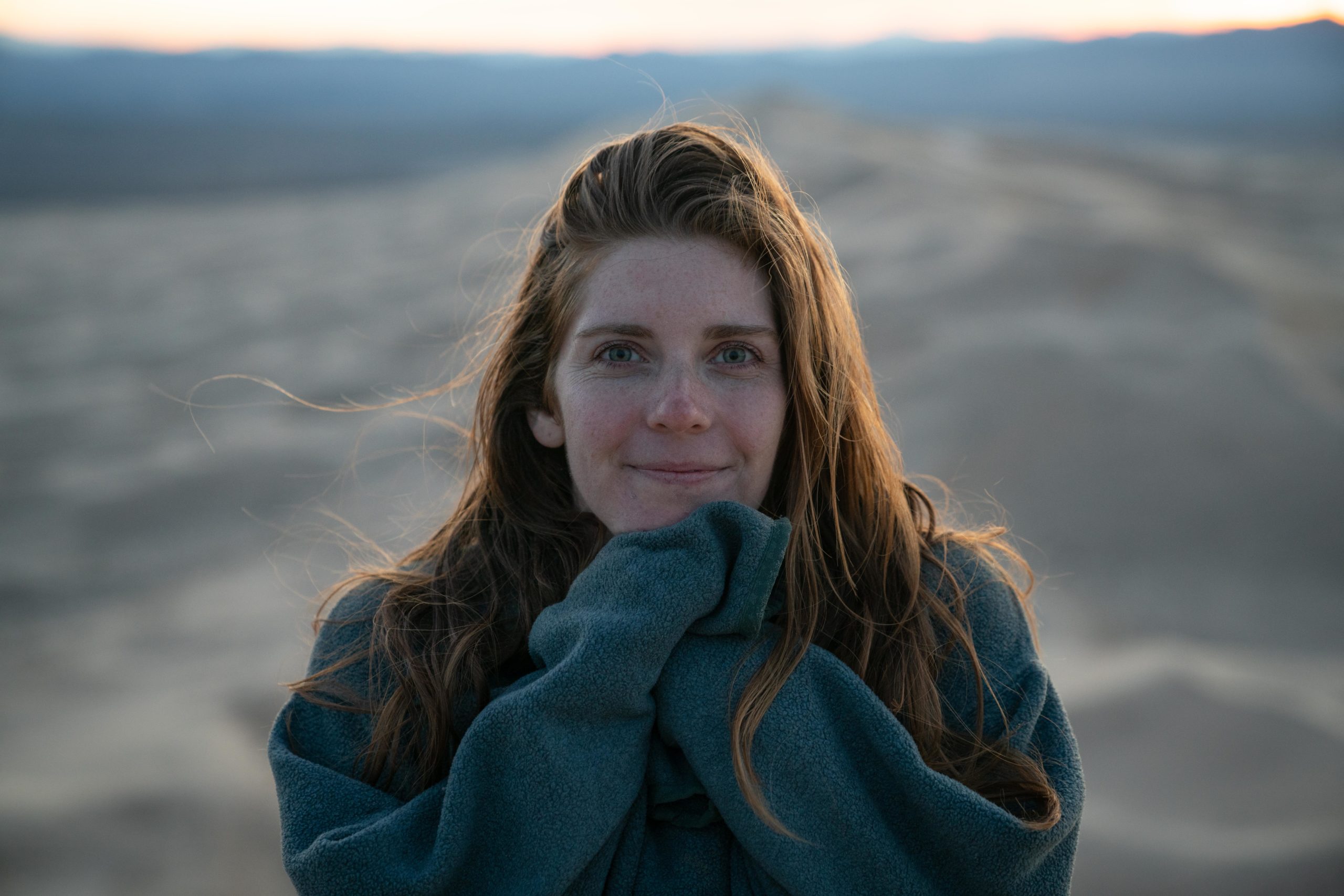 Lisa grew up in the forests of Massachusetts just outside of Boston, where she fell in love with the sea through an obsessive amount of Humpback whale watching trips taken during the summers. Lisa went to UCLA for her undergrad, where she became an outdoor guide taking students and faculty on guided trips throughout California and the Southwest. Whether it was canoeing on the Colorado River or backpacking across the Sierras, she fell head over heels for all the National Parks of the area and the natural diversity they had to offer. Through various kayaking or SCUBA excursions to Catalina and the Channel Islands, she also developed a deep love for the kelp forests of California, and has been based on the West Coast ever since. When not in the outdoors, Lisa is a film producer working on a number of movies, television and documentary projects. In her spare time you'll find her watching movies, reading, or searching for the nearest body of water for a swim.
Karly White- Costa Rica Travel Instructor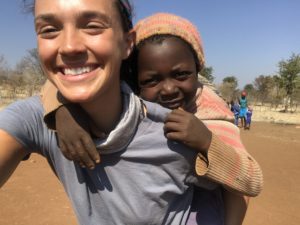 Meet Karly, she is a 27 year old from Long Island, New York. She spends a lot of her time enjoying nature, at the beach, traveling, hiking, fishing, and playing volleyball. Karly went to Iona College in New York where she played division I volleyball and earned her Bachelors in Social Work. After graduating, Karly traveled to Zimbabwe to volunteer She has spent the past 4 years in Massachusetts where she obtained her Master's in Social Work from Boston College and started her career as an elementary school social worker. She loves working with kids and providing them positive social and emotional support!