Sea Turtle Camp Hawaii
2023 Registration Now Open
Overview
Come join in the aloha spirit while learning about Hawaiian sea turtles and other marine life in a tropical paradise. With both state and federal protection, the population of green sea turtles (known locally as honu) appears to be on the rebound, giving you numerous opportunities to learn about them and their habits on land and in the water. We'll even get to learn about sea turtle research projects and exam the feeding habits of green sea turtles. Students will get to work with the Hawaii Institute of Marine Biology's Education Program to learn real hands-on research techniques from marine biologists. They will get to collect their own plankton samples, observe their samples under a microscope, and will learn the art of scientific drawing. Students will then get to learn about invasive species and about the current research being conducted in Kane'ohe Bay. Join other teens on a journey through the incredible island of Oahu for an adventure you will never forget. When not working with sea life, we'll immerse you in some of the most beautiful, famous, and treasured landmarks the island has to offer. We'll surf the breaks of the North Shore, paddle the waters of Waikiki, snorkel over beautiful coral reefs and even dine at an authentic Hawaiian luau. While on the island we'll also soak up the history and culture by hiking Diamond Head Crater, learning about Native Hawaiians at the Polynesian Cultural Center, and going on a guided tour of the USS Arizona Memorial at Pearl Harbor. This program is designed for rising 9th-12th graders that are passionate about sea turtle conservation and looking for a tropical adventure abroad. Join us on our next trip as we:
Learn about real scientific research from marine biologists
Collect data as part of scientific research
Hike Diamond Head Center
Dine at an authentic Hawaiian luau
Surf the waves at the North Shore
Snorkel the coral reefs that fringe the island
Earn thirty hours of community service credit
**Please note that all activities are subject to change without notice**
Camp tuition includes all lodging, meals, 24-hour same-gender adult supervision (5:1 camper to staff ratio), shuttle to and from the Honolulu International Airport (HNL), equipment, daily transportation, t-shirt, activity fees, community service certificate, and group photo. Campers are responsible for round-trip airfare to Honolulu and additional money for souvenirs.
2023 Hawaii Camp Dates:
Full
07/02 - 07/15
Ages 14-17
$4,940.00
Full
07/16 - 07/29
Ages 14-17
$4,940.00
Activities
Oahu is home to some of the most diverse marine ecosystems and tropical rainforest habitats, and you will have the opportunity to explore it all from the waves of the North Shore to the reefs along the southern side of the island. This adventure provides teenagers with the opportunity to learn more about marine biology through hands-on, feet-wet experiential education. You'll get the extraordinary opportunity to work hands-on with sea turtles and other marine life, as well as participate in some amazing daily activities designed to teach you through experience instead of out of a textbook.
During this 14-day adventure you will:
Collect data phytoplankton
Dine at an authentic Hawaiian luau at the Polynesian Cultural Center
Surf the waves on the North Shore (they are small in the summer)
Snorkel the coral reefs that fringe the island
Stand Up Paddleboard tour of the Oahu coastline
Explore the exhibits at the Waikiki Aquarium
Learn about US history at the USS Arizona Memorial
Find hidden animals at the tidepools
Lodging
The University of Hawaii at Mānoa
Founded in 1907, the University of Hawaii at Mānoa is the flagship campus of the University of Hawaii System. A destination of choice, students and faculty come from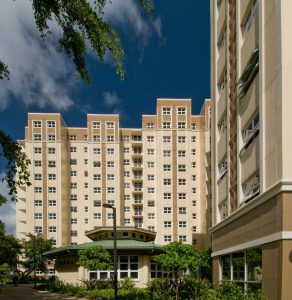 across the nation and the world to take advantage of UH Mānoa's unique research opportunities, diverse community, nationally-ranked Division I athletic program, and beautiful landscape. Located in the stunning Mānoa Valley just outside downtown Honolulu, Hawaii on the island of Oahu, this 320-acre campus serves as a home base for our entire stay. Only a short drive from the South Shore, Hawaii's most consistent and popular wave-riding location in the summers, UH gives us access to all that the South Shore has to offer. We are within only a couple of miles of Diamond Head Crater, one of Oahu's ancient volcanic relics. Hopping on the H1 Highway will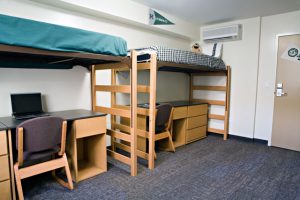 take us straight to Pearl Harbor, the Dole Plantation, and on up to the North Shore which is the most popular surfing destination in the world. Nearly every world champion surfer has been crowned here, which is appropriate since this is where surfing was born. We will explore the reefs by snorkeling and free diving, and enjoy the majesty of the Seven Mile Miracle that is on the North Shore from Haleiwa up to Sunset Beach. No matter what side of the island we are on, the water visibility is incredible and the water temperature is perfect! Each day we'll ride the waves above and snorkel the depths below to discover all of the life that Hawaii has to offer, then head back to the dorms for a good night's rest within the beautiful Mānoa Valley.
Do I get to see real live sea turtles?
YES!!! The Hawaiian green sea turtle is one of the precious native Hawaiian species on display at Sea Life Park. The Hawaiian name for this type of turtle is honu. The honu at Sea Life Park are unique in that they are the only reproducing colony of green sea turtles in the United States under human care.  Most of the adult turtles you will see are over 65 years old and still producing offspring. We may even see them when snorkeling or swimming in the ocean!
What kind of community service will I be doing?
At Sea Turtle Camp, service is the most rewarding part of our program, and we like to think of it as service learning. Everything we do at Sea Life Park, from working directly with live sea creatures to cleaning, feeding, and educating visitors sounds more like enjoyment than service! We also participate in a large beach cleanup with Sustainable Coastlines.
Should I bring a friend?
While most participants come alone, you are welcome to come with a friend. Please indicate if you would like to room with someone specific.
How old are the campers I will be rooming with?
Roommates are grouped together by age in order to enhance the overall level of comfort. There are 5 campers and 1 counselor in each bunk room.
I am a finicky eater. Can you cater to special diets?
Yes, we can. We know how important it is to eat healthy meals when you are outside and at the beach all day long. We'll ask you in a questionnaire what types of food, snacks, and drinks you prefer.
What do I need to bring?
A complete packing list will be included with your informational registration packet.
Can I call home during camp?
We have all campers check in with their parents upon arrival, but we have limited parental contact for the duration of the camp. Sea Turtle Camp is a growing experience, and we find that young people do best and gain confidence through independence. Campers are NOT allowed to carry cell phones at any time during camp. Any cell phones brought to camp will be collected upon arrival and returned upon departure. Parents will be updated through emails and the many pictures we'll be posting on Facebook throughout the trip! We will provide an after-hours number to reach the office in the event of an emergency.
What sort of payment do you accept?
We accept checks, money orders, or VISA/MC/AMEX credit cards. All credit card payments are processed online using a secure server. There is a $50 service charge for all returned checks. With the exception of the trip deposit, a 3% credit card surcharge will be assessed for all payments made by credit card. Please review our cancellation policy. Deposits are not refundable after we have received teacher references and your camper is accepted into a program.
What airport is best to fly into for your program, and do you provide a shuttle service?
The best airport to fly into is the Honolulu International Airport (HNL), which is located a short drive from our housing at the University of Hawaii Manoa. The shuttle cost to and from this airport is included in the program tuition.
What if I can't get in by the set check-in time?
Please contact our Program Coordinator to discuss arrivals and departures outside of our preferred times. In order to avoid missing any planned activities, participants driving in should try to arrive between 12:30 – 2 pm on the first day and depart around 12:30- 1:30 pm on the last day of camp.
What if my luggage doesn't make it?
Occasionally the airlines will misplace luggage or your suitcases will miss connecting flights. We recommend keeping essentials, such as medications, toiletries, bathing suits, and extra change of clothes, in their carry-on luggage just in case. We also recommend purchasing trip insurance when you select your flight.
What is your cancellation policy?
Sea Turtle Camp is an extremely high quality, tight margined program, with limited space. Therefore, once your student has been accepted into the program, exceptions to this policy cannot be made for any reason, including weather or personal emergencies. Please review the terms of our cancellation policy. In order to enroll in camp you must agree to these terms. Our full cancellation policy can be found here.
Do you have insurance?
We carry a comprehensive insurance package, including general liability. Once again, travel insurance is recommended.
How much spending money should I bring?
We recommend campers bring $50 to $75 per week of camp. This is for snacks, souvenirs, or gifts you wish to purchase while at camp.
Does my child need to know how to swim to be able to attend this program?
Yes. Due to the nature of this program, all campers must be able to swim and have a basic level of comfort in the water.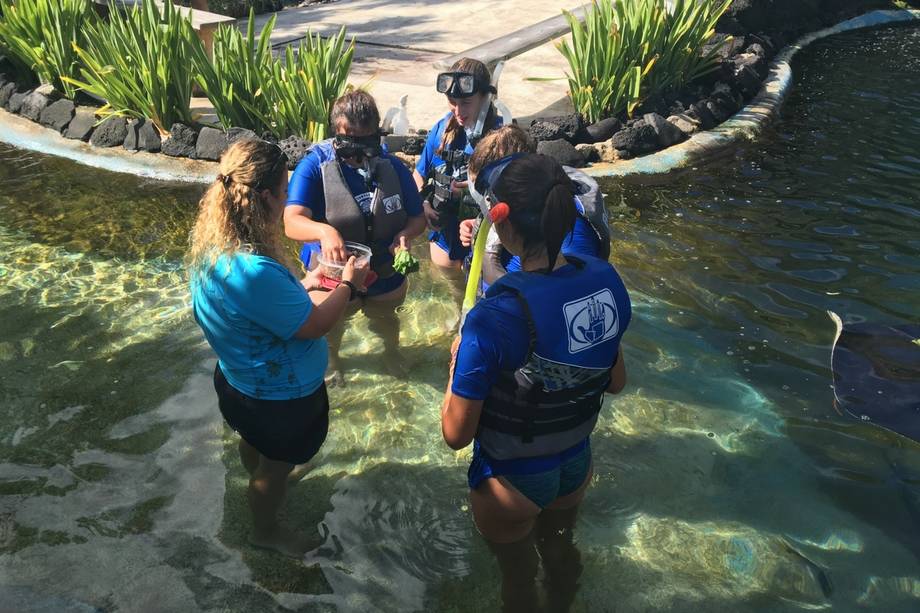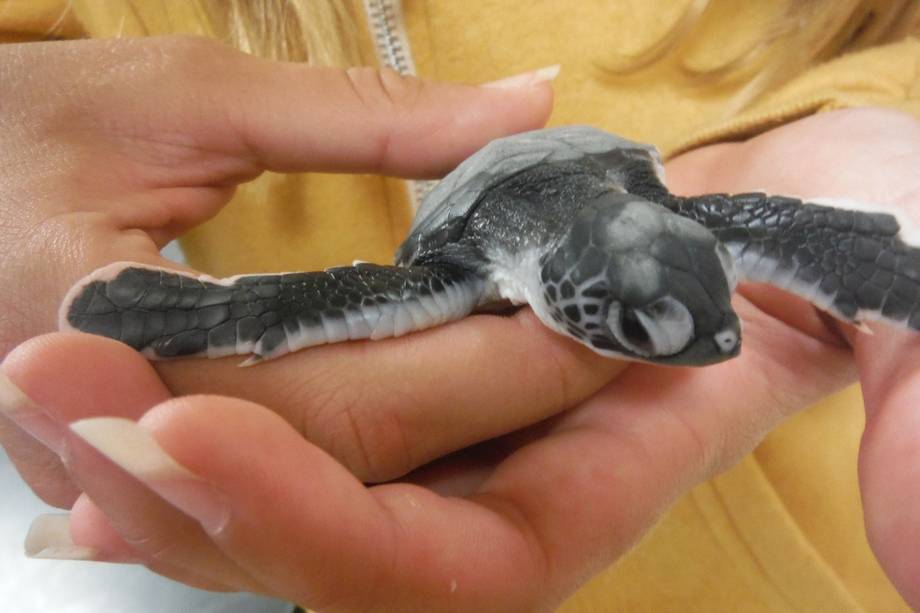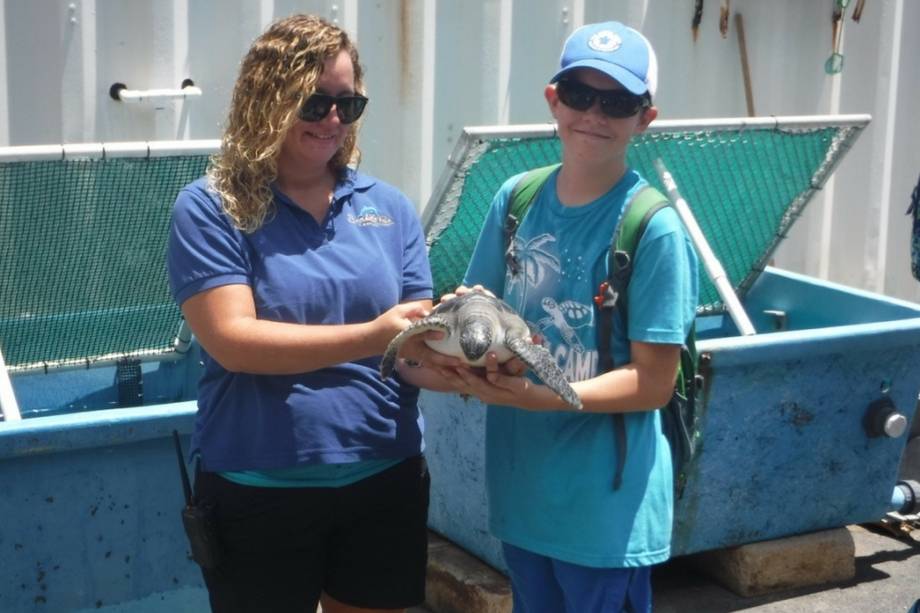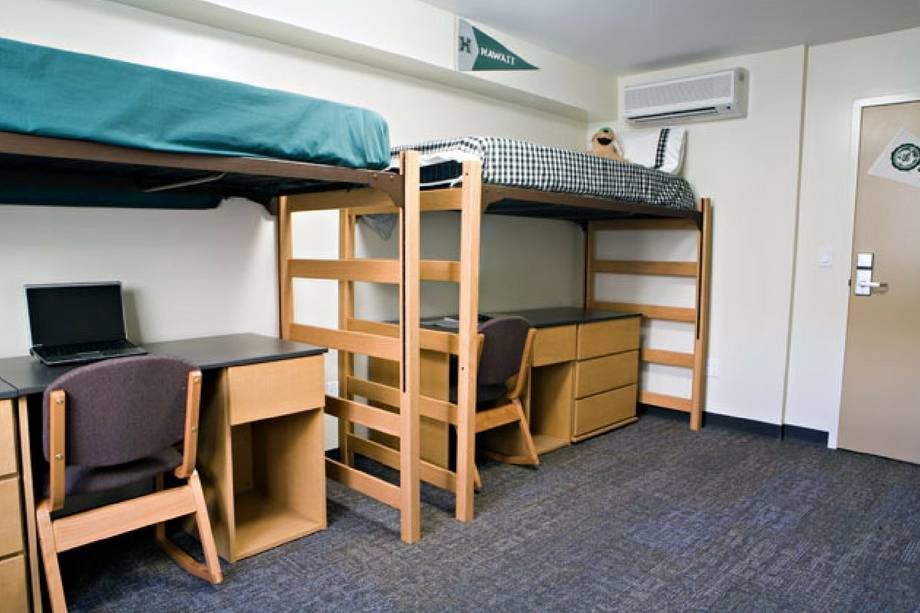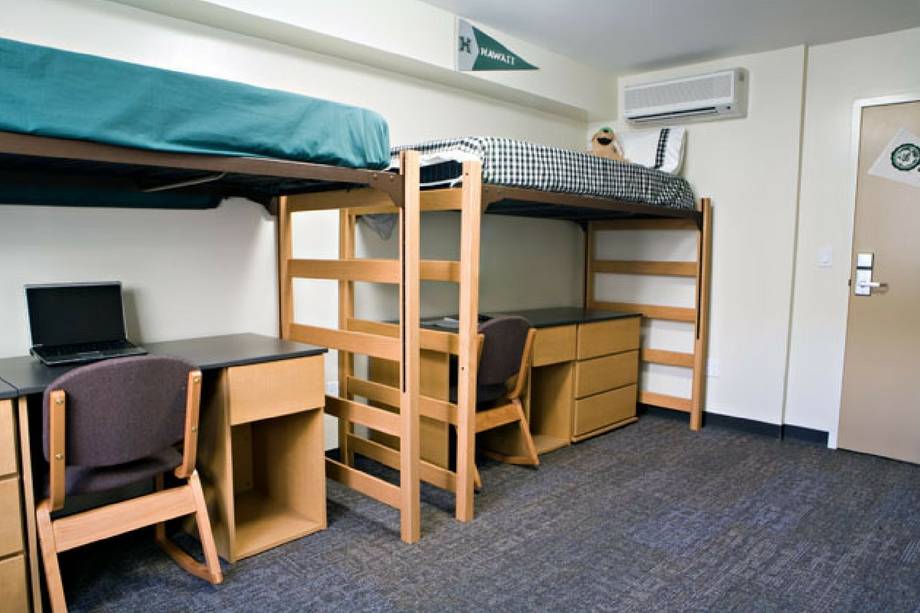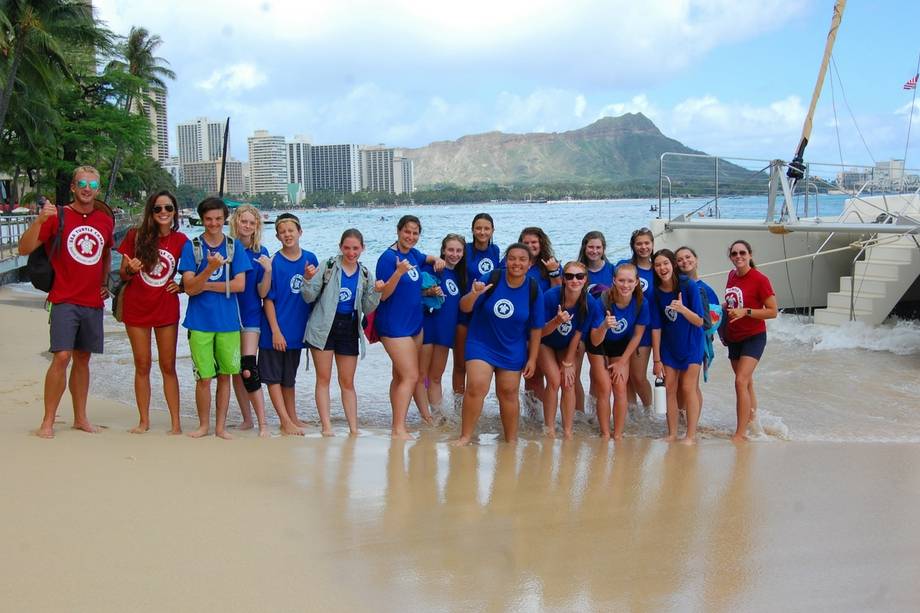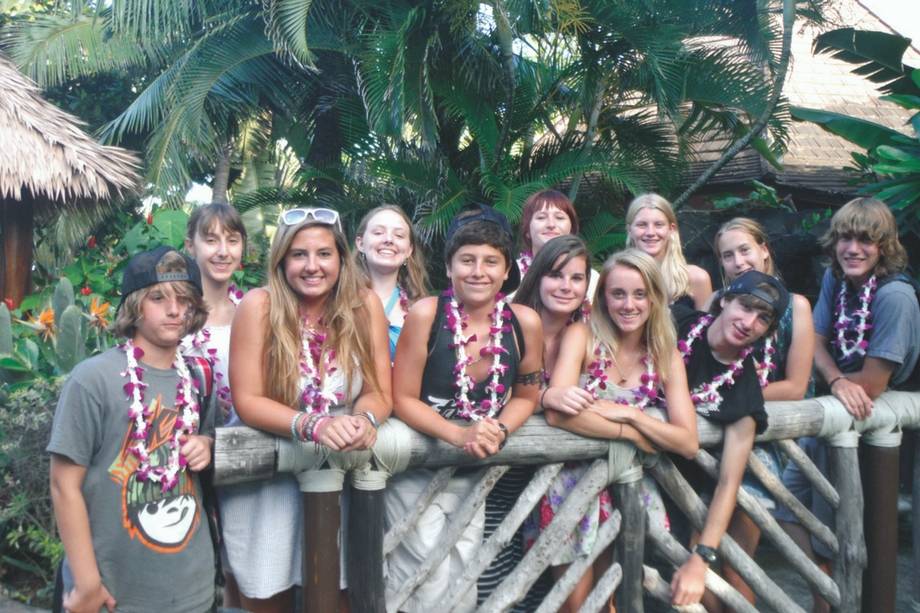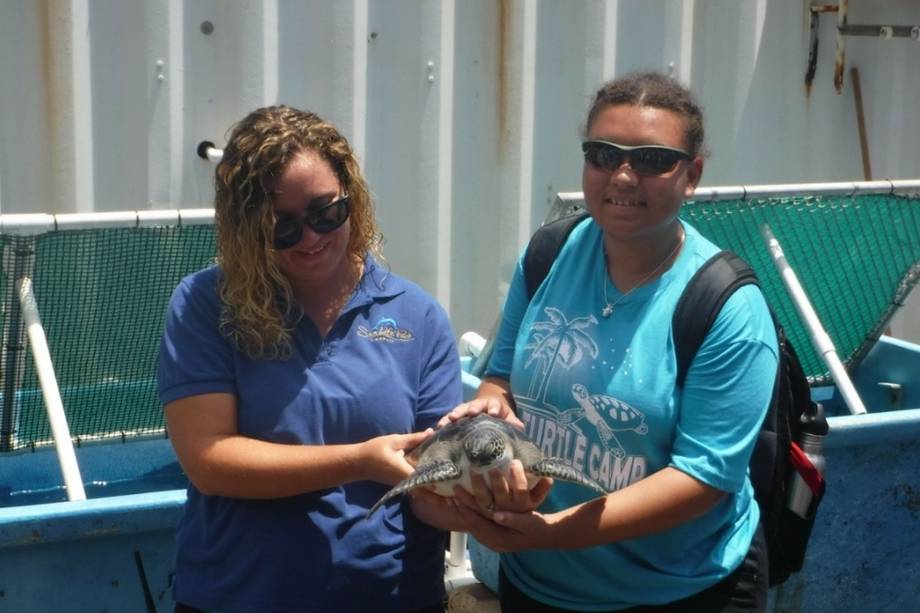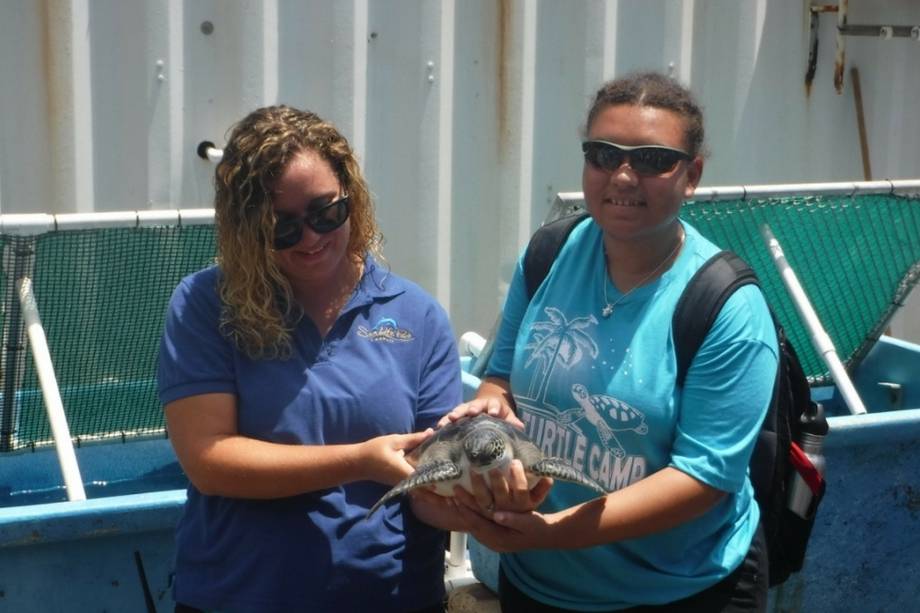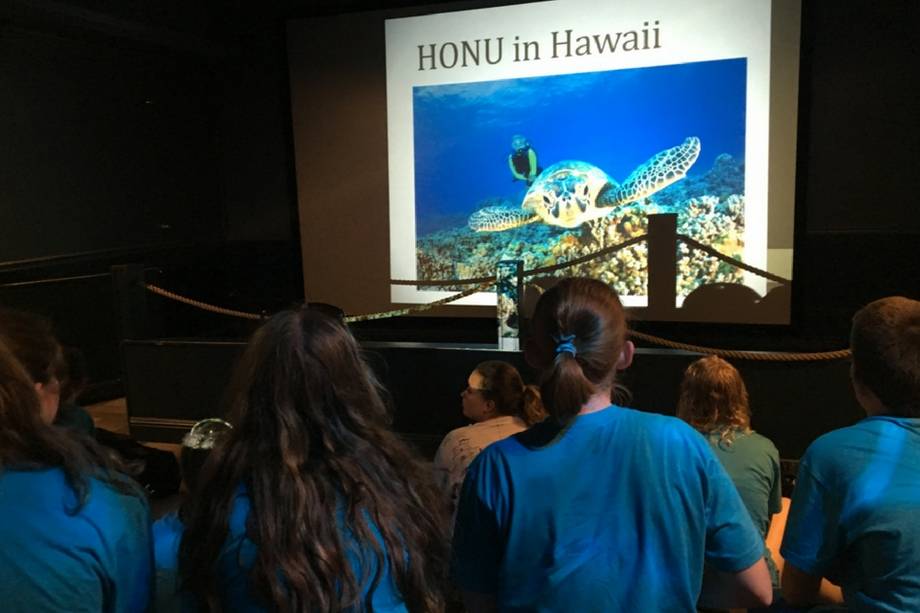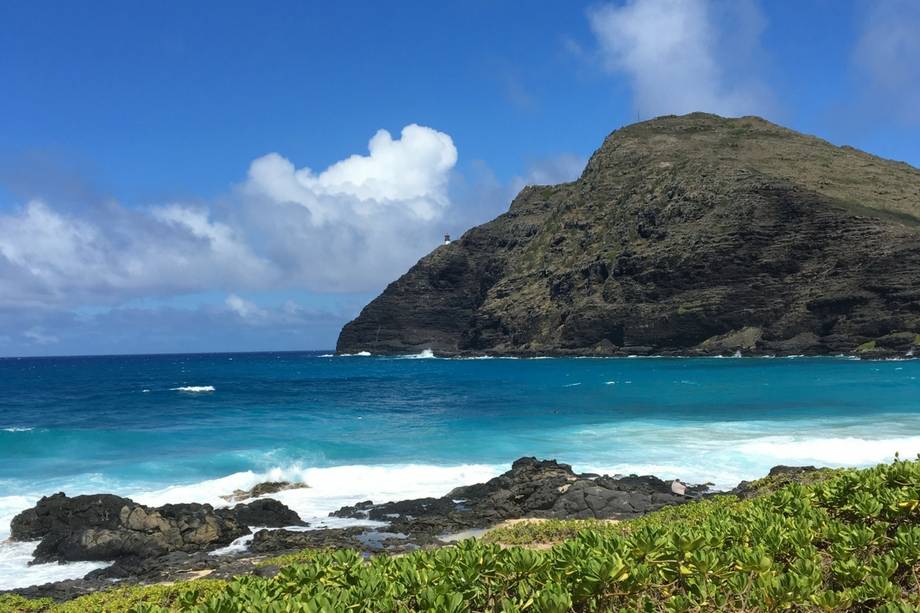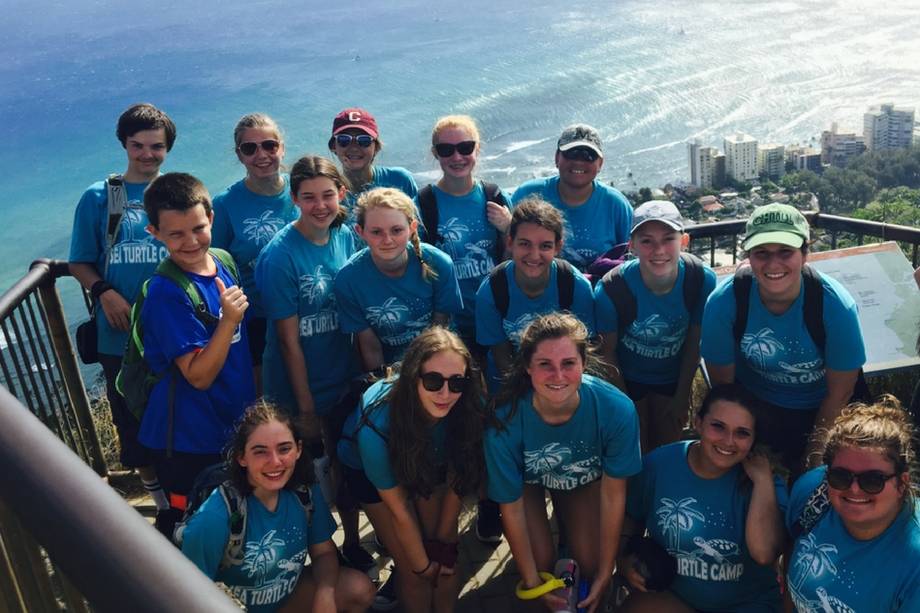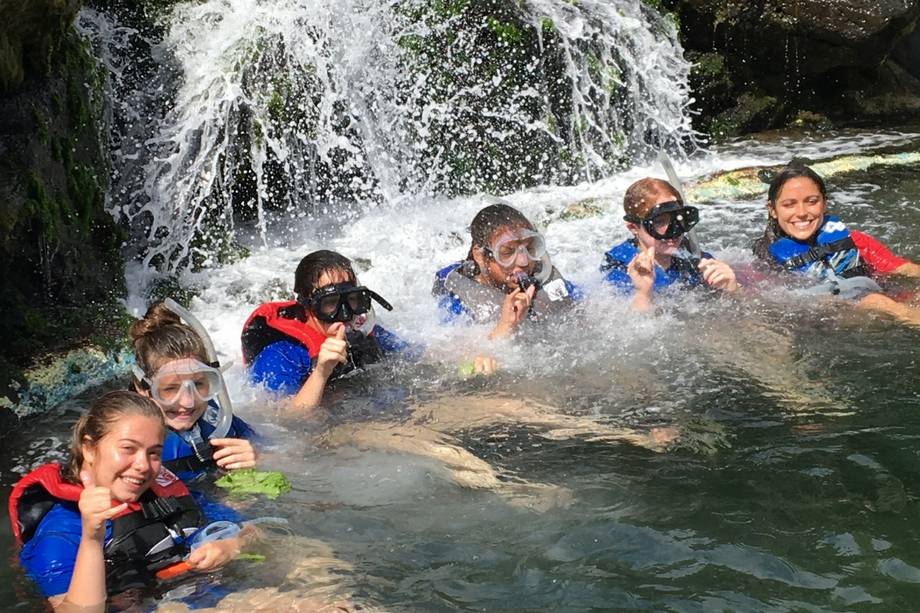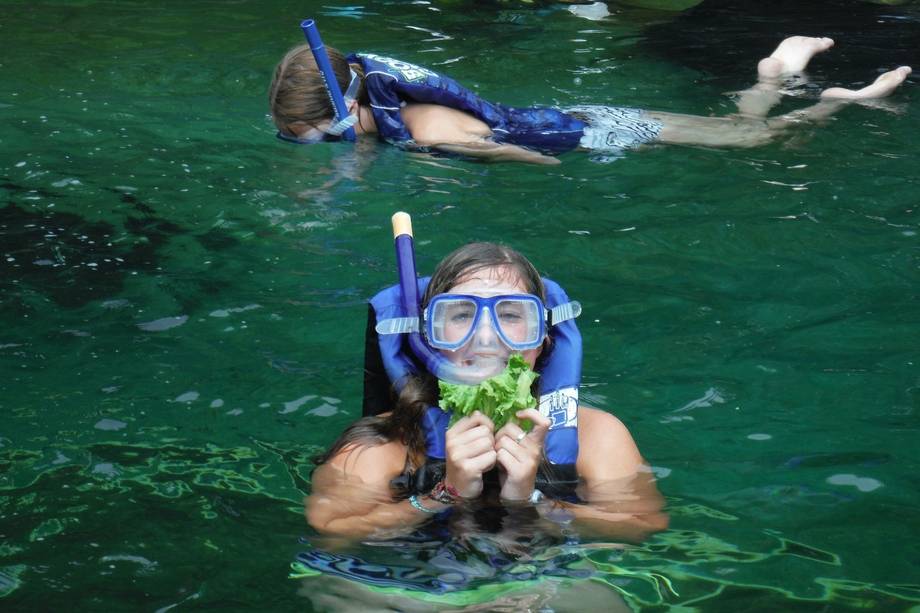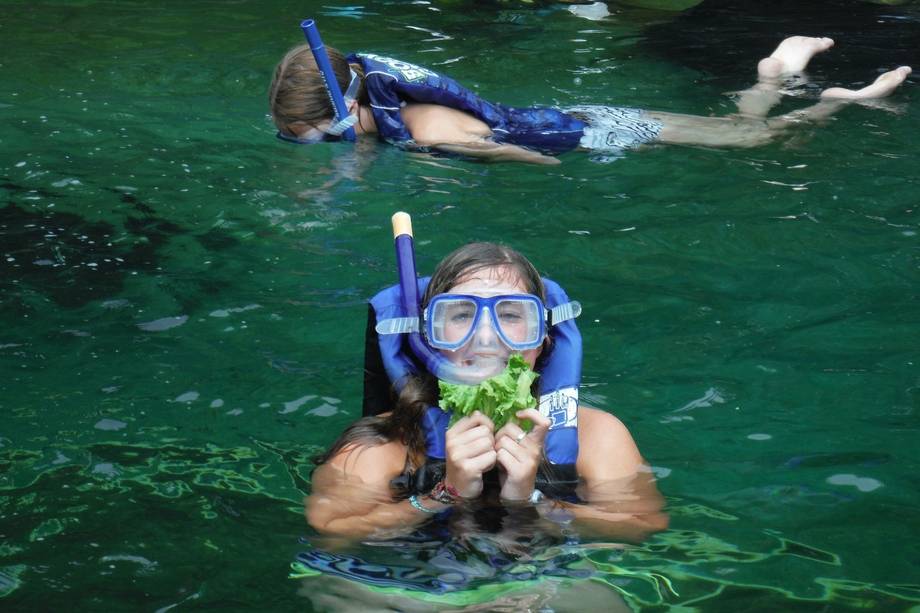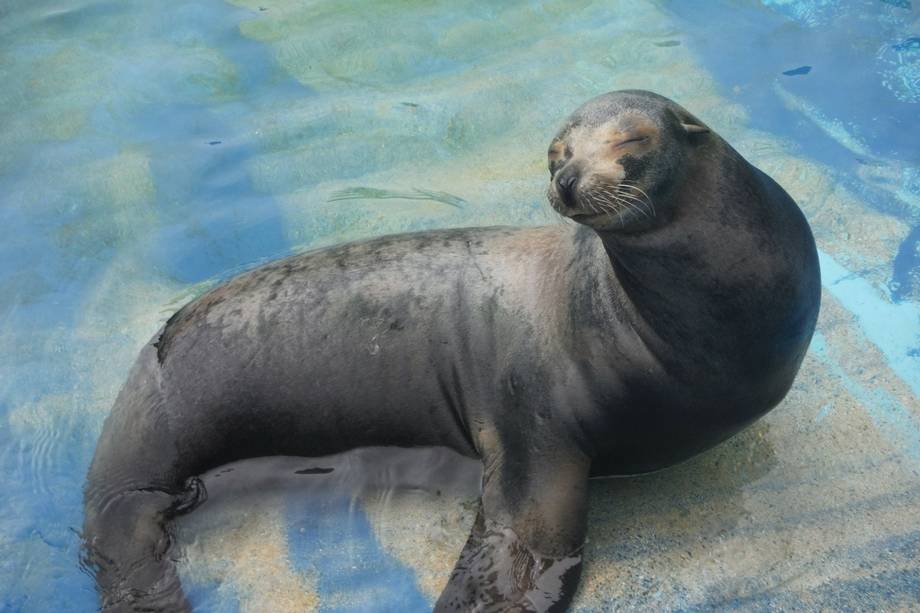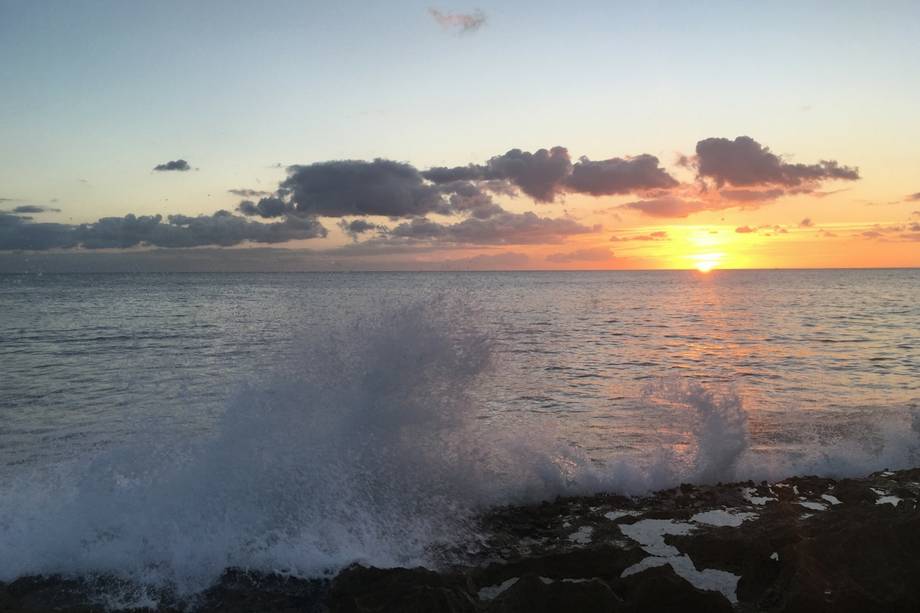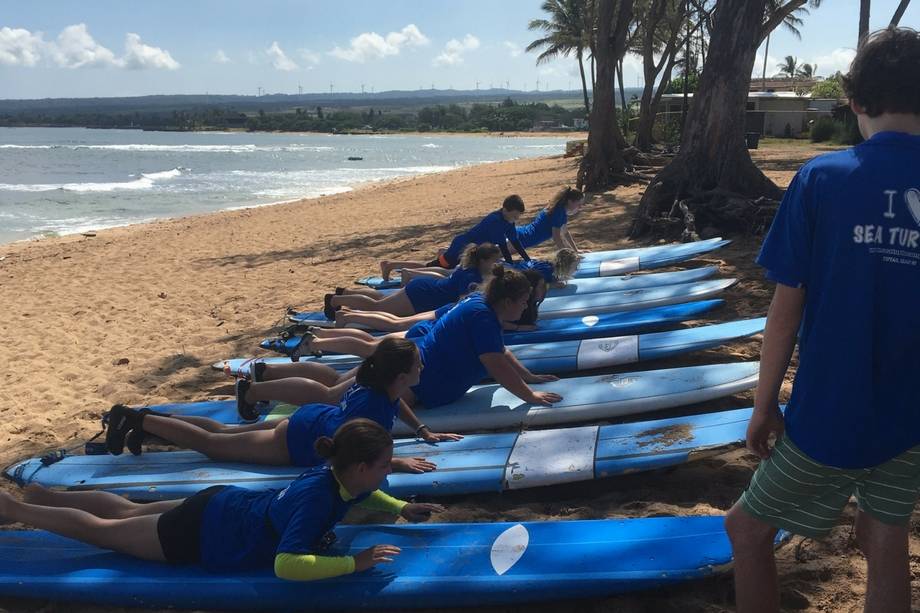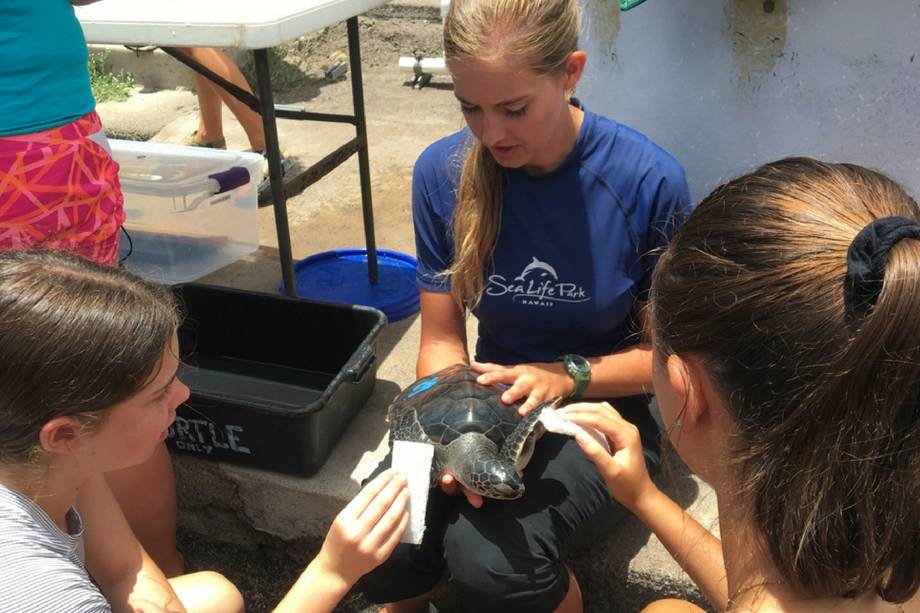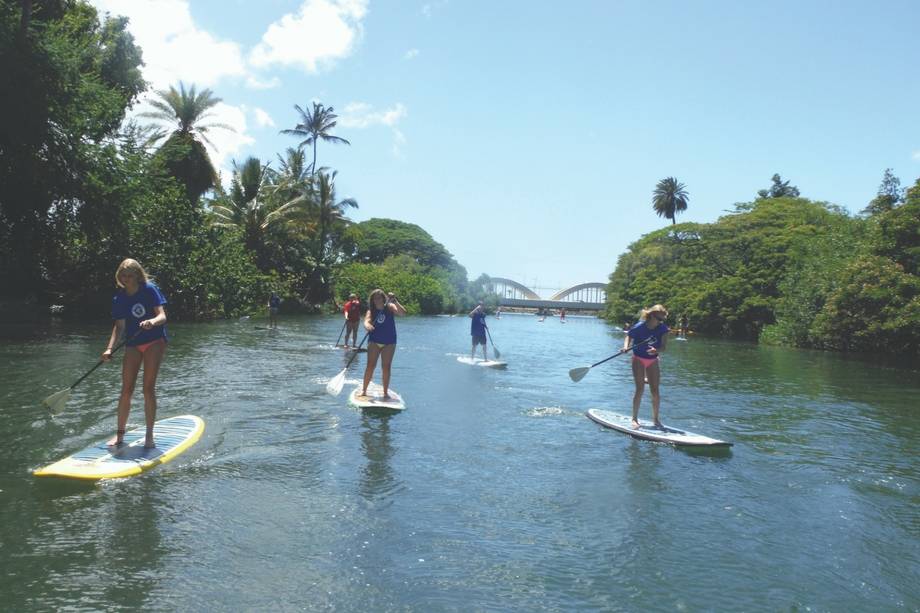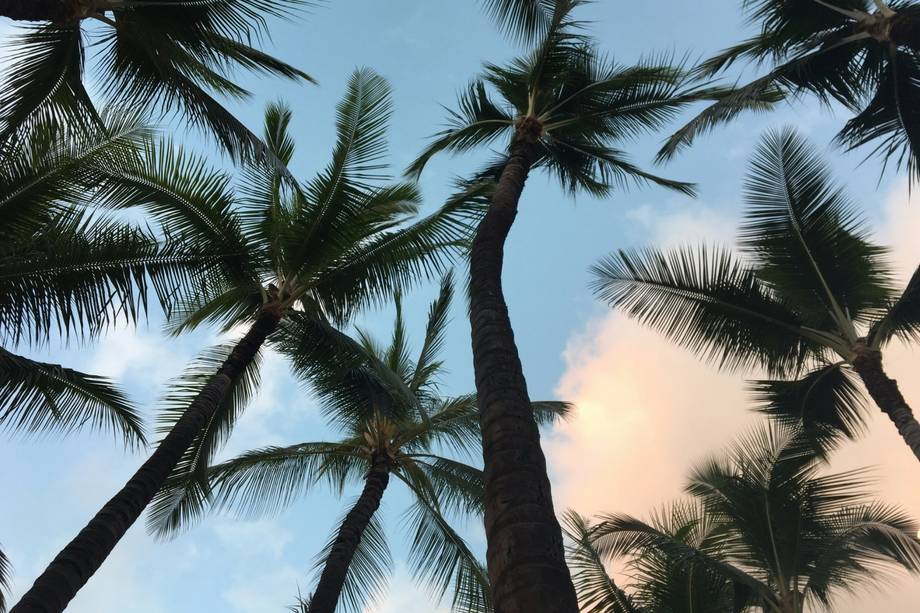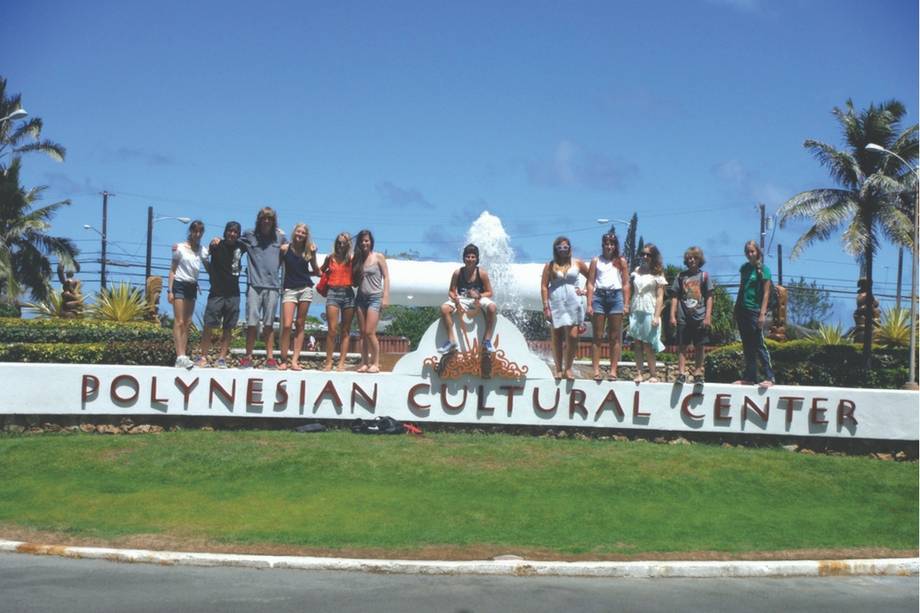 hawaii-holding-sea-turtle-1
hawaii-holding-sea-turtle
hawaii-ray-experience-campers
hawaii-ray-feeding-time-1