Teen Open Water SCUBA Camp
Overview
Escape to the vibrant world below the warm, clear waters of the Atlantic! If you're drawn to what lies beneath the ocean's surface – Sea Turtle Camp's Open Water SCUBA Camp is for you! Lessons begin in the classroom and then move to the pool for hands-on practice with master divers. Then, get a close-up look at rays, tropical fish, corals, algae, and other aquatic life on a series of open water dives. After completing all the skills, you'll receive your open water SCUBA certification.
6-Day PADI Certification Includes:
2 Classroom sessions
2 Pool sessions
3 Lake Checkout dives
1 Ocean Checkout dive
1 FUN Ocean Dive
11-Day PADI Certification Includes:
2 Classroom sessions
2 Pool sessions
2 Lake Checkout dives
2 Ocean Checkout dives
4 ADDITIONAL SCHEDULED OCEAN DIVES!!
This adventure is designed for rising 9th graders – recent high school graduates who are passionate about the marine environment. A lifelong passion for many ocean enthusiasts, SCUBA diving opens the door to the world of marine biology research.
Visit the Karen Beasley Sea Turtle Hospital and Rehabilitation Center
Salt Marsh Exploration
Sea Turtle nest walks along the beach
Snorkeling & Boogie Boarding
Stay in our Ocean-View retreat center just steps away from the beach
Earn 10 hours of community service credit
In addition, the 11-day program includes:
Tidepool in North Carolina's only natural rocky outcrop
Visit the North Carolina Aquarium
More extensive sea-turtle and marine science hands-on, feet-wet activities
Earn a total of 15 hours of community service credit
**Please note that all activities are subject to change without notice**
Camp tuition includes: lodging, all meals from dinner on the first day to breakfast on the last day, 24-hour same-gender adult supervision (5:1 camper to staff ratio), admission to all activities, all equipment, professional scuba instruction, transportation including pickup and drop off from the Wilmington International Airport (ILM), community service certificate, Sea Turtle Hospital donation, Sea Turtle Camp t-shirt and memorable group photo. Campers are responsible for round trip airfare to ILM or transportation to Topsail; mask, fins and snorkel; and additional money for snacks or souvenirs.
Please note: Campers must provide printed proof of a negative COVID-19 test,
regardless of vaccination status

, from within 3 days of arrival at camp to be checked-in. Low-risk behaviors are advised after testing and prior to camp.

2022 Open Water SCUBA Camp Dates:
Activities
Coastal North Carolina is surrounded by rich marine ecosystems that countless aquatic species call home. From the expansive Atlantic Ocean, with its miles of white sand beaches on barrier islands to the fluctuating and dynamic salt marsh habitats, Sea Turtle Camp gives you the opportunity to explore and study these amazing ecosystems in depth. We strive to provide teenagers with the opportunity to learn more about marine biology and conservation through hands-on, feet-wet experiential educational. Campers get the extraordinary opportunity to participate in some amazing daily activities designed to teach them through experience instead of out of a textbook.
During this amazing adventure you will:
Visit the Karen Beasley Sea Turtle Rescue and Rehabilitation Center
Search for turtle nests during nest walks along the beach
Receive PADI Open Water Scuba Instruction
Take a Natural History Tour of the NC Aquarium (11-day program)
Understand salt marsh and wetland sustainability
Study Dune Ecology
Take a surfing or stand-up paddleboard lesson from the pros at WB Surf Camp (11-day program)
Earn community service hours
* *  Schedule is subject to change! Please keep in mind that we try out best to adhere to this schedule but we cannot control mother nature! In the event of adverse weather, we have rainy day activities in place. We cannot control canceled vendors. We will try out best to incorporate what was missed in later days, but it does not always fit into our schedule **
Lodging
While at camp, students will be staying in the heart of the sea turtle action on Topsail Island. Pronounced Tops'l by the locals, this 26-mile long, quarter-mile wide barrier island has a rich history filled with pirates, fishermen, and surfers. Since Topsail Island is one of the less developed barrier islands in the area, groves of maritime forest still dot the island, and are rumored to hide Blackbeard's treasure. Nowadays, Topsail is known as a laid-back beach town and a sanctuary for sea turtles.
Campers will be housed in fully furnished retreat center with an ocean view and beach access just a few feet away. This is an ideal location, as we will only be steps from our outdoor classroom. Students will see the sun rise over the ocean during morning nest patrols.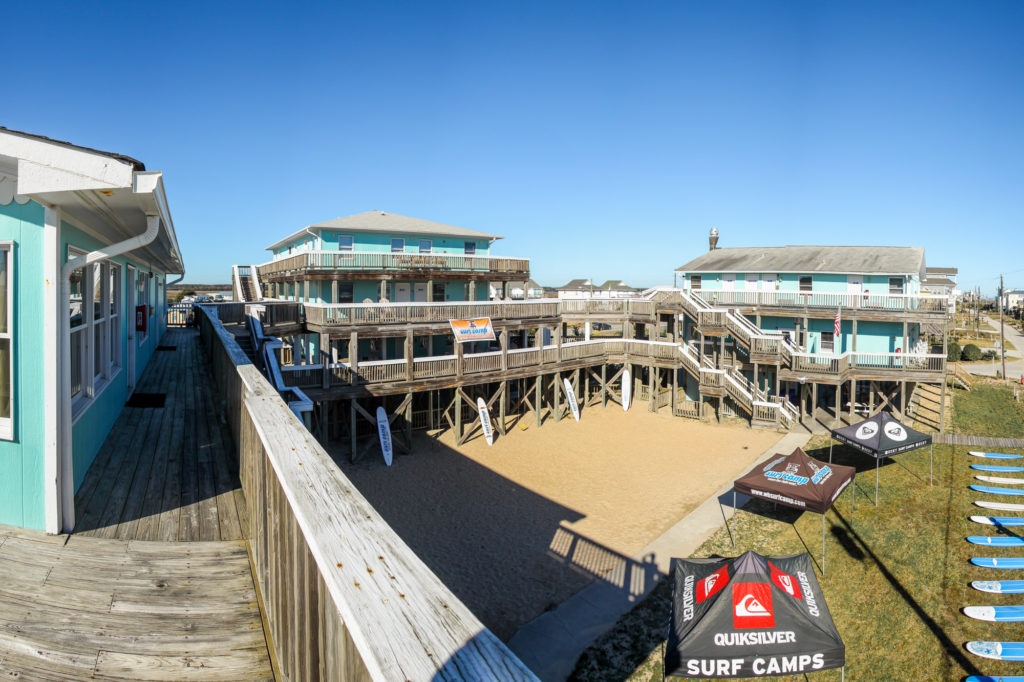 Students will enjoy dining together in our very own dining hall.
The rooms are gender-specific and feature air-conditioning, comfortable common areas, and gender specific bathrooms. Each participant will have his or her own bed. Sea Turtle Camp staff members are housed on-site and will provide 24-hour, same gender adult supervision.
Campers will not only enjoy the breathtaking sunsets from the decks of the Retreat Center, but also private beach access, campfires, and outdoor activities such as volleyball, corn hole, basketball, and much more.
As we are only minutes from the Karen Beasley Sea Turtle Rescue and Rehabilitation Center and beach, we can have a more active role in providing care to the turtles at the hospital and assisting the Topsail Beach Nesting Patrol. More hands-on opportunities and nest watching means more fun for the campers!
FAQ's
Do I get to see real live sea turtles?
YES!!! We work very closely with the Karen Beasley Sea Turtle Rescue and Rehabilitation Center who have an average occupancy of about 20 sea turtles with varying degrees of injury or illness. Some are even permanent residents due to the severity of their injury. The NC Aquarium usually houses a few behind the scenes and from time to time we even see them out in the ocean.
What kind of community service will I be doing?
At Sea Turtle Camp service is the most rewarding part of our program, and we like to think of it as service learning. Working closely with the Sea Turtle Hospital doing outreach, beach sweeps, and going on nest patrols all contribute to our community service hours.
Should I bring a friend?
While most participants come alone, you are welcome to come with a friend.
How old are the campers I will be rooming with?
Roommates are grouped together by age in order to enhance the overall level of comfort.
I am a finicky eater. Can you cater to special diets?
Yes we can. We know how important it is to eat healthy meals when you are outside and at the beach all day long. We'll ask you in a questionnaire what types of food, snacks, and drinks you prefer.
What do I need to bring?
A complete packing list will be included with your informational registration packet.
Can I call home during camp?
We have all campers check in with their parents upon arrival, but we have limited parental contact for the duration of the camp. Sea Turtle Camp is a growing experience, and we find that young people do best and gain confidence through independence. Campers are NOT allowed to carry cell phones at any time during camp. Any cell phones brought to camp will be collected upon arrival and returned upon departure. Parents will be updated through emails and the many pictures we'll be posting on Facebook throughout the trip! We will provide an after-hours number to reach the office in the event of an emergency.
What sort of payment do you accept?
We accept checks, money orders, or VISA/MC/AMEX credit cards. All credit card payments are processed online using a secure server. There is a $50 service charge for all returned checks. With the exception of the trip deposit, a 3% credit card surcharge will be assessed to all payments made by credit card. Please review our cancellation policy. Deposits are not refundable after acceptance into a program.
What airport is best to fly into for your program, and do you provide a shuttle service?
The best airport to fly into is the Wilmington International Airport (ILM), which is located a short drive from our suites on Topsail. Our educators meet all participants at baggage claim. The shuttle cost to and from this airport is included in program tuition. Participants must arrive between 12-3pm the first day and depart between 12-3pm the last day if flying. If is outside of that window there are additional fees for separate pick ups.
What if I can't get in by the set check in time?
Please contact our Program Coordinator to discuss arrivals and departures outside of our preferred times. There might be additional fees if it is too far outside that window.
What if my luggage doesn't make it?
Occasionally the airlines will misplace luggage or your suitcases will miss connecting flights. We recommend keeping essentials, such as medications, toiletries, bathing suit, and extra change of clothes, in their carry-on luggage just in case. We also recommend travel insurance.
What is your cancellation policy?
Sea Turtle Camp is an extremely high quality, tight margined program, with limited space. Therefore, once your student has been accepted into the program, exceptions to this policy cannot be made for any reason, including weather or personal emergencies. Please review the terms of our cancellation policy. In order to enroll in camp you must agree to these terms. Our full cancellation policy can be found here.
Do you have insurance?
We carry a comprehensive insurance package, including general liability.
How much spending money should I bring?
We recommend campers bring $50 to $75 per week of camp. This is for snacks, souvenirs or gifts you wish to purchase while at camp.
Does my child need to know how to swim to be able to attend this program?
Yes. Due to the nature of this program, all campers must be able to swim and have a basic level of comfort in the water.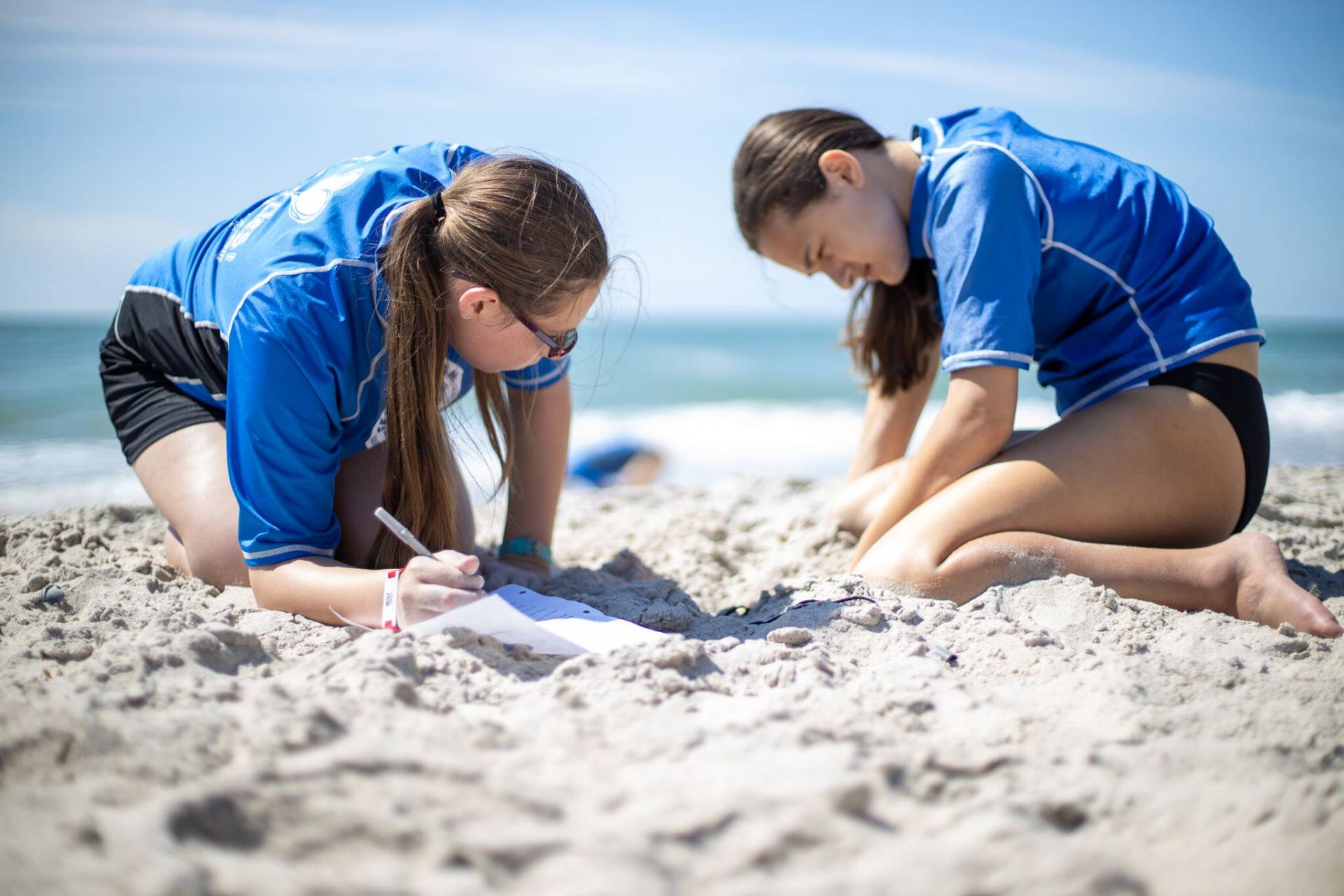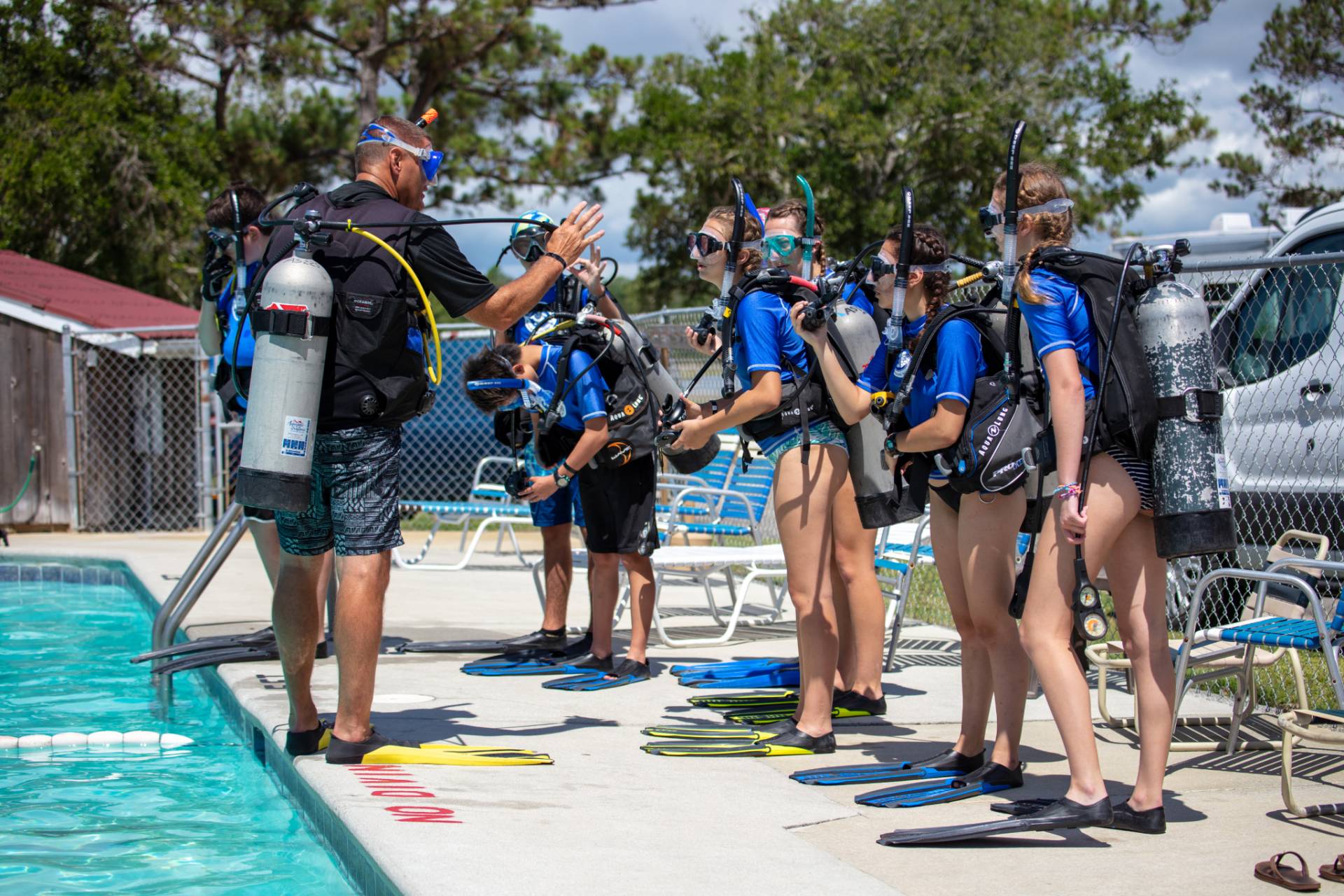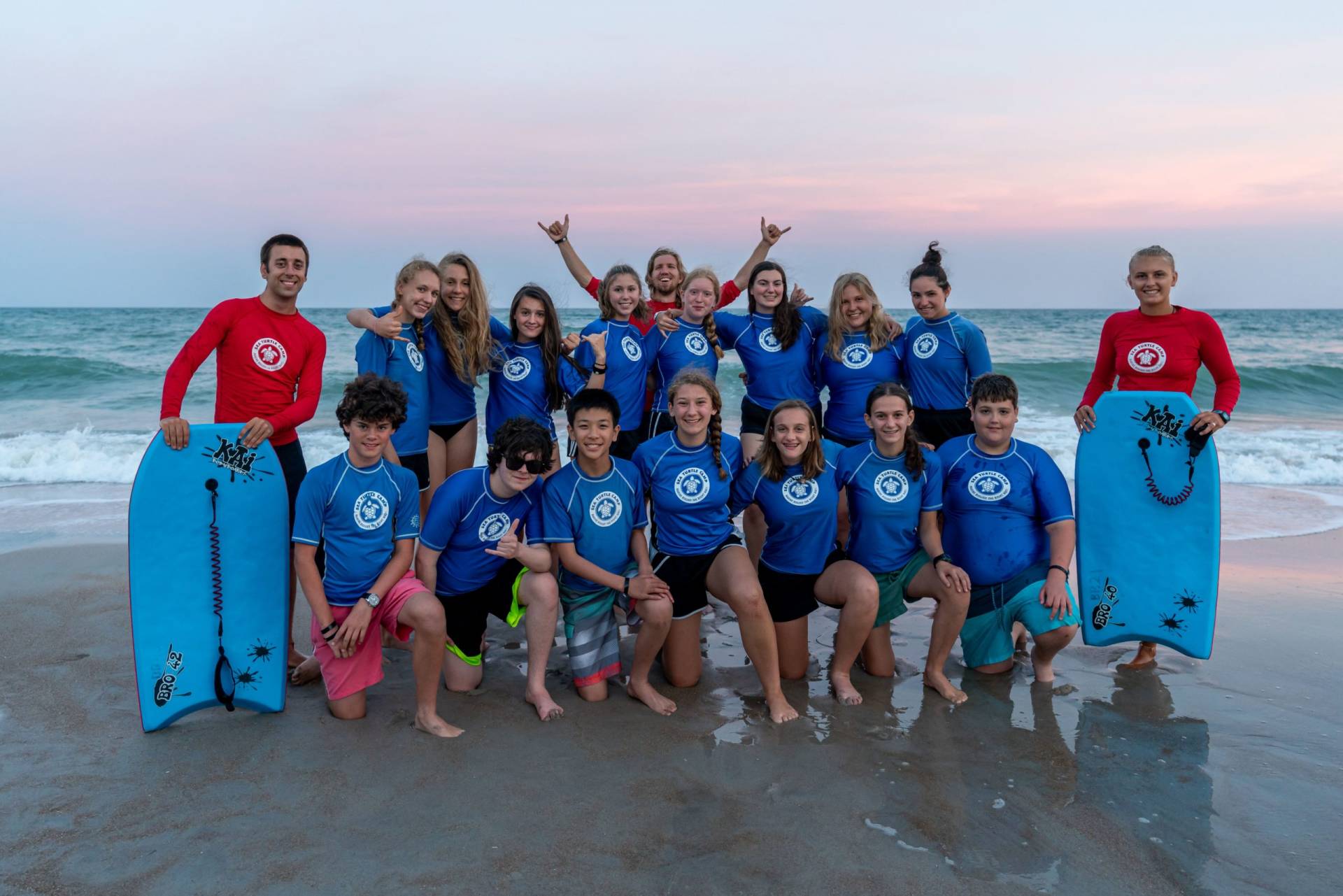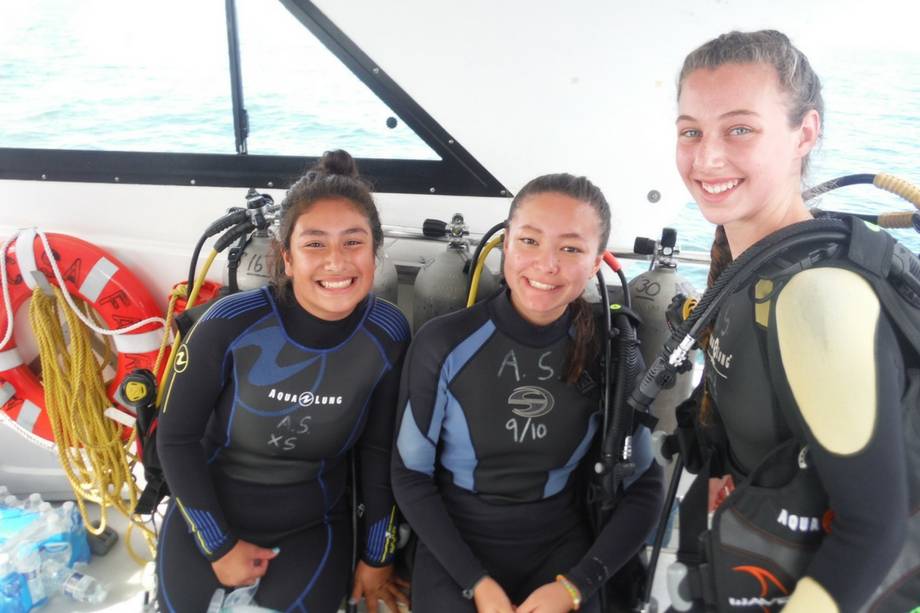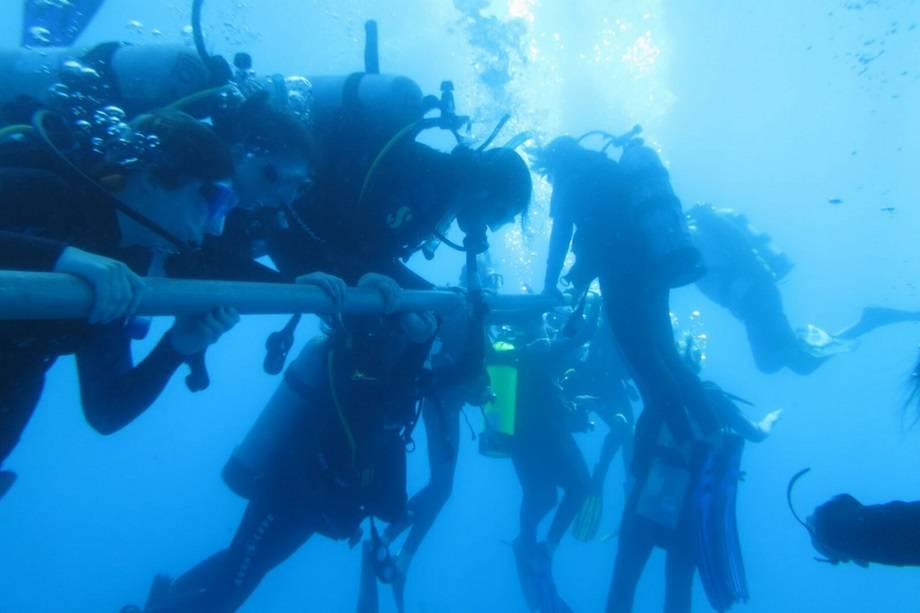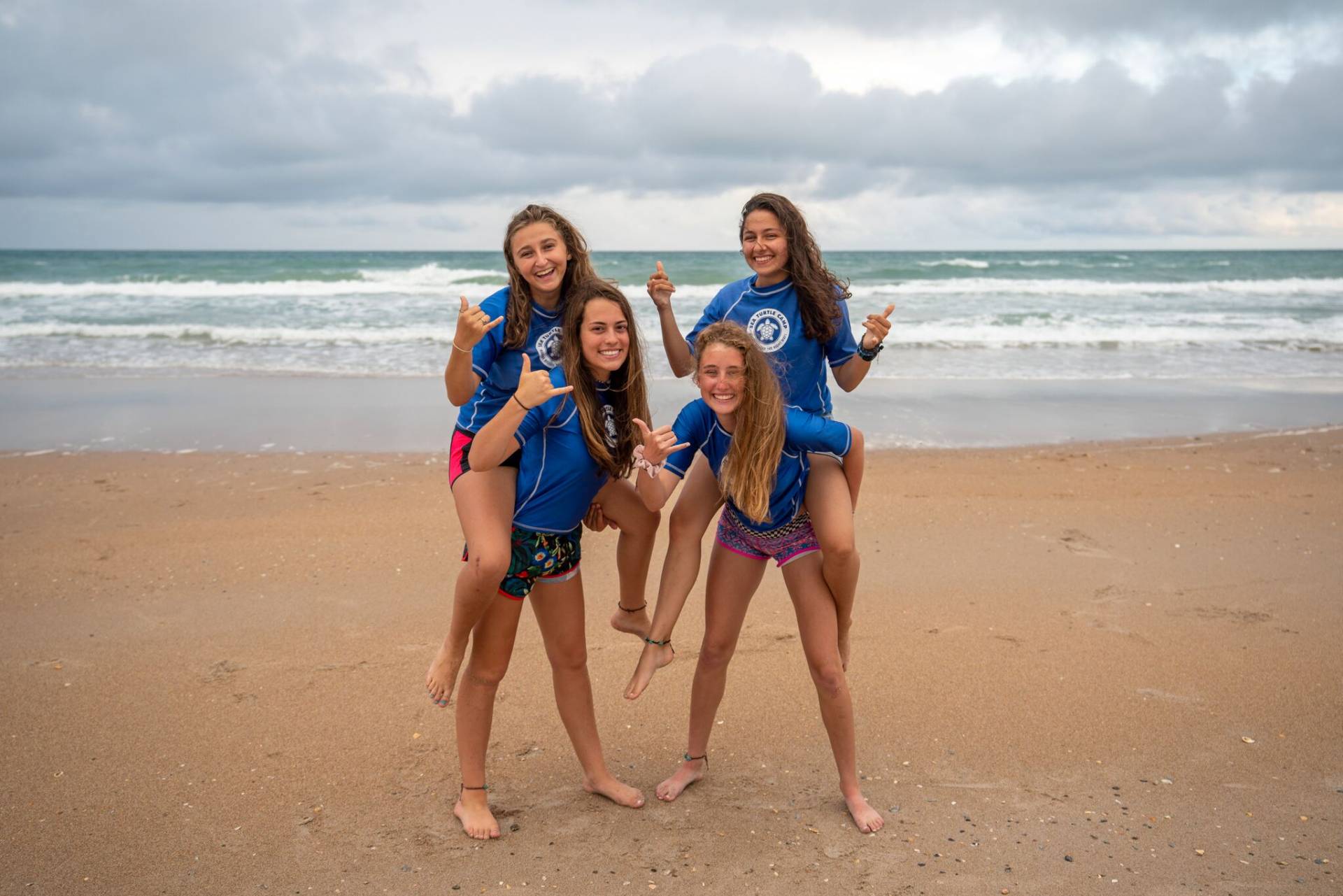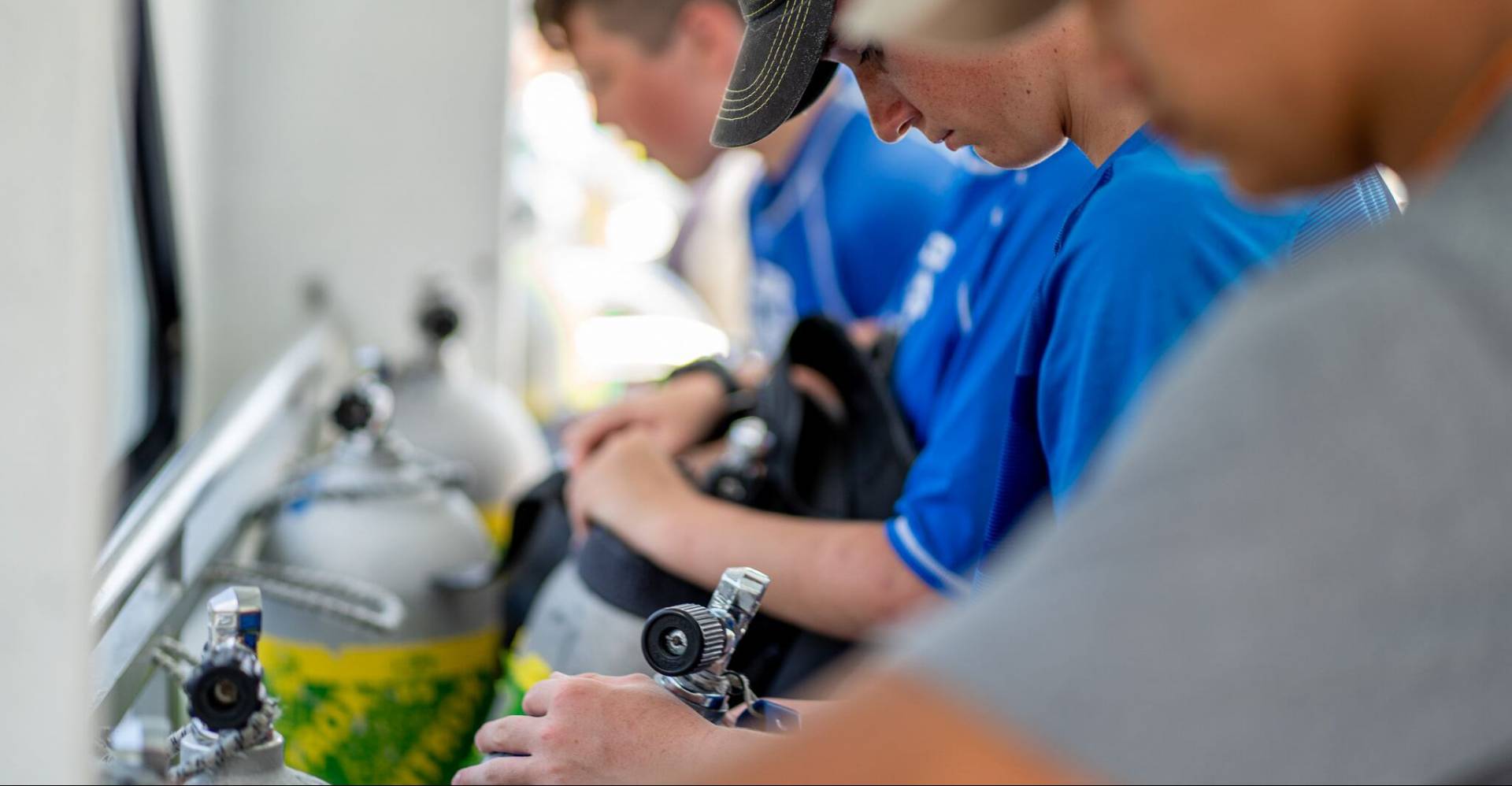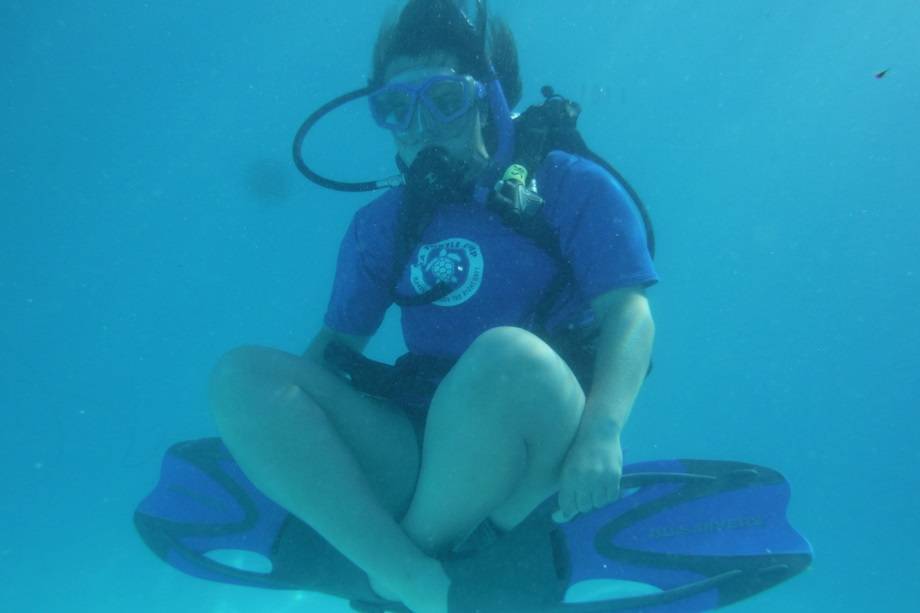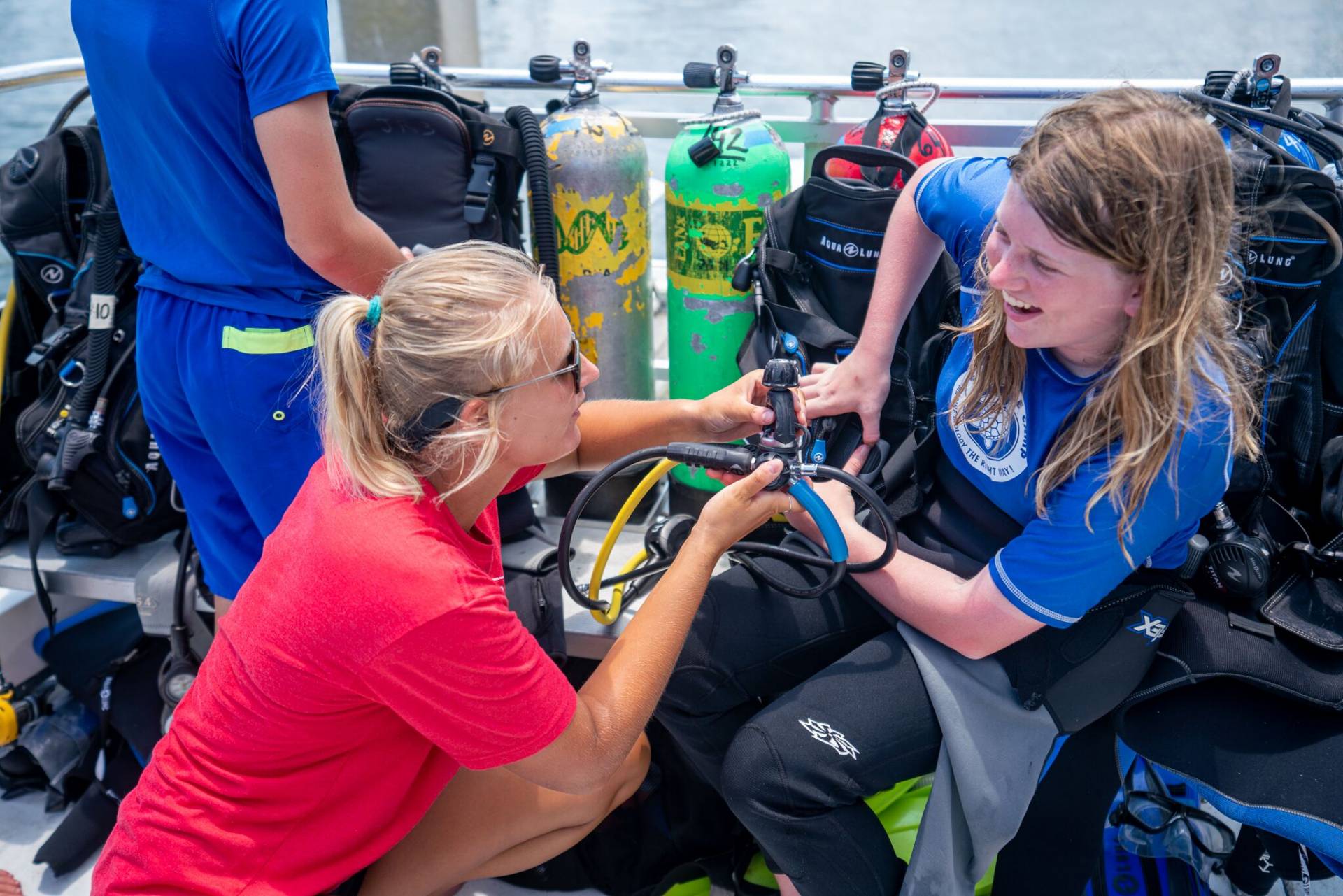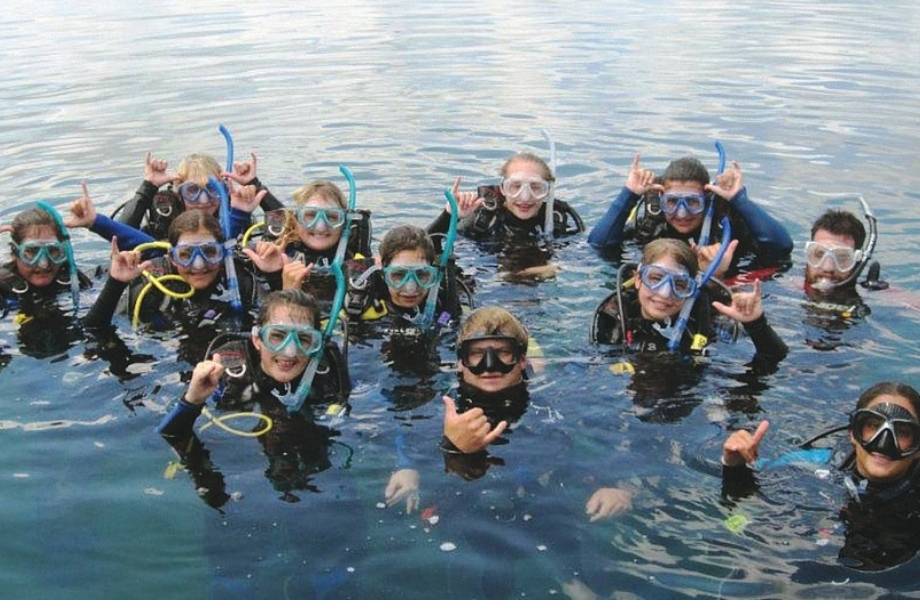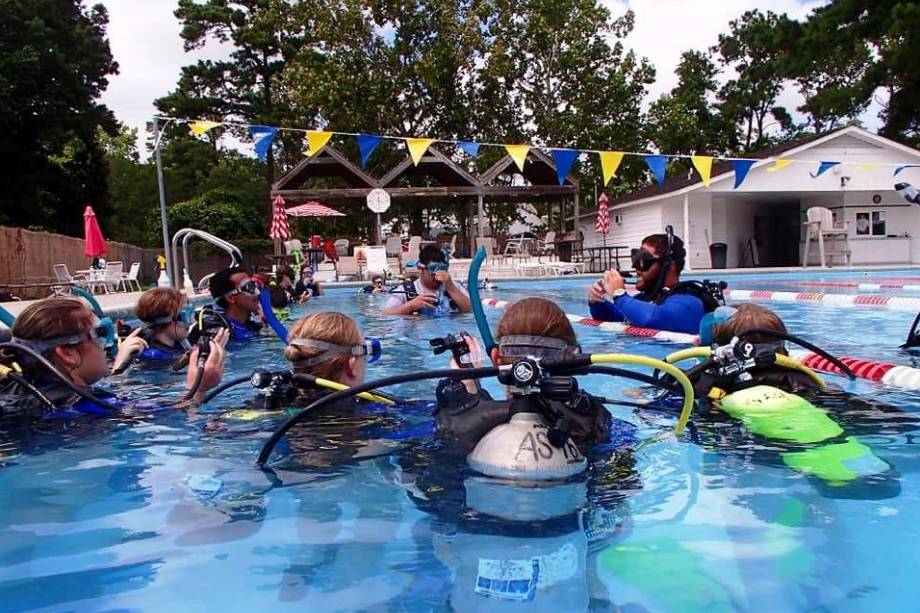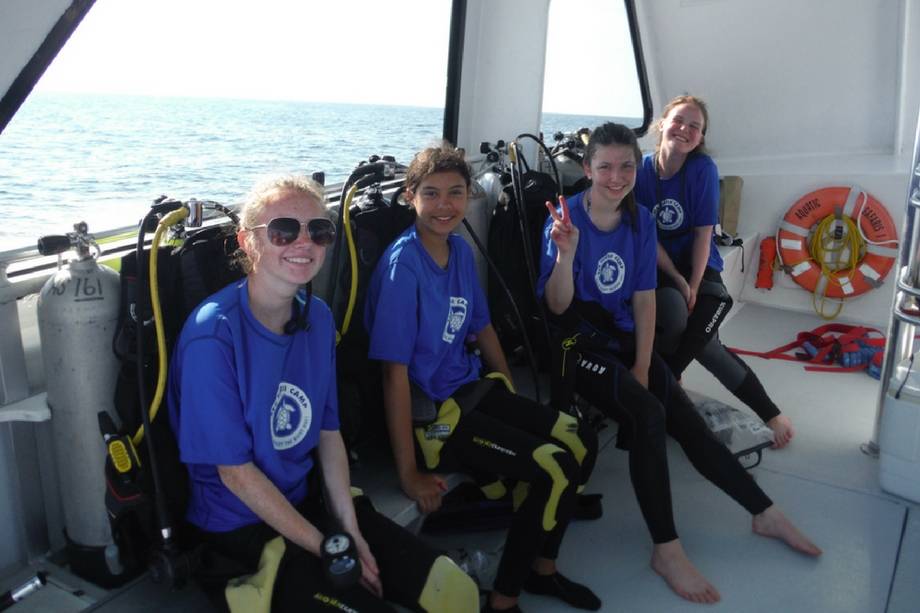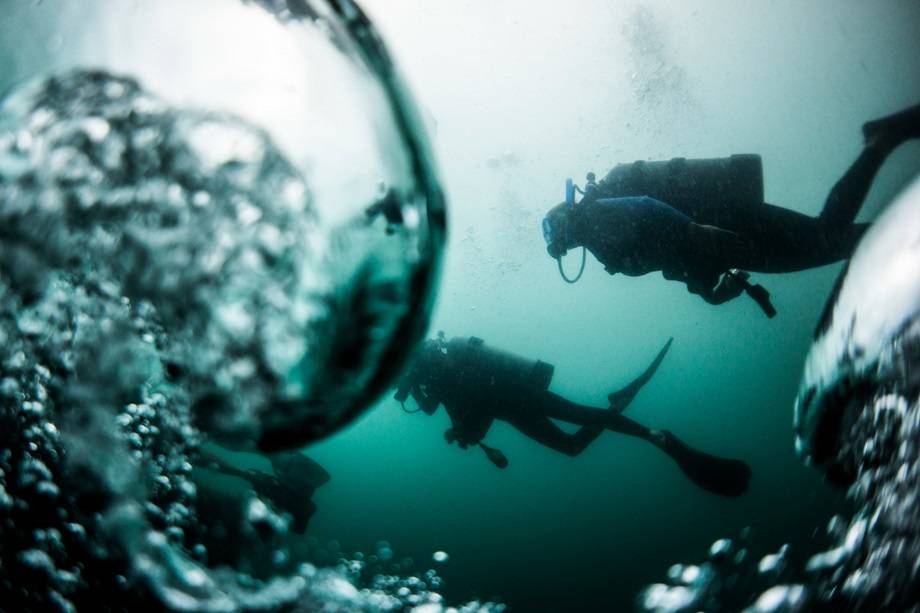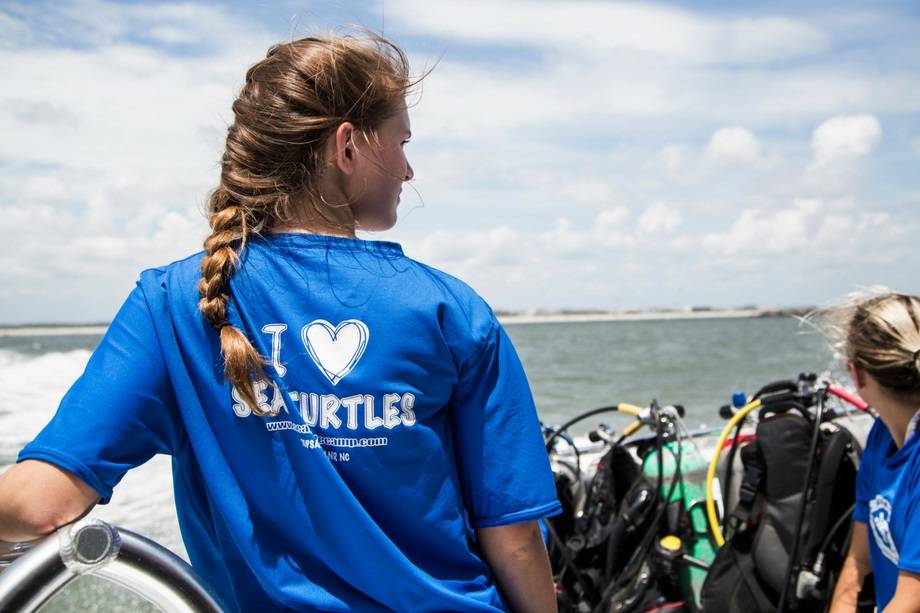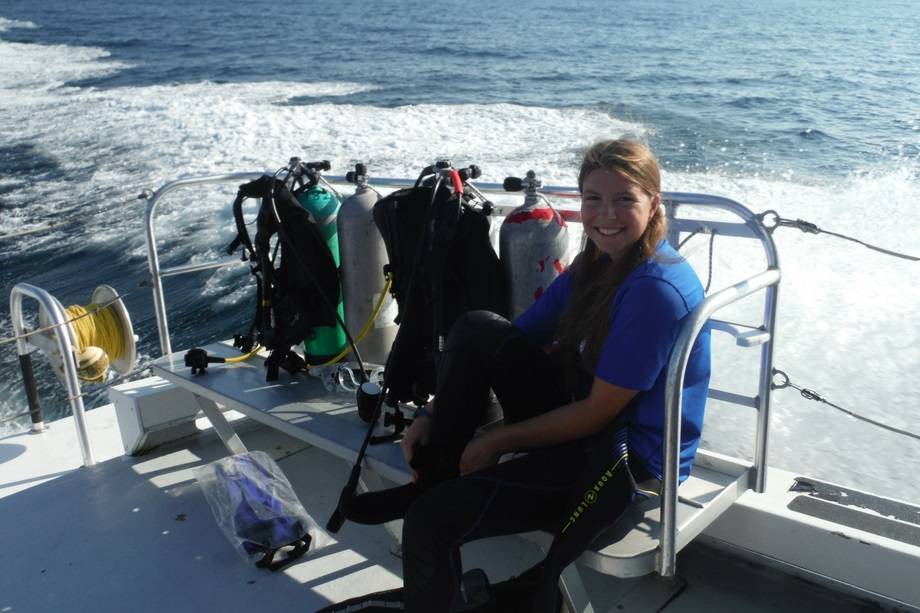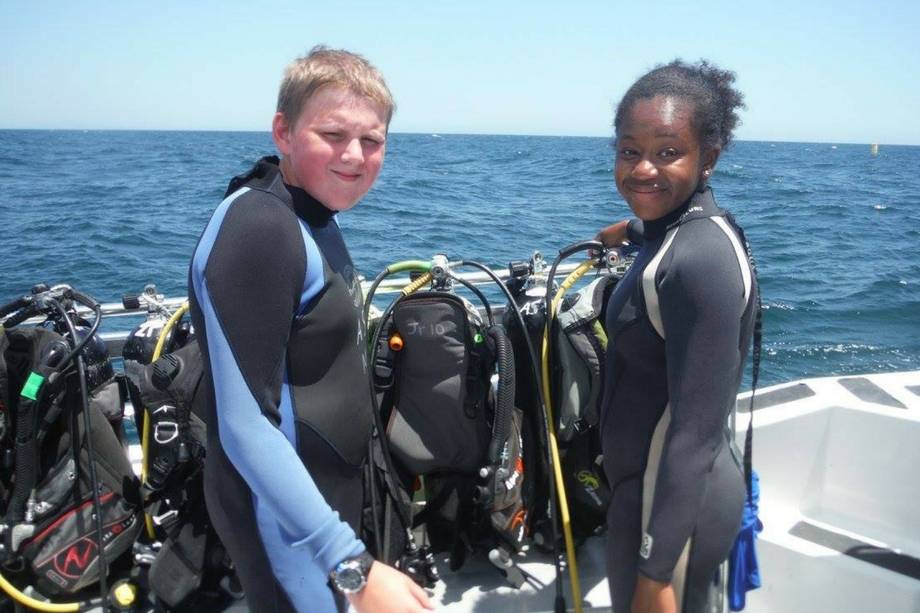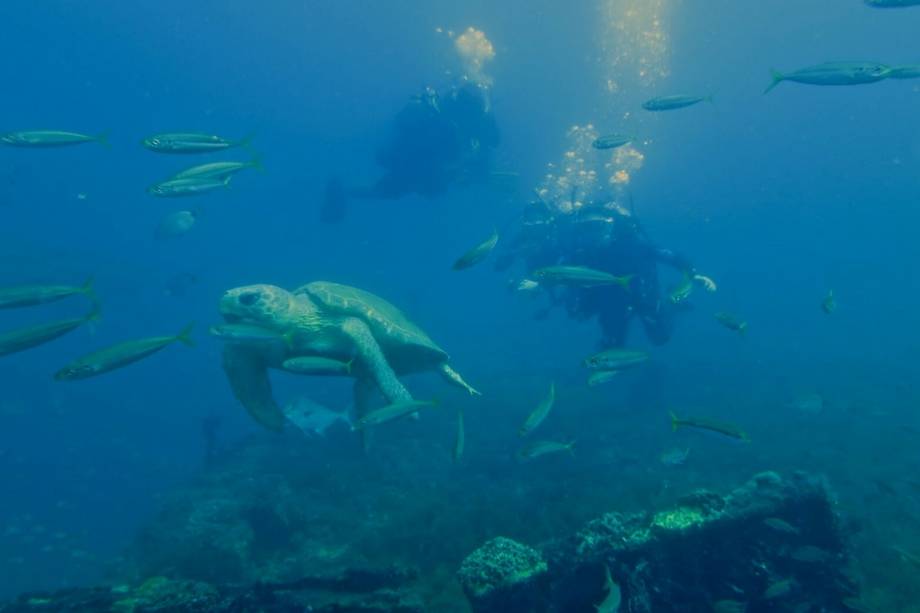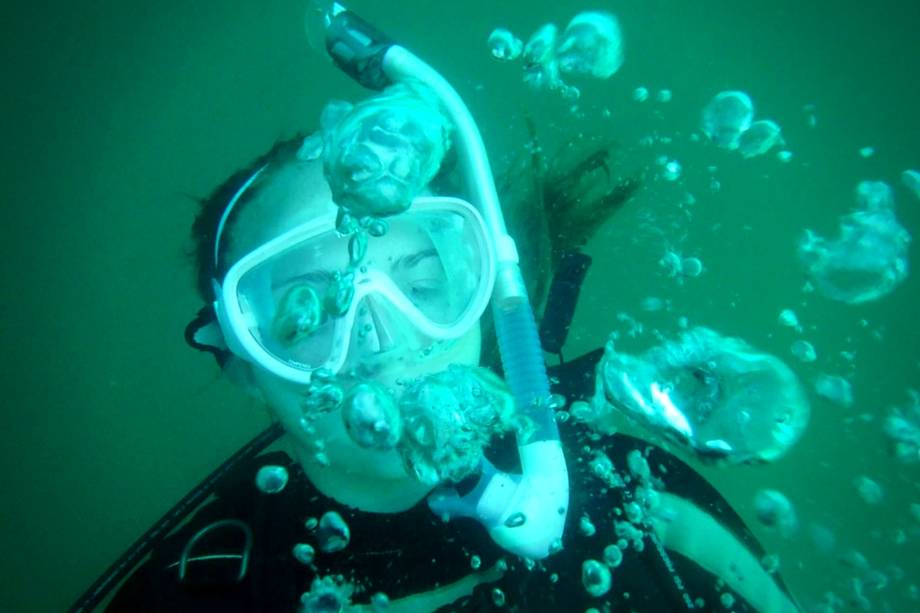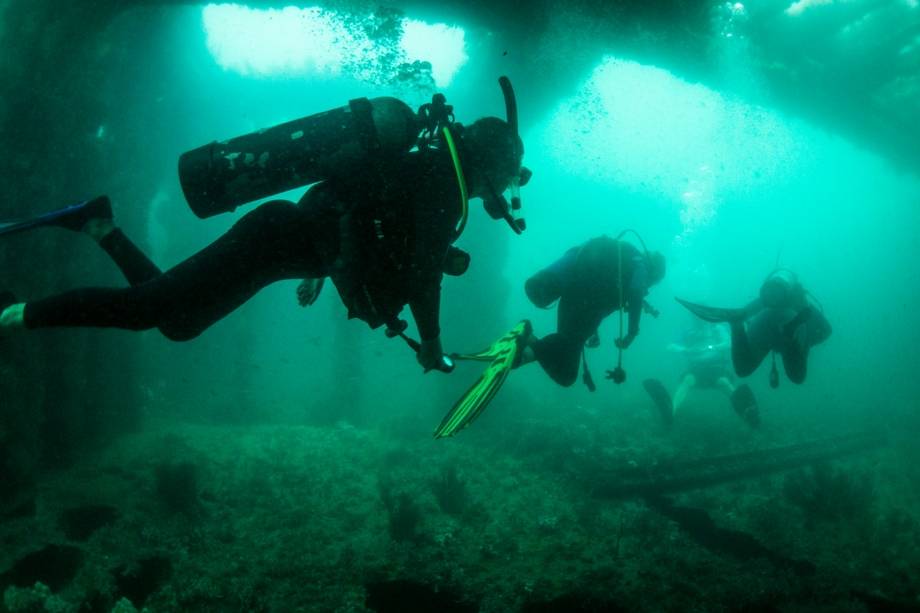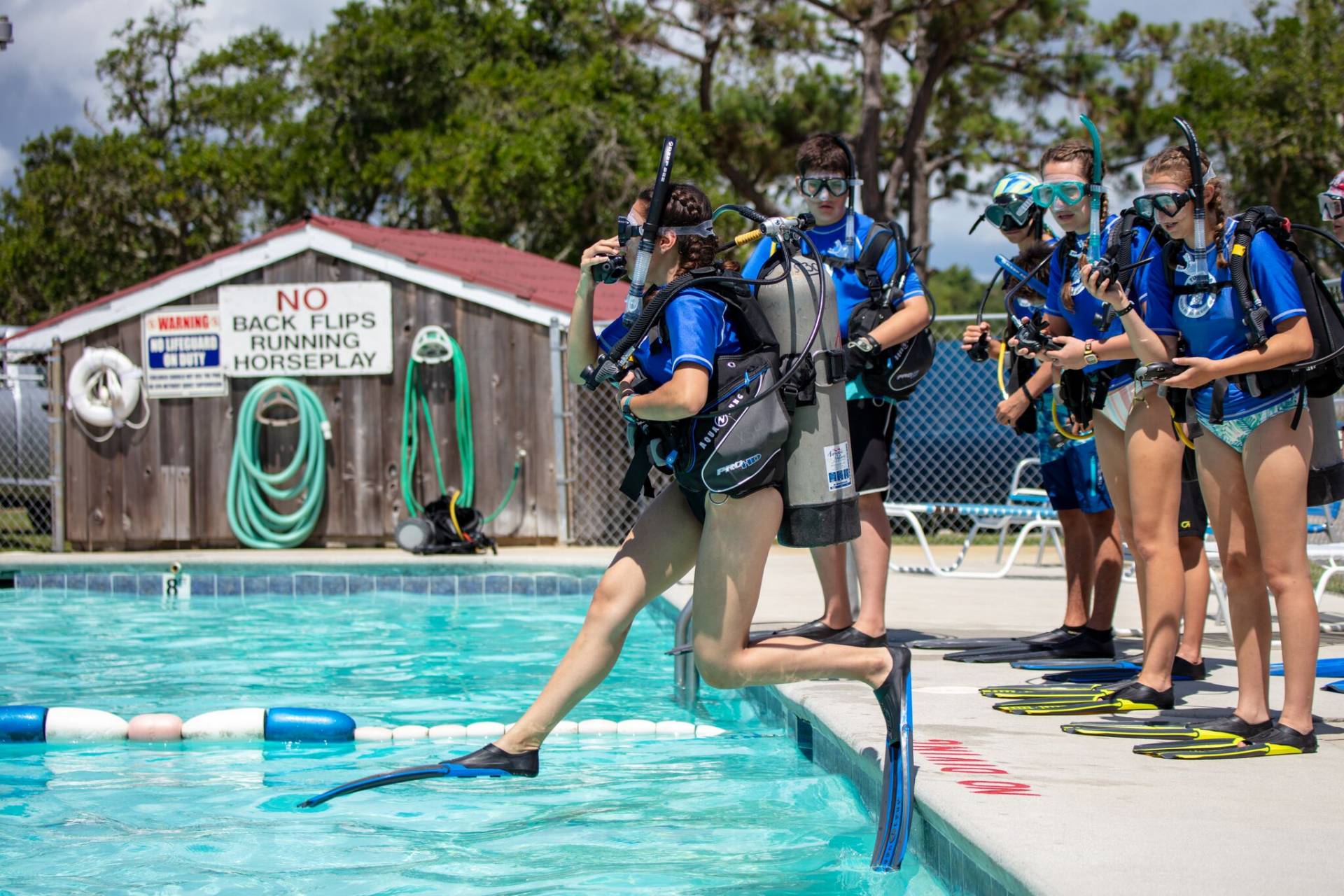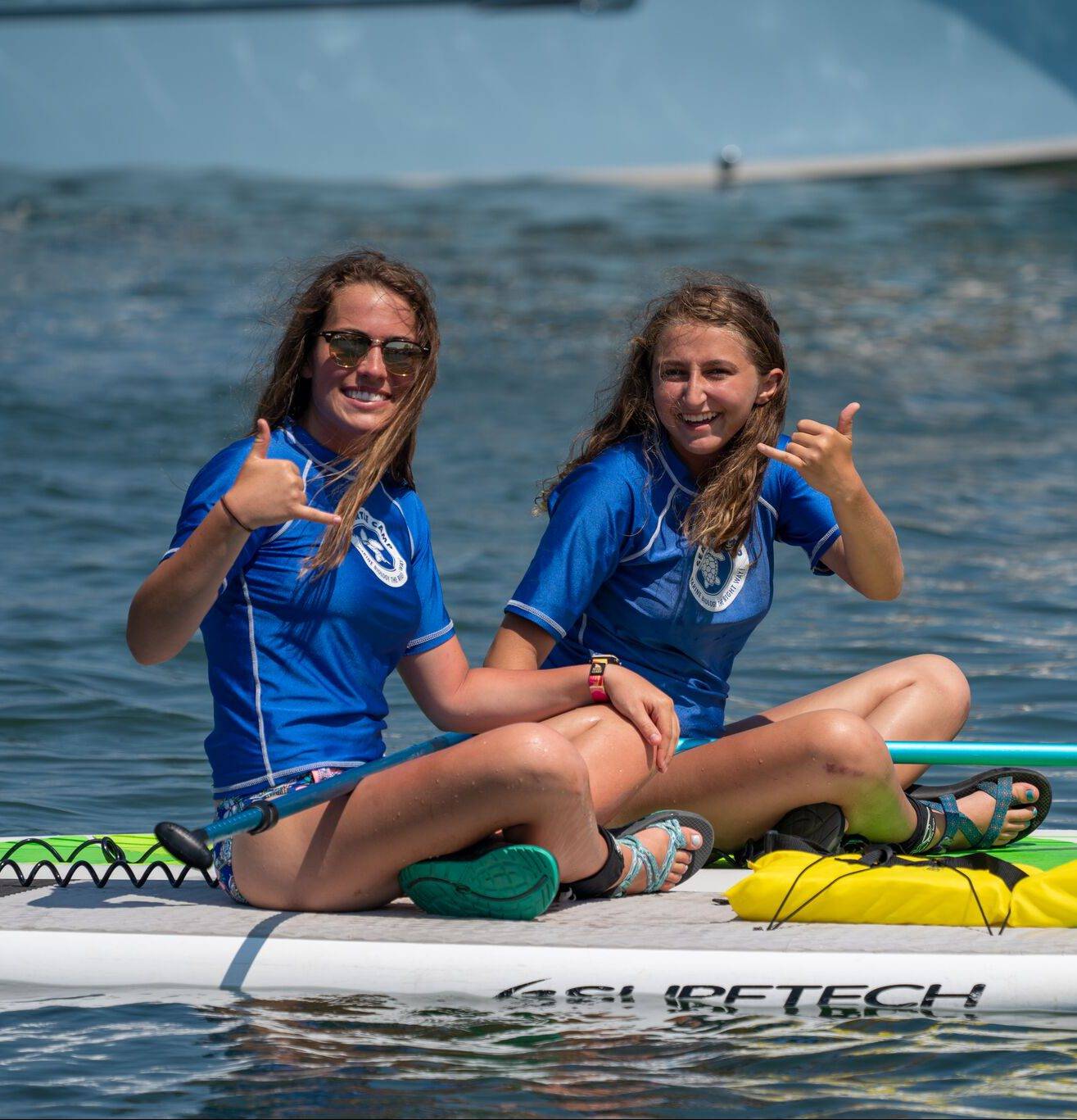 scuba-campers-ready-to-dive